Best Movie Witches
Alexandr
The Top Ten
1
Lamia (Michelle Pfeiffer) - Stardust
Great and very underrated fantasy movie. Michelle's performance made it. She was believable and memorable - Alexandr
2 Claudia Hoffman (Sigourney Weaver) - Snow White: A Tale of Terror
3
Elspeth (Madonna) - Four Rooms
Many people criticized Madonna's acting here but I loved her in Four Rooms. She looked interesting and hot. Also, her acting wasn't bad. I think - Alexandr
4
Abigail Williams (Winona Ryder) - The Crucible
Technically, The Crucible is not a movie about witches, but it's based on the real life events that resulted in the hanging of 19 people accused of witchcraft in Salem, Massachusetts in 1692. In the movie, Abigail Williams has been scorned by John Proctor after their affair and, as a result, she starts rumors of witchcraft. - Alexandr
Though the movie isn't about witches, people have been hanged for the accusations of witchcraft caused by this woman who faked it all. To me, she is a real witch for that. Nobody can be more of a witch than someone that kills people for the false claim. Also, she was real
5
Asa Vajda (Barbara Steele) - Black Sunday
Dangerously beautiful, sexy and so memorable witch from classic horror movie directed by legendary Mario Bava - Alexandr
6
Marisa Coulter (Nicole Kidman) - The Golden Compass
Critics were too harsh to this film. I'm more into Sci-Fi but this fantasy movie was decent and Kidman looked great - Alexandr
Fine performance but the witch in this film was Serafina Pekkala. Unless you're using the word witch in another context.
7
Sally Owens (Sandra Bullock) - Practical Magic
Not my favorite movie about witches but Sandra did a great job - Alexandr
8
Sarah Bailey (Robin Tunney) - The Craft
I love the way Robin played her - Alexandr
9
Serafina Pekkala (Eva Green) - The Golden Compass
I don't remember Marisa Coulter being a witch. You probably meant Serafina Pekkala.
10
Queen Narissa (Susan Sarandon) - Enchanted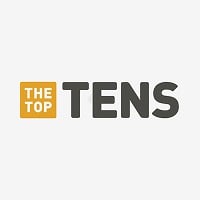 Queen Narissa is the main antagonist from Disney's 2007 feature hybrid film Enchanted, and is the stepmother of Prince Edward.
I was very excited to see wonderful Susan Sarandon in such an interesting role. She was gorgeous in this film. Real witch - Alexandr
Queen Narissa - a major knock-off of Clarissa Darling from the T.V. show, Clarissa Explains It All, released in 1991. At least Gabby (Shelley Duvall) is way more better. - shelleyduvallfan10
The Contenders
11
Winifred 'Winnie' Sanderson (Bette Midler) - Hocus Pocus
Great Bette Midler was stunning here - Alexandr
12
Elvira (Cassandra Peterson) - Elvira: Mistress of the Dark
This awesome fantasy movie should have been a big hit. It was funny, entertaining and interesting. Some scenes were eve shocking and creepy. Not to mention the fact that Elvira herself, looked gorgeous and wonderfully sexy - Alexandr
13 Sarah Sanderson (Sarah Jessica Parker) - Hocus Pocus
14 The Wicked Witch of the West - The Wizard of Oz
15
The Witch - Suspiria
Unfortunately, I don't know the actress who gave this character a voice but she was brilliant. I mean her voice and that snoring sounded creepy as hell. - Alexandr
16 Gabby (Shelley Duvall) - Casper Meets Wendy
BAdd New Item
Related Lists

Top Ten Movie and TV Witches

Top 10 Sexiest Movie Witches

Top 10 Coolest Witches Movies

The 10 Most Beautiful Movie Witches
List Stats
16 listings
6 years, 324 days old

Top Remixes
1. Lamia (Michelle Pfeiffer) - Stardust
2. Claudia Hoffman (Sigourney Weaver) - Snow White: A Tale of Terror
3. Elspeth (Madonna) - Four Rooms
Alexandr
Error Reporting
See a factual error in these listings? Report it
here
.