Best Movies of the '90s With Tons of Famous Actors
The Top Ten
1
Pulp Fiction

Samuel L. Jackson, John Travolta, Uma Thurman, Christopher Walken, Tim Roth, Bruce Willis, Ving Rhames.
You can add Harvey Keitel, Steve Buscemi and Quentin Tarantino as actors.
2
Saving Private Ryan

Tom Hanks, Tom Sizemore, Edward Burns, Vin Diesel, Jeremy Davies, Adam Goldberg, Dennis Farina, Paul Giamatti, Giovanni Ribisi, Barry Pepper.
Tom hanks is my favorite - Ajkloth
TOM HANKS IS FAB
3
Kiss of Death

David Caruso, Samuel L. Jackson, Nicolas Cage, Helen Hunt, Kathryn Erbe, Stanley Tucci, Michael Rapaport, Ving Rhames, Anthony Held, Jay O Sanders, Philip Baker Hall.
4
Heat

Al Pacino, Robert De Niro, Val Kilmer, Amy Brenneman, Ashley Judd, Tom Sizemore, Dennis Haysbert, Ted Levine.
5
Ransom

Mel Gibson, Gary Sinise, Rene Russo, Delroy Lindo, Donnie Wahlberg, Lili Taylor, Liev Schriber, Paul Guilfoyle.
6
Any Given Sunday

Al Pacino, Cameron Diaz, Jamie Foxx, Dennis Quaid, LL Cool J, Aaron Eckhart, James Woods, John C. McGinley.
7
The Negotiator

Samuel L. Jackson, Kevin Spacey, David Morse, John Spencer, JT Walsh, Regina Taylor, Paul Giamatti, Paul Guilfoyle.
8
Air Force One

Harrison Ford, Gary Oldman, Glenn Close, Wendy Crewson, William H. Macy, Paul Guilfoyle, Tom Everett, Philip Baker Hall, Liesel Matthews.
9
The Matrix

Keanu Reeves, Laurence Fishburne, Carrie Ann-Moss, Joe Pantoliano, Hugo Weaving - roblist
Best movie of the 90s.. Just saying - That_Dude5414
10
Patriot Games

Harrison Ford, Anne Archer, Patrick Bergin, Richard Harris, Sean Bean, James Earl Jones, Samuel L. Jackson.
The Contenders
11
King of New York

12
Scream

13
Forrest Gump

14
The Rock

Sean Connery, Nicolas Cage, Ed Harris, David Morse, John C. McGinley, John Spencer, Michael Biehn.
15
Elizabeth

Cate Blanchette, Richard Attenborough, Christopher Eccleston, Joeseph Fiennes, Kelly McDonald, Geoffrey Rush, Daniel Craig
16
The Shawshank Redemption

17
The Silence of the Lambs

Fantastic movie best movie from the 90's not insulting other great 90's movies.
18
Seven

Kevin Spacey, Morgan Freeman, Brad Pitt, Gwyneth Paltrow, the whole sha-bang! - MontyPython
19
Noah Z. Jones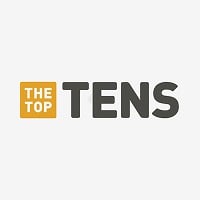 His name is amazing
20
Titanic

21
Schindler's List

22
Toy Story 2

Tom hanks
BAdd New Item
Related Lists

Best Movies of the 21st Century With Tons of Famous Actors

Best Bands Performing On the 2016 70000 Tons of Metal Cruise

Video Games With Tons of Fan Service

Obscure 1990s Movies with Famous Stars

Top 10 Famous Actors Who Were in 2 or More Dreamworks Movies
List Stats
22 listings
8 years, 223 days old

Error Reporting
See a factual error in these listings? Report it
here
.