Top 10 Best Pop Artists
The Top Ten
1
Michael Jackson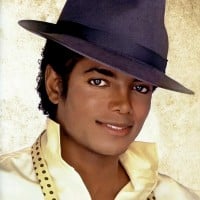 Michael Joseph Jackson was an American singer, dancer, and songwriter born on August 29, 1958, in Gary, Indiana, and passed away on June 25, 2009. He donated (at least) a remarkable 500,000,000 dollars to charity. Michael is also known as The King of Pop (a title given to him by Elizabeth Taylor) or ...read more.
The greatest pop artist of all time in my opinion.

Michael Jackson was a natural at dancing, singing, performing and song writing. Music is Michael Jackson and he embodied it completely.

He was a perfectionist who learned from all the best before him and put it together in his own unique style. His greatest influence was to connect with the soul of millions and millions with his great music and universal messages of love, humanitarian messages. In this way his music became ever lasting.
He is an inspiration to all of us.
Michael Jackson IS music. Without him, there really wouldn't be pop music. He is so legendary that he is dead and people still buy his music. Shoot, I DO! If Michael wasn't here, life would be pointless. Music would be pointless. He has sold at least 300 million copies worldwide and he has the best selling album of all time, THRILLER! It sold 66 million copies worldwide and has the most legendary song of all time, Billie Jean. And he is the greatest entertainer of all time, by fact and opinion. Who hasn't heard of Michael Jackson.
Michael Jackson is best pop artist of all time.
You can call him the greatest entertainer of all time.
He is one of the best singers in the world.
He is the best . He is the king.
His song, his dace, his performance, his influence will be notable forever in the world
Michael Jackson is just great. His shines in every song he takes part in, from Invincible to Thriller to Love Never Felt So Good. Even in his duets, Michael shines more than his collaborators, whether it is Justin Timberlake, Akon, or Seidah Garrett. Michael was not only a legend in his lifetime, but he remains remembered even after death through Michael and XScape. He will always be the greatest pop singer ever known.
2
Katy Perry

Katheryn Elizabeth Hudson, professionally known by her stage name Katy Perry, was born on October 25, 1984 in Santa Barbara, California. She is a singer, songwriter, actress and an ambassador on one of the most popular companies of now, UNICEF. ...read more.
Katy Perry is crazy and deluded, uses voluptuous costumes which in my opinion are outrageous. Her songs? Firework? Belch! Roar? Ugh... Wide Awake? Agh! Unconditionally? She's yodeling, isn't she? California Girls? Last Friday Night? Dark Horse? She's hallucinating and overreacting.

Look at some of these quotes by those that had fallen into her trap.

"Love her love her love her! She is my idol! She has an angel voice, she is beautiful, and she has the best songs! I especially love her new album Prism. She had some wonderful songs! I just wanted to point something out on this list though, Taylor Swift should not get a spot on this list! She always sounds horrid! I really dislike her country music, and how she's always singing about her love life. Maybe if you'd stop singing about your love life, then your love life would be more successful! Anyways, Katy for the win!

Okay, so she does have some less-good songs, but most of her songs are really either catchy, ...more
Love her love her love her! She is my idol! She has an angel voice, she is beautiful, and she has the best songs! I especially love her new album Prism. She had some wonderful songs! I just wanted to point something out on this list though, Taylor Swift should not get a spot on this list! She always sounds horrid! I really dislike her country music, and how she's always singing about her love life. Maybe if you'd stop singing about your love life, then your love life would be more successful! Anyways, Katy for the win!
Hey everyone Katy Perry should be Number 1! Have you people ever see how many views her Dark horse, Roar, and firework! I waited 1 week to post this comment and her Dark horse went up 25 million! Right now her roar has 823,758,985! Her roar has 803,696,736 views! Her Prism album has had BILLIONS of sales! Her Prismatic world tour was the 2nd biggest tour ever on the internet for people to vote for, Plus she is nice to people who are poor! She is awesome! Katy Perry I love you! I which I could see you Queen of pop!
Katy Perry should be #1! She has tons of good songs.. wait not good... AWESOME! Firework, roar, dark horse, unconditionally, teenage dream, California gurls, E.T. , wide awake, part of me, the one that got away, hot n cold, I kissed a girl, this is how we do, last friday night, thinking of you, legendary lovers, waking up in Vegas, and by the grace of God are all AWESOME songs! She totally has to be #1 without a doubt! Right now roar and dark horse have over 900,000,000 views! Firework has over 500,000,000! Katy is totally the #1 pop singer! She is even the only artist that has been in the top ten charts for a year!
3
Adele

Adele Laurie Blue Adkins is an English singer and songwriter. Graduating from the BRIT School for Performing Arts and Technology in 2006, Adele was given a recording contract by XL Recordings after a friend posted her demo on Myspace the same year. She is best known with her international hit singles ...read more.
Adele is an amazing singer songwriter. She doesn't need all the frills and publicity to be regarded as such either. She represents music on its highest regard, devoid of superficial details, because she doesn't need any other to garner attention. Her artistry does it on its own, and she is an icon even with a smaller amount of work thus far. Honestly this list is insulting to music, as SO MANY ARTISTS should be ranked above Katy Perry and P! Nk. Yes they are successful entertainers but comparing them above the rest of the industry is like saying Nickleback is a better rock band than Queen. Seriously people, in no way shape or form is KP better than Prince, the Beach Boys, Eminem, Tupac, Beyoncé, Ed Sheeran, Kendrik Lamar, Lorde, Aerosmith, Queen, Adele, Sam Smith, Taylor Swift, the Beatles, and much much more. These singers all represent an unimaginable amount of success and artistry. They are the ones that should be remembered in history for music, not the girl who is famous because ...more
Simply the best in pop. She writes and sings songs that relates to our hearts and world with a great voice. Give her a guitar and a microphone and your life will never be the same again. Love her so much.
Adele is amazing! If you don't believe me just look up her AWESOME song Hello! I looked it up and it is the most popular song where I am from.She is pretty but it is really hard choicing between Taylor swift and Adele if you read this please tell me which Aritst you love better do #TS if you pick her or #Adele if you pick her! Put #TS or #Adele in the comments please
Should definitely do better than Katy Perry and Taylor Swift. And doesn't use her body to sell her music.
4
Lady Gaga

Stefani Joanne Angelina Germanotta, known professionally as Lady Gaga, is an American singer, songwriter, and actress. ...read more.
You know what... Gaga was described as the talented artist of all time, she can dance while singing, play piano, write songs in 10 minutes, and not a OFF KEY, see this comment below, this would make you disgust katy perry lovers, even TAYLOR SWIFT, she can't sing live, but she can sing very much destructing OFF KEYS... Watch her YouTube... Even katy perry. So katy perrycats... Keep your OFF KEYS TO ON please
MOTHER MONSTER! Gaga is not only the most talented musician in pop music today, but she is also the most talented in pop music history. She can play the piano, she can write songs, she can produce her own music, and she can SING. Plus her songs I can relate to, unlike the songs of Nicki Minaj or any other of the pop singers in todays music. Go Gaga!
Lady Gaga does not create music, she creates art. She finds and uses so many different styles and sounds in her music. She is amazing and shouldn't even be compared to taylor swift, adele and katy perry. They are not good pop artists. Lady Gaga is the real deal people!
Best artist ever for sure.. But seriously katy perry at no 2?.. She is talented but she is nothing compared to legends like MJ GaGa.. Used to favour her but her live performances show how weak she is.. She is best in studio but in live I think KATY PERRY sucks... Anyway slay to the queen.. I think MJ is the king of pop and LADY GAGA is the queen of pop.. And it willl never change
5
The Beatles

The Beatles were an English rock band formed in Liverpool in 1960. The members consisted of John Lennon, Paul McCartney, George Harrison and Ringo Starr. They were soon known as the foremost and most influential act of rock era. Rooted in skiffle, beat, and 1950s rock and roll, the Beatles later experimented ...read more.
They're the Beatles, no one can honestly compare. For decades they have been the most prominent force in music and they represent a level of success and talent that has never been repeated. Songs like "Hey Jude" and "Come Together" show the huge range of music that they represent and the way that they were able to bring all kinds of songs to the popular front. Also, they made important statements about the world through songs like "Blackbird," unlike current artists like Katy Perry who have no substance in their songs and have yet to find any critical success. Instead the Beatles are an untouchable force in history, and their legacy will last forever due to the amazing music that they created. Current pop artists will be forgotten, but the Beatles have lasted for 50 decades on top, and they will forever continue to do so.
They are the Beatles...the greatest influence on all others. They have more number 1 hits than most groups have hits, and more chart hits than most groups have songs. Duh. The greatest thing about the Beatles is their range of music and styles that they have experimented with over the years...each is a formidable composer in their own right...save for Ringo. They have drawn from many, many sources in their music, and have even invented their own. Many rock/pop groups have had success in some of these areas of creativity, composition, and music innovation, but the Beatles have done it all...and anyone who loves rock and roll, pop, blues, jazz, even classical music all appreciate the accomplishments of the Beatles.
Beatles are not good as Sir Paul, but with his support they made it to the top. I like Lonely People and Hey Jude, Let It Be is great and Got A Feeling. John is good on Twist and Shout. But like I said Lonely People I like. Poor Harrison had many All Things Must Pass left off the Beatles. That's because Sir Paul wrote the catalogue. Let's not forget John. Strawberry Fields Forever is grest. So is Help. Everything else Sir Paul says he had a hand in. So let's hope Sir Paul lives another 50 years. He is the god of modern music. His works are immortal.
The Beatles invented modern pop. they're the kings of pop and rock, MJ is not even close to being the king of pop. This list isn't really worth commenting since its full of 12 year olds who hasn't done a thing to music. I feel so ashamed over my generation, they don't know a thing about music
6
P!nk

Alecia Beth Moore known professionally as P!NK, is an American singer, songwriter, dancer and actress.
P! Nk is the best, period. She is one of the few artists these days that actually make songs that have real meanings, not just about partying, getting drunk, and hot chicks. P! Nk's songs, like "Try" (so inspiring) and "Blow Me One Last Kiss" are so great! And Just Give Me A Reason, So What, the list goes on and on. She's got her own style. Haha how a couple days ago P! Nk was at #59... So I'm not the only fanatic.
Warning: P! nk is highly addictive! Consume with caution, as high volumes of numerous classic hits will cause stuck-in-head syndrome. I have had Just Like a Pill stuck in my head for 4 days now and have listened to it approximately 60 times since the syndrome began. You've been warned.
P! Nk is a great artist with a great voice. All of her songs are energetic and fun to listen to.
Are we talking about Pink Floyd?.. oh. Anyways, Pink is just bland, boring "Hot AC" pop-rock music, listened to by people who want something "different."
7
Taylor Swift

Taylor Alison Swift is an American singer-songwriter. ...read more.
She deserves the second spot because she and Michael Jackson are the only artists in history to have a BMI award named after them. She is the youngest person to be included in the Rolling Stone's list of 100 greatest songwriters of all time, the first female artist to win album of the year at the Grammys twice and the only act to sell more than 1 million album copies in the first week of release in US. She has both most awarded country album and most awarded pop album in history. The list of her achievements goes on but most significantly, she treats her fans with so much kindness and generosity. Her relationship with fans is what makes her different from other artists. Lastly, she's a brilliant businesswoman who knows the market scenario very well and always comes up with new strategies which is why she's so successful.
Taylor Swift, like MJ and the Beatles, has served as the most popular music act during her era while also making critically acclaimed albums due to the true artistic merit of her work. Artists like Katy Perry and P!Nk are hugely misrepresented here, because while they are currently popular, their music isn't very deep or good, and it's an insult to other artists who make brilliant songs that they would be ranked ahead. Taylor Swift, on the other hand, deserves this high ranking. Yes, she makes popular music under a squeaky clean image and a seemingly calculated business strategy. But honestly, squeaky clean appears to honestly be her personality, so who can demand anything else from her? And as for calculating, she's just making smart marketing moves, which again, shouldn't be seen as a negative. When you look past these superficial details, and also stop become g so but hurt over the fact that she songs a lot about love (um, so does EVERYONE?!? She just does it with a younger ...more
Taylor Swift is my lifelong inspiration, heroine and the best superstar & singer & celebrity ever...besides my family, of course. She is hated by the Katy Perry fans? They are just going to hate but she'll shake them off anyway so what do they matter? Taylor's outfits are not weird like Lady Gaga's, Nicki Minaj's or Katy Perry's. I like her style which is classical and cool. My favorite song by her is Ours, followed by Enchanted, 22 and many more. I have to admit, Taylor Swift's voice is paradise to my ears, and it's cool that she's BFFs with Selena Gomez.
Taylor Swift is real with her music, unlike the Katy Perry bull crap. Taylor writes about what's true to her, and if it's about love, then so be it! Honestly, she deserves the number two spot instead of Katy. She uses costumes as a gimmick, and sings about nothing but sex. Taylor sings about love, heartbreak, revenge, and more. So if you want one of the only singers that are real with their fans nowadays, Taylor Swift is your go to girl!
8
Bruno Mars

Peter Gene Hernandez, professionally known by his stage name Bruno Mars, is an American singer, songwriter, multi-instrumentalist, record producer, and choreographer. ...read more.
Actually he is the best pop artist. He is the prince of pop. He have a perfect voice, he can dance (at the same time he sing perfectly), he can play the piano, the guitar, the ukelele, the drum... He can write beautiful lyrics. The rhythm of his songs are really goods.
Oh My God what is Bruno doing @14 he is like one of the best pop artists ever. Why is he below taylor swift kelly clarkson and who on earth are mariah carey and pink?
With his singing technique and dance moves, he is the Michael Jackson of our time. He is the most complete male pop artist alive.
The only current artist that takes his songs (which are great to begin with ) to a whole other level when he performs them live.
9
ABBA

ABBA were a Swedish pop group formed in Stockholm in 1972 by members Agnetha Fältskog, Björn Ulvaeus, Benny Andersson, and Anni-Frid Lyngstad.
They will only be playing 4 or 5 of these groups 200 years from now. The Beatles, Michael Jackson, ABBA, Queen and some Elton John. Even Elvis's music now is dated. Those four groups, the music is timeless and will be played forever. Yet ABBA is #15? Really?
They are a seriously overlooked group, they were only really around for a ten year period and produced some of the best music going, which has genuinely stood the test of time, overlooked by the establishment but loved by the people.
Abba revolutionized music. In fact they are so good in terms of album sales they are up there with the Beatles and Elvis. I'm not even kidding. Whether you like them or not you have to admit they have had a big impact on music!
Beatles, ABBA and MJ are the foundation on which the others rely. That is simple facts. Their music reaches over decades with fresh and uncompromised genius. The others may have had some good moments but that's all. Honestly, Katy Perry can't even sing...
10
Elvis Presley

Elvis Presley was an American musician and actor. Known as "The King" He was mostly known for his number 1 singles including "Heartbreak Hotel" "Hound Dog" "Jailhouse Rock" "Love me Tender" Elvis debuted in the movie "Love me Tender" and focused less on his music and continued that way. ...read more.
Once upon a time, the honour was undisputed. In the 60s, it was accepted that the Beatles were the world's greatest act. In the 70s, it was the Stones. In the 80s, it was U2's turn. Hindsight tells us, of course, that other acts had legitimate claims - James Brown, notably - but they were ignored by the white rock-and-pop establishment. And so the title of "the greatest" became a competition between a succession of guitar bands, even as guitar rock was being left behind as any sort of pioneering force within music. But, still, people understood what the title entailed: the acts hailed as "the greatest" were those who could make a crowd of 100,000 feel intimate, who had an ability to communicate meaning far beyond the literal meaning of their songs.
There are way too many young people voting on this list. 14 of the top 20 are modern acts. Michael Jackson, the Beatles, Elvis and Elton John should definitely be in the top 5, in some order. They were the four most dominate acts in music history. Without their contributions, most of todays acts would not exist. Others in consideration for a top 5 spot are Stevie Wonder, Beach Boys, the Bee Gees, Diana Ross, Donna Summers and Olivia Newton-John
Elvis Presley is not a pop singer. He is a Rock n' Roll singer. Look up ''The King of Rock n' Roll and you will see.
Even if he started as a rock singer, but in later days he sang a lot of pop songs.
The Contenders
11
Maroon 5

Maroon 5 is an American pop rock band that originated in Los Angeles, California. Before the current group was established, the original four members, Adam Levine, Jesse Carmichael Mickey Madden and Ryan Dusick, formed a band known as Kara's Flowers in 1994, while they were still in high school.
Ok, why is Maroon 5 merely 9th on the list? This band is great. They have everything you could ask for in a male pop band. Adam Levine is in the top 10 for best male singers ever. He can go all over the vocal register, but always goes back to that high sounding voice that makes him stand out. This band started in '95 as Kara's Flowers, which was a rock band. As rock became less and less popular to the public eye, Maroon 5 evolved to the POp genre, which is what the new race was and still is today. Just listen in chronological order from Songs about Jane to V, and you will see of what I speak. However, instead of abandoning their rock roots, like Gwen Stefani did by leaving No Doubt I believe it was, they evolved, and found ways to integrate the rock instruments and rock roots where they came from into their new stuff. To put it in other words, they evolved in a way that their new music sells, but didn't lose their identity.
I don't know how any other band can compare.

Maroon 5 consistently makes catchy songs, in every single album. There is a wonderful energy to Adam's voice that just makes the band so good.

James, Jesse, Mickey, Matt, and PJ seem to also work so well together.

I don't see anything wrong with the band. Behind the somewhat explicit lyrics, we have a band that should be, and DESERVE to be, in the Top 5 of any Band Chart.
Maroon 5? 9th? That should be illegal. Just a note to people who voted for artists above M5, Taylor Swift hasn't been a real pop artist for as long as M5, her songs don't do as well as M5s, and she is no where near as talented as M5 are. Lady Gaga shouldn't even be on the list. Katy Perry? Meh. Nothing special about her. Adele and P! nk have some actual talent. And of course, Michael Jackson had to be on this chart.
I liked them and they inspired what manhood and adulthood meant to me without being too nasty, ghetto or ridiculous when they changed into a nasty rock-rap group of vulgar conformists they slipped down in my book. I still think they were influential as a potent and dynamic music group.
12
Ariana Grande

Ariana Grande-Butera, known professionally as Ariana Grande, is an American singer and actress. She was born on June 26th 1993 in Boca Raton, Florida to Joan Grande and Edward Butera. She is best known for her role as Cat Valentine on the Nickelodeon sitcom Victorious and its spin-off show Sam & Cat. ...read more.
How is she ranked so low?!?!?!? She is one THE the Broadway/classically trained singers. People always make fun of her wife range which is stupid because it's so rare to have such a wide range, everyone automatically thinks her voice is annoying. This is talent. All these stupid people who know nothing about talent just hate. She is amazing and she actually writes her songs about real love not all that you hear nowadays. She is one of the pop singers today who can sing along with Demi and Adele. Her music and her voice is so angelic and emotional. She is just plain amazing.
HOW IS ARIANA IN 60TH PLACE? :O She is like one of the best singers I have ever heard! I am a HUGE Ariana Grande fan, and she can sing SO WELL live... And she has made so many hit songs, she needs to be in the top ten. I feel like Ariana Grande is one of the best live singers of our new generation. She definitely deserves to be in the top ten... What the heck
She has an incredible voice which resonates with you for long. Her songs are so catchy and convey deep meanings.. She should be higher on the list... Best songs are thanku, next, side to side, no tears left to cry, break free and god is a woman
I love Ariana Grande she is a dream but I still can't get over the fact Billie Eilish Is not on hear WHAT THE HECK!
13
Whitney Houston

Whitney Elizabeth Houston (August 9, 1963 – February 11, 2012) was an American singer, actress, producer, and model. In 2009, Guinness World Records cited her as the most awarded female act of all time. Houston is one of pop music's best-selling music artists of all-time, with an estimated 170–200 ...read more.
Her best moment is when she sang "I Will Always Love You". Her Voice was Awesome.
Love her voice. She's plenty successful. Love ya!
She has a great voice.
14
Justin Timberlake

Justin Randall Timberlake is an American singer-songwriter, actor, dancer, and record producer. Born and raised in Tennessee, he appeared on the television shows Star Search and The All-New Mickey Mouse Club as a child.
He can do everything and is happy in life and not to in competition with anyone in particular. He just rests in the life he lives and constantly develops his skills. He is one with life and whatever it brings. You know he doesn't force it too much. That's why nature blesses him with everything. He just let's go if you know what I mean and bes himself. He knows the industry is an illusion and has numerous way about him. He knows that if you try your best and leave the rest to rest, then you can enjoy the full support of nature. He is funny, happy, contented, peaceful, charming, witty, well read, likes holidays. He can sing and dance. He puts into practice this ethic. Justin is the king of my moments.
How he is below Justin Bieber? He is lot better than Justin Bieber.
His style is unique and different but Justin Bieber only sings love confession songs.
He is the best.
Although I can't bring myself to forgive JT for "Can't Stop The Feeling! ",his early stuff like Mirrors or Cry me a river that was pop music I could actually bear to listen to
Justin Timberlake is undoubtedly one of the best Pop and R&B artist!
He is brilliant,handsome and elegant.
Besides,he fuses EDM with his songs such as in "Don't Hold The Wall" and "Tunnel Vision"
Above all,he is an Oscar Award nominee and he is the recipient of 10 Grammy Awards.
15
Selena Gomez

Selena Marie Gomez is an American actress and singer. She is best known for songs like "Come & Get It", "Good For You", "Same Old Love", and "It Ain't Me". Selena Gomez's voice is mezzo-soprano but she usually sings in alto. She is best known for her role as Alex Russo in Wizards of Waverly Place.
She is absolutely amazing and can serve some mean vocals. She has a very gentle, soft, and sexy voice which some people just cannot appreciate. She is one of the best pop artists out there.
Selena is perfect and one of my favourite singers. I always try to be like her. Her songs are awesome like come and get it, hit the lights, good for you. I love her. Should be number 2.
Definitely the best. I loved the 90s stuff and the 00s. Just listen to the first two albums. Live Forever and Champaign Supernova are epic. Let There Be Love. We are all stars.
Selena is a very good singer. My most favourite somg is rule the world. She is amazing in. Such a lovely song. But I always wish her to do Best
Although het voice is so beautiful
She rocks..
Move on
16
Rihanna

Robyn Rihanna Fenty is a Barbadian-American pop singer. Born in Saint Michael and raised in Bridgetown, she first entered the music industry by recording demo tapes under the direction of record producer Evan Rogers in 2003. She ultimately signed a recording contract with Def Jam Recordings after auditioning ...read more.
How is Rihanna not in the top 10? Come on guys vote her up! Rihanna is one of the best pop artists of the era. Who can forget her smash hit Umbrella (ela ela eh eh eh)? She has the most number 1 hits than any pop artists and so many good catchy and meaningful songs. 'Song pop the replay, Unfaithful, Umbrella, Take A Bow, Rehab, Shut up and drive, We found love, Diamonds, Stay, Work, Needed Me, Love on the Brain. Etc. Etc. The thing about Rihanna that is different from other pop artists is she changes her style and genres so much but always does so really well unlike other pop artist. Everybody knows and loves at least ONE RIHANNA SONG.
Selena and Maaron 5 over Rihanna?
Don't get me wrong I don't hate them but Rihanna's music is so varied and catchy.
I don't see why anybody would hate on my girl Rih. She has a great voice, super-catchy songs, etc
The best R&B, pop, whatever... artist there is
17
Elton John

Sir Elton Hercules John CBE is an English singer, pianist, and composer. He has worked with lyricist Bernie Taupin as his songwriting partner since 1967; they have collaborated on more than 30 albums to date.
The best pop/rock artist of all time.
Old old old get down
18
Christina Aguilera

Christina María Aguilera is an American singer, songwriter, and record producer, best known for songs such as "Beautiful", "Genie In A Bottle", "Fighter", "Hurt", "Dirrty", "Your Body", "Lady Marmalade", "Reflection", "I Turn To You", "Come On Over Baby (All I Want Is You)" "What A Girl Wants" and ...read more.
She's at #52? I am not surprised, since "best pop artists" nowadays are defined by the idiot youngsters who mainly are the fans of Justin Bieber and the like. She had the best voice, and yes, she's not as extremely popular now as she was in 1999-2004. However, she's been and will be one of the few best artists to me, if by "best" we mean the artist producing work of good quality, having deep meanings and lyrics, and making us listen to a real, great voice, instead of the autotune nonsense. Therefore I would rank her in top 3.
Aguilera's voice is better than 80% of the artist ahead of her. She also has the look and dance moves to. Why is she behind so many irrelevant acts?
She has everything! She can sing, dance, act and produce timeless songs and catchy pop songs! She's the queen, THE VOICE OF OUR GENERATION. I wonder why that she's not included on the top 10, even at top 20, shes deserve more than this debut artist (Justin Bieber, Miley Cyrus, Katy Perry, Rihanna).
19
OneRepublic

OneRepublic is an American pop rock band. Formed in Colorado Springs, Colorado in 2002 by lead singer Ryan Tedder and guitarist Zach Filkins, the band achieved commercial success on Myspace as an unsigned act.
Counting stars and Love Runs Out was simply awesome!
Maybe with a little effort, it could be a little more famous...
Now everyone says it's a one hit wonder
20
Beyonce

Beyoncé Giselle Knowles-Carter, is an American singer and actress, who started out in the popular pop/r&b girl group Destiny's Child. They had multiple top 5 hits such as "No, No, No", "Say My Name", "Bills, Bills, Bills", "Survivor", "Independent Women", "Bootylicious", and "Jumpin', Jumpin" from ...read more.
She's the queen of music. She sings live perfectly, she dances perfectly and she has written many of the most influential songs of our time. I trulybthink that since M.J passed away, she inherited his crown and throne.
UM 50% of her life she's been doing it, and 100% of that time she has been QUEEN! Learned from the king himself MJ and is the only true modern day artist that can hold a flame to the rest of these legends on the list.
A hot and sexy singer with a good voice she is awesome!
Her voice is amazing. Her talent is God's Gift
21
Prince

Prince Rogers Nelson (June 7, 1958 - April 21st, 2016) was an American musician, best known for being one of the most popular and influential artists from the 80s, with songs such as "Purple Rain", "Little Red Corvette", "1999", and "When Doves Cry" .
The Artist with Purple Rain, Sign 'O' The Times, 1999, and The Gold Experience sits at only 62? Come on people! Especially you bubblegum-loving teenyboppers. Amazing at guitar, among the widest vocal range for popular singers (and even wider than Freddie Mercury, who people seem to be crazy about for no reason), pioneered a sound (specifically the Minneapolis Sound), referred to himself as a symbol for some time (you know, the Love Symbol), first artist to sell music on the Internet, wrote his first song at age 8, best Super Bowl halftime show ever (in 2007; he finished the performance with 'Purple Rain' when it was raining and the audience lit purple lights). And that is the tip of the iceberg. Face it, not only is he is a phenomenal artist, he is The Artist.
Prince was just short of Michael Jackson in singing and dancing ability. He also could play any instument put in front of him. He was simply the total package when it came to performing.
He should be higher for he was Pop music's definitive innovator.
Mixed also with Freddy
22
Kelly Clarkson

Kelly Brianne Clarkson is an American singer, songwriter and children's book author. She rose to fame in 2002 after winning the inaugural season of the television series American Idol, which earned her a record deal with RCA Records. Clarkson's debut single, "A Moment Like This", topped the US Billboard ...read more.
I absolutly LOVE Kelly Clarkson, I have been a fan for a long time and I love her special quality. She inspires music and has a magnificent voice. Hands Down. She deserves to be in the top ten. She has been singing for TEN years, she is a born natural. She is my IDOL, and the original American Idol. I'm a total fangirl of Kelly, and will be forever more!
OK, she isn't number 1 pop artist but she deserves being in the top 10. Kelly has a great voice and many awesome songs. Her Breakaway album was a huge hit that was very important for music industry. Kelly rocks!
I've been a big fan of Kelly probably since I started singing! She's such an inspiration and she deserves the top spot! I love her!
She's just awesome... Her voice, the concept of it... Her songs just makes us float...
23
Mariah Carey

Mariah Carey, born March 27, 1970, is an American singer, songwriter and actress. She is one of the biggest best-selling women in the music industry, with 18 number 1 records to her name. She is regarded as a sex symbol through her songs and music videos, and she is "well known" for her over-the-top ...read more.
Awesome, amazing, number one favorite singer of mine. She has most awesome songs like love takes time, vision of love, heartbreaker, and my all time favorite dream lover.
Mariah should easily be in top 10. She had 18 #1 songs, by far the most of the 90s and 2000s.
I betcha she has more songs than Taylor Swift and Beyonce combined
24
Avril Lavigne

Avril Ramona Lavigne is a Canadian–French singer-songwriter and actress. By the age of 15, she had appeared on stage with Shania Twain; by 16, she had signed a two-album recording contract with Arista Records worth more than $2 million.
She is not a pop artist, first and foremost. Avril is a rock musician. But I'll vote anyway to get her ahead of the actual pop artists.
She is so good at singing and what more writes
Her own songs. She may not be the most popular
But she certainly is the most talented
She is so amazing I love her she should be so much higher on this list. her songs move me and lots of others she helped me get through a lot of problems
She is just the most amazing singer I have ever heard I my entire life! No more explanation needed!
25
Miley Cyrus

Miley Ray Hemsworth (born Destiny Hope Cyrus), known as Miley Cyrus, is an American singer, songwriter, and actress. She was born on November 23, 1992, in Franklin, Tennessee, to Tish Cyrus and Billy Ray Cyrus. Her voice type is Mezzo-Soprano and has 4 octaves. She became a teen idol starring as the ...read more.
Honestly I get that she has changed a lot since hannah Montana, but that is no reason for hating a person for changing their style. Miley is a HUGE supporter of many things that need awareness. It doesn't matter who the "Old Miley" was because there really isn't an old Miley. She is just a strong woman who is figuring out her place in this hell hole we call earth. I'm not a big fan of her music but that doesn't mean you should call her ugly and other pointless rude names. Could you please for the love of god be nice on the internet for once people! Please?!?!
Miley was great before her ' love of weed change ' in 2012. And now she stinks! She shouldn't even be anywhere on this list!
I love all of her songs. When I listen to her music I just replay it. I love Miley she is the best singer and the hottest I've seen
Worst person ever! You should be above Justin Bieber, more less date him. Also your hair looks ugly.
PSearch List