Best UFC Fighters of All Time
KOBEBLOWS
The Top Ten
1
Anderson Silva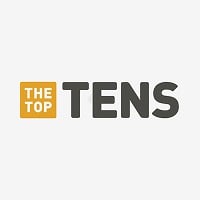 Gotta go with Anderson Silva, too obvious. Fighting him must be like striking at smoke. Smooth and elusive movement, ridiculously accurate strikes, and the Muay Thai clinch... Vicious. Definitely the best - zacenroe86
No contest, 300 Spartans couldn't take him, chuck Norris could be multiplied a million times, and all those copies could fight Silva at the same time, and Silva would decimate them.
Yes, he lost now. But, don't judge him by those few losses. His achievements and records were accomplished in the most difficult fighting organization in the world, known as the UFC. He is the best.
In his prime he was the greatest. No doubt. And still fighting at 42 years old. Silva is the best. - vpenno
V 29 Comments
2
Georges St-Pierre
No doubt that he is the best, he fought the most dangerous fighters and came out smiling. He mastered many styles of martial arts, he is the most respectful fighter in UFC and he is the most consistent fighter of all time. He is a TRUE martial artist with a big heart. Even though he fought against animals like Hendricks and Diaz, he never lost his soul...

Over the years I've learned a lot from him mentally and physically and I wish him all the best in the future.
I think GSP has shown more heart and integrity in the UFC then most any other fighter. He is one of the hardest training fighters and has excelled in skill beyond almost anyone he comes up against - (his constant wins testify to his). I also think GSP has what it takes to beat Anderson Silva if they can ever make the match up happen!
Greatest fighter ever in the ufc. He would destroy Anderson Silva.
GSP record is way better then Silva 26 wins and 2 loses againts 34 wins and 8...8 8 loses you know 4 times 2.
V 24 Comments
3
Jon "Bones" Jones
Bones jones is crazy he is only 24 and already the ufc light heavyweight champion. He only has one loss and that was a dq which isn't really a loss but anyways he is beast and you got to admit it.
He is way better than brock lesnar he is tall strong and fast probably the most feared fighter in the octagon he no doubt the best his elbows is lime getting stabbed by a knife he is the best.
He is murderer powerful man sharpest elbows in hands can kill any best fighter in the world. Every fight he shown different skills.
Always will be the undisputed light heavyweight champion of the ufc, at least according to me! Nobody's perfect, everyone has flaws! Makes me sick to my stomach whenever I'm reminded that cormier is champ, because realistically he's not! Never had an answer for Jones, nobody did!
V 29 Comments
4
Chuck Liddell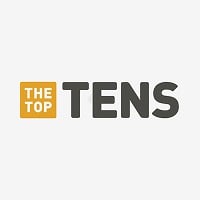 Charles David "Chuck" Liddell is an American retired mixed martial artist and former UFC Light Heavyweight Champion of English descent.
Chuck Liddell and Anderson Silva are the only two who seem interesting to watch. Chuck is a very stronger hitter than anyone else in the UFC and has some good kicks too. Chuck can dominate in the octagon and knock somebody out cold and had a cool nickname as the Iceman the only name that's as cool as that is Silva's the Spider. Chuck I think at least is at least number 2 if not 1 in my opinion. Great fighter with much power he gets my vote.
Chuck Liddell is fast, agile, has all the knowledge his upcoming
Opponents he can throw a had punch and if you get court you are in
Trouble, he has his good moments and some bad he can fight on the ground and standing up he plays mind games and gets in to your head
If he loses he honors the winner and is a good sports man Vote: chuck liddell
OH YEAH THE ICEMAN COME ON HOMIES REALLY WHY WOULD YOU GIVE ANDERSON SILVA A HIGHER MARK THAN LIDDELL COME ON THIS IS SILVIA VS LIDDELL MANKE THE CHOICE.
Strong stand up fighter with the coolest nickname
V 7 Comments
5
Conor McGregor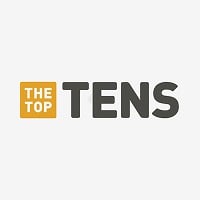 Conor Anthony McGregor is an Irish mixed martial artist who has primarily competed in the Featherweight division of the Ultimate Fighting Championship, and now plans to also fight at Lightweight and Welterweight.
Conor McGregor is a person who inspires many people around the world with his hard work ethic and determination, he has worked very hard to get to where he is at today, and when that left hand hits people they go to sleep, and that is the reason no one in the ufc can hang with him, he is the greatest fighter of all time
Why is conor not #1 he is the #2 P4P in the world by statistics and he will sure be number one he has just turned 27 and fought at welterweight and he had to eat extra that week to make that weight which is also the cause of him running out of breath too much weight but he repeated it and won and now he won another fight outside his vision by becoming the only ever man to hold 2 ufc tittles at the same time and made it look easy. If he is not number one within a week or two it means this site is rigged and anti mcgregor.
Good striker (was able to knockout Aldo in 13 seconds) but that's about it. It's apparent he doesn't train in other areas of fighting, like the clinch, wrestling, or submission defense, Nate proved that.
Hey Dana, 60 Gs baebaeeyy... Hah haaa
V 37 Comments
6
Brock Lesnar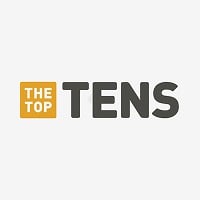 Brock Edward Lesnar is an American professional wrestler and former amateur wrestler, professional American football player, and mixed martial artist who is currently signed to WWE.
He has not only shown good performance in WWE he has shown a good performance in ufc Also he has beaten superstars like randy orton and the undertaker he is a mixed martial artist wrestler as well as American football player he should be number1
He is a monster weighing 265 lbs you can tell Brock is just stronger than everyone in ufc
He may not be the best UFC fighter...but he is definitely THE BADDEST MAN ON THE PLANET...
Probably the best UFC fighter... Brock vs Mir 2 was the best... Even Lesnar vs Couture was lit
V 47 Comments
7
Randy Couture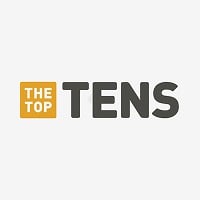 Randall "Randy" Duane Couture is an American actor, retired mixed martial artist and former collegiate and Greco-Roman wrestler.
This guy made what Connor McGregor did he was the first person to conquer 2 weigh classes he has a record of winning the heavyweight championship 3 times and is tied with Jon Jones for the most Light heavyweight championships with 2 (3 if you include the fact that both have one interim title each and are the only light heavyweights to hold the interim title) and the uff 13 tournament winner.He is the only UFC hall of fame inductee to win a championship after being inducted. He is also the oldest title holder in MMA history from 43 until 45 and won his last fight against boxer James Toney as the oldest fighter to win a fight at 47.
This guy has won the most championships and was the first person to conquer 2 weight classes he won the heavyweight title at 49 he is the reason Connor Mcgregor is extremely overrated
Bro he won titles in 2 weight classes and held the heavyweight title till he was almost 50, easily top 5 of all time
He is the best fighter in ufc
V 3 Comments
8
Royce Gracie
No pound-for-pound ranking discussion.
Royce would fight any guy no matter how bigger, heavier and stronger he was.
If he was contemporary to Fedor, I bet he would challenge him without a doubt.
Gracie fought and beat bigger fighters them him. He could submit anyone. He is a human anaconda. - Sabbath
he is one of the pioneer of UFC and one of the best fighter i've ever seen in the octagon
Royce would not even win a fight in the ufc now seeing as he only has bjj
V 5 Comments
9
BJ Penn
won a round against layoto, beat 2 gracies, beat matt huges when every one tought he was unstopable, put an ass whoping on gsp in 1st fight, he also put an ass whopin on din thomas, kenny florian, carl uno, dieago shanchez, jens polver, takanori ghomi, joe daddy stevason
The BJ Penn that beat Joe Stevenson and Diego Sanchez is without a doubt the best LW ever. He did overstay his welcome, but that does not take away from the greatness that is The Prodigy.
No way penn should be ranked..but Showtime isn't..
10
Matt Hughes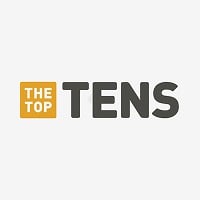 How Hughes isn't top 5 at least is absolutely bizarre! He's amazing and one of the longest reigning champion! How is lesnar 6! He is not good at all! But that's my opinion
Matt Hughes is pound for pound the strongest UFC fighter ever. He literally man handle his competitors. UFC puts him at number 4 and I think that's a good spot for him.
Hughes is the most important welterweight - Sabbath
It's funny how Hughes had defeated two of the people ahead of him on this list. But apparently he is lower then them lol
V 7 Comments
The Newcomers
? Mirsad Bektic
The Contenders
11
Ken Shamrock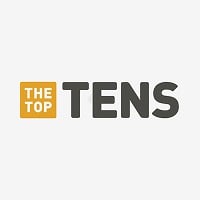 Kenneth Wayne "Ken" Shamrock is an American mixed martial artist, Ultimate Fighting Championship Hall of Famer, and professional wrestler.
Dude the world's most dangerous man he was at the first ufc event
V 2 Comments
12
Demetrious Johnson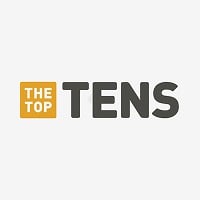 Demetrious Khrisna Johnson is an American wrestler and mixed martial artist. He is the first and current Flyweight Champion of the Ultimate Fighting Championship and currently holds the longest active championship reign at 8 title defenses.
Should be higher, just because he's small doesn't mean he can't fight, in my opinion he should in top 10 greatest fighters of all time.
Finally the all the time best. Just like its suppose to be, the only fighter who is amazing in Everything.
Number 1 pound for pound why is he lower than mcgregor?
13
Forrest Griffin
Forrest griffin is a true definition of a great ufc fighter he have fighting moves that most ufc fighters can not compete with he is a great ufc fighter and he is good looking with his supermodel hair hairy body, and goofy personality and I just think forrest griffin is one of the most greatest fighters and he can actually fight and hold his own inside the ring and never get tired he is a and born a fighter.
If this list was for personality and heart, he is number 1
Forrest was never a great fighter in my opinion
This Guy needs to get higher
V 2 Comments
14
Cain Velasquez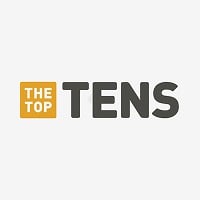 He would be ranked higher that that red neck Brock he whooped his ass
Velasquez should be number 1. He would destroy Anderson:Pierre:Jones
Come on lets get him to #1 he is the best and there is no denying that!
Brown power.
V 12 Comments
15
Lyoto Machida
He has the best technique and the best cardio of all the fighters
I'm voting for lyoro because first of all I'm brasilian, and I do karate with his father here in brasil once a year, for me the best player of course is minotauro Nogueira
V 3 Comments
16
Quinton Rampage Jackson
MINT! loved the way he put silva away
17
Wanderlei Silva
Greatest two dimensional fighter of all time, even though he hasn't had so many victories in the ufc he is a warrior
18
Claudia Gadelha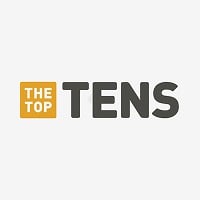 Ana Claudia Gadelha is a Brazilian MMA fighter and currently competes in the women strawweight division in the UFC and with a record of 14-2-0
Should be in the top ten for her ass alone
She is an amazing fighter. BJJ blackbelt and heart of a champion. I would put her at number one but she definitely should be top ten pound for pound. - maddermax77
Claudia is great but the queen of strawweights is Joanna Jedrzejczyk - Sabbath
19
Dan Severn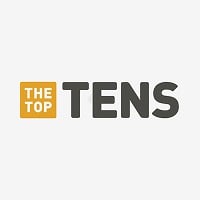 How could no one put this guy on the list! He was one of he first to go in the ufc hof. he went toe to toe with royce gracie
V 1 Comment
20
Mauricio Shogun Rua
How is this guy not in top 10?
Badass figher till last sec
PSearch List
Recommended Lists
Related Lists

Top Ten Heavyweight UFC Fighters

Top Ten Women's Bantamweight UFC Fighters

Top Ten Lightweight UFC Fighters

Top Ten Women's Strawweight UFC Fighters

Top Ten Bantamweight UFC Fighters
List Stats
2,000 votes
69 listings
9 years, 82 days old

Top Remixes (17)

1. Chuck Liddell
2. Anderson Silva
3. Georges St-Pierre

Coatsy

1. Dan Severn
2. Anderson Silva
3. Chuck Liddell

donovanthorn

1. Anderson Silva
2. Georges St-Pierre
3. Chuck Liddell

pmike324
View All 17
Posts
Error Reporting
See a factual error in these listings? Report it
here
.