Most Brutal Dubstep Artists
The Top Ten
1
Skrillex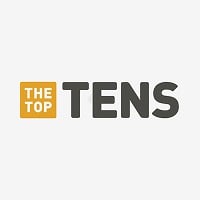 Skrillex is an American (Born in 1988, in Los Angeles, California) EDM producer who is known for popularizing dubstep. He is part of the bands Jack Ü (DJ) and From First To Last (Lead Singer). His album Recess debuted at 4 on the BB200, tying him with Zedd for the highest debut for an EDM album on ...read more.
Skrillex is what brought me to dubstep. I wouldn't exactly call him. A role model, but I believe he's the rightful king of dubstep and doesn't deserve so many haters. As far as brutality, Scary monsters and Nice Sprites... Does any more need to be said?
Best among all producer...
Skrillex just keep the best that's what u do
Beastly.
V 1 Comment
2
Excision
When it comes to brutality nothing comes close to Excision
The first artist that welcomed me to the world of dubstep is Skrillex. But the first artist that welcomed me to the world of brutal dubstep is Excision. And, I have to be honest, Excision is way more brutal than any other artists with his songs. There's absolutely no way beating Excision...
I love Skrillex but his style changed a lot. He isn't as brutal as he used to be so I'd have to go with Excision.
Excision is much more brutal than Skrillex. Skrillex has Scary Monsters and Nice Sprites while Excison has X-Rated, Deviance, Sexism and so many more and they all sound good! - GHO5T45
V 3 Comments
3
Xtrullor
If you consider voting for Skrillex, please listen to Ego Death, Corrosive and Cry first. Then, assuming your brain still functions properly, think again.
His music actually scares me
Most dubstep is brutal. Some of it is intense enough to be X-rated. But Xtrullor? That's a whole new level of insanity.
Had toblook them up and it is definitely worth it and way more brutal then skrillex
V 5 Comments
4
Datsik
Check out his song east side swing. brutal dubstep bass drops.
I've been listening dubstep for a long time. Best dubstepper is Skream in my opinion but most brutal? Datsik for sure. Excision is much like meh and Skrillex is so overrated :<
5
Zomboy
Best live show ever brutal drop after brutal drop
6
Knife Party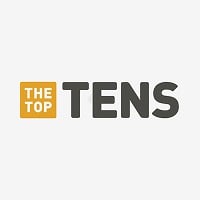 A friend showed to me knife party. at first I don't liked it but when I listened carefully I loved him
Heck yes B-b-b-b-bonfire! - DJTerror
7
Ephixa
Hey this was a very good dubstep artist that quit Monstercat, - PrinceAntho
He is amazing, the bass in his songs are insane.
8
Peer Van Mladen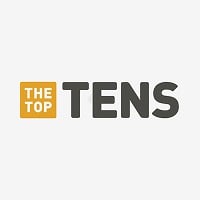 Peer van Mladen (born May 3, 1989 in Belgrade, Republic of Serbia) has more than 8 million dollars in annual revenue and one of the most influential music producers.
9 Ajapai
10 Noisia
The Newcomers
?
Fester
Fester has so many heavy songs that are insanely heavy, his most unheavy songs are probably heavier than any song by 90% of the artists on this list.
(You could argue Kretery is heavier but I think Fester has more songs that have a super heavy beat)
The Contenders
11 Flux Pavillion
12
Deadmau5
Love This Guys Music, Its Legendary.
13 Rusko
14
Dubsidia
Never stumbled till I realized that he is used in s vide for dirtiest dubstep and the first song "electro shook" blew my mind
Do you mean obsidia because his style SUCKS. - PrinceAntho
15
Eptic
Listen to gun fingas
16
D Jahsta
He's not well known, but his tracks are some of the filthiest dub I've ever heard
17
Ry Legit
One of the BEST! try ¨shark tooth¨ or ¨t-rex¨
18
NightKilla
All of his songs make me want to buy earplugs - in a good way of course!
Nine Circles, Fairdust and Figures give me goosebumps every time without fail
19 Dex Arson
20
Devin Martin
Skrillex #1? Seriously? I know, it's a generic name for a DJ, but Devin martin makes the most brutal dubstep tracks ever, go check out his track "Mad Maestro" and compare that to any Skrillex or Excision song you've heard. Also, go check out FESTER & Punishment - Pain. That track is the most brutal in the world.
This list is just based on fame instead of how brutal their music actually is.
21
Panda Eyes
@Rhythmystic I play Geometry Dash and I can confirm that your statement is pretty accurate to be honest - randyr
If you haven't heard Shuriken, Drippy Dub, or Highscore, you truly haven't heard anything - Rythmystic
Rythmystic is dead on.i'm a girl and I listen to Panda Eyes music.
22 Foreign Beggarz
23 Sadhu
24 Savant
25
Bobby Blakdout
Bobby Blakdout Destroyed the game and save EDM
26
DotEXE
Should be much higher up the list. tote sick
27
Code:Pandorum
Should really be in the top ten.
28
Joe Ford
Listen to this guys stuff, Ecspecially "culture" it's INSANE
29
Stabby
Stabby is a somewhat unknown artist. His style is intensely melodic and brutal at the same time.
30
Au5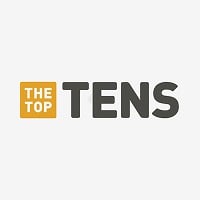 Austin Collins, going by the stage name Au5, is an American electronic dance music producer from New Jersey, USA.
31
Diabarha
Listen to any of his songs (I honestly think you should try listening to Schizophrenia Inferno, Dead Zone, The Mirror, Uranoid, One Insanity, Genocide, and 40s Splittercore) - randyr
32 The Brig
BAdd New Item
Related Lists

Best Dubstep Artists
Best Monstercat Dubstep Artists
Top Ten Classic Dubstep Artists
Best UKF Dubstep Artists
List Stats
100 votes
33 listings
5 years, 114 days old

Error Reporting
See a factual error in these listings? Report it
here
.