Top 10 Christian Rappers
1
Lecrae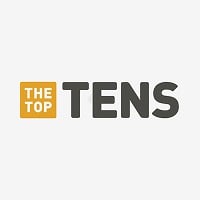 Lecrae Devaughn Moore, mononymously known as Lecrae, is an American Christian hip hop artist, songwriter, record producer and actor. He is also the co-founder of reach records.
Lecrae is easily the best Christian rapper out there. He places actual scripture alone with great production and the flow is off the chain. It really doesn't get much better then 'Crae
No competition. Lecrae owns everyone on this list. His song Transformers is amazing! I have never even heard of these other fools y'all musta never heard a Lecrae song otherwise he'd be number one.
Man! This dude is just way too cool! He is suppose to be the number 1st Christian rapper ever! This guy can rap better than Eminem or Lil Wayne!
Pretty good, I like the song light work you did a pretty good job doing yer part.
2
NF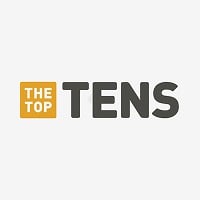 Nathan "Nate" John Feuerstein, whose stage name is NF, is an American Christian hip hop rapper, singer and musician from Gladwin, Michigan.
I love your music. I have listened to it non- stop for the past like week... I have played all of your songs from YouTube over and over and I'm still not tired of listening to them. (Although, I do hope you come out with more) please don stop. You are an inspiration to everyone. My fave song is beautiful. First off it made me fall in love with you and second, you have a beautiful heart for writing a song to encourage girls. So thank you truly. If anyone reads this, lists to NF's music. It will change your life. Thanks again
NF is beast. He has made the biggest impact on my life out of all of the artists I have ever listened to. He isn't afraid to be real and deep. He raps about the hard things in life, and how you can overcome them with Jesus. His music has helped me in hard times. He is unlike any rapper I have ever heard. People try comparing him to Eminem, but Eminem isn't even close to being as good as NF. He has real content that you can relate to, he isn't just rapping for money or fame. He does everything he does for God. Not everybody likes him because he is real and doesn't sugarcoat how he feels, he's open about his issues because he realizes he's a person that despite his problems, needs a Savior to cling to. If you haven't heard him, you need to. His popularity has skyrocketed since his album " Therapy Session " and I can't wait to see where he goes next
NF is the best rapper he know how to rap depressed he is a man of his human being
He is a christian and a rapper not a christian rapper u will no that in his songs
3
Andy Mineo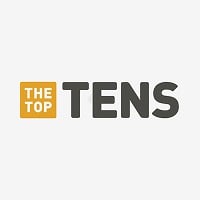 Andrew Aaron "Andy" Mineo, formerly known as C-Lite, is an American Christian hip hop artist, producer, and TV and music video director from New York City.
This guy can rap! Listen to his: heroes for sale...
Andy Mineo is the cure if your missing music that bumps. Not only does he deliver the word so everyone can understand it but I got my unsaved friends really interested in Jesus because of his music. I love this dude!
I love yer song when the saints come marching in, how do you rap so fast and clear?
Andy is awesome if you're looking for good clean fast rap and a good bass kick Togo with the Andy is the best. He also give a great message.
4
Flame
Well he came to m church an did a private concert in 2016 and he changed the way I look at things
He is just awesome. He flows with the beat and his creativity is incredibly rear. That's watsup for the man himself. "Flame"
He is my favorite and is the one of the only rappers I listen to
This man is blessed! Only Christian rapper that I have heard that every verse he speaks the truth of the gospel. Other artists r good, but they make it bout them, sometimes seems a lil self fulfilling. This guy though is always trying to teach or preach about Jesus. The mix track of All In/ Read em and Weep sums it up. God bless all these artist and please keep evangelizing to these youth. Peace.
5
KB
KB is a beast with Church Clap, Go Off, and Zone Out these songs are great pump up songs.
Lecrea songs has win my heart. God bless you man... Don't give up I tell my self..
I love his music, most of my friends that listen to rap listen to him. Very powerful music!
Kb is by far the best Christian rapper it is amazing on how underrated this guy is
6
Trip Lee
Trip Lee pour his soul into his pieces praising God and it hits me hard. His books are great and his Music is amazing and always feels different than everyone else. Also his voice is so different from everyone I've ever heard.
I love Trip Lee music... Reach Records can't be touched...
Ok Lecraes the best, but in my opinion Trip Lee is just as good.
As for others above trip:
Toby Mac has turned more to pop (have you heard Eye On It? )
Thousand Foot Krutch is mainly rock (not much rap)
Manafest is good (but not better than trip)
& Kj-52? Come on. He has some good stuff but he has to have 24 tracks on a cd to produce one good song (because the rest is junk)
I LOVE TRIP LEE, clearly deserves to be #1... But I have to pay my respects to lecare he's just as good.
7
Canon
If we are judging purely off of musical talent and control, Canon is simply the best rapper on the market right now, secular or Christian. Eminem has his moments, but is simply not the same artist he was in the early 2000s. Jay-Z is quite overrated. Lecrae is a good rapper, but his position at the top of the list is based mainly on his total success and market exposure. He had accomplished much more than Canon with the help of a much more successful record company. However, one listen to Canon's latest projects such as Mad Haven and Loose Canon Volume 2 show a mature and extremely skilled musician.
So fast and he has good lyrics with awesome beats and a good flow
Canon is absolutely the best Christian rapper there is no comparison just listen to his songs, good to go, ten toes deep, loud music, and where is mad haven, also hear him freestyle every one of his lyrics syllables are spoken perfectly and he is like three times faster than Eminem who sucks
Don't ask me how in the world he's so low. I would like him better than any other rapper, secular included, even if I wasn't Christian. It's really hard to get a lot of my non-christian friends to listen to Christian rap, just because the stereotype is that they try really hard to sound good, when they really sound awful. Canon takes this stereotypes and throws it out the window. I get even the most stubborn secular people to listen to him, and every one of them loves him. If you didn't listen to his lyrics, there is no way anyone would suspect him of being Christian
8
Tedashii
Don't no what tedashii is doing down here
Have you heard Tedashii? Trip Lee? Andy Mineo? These Reach guys are as good as they come. They have to be at the top.
Tedashii has amazing music! I am 13 and most if not all my friends love his music. My favorite song is probably Jumped out the Whip
HE IS THE BEST. I hear a lot of people say how good Lecrae is but Tedashii (in my opinion) is better. He just can't be beat... Wait... WHY IS HE DOWN HERE, LISTEN TO SOME OF HIS SONGS HE DESERVES TO BE #1. - letdot52
9
Derek Minor
Young up and coming rapper that really has the good lyrics and smooth flow that I'm looking for in a rapper.
He alright I have heard better Christian rappers than him but he has some good and meaningful songs
Derek Minor's album Empire is amazing. He is definitely better the most out there, whether Christian or secular.
Just listened to one of his tracks and decided to download the entire album! Rocking it now.
10
Bizzle
The most passionate Christian rapper I have heard in my life. His songs are both encouraging the listener to be righteous and Holy, his flow and beat is awesome and he gives GOD all the honor and glory. Bizzle is way too underrated.
I personally feel that Bizzle needs to be much higher on this list, he should be in the top three in my opinion. The dud's lyrics speak for themselves but I will still comment on his flow and ability, homeboy is super-nice! That complemented with some really dope beats and vocal accompaniments really sets Bizzle's music and his message apart from others. Big up to all of the emcees on this list bringing praise to the Lord but my vote goes to Bizzle on this one!

-1-
I have major respect for Bizzle. All of his songs have a true meaning and message behind them. He isn't afraid to be blunt about things. He isn't afraid to stand up for what's right, even though it may not be the most popular opinion. He isn't concerned whether his music will make it in the top 10 or not, he's focused on conveying true God-given lyrics filled with truth and purpose. To add to that, his flow is tight! He should be more popular than he is in my opinion. Bizzle's where it's at. God Over Money, God Over Everything!
Bizzle in my opinion is just as easy talking when reaching the youths getting tainted by negative rap as he is hard on those rappers that need to be beat into submission.
The Contenders
11
Black Knight
Honestly, He works the most creating his own beats and beats for other artists, while still having time to create great lines for himself.
He's got his own unique sound and style
Black Knight and Bible Geek's song, Bibles in the Air. A catchy amazing song. Do not be ashamed of The Bible, hold it up in the air!
It's the black knight! Enough said.
12
Thi'sl
Bizzle's story is among the most impactful stories I have ever heard in my life on a person living in a tough environment, and making it out of it by the grace of God. He has taken the negative things he has experienced, and turned them into beautiful positive things through his music and ministry. His music has great flow and killer beats, but more importantly, it includes biblical truths and testimony of what God can do in anyone's life no matter the circumstances. This'l is more than just a rapper, he is physically going into the hood and streets and sharing his testimony and supplying things for needy people. He's bringing them hope and showing them there is a better way to live. I have much respect for everything he does! He has some great songs, but his rendition of " Greater things " is probably my favorite. - Mikyla
Snap off - look it up if you think he should be this low on the list.
Motivation if you're not into the harder beats that he drops
The only reason he is way down here is because I did NOT like his new album fallen king... But for some reason everyone else did.
Thi'sl should be a top 5. His deep voice really hits hard and his lyrics and past show how deeply he cares for god and his word.
13
TobyMac (DC Talk, Solo)
Number one in my book. Great music with godly lyrics. I own every album and they are some of the best money ever spent on music. His music has great beats and is encouraging. He was in one of the first Christian rap groups that started the movement (DC Talk). He continues to make great music even with the help of his kids.
6th! TobyMac deserves much better than this position in the list! He is spectacular with his works like Ignition, Jesus Freak (with DC Talk), Atmosphere, Gone, The Slam, Love is in the House etc.
I am just going to say that when it comes to rap, I am not a really big fan. But when it comes to TobyMac (solo) I am a BIG fan. I love TobyMac. Eye on it, Tonight ft. John Cooper from Skillet, Get This Party Started, everything. TobyMac knows how to mix music with Christianity.
WOW! Why is the trailblazer for Christian Rap so low? His lyrics are true Christian. He has dominated the charts from the late 80s! He has managed to do it with a band and solo. Mac has also managed to make those who do and don't like rap enjoy his music. He is an owner of a record company. Lecrae and these other guys are great, but haven't dominated the charts like TMac has. I mean really, 30 years of changing with the culture and making great new music.
14
Canton Jones
Oh heck yeah Canton Jones is great he needs to be higher on the list. - SHORTBOYSWAG315
I truly enjoy Canton Jones music. He is one of my favorites
Canton Jones is the best Christian rapper and singer out there. WHY IS HE SO LOW ON THE LIST!?
He really rooted in the word
15
KJ-52
kj 52 is awesome, and probably the best christian rapper out there. he is also good for people who love eminem music, but can't stand the vulgarity.
I love his music. He can be both funny (Fivetweezy), strait forward (Cry No More).
He's great listen to the songs, Right Here, and You're Gonna Make It. He's so motovational. I love him
Best Christian rapper I've ever seen! This guy is the best for meaningful, fun and serious music. All of his albums are awesome! #KJ52
16
Json
Love this guy. He even goes to my church!
In the top five in my humble opinion. He's fluid, scriptural, unique, and exposed as a man. Great skill set and feel for relating to his music and, subsequently, his fans. My favorite.
Very unique and creative
Json is one of the best hip pop rappers
17
Seckond Chaynce
Undeniably one of the most talented well rounded artist that's just now finding his place. Don't rest on him; he's going to explode soon in multiple genres. Who else on this list can you honestly say has this versitility. A lot may try but very few can actually pull it off on raw talent and voice alone.
He's an excellent speed rapper. God Bless.
He should be much higher... I think this list is just based on Fame
Ok, I admit tedashii is my fave, but this guy NEEDS to be higher. Just listen to Spirit Fingers!
18
Hollyn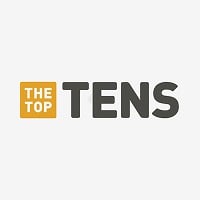 Holly Marie Miller, who goes by the stage name Hollyn, is a mixture of Pop, R&B, and a Singer and Songwriter of Christian music.
Is she Christian? Yes. Is she a great singer? Yes. Is she a rapper though? Not really. - LarkwingFlight
I love hollyn and she is the best!
She is cute and has a awesome voice
Good voice and lyrics
19
Skrip
Yo his song "Off-white" is the best
Skrip is one of the most (versatile), underrated and thought provoking Rapper and Producer alive, not to mention, he can move the crowds, a true gem at his craft. Don't sleep on Skrip. Listen to • Becoming All Things, Underscore 1&2, Show and Tell, Renegades Never Die and others.
20
Capital Kings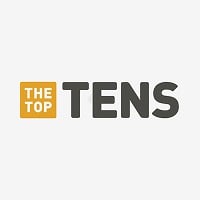 Capital Kings is an American pop, electronic and Christian pop act currently consisting of producer and rapper Cole Walowac.
I really enjoy Capital Kings! They're less of a rap group, and more hip hop/pop, similar to Group One Crew's style. Definitely one of favorite up and coming groups. Excited to see new works from them.
Again, I have nothing against these guys, but they deserve to be on a different list, because they aren't really rap.
Saw them at Winter Jam 2013 and loved them instantly.
Just love this group, their music is fresh and suitable for all ages
21 Datin
22
Bryann Trejo
He is the best rapper out there because its not to fast or to slow and the script is in there completely
Bryann T speaks truth every time he is on the mic, and his preaching and ministry is all fire and spot on.
I'm shocked that kingdom music isn't on this list. Bryann trejo and Keith Wallace bring another level of real.
He needs to be slide up to first place.
23
Aaron Cole
Amazing
How is he not too five? Heck, he ain't even on the list lol. He has amazing flow and great lyricism. And he has a good singing voice. Most underrated rapper of 2017 - dbonthetrack
24
Da' T.R.U.T.H.
Speaks the truth just as his name...
Jesus is for everybody!
Umm hello? I can't believe he's not on the list yet- "i can't believe", "Jesus is for everybody"?
His lyrics are pure truth. He has a special flow yet is straight forward. I love Death Of Silence and Hunger Games.
25
Social Club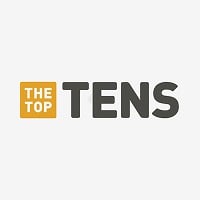 Social Club Misfits, known as Social Club from 2012 until 2016, is a Christian hip hop duo from Miami, Florida made up of rappers FERN and Marty Mar.
Obviously this site needs some updating or more traffic or something because Social Club should be in the top 10 FOR SURE. Their " Misfit " movement has had a huge impact on my life and greatly influenced this generation to stand out, be different, and stand up for Christ. Their music has tight beats and great flow. I listen to to them all the time. Marty and Fern have both been redeemed through hard situations and rough lifestyles. God is using them through their music beautifully. As they say in their song " The one with my friends ", " No placements, won't make in top 5 " meaning they don't care if their music tops the charts or not, they want to make an impact and convey true messages. Not just some watered- down beat-around-the-bush kind of lyrics. Much respect for these guys! - Mikyla
Social Club Misfits definitely should be higher on the list than this, in my opinion, they are one of the best!
Totally agree. His two songs Monte Carlo and Internal Review state my case.
Misfits 2 is a total banger
26
S.O.
Best most underrated Rapper in the game! Listen to the album "So it continues" EVERY SONG IS AMAZING
This guy is the best Christian lyricist guys, I mean really, listen to my life, or back to school.
This guy's humility exposes my pride. Bump to His Trilogy, it will be a journey of your life.
One of the best gospel rappers I have heard to date! Totally underrated! Should make top 10!
27
Manafest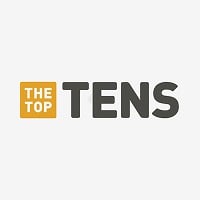 Christopher Scott Greenwood, better known by his stage name Manafest, is a Canadian Christian rapper and rock artist from Pickering, Ontario.
An excellent blend of intense rock with amazing rap. His newest album is more rock, while his older ones are more rap. This music is so awesome, and the guy is Christian too!
Love Manafest. Lecrae is obviously the best, but I'm voting him up because he deserves to be top 5 because he is a legend to rap-rock in my eyes
This guy is the best rapper I've ever heard and he raps for God. He changes styles all the time. He is also killer live. - virtuosoinchrist
I think we all know who is the best manafest are you guys hearing me his new singles off the moment are wicked
28
Propaganda
Probably the best lyricist on this list. The concepts of his songs are original and thought-provoking and his words are often very poetic. He's the type of artist who deserves a wider audience, but is too challenging to appeal to a mass audience. It's unfortunate, but I'm glad someone is making music like this.
He's a good fast rapper that's real and he's a good man of god
Very rooted in the word and outspoken. Overall a great rapper
Great rapper, his lyrics are very thought provoking
29
Mike Real
This guy has to be the best out there hands down! Lyrically he is a beast. I'm surprised he's not higher up!
I think these guys are dope
Amazing
30
Swoope
One of the best lyricist out there his songs are so meaningful
Swoope is a top 10 rapper; Christian or any other.
He is great and hall of fame is my favorite
Great flow. Reminds me of Kanye in the song "Imagine" by his group W.L.A.K.
31
Eshon Burgundy
I'd like to hear more CCHP artists like Eshon. I'm surprised he isn't higher on this list. His style is a bit smoother than other rappers on this list, which I like. Some of his tracks have a jazz influence. His music has high finesse and perhaps a bit lower adrenaline than other artists. His music is for reflective types like me who like to sit and meditate on music.
32
JGivens
He does not sound nothing like M this boy is a beast when your a white cat and can rap like M ever one says you're the best cats from the hood been rapping just as hard hook J givens up with dre and he will kill em
JGivens seriously belongs at the top of this list. He is one of the most creative lyricists I've heard, and the beats are on the same level. Fly Exam is art.
Metaphorical beast. Simple
Flow is easily one of the best.
33
Shai Linne
Shai Linne has just got his music and Theology sorted. Thanks for Biblical based music! Who new you could have expository bible teaching in a Song! Whoop!
"If you come to Jesus for money then he's not your God, MONEY IS!
As far as Christian artists go Shai is the GOAT. I would put him up there lyrically with any rapper ever, not just Christians. Reminds me of Blackstar (Talib Kweli/Mos Def) but with a great message. Strong theological message!
This dude is on point with his theology! Every song is so biblical, he's one of my favorites!
34
Puntin
He is the best doing it plan and simple wonderful man of God
One of the most talented, genuine and consistent artists I know. Grinds hard and he wants to see others be great. A true leader! Plus he cold on the mic and the production!
Everything Puntin puts out is fire! Can't wait for Bananas 4
Love his style! One of the best I've heard so far! Top 10!
35
Fluent Sound
Gotta check these guys out. Heard them through sound cloud and they are amazing!

Soundcloud.com/fluentsound
Good Christian rapper out of Minnesota, these guys got bomb flow and can really deliver the message.
They will dominate the Christian hip hop world. Maybe even the real hip hop world.
Bomb group! Send out a really good vibe! I think they have a chance to make it far and make a difference!
36
5ive
5ive shares the true gospel and even if there is 10 people in the audience or thousand he will go hard on his music because he speaks from the heart and he wants to save souls! Its not about the performance to him he is truly praising GOD every time he gets on that stage!
Wow! 5ive is unashamed of the gospel! My favorite rapper ever! Thanks for sharing Jesus! And he's a pretty awesome husband as well! -5ive's wife
Love this, my boy Craig goes hard in addition too walk the walk off stage as well! Looking forward to seeing what's in store for him! Blessings! Step
The best I ever heard
37
Ambassador
WHAT?! 155?! The Ambassador should be number 1 for the simple fact his music is solely about Christ in nearly all his songs. Lecrae and all the others are more about themselves and looking good.
Really Really common this is a joke he should be higher
Definitely should be in the top 5. Who ever made this list isn't a real Hip-hop head.
He, with the rest of Cross Movement, should be in the top 10.
38
Grits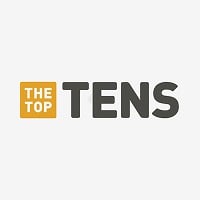 Grits, is a Christian hip hop group from Nashville, Tennessee. Their name is an acronym, which stands for "Grammatical Revolution In The Spirit." GRITS is made up of Stacey "Coffee" Jones and Teron "Bonafide" Carter, both of whom were DC Talk dancers.
OOH AHH is amazing last years bball pump up song.
Because is more modern and more good for this planet is more atractive for conversions.
Great flow
Greatest christan artidt group of all time!
39
John Givez
This guy is all kinds of good. From his flow to his vocals. Without a doubt the Andre 3000/Kendrick Lamar of Christian Hip-hop. His album IV Seasons has no whack song. Check him out on YouTube. Should be in the top 10
84? Saw him in concert... personally I think he's the best. I'm just sitting here thinkin he's got to be in the top 5 at least
I don't see why he is not in the top ten category, because he is just the best, lecrae is a legend but Givez is the best listen to IV Seasons different style altogether, not a single whack song. He is one of the few in the industry right now featuring on every project, that should tell you a lot about his skill and how important it is to CHH. he is the future. - JosephJRchomba
Hands down the best artist on kings dream
40
Beautiful Eulogy
Wonderful poets, and rappers, and have one of the most unique sounds in Christian Hip-Hop
These dudes are so creative with their music, it's awesome! In my opinion they should definitely be ranked higher than 23
This is a great group. Braille, Odd Thomas & the other guy are awesome together. My favorite song is Anchors. God Bless.
Beautiful Eulogy are just awesome, they deserve to be in the top 5
41
B. Reith
THIS GUY IS AWESOME! So much soul. Love his song made for more
42
Seven
His song "more than life is great" he should at least be top 10. He is my personal 3rd favorite
Sevin and no malice should be 1 and 2 on this list. But because of their pasts the people that made this list wont give them their due. That's y these list r garbage.
Y'all tripping this must be based off sales or something SEVIN should be either 1 or 2 at the least. Y'all not listening to content. 46 that's straight up disrespectful! Dspiced.
I just want to say 7 belongs in the top 5 he's an awesome rapper his words truly penetrate the heart I get where he's coming from his music's not for everyone just for those that can relate to his story but he's definitely number two to me
43
Holy Ghost Ridaz
It's all about Jesus Christ when it comes to "Holy Ghost Ridaz" He is so passionate about spreading the Gospel. - FaithCadena
Holy Ghost Ridaz 4 Life. Down to earth, Holy filled, demon chasing, people of god. Love the song lean low
This guys are on fire for The Lord and stop at nothing to go out and preach the gospel of Jesus Christ through their music.
Tight lyrics and ministers about real life events that happened with their lives. Saved in a powerful way, blessings.
44
PRo
Pro (Derek Minor) is great with lyrics and beats should be 6 or 7
He should be much higher 2 or 3 but so should TRUTH
Um...Pro IS Derek Minor, sitting at #8 right now
Honestly he is overrated
45
P.O.D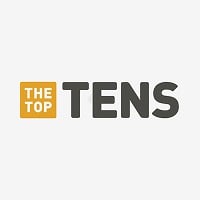 Payable on Death is an American Christian metal band formed in 1992. The band's line-up consists of vocalist Sonny Sandoval, drummer Wuv Bernardo, guitarist Marcos Curiel, and bassist Traa Daniels.
I like these guys. The lyrics are amazing and meaningful and the love they have for the Lord is shown clearly in their video clips. Awesome band.
I recently bought their most work. Its awesome I've worn a grove in it and its about Jesus!
These guys are not really rap, more of hard rock, metal core.
46
Viktory
Well all of these are great. Putting them against each other in their skill is very difficult. Viktory is the man and deserves some recognition.
Fast flows and gospel message together is unbeatable. has great talent
Viktory is at least at the top 5 want a overrated list
47
Dee-1
Dee-1 is 34 on Ranker. But Ranker allows down votes which is hatin'. No ones opinion can make music bad or good so keep it real, this dude should be higher up the Top Tens scale.
Most people know this guy just from his verse on Derek Minor's Dear Mr. Christian, but not only has Dee-1 been in the game since 2004, he has over 10 projects, so you can't really complain about this guy not having much stuff out.
Saw him live. Really hype with a good message and knows the game of people who struggled.
Not sure why he is this far down the list he should be in the top 15 at least in my opinion
48
T-Bone
T Bone is from the street! T Bone grew up a thug! Listen to his lyrics, he IS HARD CORE! He is hard core for Jesus! But his Lyrics are hard core. From his lyrics, it seems he even walked with 2 Pac at one time! T-Bone is tied at number 1 in my book, with DC Talk! But T Bone lyrics tell it for real how hard it is growing up in the hood, and how Jesus still brought him salvation!
Should at least be in the top ten! T bone goes in!
I just really enjoy T-bones music the most
I love his music. He came to Alaska once and I was the only one in the crowd not jumping around to his music. He kept looking at me while he was performing like "why aren't you filled with the Spirit?! " I was, I'm just very reserved in everything I do.
49
Sho Baraka
It's really a tie between Lecrae and Sho Baracka but Lecrae is already number 1
Great rapper, has rapped with lecrae, trip lee, and all those guys. He especially though seems to rap to promote causes.
What is this dude doing at 126. He is surely in the top 25 if not in the top 10 best rappers.
What is he doing down here? A long time veteran of the Christian rap gang
50
Var-G
Var-G speaks wisdom and knowledge in his music its not just about his beats its about life experience and mostly about God. He is a very gifted person and passionate when it comes down to family and all kids, he want the best for them. I can go on but there's not enough time or space. I love his music its brings life to people.
Var G is a very inspirational person, I just love his music and his talent. I wish that God continue to bless him thru it all. He is always sending a message of what a person need to keep piece in his or her on life amen.
Never really listened to Christian rap until I heard Var-G music and now I'm all ears. God Is Great. A devoted God fearing family man who's full of inspiration
This artist is an artist that only cares about God getting the glory and it shows through his music with clarity and quality... By far Var-G is gifted from God...
PSearch List