Top 10 Best Cities in Mindanao
The Top Ten
1
Davao City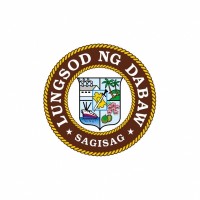 There is no doubt that Davao City is the most progressive, most modern and highly urbanized metropolis in Mindanao. Unlike other major cities and despite progress, Davao remains to be generally safe for tourists local and foreigners alike. International brands flock the City and has been blessed with many firsts in Mindanao and even outside the Capital. High rise hotels, condominiums and office spaces abound in this city. Davao's soaring progress cannot be compared to other cities in Mindanao. Hence, touted as the De Facto Capital major Philippine corporations and banks established there headquarters in Davao.
Food Basket, Fruit basket, Vegetable basket. Safe living. Quality schools, abundant water, fertile soil, melting pot, minimal earth quake, no typhoon, controlled pollution, no fire crackers, safest place, multi lingual, Rivers, Black and white sand, Home of Phil Eagle, Home of Waling waling, Home of durian, Home of mangosteen, home of pomelos, Home of Marang, ONly 911, Best and safest night market, Home for delicious Tuna, Highest educated population, calmest seashore, big malls, tall bldgs, well lighted, best hospitals, multi ethnicity, freedom of religion, quality food. Everything is in Davao you need to live with contentment.
Very deserving no. 1 spot for Davao City. However, for me based on my personal experience when I visited these Mindanao cities, I would rank them based on livability, cleanliness, peace and order, food and the people, Davao is numero Uno followed closely by Cagayan de Oro, 3rd is General Santos City 4th would be Malaybalay and then 5th is Surigao City. Rounding up my top ten favorites will be Iligan City, Zamboanga City, Tagum City, Dipolog City and Pagadian. Next time I would love to visit Koronadal, Ozamis, Tacurong, Valencia, Kidapawan and Bislig and lets see if my ranking will be changed.
I am an Australian married to a girl from Davao for 25yrs and have watched Davao grow from 2small shopping malls to what it is today a vibrant city many shopping centres a clean and safe city to be in day or night. Placed 4 in the safest cities in the world is something to be proud of (Australia does not have one city in the top 25? Australia could do with some lessons from Davao) We agree very strongly with every thing the Mayor does because he does it for Davao and the tourists to this beautiful city
2
Cagayan De Oro City
Eight months after the typhoon sendong devastations, this city has picked up the pieces, stood up proud and has moved 2 steps forward. The resilience of the city has been manifested by the economic progress that it is currently experiencing. Investors are on a rush in putting up businesses in the area.
The best city in Mindanao that I've been. There, you can see the good diversity of different people living together harmoniously. The city is well-organized, greatly planned and the people were indeed, friendly... Truly the City of Golden Friendship that is beyond compare.
Cagayan de Oro is the best city. The most progressive city in the Philippines. It is the heart (Center) of Mindanao. Soon to be the Center of commercialization in Visayas and Mindanao. It has its international Seaport and International Airport... Congrats CDO!
- Has the best education system in Mindanao.
- Has pioneered the country for the past 50 years in healthcare services stating the fact that the city has established its own city hospital despite the non-autonomy in the country at that time.
- Has the best and most recognized Judiciary Division in the entire Mindanao.
- 700,000+ population as of 2013.
3
Zamboanga City
Aside from being one of the centers of trade in Mindanao, Zamboanga City has major seaweed, rubber, and sardine industries.

Eighty percent (80%) of the total sardine output nationwide comes from Zamboanga City.

It will also be one of the trading hubs, once ASEAN integration fully kicks off in 2015.

"Around P50 billion of money in circulation in Zamboanga stopped because of this incident." Employers Confederation of the Philippines president Ed Lacson said.
Zamboanga City can provide a decent living with its boastful economy. Land of many opportunities. A wealthy city that it got its eyes to elements to take over the city. Besides every struggle it undergoes, it always emerges on top. Zamboanga City is one and can never be divided.
Zamboanga is the ASIA'S LATIN CITY in the Philippines...There's so many Beaches and Resorts that is beautiful and the Pink Sand Island here in Zamboanga is the Sta. Cruz island which the corals makes the Sand Pink!
Zamboanga is one of the finest exporter of sardines in the Philippines and in some part of the world, economy is good.. Prices for foods, fish are less compare to other cities, people who are living here are friendly and hospitable,
4
General Santos City
Very young city nowadays, too much possibilities in developing gensan, too much potentials, resources, cheaper cost of living, cheaper price in foods, etc... Most livable and highly urbanized city, one of the fastest growing cities in Mindanao, a business friendly city, and gensan is the logistical, commercial, retail and financial hub of southern mindanao... Tuna capital in the Philippines, soon to be in the whole world.
A small and simple city, but one of the sources of the most powerful and influential people in the country, not only in the country, but also in the entire universe. General Santos City was also dubbed as "Home of the Champions". The city is also powered with gigantic and famous malls such as SM mall of Gensan, KCC mall of Gensan, Veranza mall, Robinsons Mall, and fitmart. Jam-packed with Two Top Universities which provide quality education such as Notre Dame of Dadiangas University and Mindanao State University.
Gensan is very clean, very progressive, a true booming city. A place for chilling and shopping with their giant and elegant malls. One of the treasure cities in the Philippines. Lots of opportunities and investments sprouting like mushrooms in this tiger city of the south. Truly #MagandangGensan
Yes indeed! A must visit city not only in Mindanao but in Philippines. Envision to stand out in international arena both in business and entertainment. Go Tuna Capital City of the Philippines!
5
Iligan City
Iligan, is unique since among all the cities in Mindanao, it is the only city that has its own Electric power source( Hydro Electric Power Source) Blessed with water, and cheap electricity, Other cities envied ILIGAN's natural wealth since knowing the facts, investor would choose/cling on to less electricity and water expense.. Making bad comments about the city's safety and stability...ILIGAN, the pride of MINDANAO...
Great city. Truly the best. But sometimes, when you go to the malls especially in the groceries, it's just too crowdy. It'll take you too long to get you into the cashier. They should put up more malls and groceries store in Iligan.
Iligan City is a great city. Many people and politicians from other cities tried to pull down and deprive the big investors thru their tsimis that the PEACE and ORDER is unstable, but if you will stay in Iligan, you'll testify that the people in Iligan City lives and works harmoniously. Iligan City is still the industrial city of the Southern Philippines and it is a city of waterfalls.

Hence, I will invite the big investors to explore the City of Iligan. Invest and Experience the PEACEFUL and BOOMING ILIGAN CITY.
Yes, the amazing thing of Iligan City, it has no airport, not a regional center, not a capital in the province, less government Regional offices but it looks great city... Too big for a city which is not a capital and Regional center and even not a gateway to Mindanao because of peace and order situation.
6
Butuan City
There is no doubt that Davao City is the most progressive, most modern and highly urbanized metropolis in Mindanao. Unlike other major cities and despite progress, Davao remains to be generally safe for tourists local and foreigners alike. International brands flock the City and has been blessed with many firsts in Mindanao and even outside the Capital. High rise hotels, condominiums and office spaces abound in this city. Davao's soaring progress cannot be compared to other cities in Mindanao. Hence, touted as the De Facto Capital major Philippine corporations and banks established there headquarters in Davao.
I'm from Butuan. Therefore, anything I would say about the city is surely true. It's improving now and growing into a semi-bustling urbanized city with the advent of new investors coming in to venture businesses such as malls, small and medium manufacturing plants, banking, financing and the like. The streets are busy during rush hours because of the great number of vehicles passing back and forth and the walking populace in sidewalks. It's expanding from north to south and west to east.
I would honestly say that Butuan is a fast growing economy in Mindanao thereby pushing it into a semi-bustling city in the near future. The rapid development and the rising of infrastructure projects elsewhere make a good symbol of progression. International and local investors poured in millions of pesos to the city. So, no reason why this former small town in the 1940s will not grow.
Visit tagum city the home of festival, the city of parks, the widest highway in mindanao surrounded with palm trees, the banana beach the only beach in the world inside the banana plantation. The music capital in the Philippines, the most beautiful public cemetery in the Philippines, the city of paving blocks, the durian capital in the Philippines. The city of river cruise.
7
Cotabato City
This city continuous to rise in midst of this political and petty crimes. As the new government of ARMM to Bangsamoro established, Cotabato City will be the capital city of so-called independent super region. Now, more and more foreign and local investors are coming and expanding in nearby towns such as Power Plants, Agriculture and Aquaculture. This means that as the capital city, there will be development in infrastructure and business. Very soon this place will have its own government, own land and own resources. Numbers of foreign donors are coming to help and build again this region. Why? Because there is something in this place that is rich of culture and specially natural resources. In future time, a new government shall rise in mindanao and stand up against discrimination.
I believe in God who created the heavens and the earth will blessed the Cotabato City even people judges it. If the people will continue to unite in love and respect in every culture and Muslims and Christians work together hand and hand there will be UNITY. Because in unity there is power. God bless Cotabato City.
Cotabato a city of rivers and creeks has a high potential in improving it's economy.. the unity between christian and Muslims are shown base on the respect of people on each other's belief and culture. The city also awarded as the most safest city in southern Mindanao for it's 46% decreasing number of crimes happened in the city.
For me, COtabato City is still great. it is the mother of all Cotabato Empire. Rich of Culture, rich of faith, rich of peace. Why? Only city in the Philippines where Christians and Muslim do not discriminate each other. Islams are enrolling their kids in catholic schools and catholic schools are teaching Islamic studies. what this means? It means there is really unity.
8
Tagum City
Watch out for the ongoing botanical park in Tagum City. The city government is planting different kinds of trees from South America, India, Malaysia, Indonesia, Vietnam, Brunei, South Africa, Thailand, and other tropical countries. They will also install a hanging bridge, zipline, and cable car. Additionally, there is a children's playground. This will be another tourist spot in Tagum City, making it the only city in the Philippines to have such a tourist attraction. Our bird park is also currently under construction, which will be another attraction for tourists and will resemble the small-scale Singapore Bird Park.
For me tagum now is one of the very progressive city in mindanao beacause of the handle of the mayor rey uy. One of the very attractive now in tagum is the new world class city hall its look like an spaceship very modern city hall. And I cannot compare the highway of tagum in other cities in the philippines because of the beautiful palm tress around the city and tagum looks like dubai. Tagum now is the durian capital in the philippnes. They have durian festival now. Tagum city also is a misic capital in the south. Also TAGUM now is a city of international events.
Visit tagum city the home of festival, the city of parks, the widest highway in mindanao sorounded with palm trees, the banana beach the only beach in the world inside the banana plantation. The music capital in the philippines, the most beautiful public cemetery in the philippines, the city of paving blocks, the durian capital in the philippines. The city of river cruise.
The most competitive component cities in Mindanao!, no doubt in few years from now Tagum will be one of the most known cities in the Philippines which is very much evident with all the infrastructures and all the projects for the future welfare of the city.
9
Pagadian City
Straddling the bottleneck of zamboanga del sur by the moro gulf, the city of pagadian strategically links the zamboanga peninsula with the rest of the massive island. nicknamed the Little Hong Kong of the south.
The iconic symbol of Pagadian is its uniquely designed tricycle built to adopt to the city's hilly terrain. It is the only place in the Philippines with a public transport inclined at about 25-40° angle.
The Regional Center of Zamboanga Peninsula, it's the newest economic hub of ZamboPen. Stands in the Top 10 richest city of mindanao.
Pagadian City is a progressive city in MindanaoAll building are new..
10
Malaybalay City
It has probably one of the largest and prettiest parks of the Philippines, morning fogs, treks to different mountains, horse riding, mall, loads of restaurants, coffee shops and even a cozy resort that produces insect eating plants. The whole city is air-conditioned thanks to an average 650m elevation, much cooler than other cities in Mindanao.
The weather of this city is so pleasant, preferred by Caucasians. Amenities are available and friendly locals. The city has been experiencing retail, agriculture, agro-industrial and service sector expansion.
The City of Malaybalay is a first class component city and the capital and administrative center of the province of Bukidnon. It is also the venue of the Kaamulan Festival, held annually from mid-February to March.
Malaybalay is known as "South Summer Capital of the Philippines. It has the population of about 155, 000, 70% are Christians and 20% are Muslims
The Contenders
11
Valencia City
Undebatable, Valencia City to be called Golden Harvest because it offer good living for the people who seek for it. This city is rich in wonderful natural resources that will persuade the tourists.

If Iligan City is the city of falls then Valencia City is the CITY OF CAVES.
The City is now aggressive in terms in economy; the city will be the home of the first Mc Donalds in the province, many banks are now opening their branches and according to Manny Villar (owner of the Camella Homes) the city was sited as one of their choice to expand their service. In this sense the city will be able to attract more investors locally but maybe also internationally.
This City in Bukidnon is now showing it's possibility to be an urbanized one because of it's under construction Robinson's and Gaisano mall of Valencia.
Got a scoop. Based on my source, SM had already bought the Manangkila-Pepito property in Valencia City. The area is about 23 hectares (230k sq meters) and is situated near the Annex Bus Terminal. The area is next to the Seaoil Gas Station.
12
El Salvador City
The city of our saviour
13
Koronadal City
Seriously, it's the best small city in Mindanao. The city holds a promising economy and people. Very competitive and peaceful. It's Region 12's regional center and from then on, a lot of notable establishments such as UP, Philippine Science High School, and regional offices have been constructed. Other than this, Koronadal also hosted a lot of national and international events, one of them is the recently celebrated CIOFF dubbed as Pyesta Kolondatal which was attended by 7 countries. The city continues to soar higher as it's economy rises. Plans of construction of large malls and other vital offices are commenced. These and a lot of other things that made it worthy of being called Crown City of The South. Kanami Koronadal!
The regional center of soccsksargen. Home of university of the philippines school of health and sciences in mindanao, home of philippine science high school and philippine science and halal laboratory center in the country. A bustling city in the south. A big city of dreams!
This city is experiencing now a rapid development, from infrastructure to businesses. Koronadal is the Top 6 most competitive city in the Philippines rated last 2013.
Its one of the safest city in the Philippines no one will grab anything from you around the city... and you can find one of the worlds best talent in koronadal...
14
Dipolog City
Dipolog City is the gateway to Western Mindanao, fast growing city and an easy access to major cities such as Manila and Cebu, with a busy port and daily flight to the national capital. Offers wonderful nightlife especially in the famous Dipolog City Boulevard. Another thing, the city is clean and peaceful. I suggest everyone to visit the city.
Gateway to the Visayas very near to Dumaguete City, Abundant Marine Life, Peaceful, Business Friendly, One of the competitive cities in the Philippines, Bottled Sardines Capital, Dipolog Airport, 2 seaports Pulauan and Galas, Capital of Zamboanga del Norte, Historical Places, Sports City, Affordable Food, Abundant Fruits, Major Exporter of Coconut Oil, Tourism in the nearby Dakak, Greeneries everywhere, Cost of living is cheap.
Having been to so many places in Mindanao and Visayas, Dipolog has been the best I've ever been. It has something that you'd always look forward to.. Maybe because of the people and the cleanliness of the city.. For me, it's the best city in Mindanao!
Dipolog city is a orchid city and better known as battled sardines capital in the Philippines. You can also find here a 3,003 steps of linabo peak offers a panoramic view of the twin cities of the dipolog and dapitan it is also the venue for the annual "katkat sakripisyo" of catholic devotees who perform their penitential rites during the lenten season.

So come and visit dipolog city!
15
Kidapawan City
Kidapawan City is the capital city of North Cotabato. Dubbed as the City of Fruits and Highland Spring. The host of energy source called Geothermal Power operated by Energy Development Corporation (EDC). Kidapawan City is the gateway to th country's highest peak, the Majestic Mt. Apo. Come visit Kidapawan and enjoy the gift of nature that the Supreme Being poured into this place.
Granted as number 16 as the most competitive component city in the Philippines out from the 50 cities surveyed and evaluated in the year 2013..
Kidapawan is the best city in mindanao for me because of its weather, water, people and the Majestic Mt. Apo.
Kidapawan city is swiftly developing from its infrastructures:buildings, schools, hospitals, highways, etc.
16
Surigao
I hope the city will be as aggressive as other cities in Mindanao. Though it has become a culture of our politicians to block the entry of investors, the city is host to a community mall (Gaisano Capital) and some national fastfood chains. As the saying goes, better late than never. Surigaonon is still happy finally we have a working community mall. I hope and pray that we can elect a young and fresh politician with creative ideas so that our city will not lagged behind newly created cities. Surigao City has so much to offer and a lot of potential and I hope this potential will be fully utilized and the people of Surigao will benefit from it.
Known as the City of Island Adventure. Surigao City is a Jewel in northeastern Mindanao. With its beautiful islands and beaches, visitors would surely fall in love with this small yet vibrant city. Surigaonons are known for being hospitable and friendly people. Not only that, the people proudly speaks their own language called Surigaonon. It is with great honor and pride that the people of this city and province was able to preserve its own language through centuries despite migration from neighboring provinces that speaks Cebuano. Surigao City is also very peaceful and is among the cleanest and greenest cities of the Philippines. The best time to visit this beautiful city is during summer and in the months of August to October. Rainy season is from November to February. Visit Surigao City and experience the culture of the surigaonon people.
I read a lot of good blogs about Siargao and Surigao City being a major tourist destination. I was wondering why there is no direct flights from Manila to Surigao City and Siargao? Is it about politics? Shame on the their politicians specially the congressmen. They as representatives of the people of Surigao should asked the national agencies responsible for the upgrading of airports or filed a bill seeking for the upgrading or development of the airports of Surigao and Siargao being a prime tourist destinations of Caraga. For tourist, they want to go directly to the tourist spot and not pass to some other places that has no interest to them. It's purely an inconvenience on their part.
Been away from Surigao City for 20 years. Back in 1995, the commercial district is contained in only 1 major street which is Rizal St., now to my astonishment, the commercial district is now divided into two district, first is the downtown area and now rising and developing as an uptown area is Brgy. Luna where Gaisano Mall and St. Paul University is situated. I'm very happy that despite progress and development, the city was able to maintain its orderliness and clean environment. What a city...Huge improvement.. Keep it up
17
Polomolok City
A sub-urban city... The richest municipality of Mindanao and also home of dole Philippines... Pineapple capital of the Philippines
Ehem... cagayan de oro is the pineapple capital of the Philippines...
A soon to be City.
18
Digos City
A place where you can say it is a home...
A place within a city which is simple, nature lover, peaceful...
A place where you can say a passage from neighboring cities...
A place where you will love to stay...
Digos city will be the newest One stop Shop because of the Huge malls coming and u/c including big investments like exporting zone and solar power plant.
Nice place to live, almost zero crime.
Accessible to the other cities.
19
Bayugan City
Known as the City of Hundred Islands. Great place for island hopping. For inquiries, you may visit their municipal tourism officer for the tour of their beautiful islands and white sand beaches. I hope there's no shark though. Book your tickets now and fly directly to Bayugan City airport.
Bayugan City in agusan del is a great place to live there, the bilihin is mura, wide road, and now bayugan is competing fast highly developed city nowadays. A a great city to invest.
The true and authentic place of the Agusan Golden Tara. This City should promote its ancient history.
San Francisco City is better.
20
Panabo City
Visit Panabo city the home of festival, the city of parks, the widest highway in mindanao sorounded with trees, the walk trought beach the only beach in the world inside the banana plantation. The music capital in the philippines, the most beautiful public cemetery in the philippines, the city of paving blocks, the banana capital in the philippines. The city of river cruise.

You can never find any cities in Mindanao better than this one.. Peacefull, cheap foods, peoples attitude are excellent, no crimes, weather is excellent year through, Sunday organic market is the best day of the week since all organicly farmed foods and all seafoods flock into one street as place for trading. Nothing can beat the panabo city cleanliness as it was and is always the winner for the cleanest City hall in the entire Philippines and the cleanest and greenest city..

Vote and Live in this city this is a good city and advance Meaning

Good and frenny city
It's a growing city. Still a lot of room for progress. Investments and economical dawning. I was born in Panabo it undergoed its rise from a province to a city. It has its riches just need to be developed.
Panabo City Not just rely on its Industrial Economic also on its agricultural aspects.
I'm a canadian man, 64 years old and I want retirement at Panabo city..
21
Tandag City
Tandag is somehow the only city in mindanao that has a modern type design of boulevard, which enlightens the seashore of the whole city with its captivating shining lights which came from a expensive solar lightnings that are situated by the bay, thus with its peculiarity, it becomes a spot for the tourists to visit the city.. it is the only city which connected to the 2 islands namely Linungao Is... urbanization and tourism are also quite growing..
Absolutely tandag city should be one of the top cities here in mindanao, in just a couple of years, after municipality into CITY.. Lots of good things happens in the city, more investors coming in the city, because it has a huge potential when it comes to business and also in tourism industry.. And I can say it that tandag city is a quite, safety and good place to live and to love..
Tandag City is now growing fast. With banks sprouting and local inevestments. Also 3 malls are coming this year. The Gaisano Capital, Gaisano grand and Prince mall.
Tandag city is one of the most beautiful place in mindanao.
22
Marawi City
I hope the Philippine government will develop this city into a tourist destination of ARMM like what it did to Baguio City for the Cordillera Region. This City has a lot of potential, with its rich cultural heritage and cool weather. I just hope that the peace and order of this city will improve and be open to outside investors. Cleanliness of the city is also a must.
Marawi City is very nice area because of cool climate and the Marawi City is one of the Summer Capital of the South and also popular because of we found in this City the 15 Lake in the World which is the Lake Lanao. And this Lake is known as where the entire Mindanao gives and Electric Power from Lanao del Norte.
I like this city for the climate and respectful women's...!
Because no shopping mall at this city.
23
San Francisco City, Agusan del Sur
San Francisco, Agusan del Sur is not a city, but we're have Mc Donald's, two Jollibee, Gaisano Grand mall, Gaisano Capital and Davao Central Warehouse Club.
24
Samal City
Born to be Island Garden City of Samal

This clusters of islands is presently known as the Island Garden City of Samal or IGaCoS after being declared as city in January 30, 1998.
The island offers world class choices of unspoiled beaches and niches which are ideal refuge to escape the hectic and fast paced urban life.
Its year round fiestas and celebrations provide entertainment to the visiting tourist.
Its terrain and unspoiled marine life are magnets to avid mountain bikers and divers.
Lined with coconuts, white sand and cozy cottages, its resorts offer the best venue to view crimson splays of sunset in the horizon.
Unspoiled underground caverns can be best explored by foot store myriad surprises for spelunkers to enjoy.
Vast rugged terrain waits for the bikers to conquer.
Each island visit promises a lot of places to explore...
SAMAL is a nice place many beautiful beaches and more of improvement,
25 Ozamiz City
PSearch List