Top Ten Best Cities In Washington
If you are planning on moving to Washington state, these are the cities for you.

The Top Ten

1 Seattle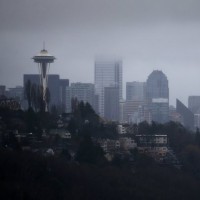 Seattle is a seaport city on the west coast of the United States. It is the seat of King County, Washington.
I went there in December 2018 and November 2019, and I loved it. The skies and weather were beautiful at that time of the year, plus it gets dark early, which I love.
A very popular city. It has many coffee shops, friendly people, stores, and even great weather. There is even a baseball stadium (Safeco Field) and a football/soccer stadium (CenturyLink Field. )
Seattle is so pretty in the spring!
2
Issaquah
Issaquah is one of the most beautiful cities in Washington and maybe even the Northwest. The people there are nice, there are great stores and restaurants, and it's a great city for hiking.
3
Bellevue
It sounds like a great place to visit and maybe even live. There are friendly people, tons of stores, lots of parks, and great restaurants. The hotels there sound pretty good as well.
4
Bellingham
I was looking up Bellingham and it looks very nice and has many stores. There are a lot of amenities and restaurants that are very popular there. The hotels sound nice as well.
5
Spokane
Spokane is a friendly city and its beauty is highlighted by the beautiful Spokane river which flows through its center. The Riverfront Park is a delightful place in which to walk and to enjoy its numerous community activities, its waterfalls, and its historic Carousel. The city also has many fine restaurants and stores.
The second largest city in Washington. There are great places to shop in Spokane and has great restaurants. The only bad thing about Spokane is the crime, but don't worry about that, its still a great place to live and visit.
6
Vancouver
Right near Portland is this city. It is not as rainy as Seattle and can be warm. Situated on the Columbia river you some times spot migrating salmon here and even rattlesnakes. If you want to see the ocean, it is not even a far drive and unlike Seattle, it will be open ocean (not like puget sound).
No not Vancouver, British Columbia, this is the Vancouver that is part of the Portland Metro Area. Vancouver, WA is a very nice city with beautiful parks and restaurants.
7
Kirkland
Nothing wrong with Kirkland.
8
Olympia
The capital of Washington. It looks very beautiful, and has great restaurants. It's located at the southern tip of the Puget Sound. It also has lots of parks.
9
Redmond
Redmond is home to both Microsoft and Nintendo of America, making the city a great place to live. There are also great amenities and lots of parks.
I was born here :P
10
Sammamish
A really beautiful city
The Contenders
11
Renton
Great businesses there, along with lots of stores, parks, nice hotels, and restaurants.
12 Camas
13 Shoreline
14 Soap Lake
15
Everett
It sounds like a very good place to live. Lots of restaurants there, a ton of coffee shops, beautiful places to walk, and very nice stores.
16 Mill Creek
17
Auburn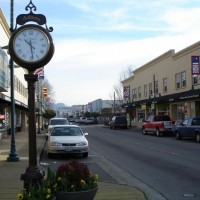 18 Mukilteo
19 Bothell
20
Kennewick
The largest of the Tri-Cities of Washington. Kennewick has a ton of amenities, along with beautiful parks, stores, and restaurants.
21
Bremerton
It has great transportation to Seattle, and that's by boats and ferries. Bremerton has good amenities, good food, and great parks.
22
Lake Stevens
It sounds like a great place to live, and is popular for its businesses, monthly income, houses, stores, parks, and great restaurants. It's also located on Lake Stevens.
23
Port Angeles
It sounds like a beautiful city with friendly people, food, and parks.
24
Mount Vernon
A great city for it's places to hike, parks, nice stores, and great restaurants.
25
Walla Walla
This city has a weird name, but is very popular for its food, houses, colleges, and stores.
PSearch List