Top 10 Cleanest Rappers
These rappers don't swear in their music…unlike Lil Wayne, Dr Dre, and the angry white boy whose stage name is the pronunciation of a candy.
The Top Ten
NF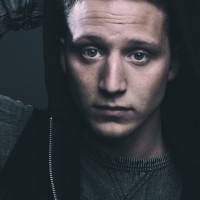 Nathan "Nate" John Feuerstein, whose stage name is NF, is an American Christian hip hop rapper, singer and musician from Gladwin, Michigan.
REAL. NF is someone who cares about authenticity and will not settle for living and selling a fake, double life. His music may not be the best out there, but he is committed to being real and trying his best, regardless of what is popular or not. He is definitely my favorite artist and someone I look up to.
He is the cleanest rapper to me. He does not talk about drugs but about life and things he has passed through and things he passing through.
He's my favorite artist! When I first started listening to him I was so amazed that he was clean. I love how he keeps it real and he actually talks about stuff he's going though. He may not be that popular but he's definitely the best!
He never curses, and sing/raps about real life things that people can relate to. My favorite artist.
Will Smith

Willard Carroll "Will" Smith, Jr. is an American actor, comedian, producer, rapper, and songwriter. He is best known for his acting career overall. He has been in many popular movies, These include, but are not limited to, the Men in Black franchise, The Pursuit of Happyness, and After Earth. He is ...read more.
Come on people it's will smith. Anyone thinking that the prince of Bel air is explicit you got another thought coming
He barely cusses, but he does have sexual references in his songs.
Yeah, who doesn't have sexual references in their songs though? Most artists even outside of rap do.
Will Smith doesn't need to curse to sell records
Lecrae

Lecrae Devaughn Moore, mononymously known as Lecrae, is an American Christian hip hop artist, songwriter, record producer and actor. He is also the co-founder of reach records.
He does have a few songs that talk about drugs, violence, and other things most rappers talk about, but he views them all in a biblical sense. Even his song Runners (about adultery) is a perfectly clean song.
First of all, I love will smith, but he only has 1 or 2 good songs. I love "Miami" that's where I'm from and he describes it perfectly, but Lecrae has had way more good songs with good lyrical content. And he is a Christian rapper which makes it even better. #2 rapper of all time in my opinion.
Tobymac

Toby McKeehan, better known by his stage name TobyMac, is a Christian hip hop recording artist, music producer, hip-hop and pop artist, songwriter and author.
MC Hammer

Stanley Kirk Burrell, better known by his stage name MC Hammer, is an American hip hop recording artist, dancer, record producer and entrepreneur.
I've barely heard any cusses from him
Heavy D

Rakim
Flo Rida

Tramar Lacel Dillard, better known by his stage name Flo Rida is an American rapper and pop music artist from Carol City, Florida. He is known for songs such as "Low", "Right Round", "Sugar", "Club Can't Handel Me", "Good Feeling", "Whistle", "Wild Ones", "My House" and "GDFR."
I don't like I love it
Queen Latifah

Dana Elaine Owens, known professionally by her stage name Queen Latifah, is an American singer, songwriter, rapper, actress, model, television producer, record producer, comedian, and talk show host.
Unkle Adams

Curtis Adams, better known by his stage name Unkle Adams is a Canadian motivational speaker and rapper. He is known for his song "Original" which was reacted to by popular music reviewer Anthony Fantano. Adams received massive criticism from the song but also developed a fanbase that calls themselves ...read more.
The Newcomers
?
Lil Meerkat

Ameeer Pipi, better known by his stage name Lil Meerkat is a Canadian rapper and singer-songwriter. He is known for his infamous remix of the popular Queen song "Bohemian Rhapsody". He released his debut studio album "Weeaboo Paradise, Vol. 1" in November 2018.
?
Pharrell Williams

Pharrell Lanscilo Williams, born April 5, 1973, known professionally as Pharrell, is an American singer, rapper, and record producer. Williams and Chad Hugo make up the record production duo the Neptunes, producing soul, hip hop and R&B music.
The Contenders
Weird Al

Alfred Matthew "Weird Al" Yankovic is an American singer, songwriter, parodist, record producer, satirist, actor, voice actor, music video director, film producer, and author.
He makes clean parodies of inappropriate rap songs.
His parodies are pretty clean.
Big Daddy Kane

Antonio Hardy, better known by his stage name Big Daddy Kane, is a Grammy Award-winning American rapper and actor who started his career in 1986 as a member of the rap collective the Juice Crew.
Common

Lonnie Rashid Lynn, Jr., better known by his stage name Common, is an American hip hop recording artist, actor, film producer and poet from Chicago, Illinois.
Vanilla Ice

Robert Matthew Van Winkle, known by his stage name, Vanilla Ice, is an American rapper, actor and television host.
Mos Def

Yasiin Bey, best known by his stage name Mos Def, is an American hip hop recording artist, actor and activist from Brooklyn, New York City, New York.
Fantastic rapper
LL Cool J

James Todd Smith, known professionally as LL Cool J, Is an American rapper, actor, author and entrepreneur from Queens, New York.
Will.i.am

will.i.am is an American singer, songwriter, rapper, and actor known for being the lead vocalist in The Black Eyed Peas. He was born in Los Angeles, California. He has released several solo albums such as "Songs About Girls" and "Will Power" .
Lupe Fiasco

Wasalu Muhammad Jaco (born February 16, 1982), better known by his stage name Lupe Fiasco, is an American rapper, record producer, and entrepreneur. He rose to fame in 2006 following the success of his debut album, Lupe Fiasco's Food & Liquor. He also performs as the frontman of rock band Japanese Cartoon ...read more.
Chance the Rapper

Chancelor Jonathan Bennett, known professionally as Chance the Rapper, is an American rapper, singer, songwriter, and record producer from the West Chatham neighborhood of Chicago, Illinois.
Pitbull

Armando Christian Pérez, better known by his stage name Pitbull, is a Grammy (and Latin Grammy) winning Cuban-American rapper, songwriter and record producer.
Clean sometimes, but not always. But since we have Eminem, Lil Wayne, Dr. Dre, XXXTENTACION & a lot of dirty rappers here, this should be here too, and how is XXXTENTACION above him? - TBNRbest46
He does curse sometimes but lots of his songs are relatively clean like Time of Our Lives. Time of Our Lives didn't even say the f word
Na, maybe he's cleaner nowadays but definitely not his older stuff.
But at least should be higher than Lil Wayne
Lil Wayne shouldn't be in the top 45
Snoop Lion
No guns allowed is a good song
Bizzle
He has a few N words in his older songs here and there but that's it.
Zach de la Rocha
This guy swears way less than XXXTenTacion
Trip Lee
Andy Mineo

Andrew Aaron "Andy" Mineo, formerly known as C-Lite, is an American Christian hip hop artist, producer, and TV and music video director from New York City.
PSearch List