Top Ten Family Vlogs
1
Shaytards
There is no YouTuber ike the shaytards. The shaytards are very addicting to watch and have the best and most interesting llives. They are all such beautiful human beings and I admire them. My role model is Shay carl Butler because he is just such a beautiful, kind, amazing person that he is and he is also an amazing and loving father and husband. I look forward to all of his vlogs and they always put a smile to my face and I get inspired by the things he has to say. Who needs school when you learn something new everyday with them. They are the meaning of a true, loving, caring and most beautiful family. That is how a real family should be like. I love them so much! When I become a parent I want to be just like them. They have inspired me enough to be like them. Z.N.
Shay is so bubbly and has an amazing personality. I don't know why but he reminds me of adam sandler because his got such a funny sense of humour. I love it so much. His kids are truly beautiful. Their entire family is amazing and shay is the best. I love shay so much, his an amazing sole and human being and I just want him to know it. He deserves all the best in life. Him and his entire family deserve the very best. I love them all
The Shaytards ARE THE BEST Family YouTubers. You've got Shay being funny with the kids, teaching life lessons, joking while someone gets hurt to make them feel better, EVERYTHING! They are truly the best Family YouTuber. I watch their videos and they always put a smile on my face. Shay is EXTREMELY, Literally ("and you know how I hate to use that term, LITERALLY." -ShayCarl) Hilarious and is my second dad. My dad thinks of him as a dad! Seriously, Sometimes when the kids get hurt, Shay jokes and makes them smile which I think is AMAZING.
Shaytards are the best because they are really a nice, smart and funny family they are the best family in the world and wonderful kids dogs any kinds of pets or family members and Gavin I is very nice, my favorite thing about him is he is really cares for people I could tell in the last 5 videos because he really cares
2
Ellie and Jared
Jackson (Ellie and Jared's son) is too cute! Ellie is recording her second pregnancy - which is high risk. But they are so joyful and thankful for their family, friends, and life. They look at the positive side of life in all situations, they are a couple that are truly in love, they support each other always. Everyone should check them out.
Honestly, I could not think of a more perfect family. Ellie and Jared are such great parents, and they made the most adorable kids! They are very open and honest, and do not hide anything. I have been subscribed from the very beginning, and look forward to a new video everyday!
I'm so glad baby Calvin was born safe and healthy I also Love You Alley, Jared and Jackson you are such a cute family and I know that you're friends with daily buns I wish I can meet all of my favorite YouTube or's but you and daily bombs are my most favorite I love you all and hope you have a wonderful day check them out right now
I love these guys. They are a family of four (ellie, Jared, Jackson and calvin) who have just built their own house and have recently moved in and decorated. They are so cute and have lots of fun. -2016
3
dailyBUMPS
They have got me addicted to YouTube, they are so friendly and family oriented! I love watching their videos and watching how Ollie and their new baby grow also, I love watching ellie and jared because they are good friends and they get together sometimes!
I've never been into Family Daily Vlogs, but I have to say that this family is super great! Ollie is super cute, and his parents are having the time of their lives - what should be for every parents! Big thumbs up for them!
I watch them everyday. The are the main channel that gets me into a good mood and they get me excited about everyday life and what to look forward to as I grow as a person. It is really exciting to get to watch them grow also, we get to see how Ollie and Finn become better people and we get to love them like they are my actual family.
I LOVE THIS FAMILY SO MUCH even though you don't know the landings it really feels like you still do oliver and Finn are the most inspiring baby and toddler I think you will ever watch I don't even get me started about Missy and Brian attitude nicest people I think you would ever watch my dream has always been to meet them and if you do they are the nicest people in the world and I can tell you that I really recommend them
4
SACCONEJOLYs
Cutest little Irish family ever!
Anna and Jonathan are very real about their lives and relationships with each other and with their children. They are honest about the hard stuff. They always make my day a better and the kids are the most adorable rays of sunshine. I am very attached to them now and I anxiously await their updates on their lives.
They should be at the top of this list. They have gone through a lot the last couple of months. People keep trying to tear them down but they just carry on because they are a strong family.
I love this beautiful family! They are such loving and caring people. Their vlogs will never fail to put a smile on your face and will always brighten your day!
5
Bratayley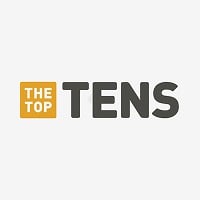 Bratayley are the best YouTube family daily vloggers out there. They are incredibly strong at dealing with the sudden and shocking loss of their late son and brother, Caleb (13). Their children Annie and Hayley are incredibly talented gymnasts for being so young, and their forever fast paced lifestyle will get you hooked from the first video you watch. The children, unlike some nowadays, are being kept children and are constantly able to have fun with their many family and gymnastics friends. Unfortunately, and it breaks my heart to say, we all lost a big part of Bratayley on October 1st 2015. Caleb Logan LeBlanc who was seemingly perfectly healthy and happy passed away. The Bratayley family and us as their fans are somehow copping with the loss of our baked potato and are healing our own and our favorite families wounds. RIP Caleb, gone but never forgotten.
The Bratayley family is such a great family to watch, the only family vlog I've been able to follow and not get bored. They are a really great family, and you can tell they are so close, their bond is amazing. Annie is a bit of a star, she has a lot to say and has a big character, great at gymnastics, very mature but hasn't lost her childish ways which I find a lot of Youtube kid stars her age tend to mask their inner child in front of the camera, this isn't the case with Annie. Hayley is absolutely crazy, I don't even think she knows what she's talking about half the time, she's very sweet and caring, and hilarious. Caleb was the oldest, he passed away, he was such a great kid and it's very heartbreaking that he had to leave so soon. The family have been so strong through it all. WATCH BRATAYLEY... you will not regret it.
Bratayley is my favourite family vlog, and I'm surprised it's not up there with Shaytards, I actually prefer it to the Shaytards. Three absolutely crazy kids just being kids. The reason I enjoy it so much is because it is completely about the children, I find with a lot of family vlogs the parents like the camera a little bit too much, and it then becomes about them. Bratayley is purely about the kids... and the kids are just insanely funny. Must watch!
I can't even start the Bratayley's are so amazing I love Annie with all her heart and all the flips she does she is such a great role model to her little sister Hayley she is also kind hearted and I just love that she looks up to her older sister because Annie is amazing! And Caleb is still in the family but passed away from heart conditions but his jokes will never be forgotten. Billy and Katie I adore your kids so much and I'll wish you guys always be a happy family like you are already since the beginning!
6
Chris Ballinger
You can tell that the whole Ballinger family is so caring and supportive of one another. Chris and Jessica are perfect role models for their 3 children. Their videos consist of their daily lives, trips to Disneyland, trips to museums for the educational aspect because their children are home schooled, behind the scenes of a Miranda Sings show, collaborations with other families, challenges, they take you to new and interesting restaurants, made a music video parody with the whole family, and Magic Mondays. Their children, Bailey, Jacob, and Parker are the most polite, smart, and adorable kids that around in today's society. Chris and Jessica are on point with their cool, calm, and collected parenting skills. Best family out there!
Chris' family is one of the best families I've seen on YouTube. They raise their kids wonderfully and encourage them to be themselves and have fun. Their vlogs are filled with silliness, fun moments, and knowledge. I'm so glad that they let us be part of their family and let us watch their kids grow up. Seriously, those kids are the cutest, most outspoken, polite, and smartest. I love how they talk to their kids as grown ups sometimes, instead of just limiting them to only "children" or "easy" vocabulary. I'm truly a big fan of theirs.
This family is the only channel I watch religiously. From family fun to magic to Miranda shows this family continues to make me laugh and make my day. I love the whole ballinger family such a fun and lovely family to watch with such good morals and values. Chris always blows my mind with his magic whether it's setting things a light, making spiders appear or using a tampon for magic. Jessica is such a beautiful woman inside and out. She always makes me laugh and gives such a positive vibe with there recent face swap challenge it made me so happy when she started talking about natural beauty and not needing make up with Bailey. All three children continue to make me laugh with there creativity and overall happiness. Whether it's just a day at home or spending time with there extended family like the cousins or grandma or auntie panties! The Ballingers are hard working, loving and creative that I hope get everything and that the Netflix series goes amazingly
Chris and Jessica are amazing, inspirational parents, who have raised three beautiful and loving children, not to mention, very smart! Watching the children grow up and bloom into wonderful human beings is honestly a fascinating thing, between Bailey and Jacobs creativeness, Parkers cuteness and VERY VERY funny antics, and Chris and Jessicas humour (which is way too under appreciated! ) they are pretty much what I would aspire to have in a future family, and I'm sure many others would agree. Oh, and on top of all that, Chris performs crazy magic tricks that BLOW MY MIND every single time. And they're loving and very appreciative. Way too many positive things to say about them!
7
Bamachick1101
They are so entertaining! Katie just has a talent with kids and is so beautiful inside and out. Cullen is super funny and entertaining; and makes a fantastic dad. Gaines is so smart and is the most adorable toddler I have ever seen. Brooks just puts a smile on my face!
How could you not love this family? I wish they were my family. Cullen is so funny and makes me laugh everyday. The kids are amazing and so cute. If you watch just one of their videos you are hooked.
They are so real. That's what makes them unique. They don't try to hide anything about their lives. Their vlogs are hilarious and adorable too.
Been subscribed since they first started, and have been watching through all of their baby journeys. Cullen is so funny and enjoyable to watch, Katie is gorgeous, and Miss Macey Gaines is the most precious little girl ever! Their blogs are always fun to watch!
8
Samika
They are so awesome and such a good looking, always positive, amazing family and I can't wait for lil' baby girl to come soon!
Best family ever always there for each other and there always loving one another
They are such a cute growing family with Noah and little Penelope Jane on the way can't wait to see her glow
I am hooked to them. I love seeing their family progress and grow.
9
The Nive Nulls
This family is fun, they are constantly coming up with jargon such as "ballin' outrageous", the word "nive", and more! They have two beautiful children who are just as silly and lovely as they are.
The Nive Nulls are my favorite family YouTube vloggers! They are hilarious, very inspiring. Real and down to earth people. I'm addicted to watching their vloggs and I'm glad to have found them on YouTube. Their videos are very entertaining. The kids are adorable and silly. They're awesome parents. Always complimenting their kids and doing fun activities with them. Good role models for what parents should be aspire to be like. They are a beautiful couple and I'm glad that they are in the top ten. They truly deserve it. Big fan of The Nive Nulls!
The Nive Nulls are the best! They are hilarious and never fail to put a smile on my face! Plus there kids are adorable and funny!
Just saw their channel for the first time and really enjoyed it. The children are beautiful and funny. They are a great Family who appear to be well rounded and genuine. I will check out more of their videos for sure.
10
Eh Bee family
They are a funny and close family that you can learn a lot from
The Eh Bee family is so silly and loving. Miss Monkey and Mr Monkey are silly, goofy children and the parents are hilarious.
This family actually creates a variety of amazing content and doesn't just stick to one topic. They're awesome!
They have great plans for great videos all the time and they are so funny
The Contenders
11
itsJudysLife
Been subscribe to their channel before the birth of Julianna. They are the most real people on YouTube and have never disappoint to entertain me with their out-going and adorable family. I am subscribe to many YouTube channel (many on this list), but itsjudyslife life is by far my favourite!
I love Judy's family, they are certainly very real with their life. They don't sugar coat it, sometimes things just suck! I love how although they have their hard times both, Judy and Benji always try to encourage and surprise each other. Food lovers would love to watch this channel Benji is always whipping up something to drool over.
They don't hide anything, they'll say and show things how it is. I never thought I'd get hooked on vlogs, but itsJudysLife has changed me, and I look forward to a new episode every single day!
Real recognize real. They are authentic, energetic, silly, funny, and entertaining.
12
Colleen Evans
Colleen and Joshua are such a cute couple and I love watching there videos Colleen is so funny and amazing I love her and her family I love how she came up with the idea for Miranda and how far she got and is getting I am so happy for her and how successful her book is I hope she gets all the hopes and wishes she wants in her life and I am looking foward to the Many more videos she will make
Her vlogs are so entertaining and enthralling. She meets up with her other youtuber family members all the time and they make the vlogs even better. Her brother, Chris is in the top ten!
You guys are so great. You always bring a smile to my face.
Their vlogs are very entertaining. They always make me smile and laugh.
13
Go Team Collins
Um poop
14
Sam and Nia
Sam and Nia are my favorite vloggers to watch. They're a big inspiration to my family and our whole family loves to sit and watch their daily videos. I think a lot of the criticism they receive has to do with the fact that they are Christians. A lot of people forget that Christians aren't perfect and never claim to be. Yes they make mistakes, but they're human. I love how real they are and that most of the time when they do make a mistake they own up to it.
Sam and Nia have recently gotten some drama, but I feel like they are just a good Christian family making their way in life, and are partly attacked simply because of their faith
Because of Nia and Sam I started watching vlogs! I look forward to watching them everyday! They show the love of Jesus!
I love them they are a inspiration for me because of there faith they should win. Shaytards always win because they have more subscribers. Its not fair.
15
Clintus.tv
Hi Clintus and family. My name Kristen Martin I love your videos. My favorite video is water park without mom. And Epic Nerf gun battle. My dream to meet you guys. Love Kristen Martin.
You guys are my favorite, I like your universal studios Hollywood video. Keep it up!
Wow how this family is not up there with the Shaytards I do not know these are truly awesome.
You guys are awesome
16
Caseylavere
I love the CaseyLavere family, and despite short vlogs, it's definitely comforting to watch them.
I love this family like my own family your all amazing! Brailee you are such a great sister to your 2 brothers. I'm proud of you your family is proud if you and most importantly your parents. Winston you are mine your so sweet and sometimes clumsy but that's okay and Gage you are a angel I can't let you go with your heart! Casey and Kayli great family kids and parents!
A Fun family with 3 kids a girl and 2 little boys that live in Idaho
This family is so fun to watch
17
Joshuadtv
Joshua Evans is amazing. He's my favorite vlogger by far! It still blows my mind that he's dedicated enough to Vlog EVERYDAY for a YEAR. We dingleberries get so much good content. Other than his vlogs, he posts, challenges, music videos, and sponsor videos that he manages to make fun! Josh makes my day everyday with his vlogs. It means so much how open he is with us. He's vlogged when his childhood cat died, his honeymoon, and even his wedding! He vlogs everyday, and always tries his hardest to have a new Vlog up everday. Josh really is my idol and inspiration. He works so hard, and it pays off. He creates such a great relationship with his viewers, that we all feel like close friends! Josh has even started doing live shows with a meet and greet, so he can meet as many of us as possible! Josh is so dedicated to YouTube, and I love him so much for it. He also has such a great message. His catch phrase is "be nice to people" People walk around with shirts and hats saying be nice to ...more
Joshua David Evans. I'm just really speechless because I have no idea what to say, except that you've been my favorite vlogger so far. I have been watching a lot of vloggers for the past 3 years and you're still my favorite one. You can never fail to put a smile on my face, even when I'm having a hard day. I can still remember that day where I was just in the corner crying because it was one of those days where I felt like I was a worthless piece of nothing. I came home to your vlog and it immediately made me happy. There's no other person who can do this except, you guessed it, YOU! And it makes me even happier when I found out just yesterday that you've been vlogging for a year now! Amidst all the shows and the craziness you've been through, I know you will always be loyal to your viewers and your family. We love you, Josh!
Joshua is the best. He films everyday of his life and shares it with us all. He has helped shape me into the person I am today. Because of Joshua, I am a happier and better person than I once was. He is the absolute sweetest.
Josh is unapologetically himself and that is something a lot of people admire. He and his wife Colleen do shows together sometimes and they are spectacular. Although I've never been to one, I know that they are amazing because Josh and Colleen are wonderful people. Joshua ends every single video with "Be nice to people " and that is something we should all take to heart. He means well and is one of the best vloggers I've seen. Way to go, Joshua!
18
Ty's Lyfe
Uploads very often, Loving Veteran family, very cute kids, especially the youngest...
19
J House Vlogs
Amazing family and so fun to watch! Dad is a lawyer, mom is a former nurse that stays home with their 4 kids now. They homeschool and go on fun fieldtrips often. Their 4 kids are the cutest and especially their little 3 year old Caleb says the FUNNIEST things. Something special about this vlog is what AMAZING video quality they have. Instead of feeling like you're watching regular home videos, the editing and music they add makes it more like you're watching a real T.V. show! My kids and I watch every day without fail. It's the first thing the kids ask for every day. THEY ARE AWESOME!
Great entertainment and inspiring family all wrapped into one. My kids like to watch this program, as does my wife. I typically catch up on the weekends, but I hear about the progress of the show everyday. J House is wonderful.
I love J House Vlogs! They do lots of fun things together as a family, but they don't spend much money doing it. This gives me great ideas of what to do with my kids! They are such a great mix of thoughtful, funny, silly, and cute. And don't get me started about their kids... Those kids are SO cute and very endearing. LOVE watching this family everyday!
I love the impromptu dance parties and the ideas for fun, low-key date nights. Kendra and Jeremy have such a sweet relationship, and they capture such fun--and sometimes hilariously not fun--moments with their adorable kiddos. Worth the watch for sure!
20 Mary Avella
21 Stephanie Conroy
22 WaysOfTheWaithes
23
ModernMom4Life
This wonderful family had me hooked from the fist video:) Beautiful, well behaved, funny and just plain ADORABLE kiddos, with an amazing mum, and a seriously funny dad! You just have to check them out, and you too will be addicted!
Best family on YouTube. Five wonderful kids, an excellent mother, and a hilarious husband, seriously, he'll make you laugh.
I just live this family! The best family vloggers on YouTube ever. I'm always going right to their channel to see what's new everyday! They bring joy, laughter and always have a good time with each other. The love they have for each other just makes you want to cry tears of joy!
I am in my teens and am obsessed with this family on YouTube! I got addicted to their channel right after I watched one of their videos last year and ever since then, I haven't missed a day. I am inlove with their family dynamic, the children look so loving towards one another, which is Refreshing to see in this day and age. The parents are both funny and hard working. They laugh together, Sing together and most importantly love each other. Overall, this family blog is a must see on YouTube, I promise that you won't regret
24
OKBaby
I absolutely love watching their videos I was hooked from the first one. They love traveling to meet up with their family and friends and are always light hearted and garunteed to make you laugh. Even though they're young parents they are some of the best I've ever seen! And they're expecting their second baby!
Please give them higher scores they are an amazing family and I can't wait for Levi's little brother or sister
They got recommended to me by Youtube and I've been hooked ever since. It's awesome how much things can change in a span of time and what's even cooler is that they portray in their own way and remain as original as they've always been.
Among all the family you tubers, OKBaby are the Best, you can never really get bored of watching them, their fun, exciting and very interesting, I'd really say they keep you alive, way better than shaytards, dailybumps...just a lot of people don't know them yet!
25
BFVSGF
One of my top favorites ever! Even after their split. Jeana is so sweet & silly & Jesse is so fun & creative! Love these 2 in no matter what they do!
I love all of their pranks and nylah and bamboo
best!
AMAZING
26
TeenyZ
Teeny's videos are amazing! I love Ask Teeny's, watching her do challenges with her husband, and hearing weekly updates about baby girl McKenzie! Teeny has such a fun and uplifting family, and watching her videos makes me so excited to watch her family grow as McKenzie arrives! Not to mention, I jam out to Teeny's intro every time. It's seriously my favorite intro on YouTube and I'm not exaggerating! Oh, and her little boy, Jackson, is one of the cutest kids I've ever seen! I love seeing him grow up through videos! Also, Teeny and Simon share so much with their viewers. Their dog Stella resently passed, and they're sharing the journey of losing her, and getting a new dog, with us. It makes me feeling so connected to their family! TeenyZ is overall such a great channel!
I love this family so much just because of how real they keep things. At first glance, Teeny seems like a well rounded/grounded business woman... But then you see her creep down a busy street as a velociraptor and things are never the same after that. I love how offbeat this family is and how whimsical they make their lives (I mean, Teeny walked down the aisle to "kiss the girl" from the little mermaid.) The love story between Simon and Teeny is beautiful and YES! Jackson is THE CUTEST kid on the planet.
Jackson, Teeny, and Simon are one of my favorite family's! Right now they are getting ready for baby McKenzie. She could come at anytime now. The Bentley family is just so amazing. They can edit bad parts out of there lives, but at least they let us see the embarrassing parts. I mean we have seen Simon with a full face of makeup and eat dog food before! Simon is funny, but he knows when to stop with the jokes. He can keep the family happy. He keeps me happy to! Did you see Simon do Teenys makeup, that was pretty interesting. Then we have Teeny, or Christina as some say. She keeps things real. If she isn't feeling well, is angry, or sad, she is gonna tell you about it! And then there is Jackson, he is the cutest kid ever! Have you heard him sing the ABCs? He is loving, and sweet, and caring. He is so cute when he talks to McKenzie, and she isn't even born yet! The Bentley family is one of the best families around!
Teeny and Simon are the best parents ever and are really good at keeping things under control. They have a 2 year old who's name is Jackson and he is well behaved and really cute. Teeny is currently pregnant with her daughter McKenzie. They are overall just amazing people who are inspiring and encourage others to be the best you can be
27
The Girls + Dad
"Such an adorable family of 4! The two little girls are the cutest ever! "

"They post consistently throughout the week and have great 15-20 min vlogs! I love how natural they seem on camera even though they are a new family of Vloggers"

"Cutest family ever! "
28
BallingersPresent
I love BallingersPresent. They are one of the cutest and kindest family I have ever heard of. I remember from one of their latest vlogs that Parker had kicked over Bailey's game she just set up if that was me, I would probably scream at my brother but Bailey was so calm and that moment for some reason has just stayed in my mind. I love the Ballingers! They should definitely be up further with the Shaytards.
Literally the best people I've ever come across. The kids are so smart and wonderful, and the parents are the kindest. When I have kids, these are the people I'm going to look up to for guidance.
They are the BOMB DOT COM. They always have a good attitude and their kids are wonderful. Also, I love the occasional Parker dance parties. They are inspiring.
The Ballinger's vlogs are amazing. Full of fun and funny content everyday! You can tell they love what they do and work hard at it in every video. And did I mention they have super cute kids?
29 Lady T & Family
30
KittiesMama
Can you sense this amazing family Emma your super pretty and Noah + Jonah are two amazing brothers with there little baby brother too! And there parents are amazing! Good job and keep up the good work!
Can you smell myself fun they go to fun places and I love how little Emma is always ready to pounce you're so funny and I'm about the same as Emma is
This is a funny family that loves to be with each other. The kids are really goofy and the videos are on point.
Great family with high values. Noah, Jonah and Emma constantly enjoying life
31
Roman Atwood
I absolutely love there channel it is amazing and Roman has turned into more of a family but has left some of the dangerous and crazy things still in his life/vlogs which I love!
Best family to watch on youtube, Their vlogs are constantly enjoyable to watch them do fun thing every single day
They are so awesome they have a great message and they are a all around just good family
I love Kane and Noah especially because Noah is back I love you too Britney and Roman
32
The Daily Davidsons
Best positive Family, best positive subscribers
Positive and Very Funny Family to Watch
Can't believe this family is so low on the list! Cute and funny family. I've never watched a family vlog as much as I watch this family.
They are a beautiful family. Great chemistry between mom and dad. Naturally funny. Kids are too cute and they are very relateable.
33
GabeBabeTV
I mean really? Who doesn't love GabeBabeTV? They are the coolest and their chemistry and the families closeness is so beautiful.
I think you guys are so down to earth and really cool people. Let God continue to bless you and your beautiful son.
Adorable family! Such a role model family!
Love this family!
34
Scott and Camber
Both Scott and Camber are authors. Also Scott is a totally outgoing Dad, super fun to watch. They have a newborn baby boy, and two girls. Camber loves baking and baking supplies.
35
8passengers
8 passengers are amazing to watch. They are always so inspiring and their kids are so lively and behave well. Thanks to Ruby, I want to be a stay home mom when I am older. Her life is just SO inspiring
They should be in top 10 as their videos are so real and fun, cute kids and same time, though a big family how well they live together within their means and hanging n there and having good time, they converse so well amongst each other, their music should make it commercially big.
Love them can't I just have to watch there blogs everyday no matter where I am
A beatiful family with 6 children, the mother is related to Ellie from Ellie and Jared. All of the family are so funny to watch and Ruby and Kevin are great parents to Shari, Chad, Abby, Julie, Russel and Eve. They are all a huge inspiration to me.
36
The ACE Family
The best family on YouTube. Guaranteed, you will not be disappointed. Listen to me right now, listen, watch.
Most fun and loving family you'll ever see on you YouTube. It's worth watching!
Best family in the world their videos are so adorable aespicially with their baby Elle and their proposing video was so cute and they are literally family goals and they have a new one on the way and you will not regret watching their videos
They are the best family ever never doubts on another best on youtube
37
Familyfunpack
I love Family Fun Pack my brother two years old loves Michael and I love alyssa we watch Family Fun Pack videos everyday we love it I also love Daily Bumps
I love them their kids are adorable especially baby Michael
They have an AMAZING channel and their kids are so nice and baby Michael is adorable!
They are really funny and they have such adorable and respectful children!
38
GabeandJesss
I love watching Jess and her kiddos! They are so cute!
She is by far my favourite. The kiddos...ugh they're so cute. Jess has gone through so much and I love watching her journey; it reminds me that everything will be alright. Jess is so positive and I feel like she doesn't sugarcoat anything. I love Jessica & her family so much
Awesome person and wonderful kids
I've been watching since she was pregnant with Lily, and there has never been a dull moment! I enjoy every single one of her videos, and appreciate how real she is. I'm excited to see where her journey leads! Definitely my favourite vlogger!
39
Funnel Vision
This channel has so much laughter and childish thing. My brother and I always watching when we feel down or need a good laugh. I think that funnel vision is very creative with cooking and corny jokes. We both check to see if they have uploaded any new videos or even songs from their gaming. This channel is my favorite family channel. Funnel Vision if you ever read this thank you fort making videos.
Funnel vision is so funny and crazy I really want to meet them because their videos are so so awesome my favourite out of them all has got to be Duddy because he is so so funny!
Our youngest son LOVES this family!
This should be in third place because they are really funny and I personally LOVE them they are such a good family and PLEASE put them in THIRD PLACE!
40
Our Twin Life
Great vlogs featuring rwin boys. Jayden has a slight heart problem but doesn't slow down.
41
Bonnie Hoellein
Hi Bonnie your kids is so cute. My name is Kristen Martin. Bonnie you are so hilarious. I will meet you guys. I love your videos. Love Kristen Dawn Martin
Love watching Bonnie and her family. The kids are so stinkin cute and funny. Joel is such an amazing and fun dad and husband. And Bonnie is just so funny and is one of the greatest mom and wife. I think many young moms will have a lot to learn from her.
So cute! The kids are adorable...Boston is a 'lil tank'. Sweet family!
Why is she so low PLEASE give her more votes
42
Cullen & Katie
Is it okay to say that I strongly dislike watching 8 Passengers and Family Fun Pack? Basically parents raising kids to become immature brats. Cullen & Katie are fun people with sweet kids. Watch them a lot.
LOVE this southern family and their adorable daughter and son along the way! Definitely should be in the top 10!
Love this family. Enjoy watching their vlogs. Can't wait to meet their new baby boy.
They should be in the top 10! Love watching their vlogs. They are such great parents.
43
TheMomof6boys
Not daily but had viral video about her twins
44 kaitlynandbaby
45
RomanAtwoodVlogs
Best family on YouTube, Roman your one of a kind u flipped my whole life and I love you for that, Brittney I love your sprinkle collection and your lovely spirit, Noah I'm glad your back and I really love how u make the vlogs better, Kane your so adorable it just kills me, your family is goals. SMILE MORE.
This family is the best - so fun to watch all the pranks and just their everyday adventures
Love Roman he is so awesome
Roman is awesome! Kane is adorable! The Atwoods always do fun things together! Honestly they are family goals!
46
Brooklyn and Bailey
Brooklyn and Bailey you two are the best twins ever with your amazing joyful family!
47
Reality Changers
This is definitely the best family vlog channel, Jorge and his daughters are so inspiring, he always helps his daughters to express themselves and he also teaches them to never ever be afraid to say what they think. The channel has been opened for about 4 years, when the girls were 2 and 6 years old, now they are 6 and 10, so if you interested in discover how children develop as the years go by, that is the best place to go.
I would consider this number one. Their family is so inspiring. Jorge is a single dad and he doesn't make his daughters act perfect or force them to be behaved. He supports them in what they want to do. Alexa is a really smart kid and thinks a lot mature for her age. Eliana is the cutest baby ever. Her smile alone can light up a bad day.
What I really like about this channel is how the father of the girls (jorge) make his daughters think and talk, he also instigates them to never be afraid to express themselves. In my opinion they are the cutest and the best family vlog
Their videos have no pretensions.
48
AprilJustinTV
I love April, Justin and little toddler Liam! They are such a positive family and make you feel happy when you're down!
You guys are amazing with your toddler Liam he is adoring and I love him and this amazing family!
So funny and such a sweet family.
This family is always full of love and laughter.
49
all4youtube
Weekly vides hosted mostly by the kids in the family. Lots of pranks.
It is a very fun family that does many pranks on each other
I love them there amazing All4TubeKids!
50
The Maltbie Bunch
This family is seriously amazing! Their daughter Audrey is adorable in every way and Brayden is the perfect big brother...don't even get me started on their dog! Oh my goodness!
Awesome family!
Love, love, love the Maltbies!
My favorite family vloggers. I start my morning everyday with a cup of coffee and watch the Maltbie Bunch, what a great way to start the day. 😊
PSearch List