Bratayley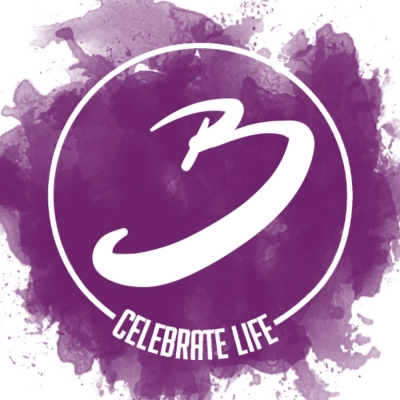 Uploaded by WinchesterGirl26
Comments
Top
Popular
Newest
I can't even start the Bratayley's are so amazing I love Annie with all her heart and all the flips she does she is such a great role model to her little sister Hayley she is also kind hearted and I just love that she looks up to her older sister because Annie is amazing! And Caleb is still in the family but passed away from heart conditions but his jokes will never be forgotten. Billy and Katie I adore your kids so much and I'll wish you guys always be a happy family like you are already since the beginning!
I love Bratayley, it reminds me of the way the Shaytards was before they got really famous and started editing like mad. However, we are not sure if they are going to continue vlogging after the terrible tradgedy that happened on Friday.

I hope they continue to vlog, but of course, I could totally understand it if they stopped. It must be really, really devastating to lose a beloved family member the way they did. I can barely think of what I would do if my brother died.

Caleb was a huge part of the vlogs, he was the eldest kid, he was crazy, hilarious and protective of his younger sisters. I can't really imagine what the vlogs would be like without him. As part of the Bratayley fanbase, we have to back away and let the family grieve. Also, props to Shay from Shaytards, he talked about Caleb in the end of his latest vlog. RIP Caleb, you will never be forgotten.
What can I say? Bratayley, hats of too you. Bratayley is such an amazing family wish film the growth of their innocent, cute, and adorable children. It is so so so unfortunate that Caleb Logan passed away, and I pray for the family and the girls. They are such a strong and inspirational family and may god bless them.
Second only to the Shaytards. Annie and Hayley are incredible. No cuter kids on earth. Caleb is just plain crazy and funny. Actually, Annie is crazy too, doing 16 hours of gymnastics a week. Way too much. But it's the only flaw. Very loving family.
I love bratayley I have been watching them ever since they came out I am Annie's age and I pray for them every night and I pray that Caleb is safe up in heaven and I love Annie and Hayden's new song go check it out it is a cover of little do you know they make daily vlogs at 7:00 pm Eastern time/4:00 Pacific they have three dogs Winnie Piper and GiGi annie has a horse named Luna and hay-hay has a bunny named frisbee
Bratayley is my all time favorite family vlogging channel. It is so fun to watch the kids grow and watch the girls doing gymnastics. They are so amazing and never fail to make me laugh. They have amazing friends as well that have also started their own channels like simplyliv or flippinkatie which are very entertaining. They are also always on trips or doing projects so you will never be bored. It makes me feel great winch we get to see all three kids grow up. The girls (Annie and Hayley) have grown so much! Hayley was only 2 when they started and now she's 7! All the fans feel so connected to them.
Unfortunately the oldest child,Caleb, passed away at 13 on October 1st 2015 because of a heart disease. The sad part is that they had no idea that it was going to happen. It's also amazing that we get to see the family grow stronger and cope with this great loss. I've been watching for a good 3 years and I feel so connected to them. I would spend hours per day crying because of it. ...more
I've watched this family for over 5 years now, and I can say for a fact I've loved watching them. They are a great group to watch and they know how to make you laugh & smile. They are like a second family to me..I've never felt so close to someone I've never met.
I love bratayley... They always make me laugh when I have the worst days... They are so strong and it's amazing to see how strong they are after such a sudden and tragic loss... I love that family so much
Bratayley is literally the best daily youtube family ever. After the sudden death of Caleb Logan the family has changed a lot. But as they say "Always remember to celebrate life" we gotta move on and help the family grow happy.
A truly compassionate loving family who share their authentic selves. The Bratayley parents and children are awesome role models. Caleb will always be part of this fantastic 5. He is with them in spirit. I am forever grateful to have found the Bratayley family because they bring joy to my days as well as the days of many others. #RipCaleb
I think bratayley is the best youtube channel ever. The more I watch it the more I want to see them and their just so awesome I would rate them 1 put of any other channel in the universe.
Very funny and loving family! They care about their fans a lot and it's fun seeing then grow since I have been subscribing from the very beggining. All of the kids are awesome, crazy and funny. One thing that I just love about their vlogs is that they have a lot of good footage with good editing and it's only about the kids, not the parents. Definielty my favorite YouTubers, they make me happy everyday. + Annie has inspired a lot of people with her gymnastics, including me.
I love bratayley. They make my days amazing. They are a real family, not some made up show for the cameras. They unleash their true beauty on and off camera. I prefer them to the shaytards. They are the strongest family I know, vlogging a week after their son died. They are incredible.
One of my favourite families! They are loving and are always happy in the videos they post. Despite what happened to their son Caleb Logan who passed away on October 1st 2015, they are always finding ways to celebrate life! Annie, who is 11, and Hayley, who is 8, are incredible gymnasts and are also really happy. I like them much more then the Shaytards, even though they are both amazing. If you're looking to watch a funny, interesting vlog, then check out Bratayley, it's really worth it!
Bratayley is the best, it is about 3 awesome kids doing what they love. I seriously what he'd my first video and I was hooked. Know I have stuck in my head
Definitely the best. Annie is so cute, and Hayden is handsome as h--yeah, anyway, they're great singers, Chicken Girls. Little Do You Know is a great song (Alex and Sierra, cover by Annie LeBlanc and Hayden Summerall), Photograph, Birds of a Feather, all great. Go, BRATAYLEY!
Bratayley is such an amazing family and they make people around the hole world very happy and they are so kind hearted / very respectful
They are an active family, but I'm still very sad that Caleb died but they are still a very active family they are still doing vlogs.
I LOVE Bratayley, watch them every day and they never get boring to me. I recommend you watching them
I have never seen any youtubers better than Bratayley. There are many family vloggers out there but Bratayley is the best. They are probably the strongest people I have ever known, dealing with a loss of a family member is really hard but this family have got through it together by staying happy even though they are sad. They have also taught all there subscribers a life long lesson and this is to celebrate life!
I watch their daily blogs and they are really good they are really funny even though they have been through a lot
Bratayley is a family with three kids and focuses on the 3 kids Hayley, Annie, and Caleb
Watch it sweep the competition...
The most beautiful family out there! I love you Annie, Hayley, Billy, and Katie.
Honestly bratayley is one of my top favorites family vloggers. I cried for days when I heard that Caleb passed away. They are so strong this past couple months and I hope they continue vlogging for as long as they could. Their vlogs give me happiness whenever I watch them. They aren't the same with Caleb making jokes every now and then but I still love them even when Caleb is not there physically.