Top Ten 2019 First Round Draft Picks Under the Most Pressure Going Into the 2022 NFL Season
Every NFL first round in the draft has some studs and duds. In the case of these players, their upcoming fourth season will determine whether they are counted among the best or worst of the draft. Here, we are looking at the top ten 2019 first round draft picks under the most pressure going into the 2022 NFL season.

The Top Ten

1 Daniel Jones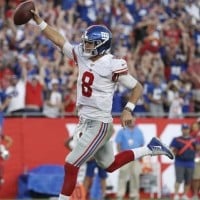 It feels like years now that Daniel Jones has been under pressure. As the sixth overall pick in 2019, the pick was widely seen as a reach even then. Jones is now on his third head coach in four years, and this time it's a young offensive mind in Brian Daboll. If he can't help Jones become the Giants franchise quarterback, then it's safe to say that Jones was a bust.
2
Devin Bush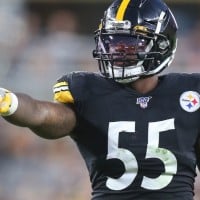 After a promising rookie season, Bush tore his ACL in 2020 and missed most of the season. When he returned in 2021, his play was nothing like that of his rookie year, and he was more of a liability than anything. This upcoming season is critical for him to prove that he can play as well as he did as a rookie.
3
Garrett Bradbury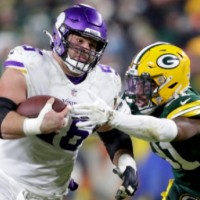 I would just add that any team can bring pressure whenever they want by bringing more people than you can block, but that creates holes elsewhere that can be exploited by good OC's. But when the defense can simply dial up big pressure by coming right up the middle by bringing only say one more defender, it creates huge problems, as they get to the QB rather quickly, and force him to make hurried, and oftentimes, inaccurate throws. Add in a pocket passer like Cousins, and... Well, it sucks watching the end of games against even moderate defenses, because even though we all know what's coming, we can't counter it. Until the Vikings can turn around that glaring weakness, it's gonna be more of the same. Bradbury is an outstanding zone run blocker though.
There doesn't appear to be any other viable options at the moment for 2022. Either the new staff thinks they can squeeze something out of him (as u say, for one year) or they have decided to just live with whatever happens. Seems a tad bit naive, given his pass blocking woes. Maybe they're hoping to claim a cut player from someone else? Or a trade is in the works? Just seems odd to ignore what has been a glaring weakness. As for Bradbury personally, yeah, it would seem it's his last chance to show something to keep playing in the NFL.
4
Clelin Ferrell
Ferrell as the fourth overall pick was a reach to begin with, and now going into his fourth season, that seems to be all but confirmed now. His fellow draft mate Maxx Crosby has become an elite pass rusher and signed a big extension, while Ferrell has just 7.5 sacks to his name. Ferrell has mostly already become an afterthought.
5
Johnathan Abram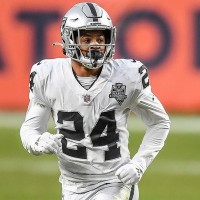 Abram's career has been plagued with injuries and inconsistent play. He did start 14 games in 2021, but he hasn't been great. Like the Raiders other two first rounders, his fifth year option was also declined.
6
Kaleb McGary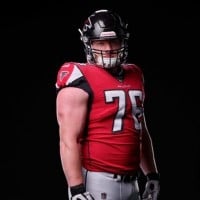 While his Falcons first round counterpart Chris Lindstrom has found his place on the offensive line, McGary has struggled for his entire career. He's replaceable as the Falcons starting right tackle.
7
L.J. Collier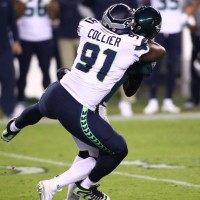 Out of all the 2019 first rounders, Collier is probably the most forgotten. Even at the time no one knew who Collier was and the pick was definitely a reach. He was a healthy scratch half the time last season, and when he does play, he makes little impact.
8
Jerry Tillery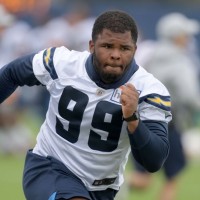 Tillery has become an absolute afterthought on the Chargers. On a crowded defense, he won't have too many opportunities to prove himself, and at this point, he probably won't.
9
Tytus Howard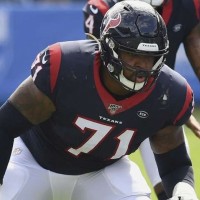 Howard has moved around the Texans offensive line, and will most likely play right tackle this season. His fifth year option was picked up, so there isn't too much pressure. But he needs a true standout season to show that he was worth the first round selection.
10
Josh Jacobs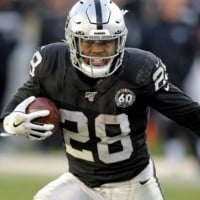 It was a little surprising to see Jacobs' fifth year option declined by the Raiders. He has been a pretty good runner when on the field. However, he has struggled with injuries, and didn't reach 1,000 rushing yards in 2021. He's a good player, but the Raiders put the pressure on him by declining his fifth year option.
BAdd New Item