Top 10 Winners of the 2022 NFL Free Agency
While the show-stopping stories are focused on the big-name quarterbacks, these teams certainly did a lot of work. They tried to mend the weaknesses, whether they were glaring needs or simply steps to move up in their respective divisions. Here are the 10 most impressive free agency moves by these NFL clubs.

The Top Ten

1 Green Bay Packers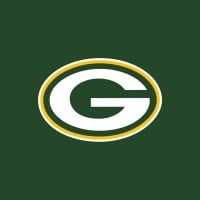 The Green Bay Packers are a professional American football team based in Green Bay, Wisconsin. The Packers compete in the National Football League as a member club of the league's National Football Conference North division. The Packers have won 4 super bowls and 13 NFL championships.
Best Move: Locking up Aaron Rodgers to retire as a Packer
Worst Move: Overkill in the future on cap space

Everywhere I look, I see people calling the Packers losers. What are you guys on, exactly? Green Bay retained most of its core team and finally put an end to the noise once and for all. They weren't going to wait for Adams to get a long-term deal, so they granted him his wish to head to Vegas. I say that's a win, especially when you need to find weapons for Rodgers, who is now set to stay a Packer for the rest of his career thanks to the max deal given to him. This means that Jordan Love is indeed a huge bust in this scenario.

The team made some sacrificial moves to keep guys like Devondre Campbell, Rasul Douglas, and Preston Smith. This meant saying goodbye to Za'Darius Smith and Billy Turner to free up some room. The low-key signing they did pursue, however, is a good one in Jarran Reed. They're finally addressing the interior, which I've been begging them to do for years. The Packers are in a great position to dominate a weak NFC North division, possibly until Rodgers retires, given their current setup.
2
Cincinnati Bengals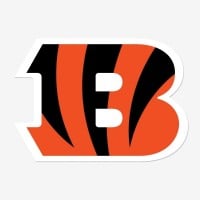 The Cincinnati Bengals are a professional American football franchise based in Cincinnati, Ohio. The Bengals currently compete in the National Football League as a member club of the league's American Football Conference North division.
Best Move: Getting Joe Burrow much better protection upgrades
Worst Move: Retaining Eli Apple

For the Bengals, it's simple: the goal this off-season is to protect Joe Burrow at all costs. They already have a solid team, but they can go beyond that with a slew of upgrades. Ted Karras, Alex Cappa, and La'el Collins, make yourselves at home in the jungle. One thing that could have propelled them to the top of my list was avoiding the re-signing of Eli Apple, who has been constantly burned during their surprising underdog run.

If I were to give one of these three corners (Apple, Hargreaves, Flowers) another shot to stick around, it would have been Tre Flowers, not the bust that is Eli Apple, who was drafted six years ago. While I can't guarantee that they'll replicate their previous success, so far, they're doing pretty well - aside from that one move they may come to regret.
The Bengals finally gave Joe Burrow some protection. It's about time they fixed their O-line.
3
Buffalo Bills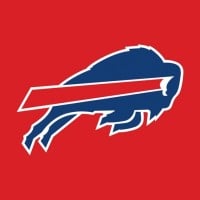 The Buffalo Bills are a professional American football team based in the Buffalo–Niagara Falls metropolitan area that competes in the National Football League. Buffalo Bills had the longest playoff drought of any team which came to an end in 2017.
Best Move: Aggressively continuing to build depth in the defensive trench
Worst Move: Overpaying for Von Miller

Buffalo is once again addressing what went wrong, this time by investing heavily in the defensive interior. They overpaid for Von Miller, guaranteeing strength on one side of the line. One move I like is the addition of a two-tight-end set for Josh Allen, with O.J. Howard now part of this offense, making them even harder to stop. They also made some low-key signings, such as Jamison Crowder, who can be a very effective #3 wide receiver when healthy. They also acquired Duke Johnson from Miami, who has proven he still has something left in the running game. Despite losing Daboll to the Giants, there's no doubt that this team believes they'll be just fine moving forward.
4
Miami Dolphins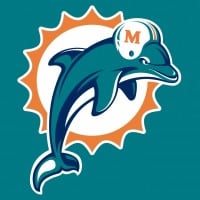 The Miami Dolphins are a professional American football franchise located in the Miami metropolitan area.
Best Move: Acquiring speed and protection on the offensive side of the football
Worst Move: Waiting too long to find a center before the draft

The philosophy with this Adam Gase-looking fellow is to acquire both speed and protection. Now, Tua has no more excuses, given how much support they've provided for him. They're rolling the dice on Connor Williams, while Terron Armstead is the long-term left tackle they badly needed. They're rotating between two young guys at right tackle and will go with whichever one fits better on the opposite end. This situation necessitates finding a center, given the importance of the position. Not to mention, keeping Ogbah long term was a big move. Perhaps this is the year when first-year coaches make an immediate impression.
5
Tampa Bay Buccaneers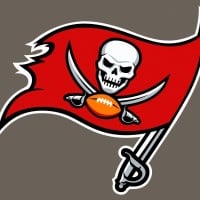 The Tampa Bay Buccaneers are a professional American football franchise based in Tampa, Florida. The Buccaneers currently compete in the National Football League as a member team of the National Football Conference South division.
Best Move: The GOAT's unretirement announcement helped gather most of the band to stick around one last time
Worst Move: Losing Jordan Whitehead/Ali Marpet

I would have ranked the Bucs higher, but Bruce Arians stepping down as head coach changed things slightly. Keep in mind, Todd Bowles was not very successful during his time with the Jets. This is the first time he gets to work with one of the all-time greats, and it could be the last if things don't go well. This team is incredibly talented at the moment, and it's hard not to see them making it back to the playoffs, especially with morale improved and the future looking a bit brighter in Tampa. Russell Gage is a nice replacement for Antonio Brown and could be a sneaky good target. Despite losing some players, they could find replacements in this draft.
6
Denver Broncos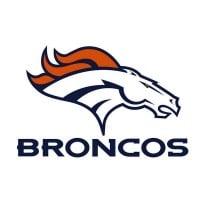 The Denver Broncos are an American football team based in Denver, Colorado. The Broncos compete in the National Football League as a member club of the league's American Football Conference West division.
Best Move: Having a great backup superstar trade plan in case Aaron Rodgers wasn't going to budge
Worst Move: Giving up on Noah Fant in the 3-for-1 blockbuster deal

I went back and forth deciding which AFC West team impressed me the most, but after careful consideration, I think the Broncos did an amazing job so far. They had a backup plan in place for a high-end quarterback to come in. They still have a chance to re-sign Melvin Gordon, or they could even be bold and follow a divisional rival's approach by signing Honey Badger as an upgrade from Kareem Jackson. This team believes they have the roster to challenge the rest of the division. If they can fill in the gaps for their other needs through the draft, they could be a force to be reckoned with.
The Broncos finally have a respectable quarterback, which is scary to think about. In years past, I've said they were just a good quarterback away from being competitive, and now they've got one. They are back on the map.
7
Dallas Cowboys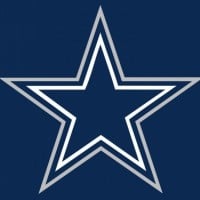 The Dallas Cowboys are a professional American football team based in the Dallas–Fort Worth metroplex. The Cowboys compete in the National Football League as a member club of the league's National Football Conference East division.
Best Move: Moving on from Amari Cooper to improve their cap situation for retaining the core group
Worst Move: Being nationally embarrassed by Randy Gregory, who led them to believe they had retained him

For the most part, Dallas was able to keep a larger portion of their team compared to the small number they had to let go. Amari Cooper was the first casualty. Just when it looked like they had a chance at retaining both edge rushers, Randy Gregory turned around and went to Denver. How fitting. Losing La'el Collins is significant, as this means the right side of the line is now a major concern for Dak. Priority number one has to be the offensive line from the center to the right side. The Cowboys have a contending team, but drafting the right protectors has become crucial now more than ever.
I kind of disagree with this. They got next to nothing for Amari Cooper and the whole Randy Gregory situation. It's not as bad as it looks, only because they play in a weak division.
8
Las Vegas Raiders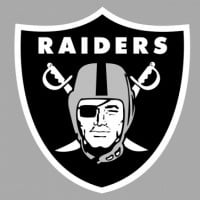 The Las Vegas Raiders are a professional American football franchise based in Las Vegas. The Raiders began playing in 1960 as a member club of the American Football League; they have been a member club of the National Football League since the 1970 AFL–NFL merger. In 2020, the Raiders relocated from Oakland, California to Las Vegas.
Best Move: Upgrading defensive pressure on opposing offenses
Worst Move: Not addressing any protection for Derek Carr

The AFC West is going to be a straight-up war to determine the victor. Coming into this, I had question marks about what the Raiders could do in free agency. While there are a couple of Patriot affiliates, there's an amazing amount of talent they've acquired, from weapons on offense to almost every position on defense. It's not just Chandler Jones. Let's take a look at this new Raiders roster. We have Jayon Brown, Bilal Nichols, Rock Ya-Sin, Demarcus Robinson, and most notably, Davante Adams. Now, if we can give Derek Carr a solid offensive line, the Raiders might just stun us all and find a way to succeed in this difficult division they're in.
9
Los Angeles Chargers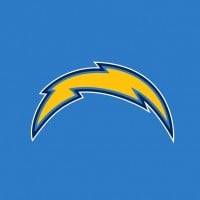 The Los Angeles Chargers are a professional American football team based in Los Angeles. The Chargers compete in the National Football League as a member club of the league's American Football Conference West division.
Best Move: Investing heavily in high-end superstars for the defense
Worst Move: No solutions at Right Guard or Right Tackle

The Chargers need to be aggressive in fixing the one issue that cost them a postseason spot: stopping the run. This is a very good start, building on that by bringing in guys to fill the interior. Not to mention, getting to quarterbacks in the AFC West is crucial. Khalil Mack could provide a significant boost to this defense. The team also paid J.C. Jackson top dollar to be their new CB1. While the all-star talent is there, there are smaller issues that must be addressed in the draft, and they are glaring.
I'm not sold on this team, especially after what happened last year. This team is snakebitten. They will not win the division.
10
Los Angeles Rams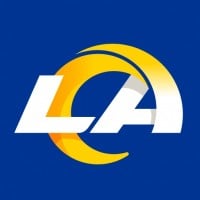 The Los Angeles Rams are a professional American football team based in the Los Angeles metropolitan area.
Best Move: Securing a long-term deal with their quarterback
Worst Move: Not prioritizing finding an immediate left tackle replacement for Andrew Whitworth

The Rams are one of two teams to manipulate the cap room in unconventional ways. They've locked up Stafford for several years and recently signed Bobby Wagner to compensate for the loss of Von Miller. Clearly, the Rams believe they can make another championship run. To do so, they'll need a solid offensive line to ensure Stafford doesn't get jittery in the pocket. Allen Robinson could be a nice addition, complementing Stafford's favorite target, Cooper Kupp.
BAdd New Item