Top Ten Green Bay Packers Predictions for 2022
The Top Ten
1
Rashan Gary Records Double Digit Sacks and Makes First Pro Bowl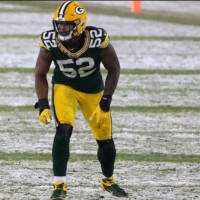 As last season showed, Gary is definitely on the rise as one of the best edge rushers in the NFL. He came close to double digit sacks last season, recording 9.5, and I think he'll finally reach that threshold in his fourth season. Considering he also played at a Pro Bowl level last season, I think he will get his first nod this year. He will be making good money soon.
2
David Bakhtiari Returns and Plays at an All-Pro Level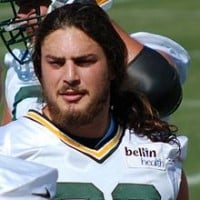 Bakhtiari tore his ACL on December 31, 2020, and it's been a saga of recovery and setbacks ever since. He started one game last season, a Week 18 game against the Lions where he only played for a half. Many have been wondering if he will ever fully recover, but I'm confident that Bakh will indeed return. I also think he'll play at the level he was at before his injury. Sure, the first few weeks may be rusty for him, but as the season goes on, he will be back to normal.
3
Sammy Watkins Rebounds and Records 700 Yards, 7 TDs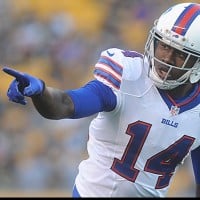 Sammy Watkins is an American football wide receiver for the Green Bay Packers of the National Football League. Watkins was drafted 4th overall to the Buffalo Bills. His known for having injury prone problems on multiple occasions in Buffalo since coming into the league in 2014.
This might honestly be my boldest prediction here, and that's because Watkins hasn't played much the last few seasons. He seems to go off during Week 1, then struggle with injuries the rest of the season. However, seeing how thin our receiver group is, I'm going to go out on a limb and predict that Watkins stays relatively healthy and puts up his best stat line since 2019. He will be one of Aaron Rodgers' veteran targets this season.
4
The Defense Becomes a Top 5 Unit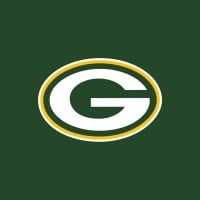 The Green Bay Packers are a professional American football team based in Green Bay, Wisconsin. The Packers compete in the National Football League as a member club of the league's National Football Conference North division. The Packers have won 4 super bowls and 13 NFL championships.
Last season, Joe Barry's unit showed significant improvement compared to the last few seasons under Mike Pettine. The Packers have added multitudes of talent the last two seasons, and now there doesn't seem to be a weakness in the whole unit. Kenny Clark finally gets help on the defensive line with first rounder Devonte Wyatt, and veterans Jarran Reed and Dean Lowry. De'Vondre Campbell solidifies the linebacker spot, with first rounder Quay Walker learning from him. Rashan Gary and Preston Smith highlight a good pass rush. Jaire Alexander, Eric Stokes, Rasul Douglas, Adrian Amos, and Darnell Savage form what might be the best secondary in the NFL. So the expectations are high for this unit, and I think they will live up to them.
5
Rich Bisaccia Slightly Improves the Special Teams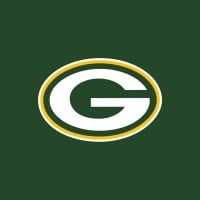 The Green Bay Packers are a professional American football team based in Green Bay, Wisconsin. The Packers compete in the National Football League as a member club of the league's National Football Conference North division. The Packers have won 4 super bowls and 13 NFL championships.
The Packers special teams have been a disaster for something like over 20 years now. Raiders interim head coach Rich Bisaccia was brought in during the offseason to try and fix this mess. I'm not sure how much confidence I have in the unit, but I do like Bisaccia and the work he's done in the league over the years. Our coverage units were horrendous, so signing former Raider Keisean Nixon and drafting Tariq Carpenter to help fix that is a start. Bringing in former Bears punter Pat O'Donnell was also a good move. It then leaves a battle between Steven Wirtel and Jack Coco for the long snapper spot. Personally, I hope Coco gets the job, because Wirtel was terrible last season. All in all, this will be a difficult unit to fix, but I think Bisaccia will slightly improve it.
6
Christian Watson Has a Quiet Rookie Season
Watson is a great wide receiver prospect. He's tall, athletic, and fast. His only real downside is drops. The Packers have a few veterans in front of Watson, like Randall Cobb, Sammy Watkins, and Allen Lazard. I don't think they'll rush him into the starting lineup. I can see Watson having a quiet rookie season.
7
Kenny Clark is Named First Team All-Pro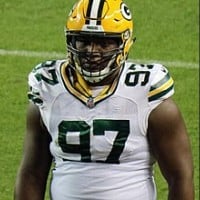 For years, Clark has been the glue holding together a mediocre defensive line. He's made two Pro Bowls in his career with little help around him. However, the talent around him has greatly improved recently. Devonte Wyatt and Jarran Reed were brought in, Dean Lowry had the best year of his career last season, and even T.J. Slaton was looking decent. The defensive line actually looks solid now, and that frees up Clark to do more. I think he ends up a first team all-pro this season.
8
Robert Tonyan Returns from Injury, but Isn't a Big Factor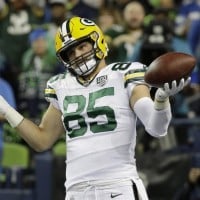 Tonyan had a breakout season in 2020, but started off 2021 slow. He had scored just two touchdowns when he tore his ACL in October. Currently, we don't know if he'll be ready for Week 1, but once he does return from injury, I don't think he'll be on his 2020 level. The Packers tight end room is not the best, and even though Tonyan is probably the best from that group, I still think it'll be a quiet season from Tonyan.
9
The Packers Return a Kick or Punt for a Touchdown
Ok, never mind that Sammy Watkins prediction being the boldest one, this is on a whole other level. Let me put things into perspective. The Packers haven't returned a punt for a touchdown since Micah Hyde did it on November 16, 2014. That was almost 8 years ago. The Packers haven't returned a kick for a touchdown since Randall Cobb did it on September 8, 2011. That was over a DECADE ago. So for me to say this is truly a bold prediction. Our return game has been so garbage the last decade or so that I'm not confident in this at all. But I'll put it out here. I think we can do it. There's no guarantee, but I think we can.
10
Adrian Amos Makes His First Pro Bowl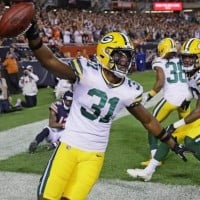 Amos is consistently one of the most underrated safeties in the NFL. He's been one of our best defensive players the past three seasons. He's helped to bring stability to a safety unit that at one point had Kentrell Brice and Eddie Pleasant as starters. I think Amos will finally make his first Pro Bowl.
BAdd New Item