Top Ten NFL Head Coaches on the Hottest Seat Going Into the 2022 Season
I'll admit, this was a little hard to figure out because the majority of head coaches in the NFL aren't truly on the hot seat right now. However, this is the best group I could come up with. Some of these guys probably should've been fired after the 2021 season, but here we go. Here, we are looking at the top ten NFL head coaches on the hot seat going into the 2022 season.

The Top Ten

1 Matt Rhule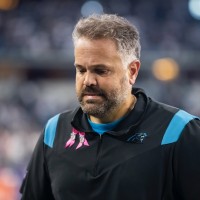 Far and away the top guy. In fact, his seat is scorching right now. He's led the Panthers to a combined 10-23 record the last two seasons, and they've struggled to do anything on offense. Essentially, he scapegoated Joe Brady by firing him, and replaced him with the incompetent former Giants head coach Ben McAdoo. I honestly wouldn't be surprised if McAdoo is the interim head coach by December. If Rhule keeps up his current pace, this will be a crash and burn season in Carolina.
Unsurprisingly and fortunately, he got fired. Being a Panthers fan under this guy was painful.
2
Pete Carroll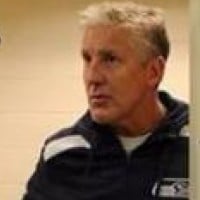 Peter Clay Carroll is an American football coach who is the head coach and executive vice president of the Seattle Seahawks of the National Football League.
I truly think it's time for Seattle to move on from Carroll. Since 2010, he's been a major reason why this franchise has been relevant, and he brought them a Super Bowl win. But these last few seasons have felt eerily similar to McCarthy's Packers, and as a Packers fan, I would definitely know that. Carroll posted his first losing record as Seattle's head coach since 2011, ending the season with a dismal 7-10 record. The team was wrought with issues on both sides of the ball, and Carroll is at the center of it. This is an aging team, and Seattle needs a youth movement. Carroll might be the one to go after this season.
3
Mike McCarthy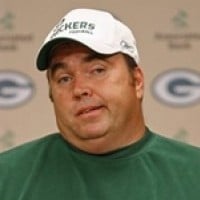 Michael John McCarthy is an American football coach who is the head coach of the Dallas Cowboys of the National Football League. He previously coached the Green Bay Packers from 2006-2018. He led the Packers to a win in Super Bowl XLV against his hometown team, the Pittsburgh Steelers.
By most accounts, 2021 was a resurgent year for McCarthy's Cowboys. They cruised through the NFC East to a 12-5 record and a playoff spot. They then proceeded to fall to the 49ers at home. Yep, that's the McCarthy way. McCarthy clearly hasn't changed his ways since his Green Bay days. Clock management for one is still terrible. He beats up on inferior opponents and gets exposed and out-coached by better teams. Add in the fact that Jerry Jones was noncommittal on McCarthy being the head coach for the foreseeable future, and that leads me to believe that McCarthy is sort of on the hot seat.
4
Lovie Smith
Now, you may be wondering why I have Smith so high on here. If David Culley is any indication, Smith won't last long in Hapless Houston either. I truly believe the Texans wanted to hire Josh McCown until the whole Brian Flores situation led them to the less controversial decision of hiring their current defensive coordinator. Smith was pretty decent coaching the Bears, but his two years in Tampa Bay were an absolute disaster. I cannot see this really going well, and this does not feel like a long term hire for the Texans.
5
Kliff Kingsbury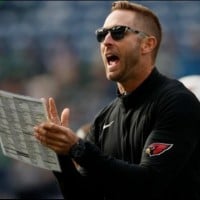 Something is going on in Arizona. Yet again, the Cardinals began the season on fire. For the first month and a half of the season, they were undefeated, and were hailed as a prime Super Bowl contender. But after a Thursday Night loss to the Packers, the season began to unravel. Kyler Murray and DeAndre Hopkins were injured, and the Cardinals limped to an 11-6 Wild Card spot, and proceeded to get slammed by the Rams in the playoffs. Yes indeed, another late season Cardinals collapse. Kingsbury is at the center of all this. The talent he has often overshadows his shortcomings as a head coach. The hire was questionable to begin with three years ago. His seat might not be too hot right now, but if things go awry in the desert this season, then perhaps a change could be made.
6
Frank Reich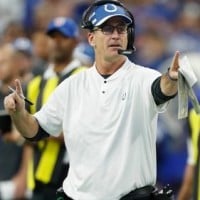 A lot of the blame for the collapse of the Colts near the end of the season can be pinned on Carson Wentz, and rightfully so. But when are we going to acknowledge that Reich has had a lot of responsibility for this as well? He has proven to be a good head coach, but oftentimes the Colts during his tenure have suffered tumultuous stretches during their seasons. With his inconsistencies, it really makes you wonder what his future holds.
7
Ron Rivera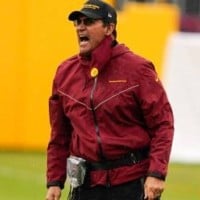 Ronald Eugene "Ron" Rivera is an American football coach and former player who is the head coach of the Washington Commanders of the National Football League.
Rivera brought stability to Washington in 2020, but this last season was a different story. The defense regressed, and the offense could not consistently put points up on the board. A team with playoff expectations fell to a 7-10 record. Perhaps a new quarterback can kickstart the newly named Commanders.
8
Josh McDaniels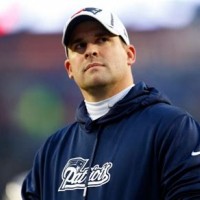 What a strange hire for the Raiders. Their division rival Broncos learned the hard way over a decade ago that McDaniels is not the right call. So my question is, how will this be any different? Has Josh learned anything new during his second stay in New England? The Belichick coaching tree has proven time and time again that it is not a good one. The pressure should be on him, as he is coaching a playoff caliber roster.
9
Kevin Stefanski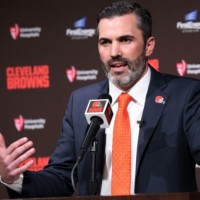 10
Bruce Arians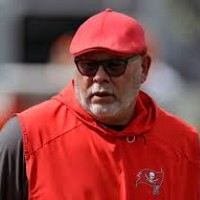 Pretty unlikely that Arians is fired. Rather, he might leave on his own terms. Tom Brady is retired, and Tampa Bay is a talented team. Still, Arians has faltered as a coach without a good quarterback quite a bit in his career.
The Contenders
11
Dan Campbell
I wouldn't say Campbell is under too much pressure. He is widely liked by the Lions roster and front office, and fought hard under difficult circumstances last season. With that being said, he still went 3-13-1, and had quite a few gaffes. Just because someone is a good person, doesn't mean they're a good head coach. We don't know if Campbell is a good head coach yet, and as far as I'm concerned, he still has a lot of work to do. If 2022's results are similar to 2021's, then I can for sure say Campbell is on the hot seat.
12
Mike Tomlin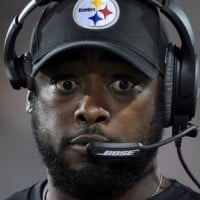 Michael Pettaway Tomlin is an American football coach who is the 16th head coach of the Pittsburgh Steelers of the National Football League.
13 Robert Saleh
14
John Harbaugh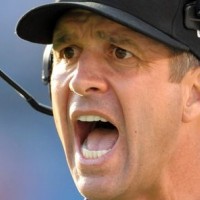 John W. Harbaugh is an American football coach who has been the head coach of the Baltimore Ravens of the National Football League since 2008.
BAdd New Item