Top 10 Biggest Moves in NFL Free Agency 2019
So the NFL off season is upon us which brings up free agency. This is where teams can make moves and trade players which can have monumental impacts on a team's season. Here's some of the biggest signings of 2019.

The Top Ten

1 Odell Beckham gets traded to Cleveland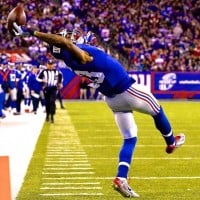 Odell Beckham Jr. is a NFL wide receiver, playing for the Los Angeles Rams. He is most-known for making an incredible one-handed catch against the Dallas Cowboys. Beckham was drafted 12th overall to the New York Giants.
Cleveland is going to have a dangerous offense next year. Odell Beckham is one of the most dynamic offensive weapons. And he should have fun working with the young swagger and talent of Baker Mayfield instead of the old and inconsistent Eli Manning. The Browns are back. Just imagine if they had Saquon Barkley too...
This is the biggest one. This Browns team is going to be very very scary.
2
Tyrann Mathieu traded to Kansas City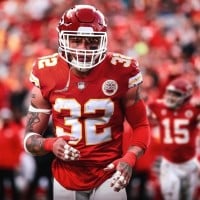 Tyrann Devine Mathieu is an American football safety for the Kansas City Chiefs of the National Football League.
The Chiefs desperately need help on defense and the Honey Badger had a solid season last year. This was a great move for the Chiefs. Eric Berry and Honey Badger could make a great pair on defense and give KC some desperately needed help
Ok since I guess I have finally backed off my rant of the NFL, I should come back to the Football world. This is a really good move for the Chiefs. This elevates their defense.
3
Landon Collins gets traded to Washington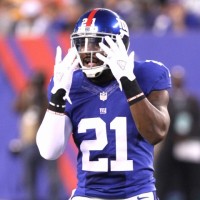 Landon Collins is an American football safety for the Washington Football Team of the National Football League.
He's a good safety who will help Washington out big time. He can be stellar when playing close to the line of scrimmage. And Washington definitely needs help so it makes sense. The only thing I have to wonder is are they paying him too much?
4
Antonio Brown traded to Oakland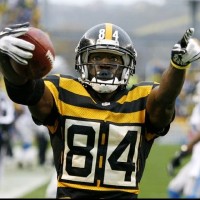 Antonio Brown is an NFL wide receiver and for the Tampa Bay Buccaneers of the NFC South Division. He was drafted in the 6th round of the 2010 draft by the Pittsburgh Steelers, and has also been on the Oakland Raiders and New England Patriots. He is a 7x pro bowler, and regarded as a skilled player.
The Raiders were a complete dumpster fire in 2018 and AB had an solid season however as it progressed tensions grew between him and Ben Rothlisberger. AB eventually wanted out of Pittsburgh. Long story short he finally gets his wish but it's kinda stunning to see him go to a team that's nowhere near the same level as the Steelers. Either way he's a huge gain. He's the type of player who can rejuvenate the Raiders. And if Jon Gruden uses his draft picks wisely then we can talk about playoffs. Now if only they had Khalil Mack and Amari Cooper.
5
Kareem Hunt signed by Cleveland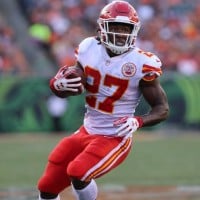 Okay technically he was released by the Chiefs for a controversial video of him kicking a woman Long story short he became a free agent. Cleveland decided to give him a second chance which could pay dividends if all ends well with a potential investigation. If he can indeed play he will be huge for an already dangerous looking Cleveland offense.
6
Nick Foles traded to Jacksonville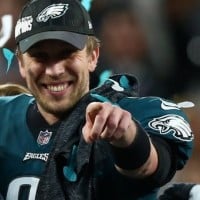 Nicholas Edward Foles is an American football quarterback for the Chicago Bears of the National Football League. He was named MVP of Super Bowl LII.
So Big D Nick is no more in Philly? Interesting that they are going with Wentz despite his history of injuries. Anyway Jacksonville did the right thing by getting rid of Bortles. He was way too inconsistent. I knew they would either be looking for a QB in free agency or the draft and what better Quarterback to acquire than the Eagles Super Bowl MVP? True he may have struggles in the regular season but he's still an upgrade from Bortles. The real question now is can he lead them back to the playoffs?
So Big D Nick is no more in Philly... interesting that they are sticking with Wentz despite his recent injuries. Anyway Jacksonville is in desperate need of a better quarterback. Bortles was way too inconsistent. And who better to go after than a Super Bowl MVP quarterback? This was a good gain for the Jags. Now let's see if you can make the playoffs again.
After a famine overtakes Sacksonville Abbey, and savior emeges...
7
Le'Veon Bell Signed by New York Jets
So let me get this straight he went from sitting out an entire year because he was "not getting payed enough" in Pittsburgh to a team who is giving him even less and is nowhere near the same level as the Steelers were. That doesn't make a whole lot of sense but okay. The Jets got a superstar player for Darnold to work with. Time will tell if it pans out or not but this could be a big deal if all goes well
8
Anthony Barr stays in Minnesota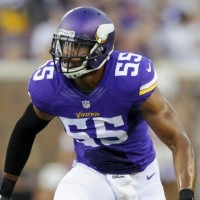 Anthony Barr is an American football outside linebacker for the Minnesota Vikings of the National Football League.
He was originally rumored to go to the Jets but backed out of a deal to stay with the Vikings. This is Big as he was one of the major components of their defense. And the Vikings are throwing a lot of money at him to stay too. It's going to be interesting to see if it's worth it or not
9
Trey Flowers traded to Detroit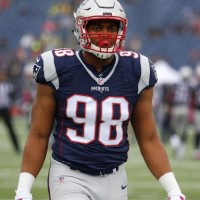 This trade makes a lot of sense in my book. He was one of the top free agents available in my opinion. The Lions were needing help with the Pass Rush and Flowers fills the gap nicely. This trade was rumored for awhile and Detroit made it happen. Another bonus is that Matt Patricia was the defensive coordinator in New England while Flowers was there so familiarity is an advantage as well
10
Mitch Morse traded to Buffalo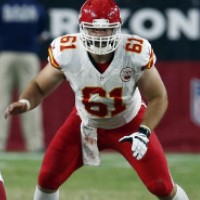 This is a good move for The Bills young quarterback Josh Allen. He has potential but needs help around him. Morse is athletic and will be a great centerpiece of their offense which is essential for a young quarterback like Allen. Hopefully Morse can give him a little bit of breathing room
The Contenders
11
Dee Ford traded to San Francisco
As a Chiefs fan this is not exactly a good thing. Yes he cost us a chance at getting to the Super Bowl but he's still a great player. I get we just got Mathieu but still we can't be trading away the pieces we have on defense
12
Lamarcus Joyner traded to Oakland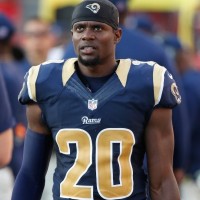 Obviously the biggest gain for Oakland was AB but Joyner was a nice addition as well. He gives them some desperately needed help on defense. Now Jon Gruden needs to be smart and add more help for the defense using a few of those draft picks he's acquired
13 Earl Thomas traded to Baltimore
BAdd New Item