Top Ten Best Green Bay Packers Players of the 2018 NFL Season
Another disappointing season is coming to a close in Green Bay. It was so bad, I think 2017 under Brett Hundley was more fun to watch. Still, we had some standout players that made names for themselves this season, so I will review those guys here.

The Top Ten

1 Davante Adams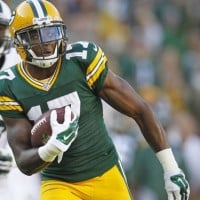 Davante Lavell Adams is an American football wide receiver for the Green Bay Packers of the National Football League.
Hands down, Adams was our best player this year. Along with Aaron Jones, they carried along a bad offense suffering through coaching turmoil, subpar quarterback play, and an oft-injured group of receivers. Unlike 2017, Adams managed to stay healthy all year, minus a one week stint on the injury report with a hamstring injury earlier in the season. This year, he finished with career bests in nearly every category, most notably hitting 1,000 receiving yards for the first time in his career. He also has so far (as of Week 15) tied his career best 12 touchdowns, which he also had in 2016. In addition, he made his second career pro bowl, but was not an alternate this time. Adams is elite. Yet not many seem to realize it still.
2
Kenny Clark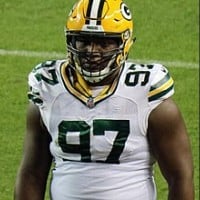 Believe me, he will be as feared as Aaron Donald one day. Okay, maybe not on that level, but still, Clark has made a name for himself. After posting 4.5 sacks in the final few games in 2017, the 2016 first round pick looked poised to breakout in 2018. Turns out, he did, in a great way. Alongside Mike Daniels, Clark fortified the interior of the defensive line, and limited big run plays up the middle. In addition, he can also really rush the quarterback. With Mike Daniels getting doubled up on often, it leaves Clark with the opportunity to get a much needed sack. He had 6 in 2018, second on the team, before being placed on injured reserve after week 15.
3
David Bakhtiari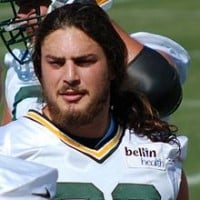 Bakhtiari is the best left tackle in football. Yes, you can make arguments for Terron Armstead, Tyron Smith, and Andrew Whitworth, but it comes down to just how dominant Bakhtiari has been. He is rated the best left tackle in the NFL in 2018, and has shown why. He has protected Aaron Rodgers' blindside like a mammoth. Without him, Green Bay's left side of the offensive line would be... wel... Swiss cheese.
4
Aaron Jones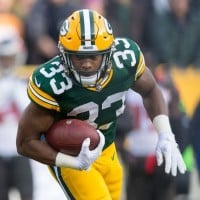 With Jones gone in weeks 1 and 2 for suspension, Green Bay's run game was dead with Jamaal Williams and Ty Montgomery leading it. Once Jones came back, it exploded. Jones himself is a very quick and explosive runner. His ability to slip tackles just amazes me. He's like a wet bar of soap. Too hard for defenders to grab. At one point, he led the NFL in yards per carry. Also, he is a viable receiving threat now, as he has seen more action in the receiving game, and has a receiving touchdown. He finished 2018 with 8 rushing touchdowns and a receiving touchdown, before being placed on injured reserve. He'll be a staple in Green Bay's backfield for years to come.
5
Blake Martinez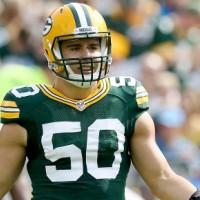 In 2017, Martinez, a 2016 4th round draft pick out of Stanford, tied with two other players for the NFL lead in tackles. In 2018, he has picked up right where he left off. As of Week 15, he is third in the NFL in tackles, behind Darius Leonard and Luke Kuechly. He also has a career high 4 sacks. Now he's a tackling machine and a threat to the quarterback.
6
Jaire Alexander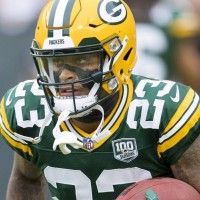 Alexander is just the type of corner I would want on my team. He has swag, and always seems to have a bunch of fun playing. At first, I was questioning Green Bay's decision to trade down in the draft and miss out on Derwin James, who I thought was the best defensive back in the draft. But turns out Alexander blew away all my expectations. He's faced some of the league's best receivers, and held them relatively in check. Many are saying he will be a future pro bowler, and they are right. He's already a leader on this defense. He has a bright future ahead of him.
7
Corey Linsley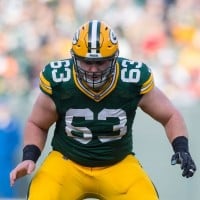 Linsley quietly signed a four year extension after not missing a snap during the 2017 season. In 2018, he didn't miss a snap either. Linsley is one of the most underrated centers in the NFL, and was even named a pro bowl alternate. He's the anchor of Green Bay's offensive line, and doesn't allow much pressure on Aaron Rodgers. He's still quite young, and will be a Bryan Bulaga type veteran for years to come.
8
Geronimo Allison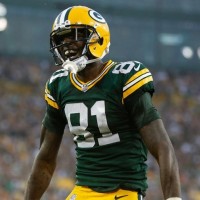 Allison showed true playmaking ability in the first few games of the season, having two huge touchdowns, before going on injured reserve. The former undrafted free agent has looked great, and looks like a good fit as a #2 receiver for Aaron Rodgers in 2019. It all starts with resigning him after the 2018 season.
9
Kyler Fackrell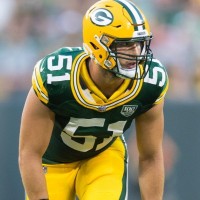 Believe me, I wanted Fackrell gone. Every other Green Bay fan seemed to think the same. He had only produced five career sacks in his two years in the league (2016-2017 seasons). He was too inconsistent, and I did not like him. But apparently all he needed was a new defensive coordinator. Mike Pettine brought out the best in him in 2018, as Fackrell had two games with at least three sacks (against the Bills and Seahawks). He also made himself known as an avid tackler for a loss, often stuffing the runner behind the line of scrimmage. He leads the team with 8 sacks on the season, and I see good things coming for him in the near future.
10
Aaron Rodgers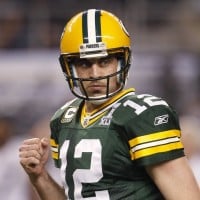 Aaron Charles Rodgers is an American football quarterback for the Green Bay Packers of the National Football League.
Well, well, well. Rodgers had a down season, but despite that, he (undeservedly) made the pro bowl. He still set an NFL record of consecutive passes without an interception. Still, he was incredibly inconsistent. But decent all and all.
The Contenders
11
JK Scott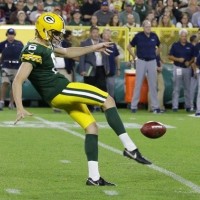 12
Clay Matthews III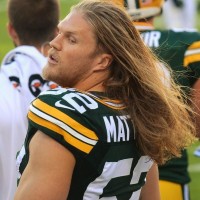 William Clay Matthews III is an American football outside linebacker for the Green Bay Packers of the National Football League.
BAdd New Item