Top Ten Bold Predictions for the 2018 College Football Season
College football is returning shortly. I expect some teams to make a huge jump, others fall. These are some bold predictions for the 2018 college football season.

The Top Ten

1 Alabama Misses the Playoffs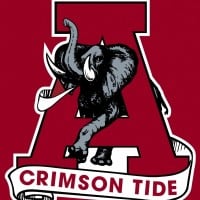 The Alabama Crimson Tide refers to the 21 men and women varsity teams that represent the University of Alabama.
This really is bold, but plausible as well. They lost most of their starters on defense from their 2017 national championship winning season. Notable losses include Minkah Fitzpatrick, Ronnie Harrison, Da'ron Payne, Rashaan Evans, Da'shawn Hand, and Anthony Averett. Not to mention their offensive losses of Calvin Ridley, Bo Scarborough, and Bradley Bozeman. Missing the playoffs may be reality for the Crimson Tide in 2018.
Now this is bold, but at the same time its Nick Saban all the talent he has created is just unreal some of which turn into phenomenal NFL players.
2
Washington Makes the Playoffs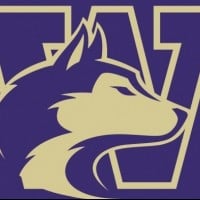 They look very promising, and have even made the playoffs in recent memory. They've consistently stayed a top 25 team for a while, and that'll pay off in 2018.
3
Kansas Improves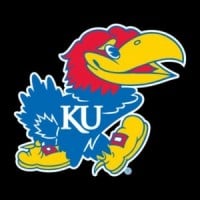 The Kansas Jayhawks, commonly referred to as KU, are the teams of the athletic department at the University of Kansas. They are currently a member of the Big 12 Conference
Seeing their basketball squad is always playing at an elite level I would like to see the football counterpart be as good at a season right?
That's a pretty bold prediction. Our football team is always a joke. However they did get a new Athletic director who had been on the CFP selection committee so maybe we have hope? Probably not
Maybe, but their football program will always be overshadowed by their basketball team.
Update: When you lose to Damn Nicholls there's no hope. The head coach should be fired. This team is becoming more and more like the Cleveland Browns which is not a good thing. An 0-12 season awaits
4
Auburn wins the National Championship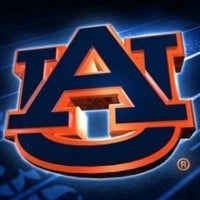 The Auburn Tigers football program represents Auburn University in the sport of American college football.
If Alabama misses out, it opens a window for the underrated Auburn Tigers. Quarterback Jarrett Stidham helped the team win over two number one teams in 2017. Two. Unfortunately, they've lost much of their running backs in the draft. Needless to say, I think there's a chance they can win it all. Even without Cam Newton.
They better hope the roll tide is not in their way, otherwise they might go out the window.
5
Clemson has a Losing Season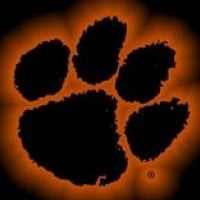 The Clemson Tigers are the athletic teams representing Clemson University. They compete as a member of the National Collegiate Athletic Association Division I level (Football Bowl Subdivision, primarily competing in the Atlantic Coast Conference for all sports since the 1953-54 season.
A miserable loss at the hands of Alabama in the playoffs last year. Now, instead of improving, I see them falling apart. Remember the days of DeShaun Watson? That ended quickly. Miami will be the powerhouse of the ACC this year, and that'll be a challenge for Clemson.
6
Penn State has a Losing Season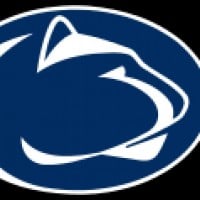 Yeah I don't expect Penn State to be as surprisingly good as they were last year.
Where are Mike Gesicki and Saquon Barkley? In the NFL. This potent offense could take a turn this year, one that could be fatal.
7
UCF Makes the Playoffs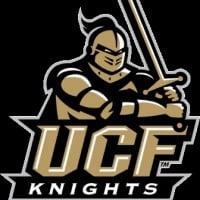 The UCF Knights football team represents The University of Central Florida in the sport of American football.
A smaller college making the playoffs is pretty rare, but UCF nearly did it last year. They went undefeated, and that sure is something. I have confidence in this solid team.
8
Wisconsin wins the Big 10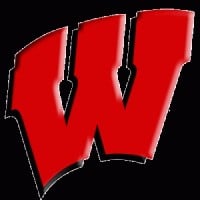 Wishful thinking? Yes. Possible? Another yes. Seriously, Wisconsin hasn't won the Big 10 in a while, and I think the way they're going could lead to actually winning the Big 10 Championship game for once. Unless Ohio State happens. Again.
There's a possibility of that if I have the right scheduled in front of me they could be undefeated to the end without even dealing with an not very difficult road.
9
Miami wins the ACC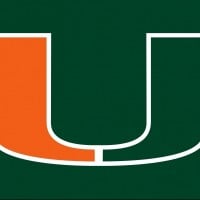 The Miami Hurricanes are the varsity sports teams of the University of Miami, located in the Coral Gables suburb of Miami, Florida.
This was a very promising team in 2017 that met their fate playing Pittsburgh. Clemson stands in their way, but maybe they can overcome in 2018. Only time will tell.
10
Georgia wins the National Championship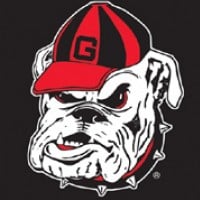 The Georgia Bulldogs and Lady Bulldogs are the athletic teams of the University of Georgia. The Bulldogs compete in NCAA Division I and are members of the Southeastern Conference.
This isn't as bold, but they came so close last year. If they hadn't let Alabama pick them apart in the second half, they would've been champions. Even without Roquan Smith leading the defense and Sony Michael and Nick Chubb gone.
They could, but the running game well be interesting how that goes losing Michael and Chubb that could hurt them.