Top 10 Best Dallas Cowboys Players Going Into the 2018 Season
Dallas had a disappointing 2017 season, in which they lacked talent in a lot of categories. It looks like they're just losing more and more, but they still have good players. Who are they? We're looking at the top 10 Best Dallas Cowboys players going into the 2018 season.

The Top Ten

1 Ezekiel Elliott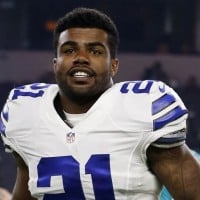 Ezekiel Elijah Elliott is an American football running back for the Dallas Cowboys of the National Football League. He played college football at Ohio State, where he earned second-team All-America honors in 2015.
Elliott led the league in rushing as a rookie with 1,631 yards and entered last year as an MVP candidate. However, a suspension loomed over his head to start the season, and a long legal battle ensued. Elliott ultimately served the six-game suspension, but the eight games that he played before that were affected by the threat of the suspension. The Cowboys went 3-3 without him. He gained 983 yards in the 10 games he did play. Elliott should again join the MVP conversation as he is expected to play a significant role in the team's offense. He'll likely get somewhere close to the 354 touches he had and the 716 snaps he played in 2016.
Suspension took away six games from Elliott in 2017, but considering his rookie season, he's still really young and is definitely the most talented player on the Cowboys' team.
Second best. Cooper's better.
2
Demarcus Lawrence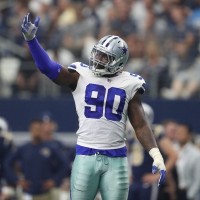 Fourteen and a half sacks and four forced fumbles give you an idea of how athletic Lawrence is. He may not produce 2017's numbers in 2018, but he'll surely have another Pro Bowl-caliber season.
3
Zack Martin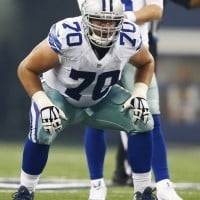 Zachary Edward Martin is an American football offensive guard for the Dallas Cowboys of the National Football League.
Dallas gave him a six-year extension days ago and made him the highest-paid offensive lineman in NFL history. That shows the work Martin puts in when playing. He will for sure make the 2018 Pro Bowl if no injury is involved.
The guy is the most consistent blocker on our team and is a key part of our offense. Without him, there would be a hole that we can't fill, and both the run and pass game would suffer. There's a reason we've thrown a boatload of money at the guy!
4
Dak Prescott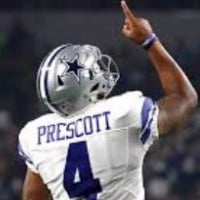 Rayne Dakota "Dak" Prescott is an American football quarterback for the Dallas Cowboys of the National Football League.
Well, he had a sophomore season to forget, missing the playoffs all while going 9-7. The Cowboys have tried to make their offense "Dak-friendly," but have they just made things worse? Only time will tell if Prescott gets back to form anytime soon.
5
Tyron Smith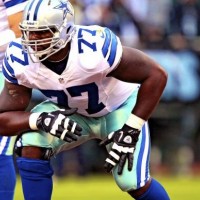 Another elite offensive lineman who's part of arguably the best offensive line in the NFL. He'll follow Zack Martin to the Pro Bowl in 2018.
6
Travis Frederick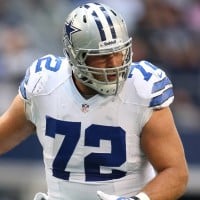 Travis Frederick is a former American football center who played his entire career for the Dallas Cowboys of the National Football League.
7
Sean Lee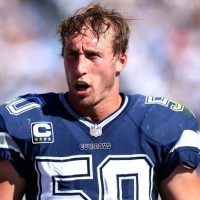 He had a down year, and injuries seem to follow Lee everywhere. Assuming he stays healthy in 2018, he could make something of himself.
8
David Irving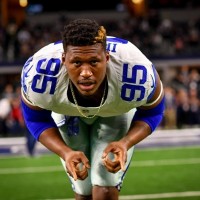 He had seven sacks and one forced fumble in 2017, and he's showing Dallas what he can do. Can he produce more sacks in 2018?
9
Cole Beasley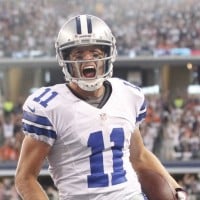 He may have to be their number-one receiver in 2018, after a four-touchdown, 300-yard receiving season. They're in a crisis at wide receiver.
10
Byron Jones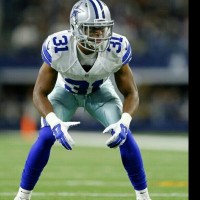 He had one interception in 2017, which he returned for a touchdown. He has potential, but Jones needs to show it more often.
BAdd New Item