Top 10 Dallas Cowboys Players of the 2017-2018 Season
How bout them Cowboys! Jerry Jones has got to be loving this new Cowboys team. America's team has big expectations to go back to the playoffs, but repeating the same performance is going to be a tough task.

The Top Ten

1 Zack Martin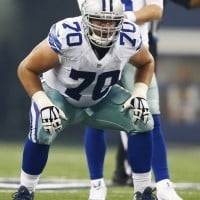 Zachary Edward Martin is an American football offensive guard for the Dallas Cowboys of the National Football League.
The best guard arguably in the league today, every play I have seen from Dallas and I notice nobody can out beat getting on the side of Zack Martin even some of the greatest defensive lineman have a hard time with getting passed Martin.
2
Tyron Smith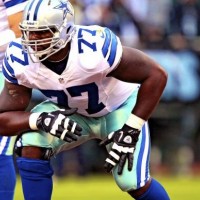 Yes the top 3 is arguably the most important key to Dallas's success that doesn't get the credit it deserves, and that would be the great wall that was built very impressively making any quarterback look good in that system.
3
Travis Frederick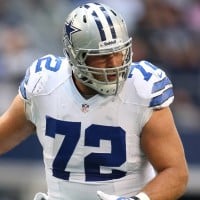 Travis Frederick is a former American football center who played his entire career for the Dallas Cowboys of the National Football League.
One of the best Centers in the league, a little overlooked, but a big part of the great wall of Dallas.
4
Dak Prescott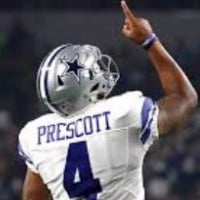 Rayne Dakota "Dak" Prescott is an American football quarterback for the Dallas Cowboys of the National Football League.
Dak is the real deal, and I'mm proud because they finally moved on from the dead wight that was Tony Romo, and realized he was getting too old, and kept getting so what was the right thing to do carry the touch to a more younger, and probably better quarterback of the future of Dallas in Mr. Prescott.
5
Sean Lee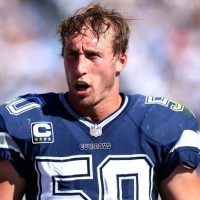 Sean Lee seems to have problems staying healthy, but when his on the field he makes an effort at least even if bruised up a bit. When DeMarcus Ware left he pretty much had controls to that defense from there on out.
6
Ezekiel Elliott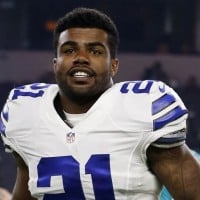 Ezekiel Elijah Elliott is an American football running back for the Dallas Cowboys of the National Football League. He played college football at Ohio State, where he earned second-team All-America honors in 2015.
Zeke is looking like the next great running back of today however something tells me this is the one year he might not be what he was his rookie season. The fact he has to miss 6 games due to the fact of an abuse case is more of a question mark if could play at all. Next thing you know he might put up a ton, but not nearly like he did in his rookie season which was unreal.
He did better in 2018 than 2019 because I don't know how he got stopped easily in 2019.
7
Dan Bailey
He is literally the most accurate kicker in the NFL I mean aside from last year he is one heck of a kicker Dallas found at such a right time just to replace Nick Folk.
8
Jaylon Smith
This guy might be the huge difference for this defense the long term. It was very risky picking a guy with a scare injury in which he could not play his first year, now year two, and Dallas shocked us all when they made it to the playoffs with two rookies something we have not seen since the 90's when Troy, and Emmitt came in town. Could Jaylon Smith be that Demarcus Ware they once had?
9
Dez Bryant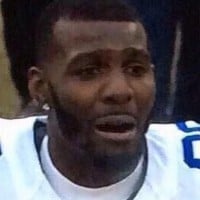 Desmond Demond "Dez" Bryant Sr. is an American football wide receiver for the Dallas Cowboys of the National Football League.
Despite being labeled a ''hater'' of this Wide Receiver, Dez can make plays when he doesn't have an attitude tantrum meltdown for his team like you see in the picture to the left is accurately presented accept it.
10
Taco Charlton
Well he'll have a cool sounding name at least, and coming from the greatest college program in NCAA history (debatably) I see him working out well in Dallas, and they need somebody up front to do some stand out man up front to eventually lead this young defense into a potential super bowl contending team.
The Contenders
11
Cole Beasley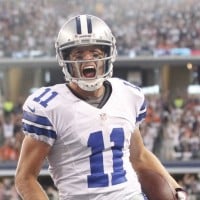 12
Jason Witten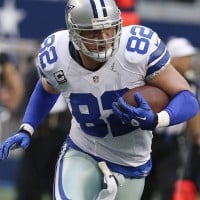 Christopher Jason Witten (born May 6, 1982) is an American football tight end for the Las Vegas Raiders of the National Football League. He played 16 seasons for the Dallas Cowboys of the National Football League (NFL). He played college football for the University of Tennessee, and was drafted by the ...read more.
BAdd New Item