Worst Injuries of the 2017 NFL Season
Think about this. A player is having a stunning season, in the race for NFL MVP... then he tears his ACL. You all know what I'm talking about. We're looking at the top ten worst injuries of the 2017 NFL Season.

NOTE: I'm ranking this first by how the injury affected the team, then by how severe it was.

The Top Ten

1 Ryan Shazier Injures Spinal Cord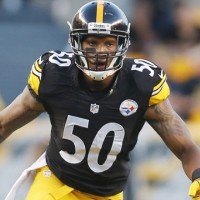 Ryan Shazier is an American football inside linebacker for the Pittsburgh Steelers of the National Football League.
How is this number three!? This is my guy my teammate who I love and respect and this was awful! I get your other picks and how they ruined the teams season. But this ruined this mans future! His whole life he will probably never play football again! Think about his family his whole life is messed up! This injury wasn't about football this was about life and this injury ruined his!
He is #1 because of the severity of his injury, not because of how it affected his team. While Shazier's team noticed his absence, his injury may leave a hole on Pittsburgh's defense for a while. Not only is this bad for the Steelers, Shazier may never get a chance to play another snap of football due to his spine injury.
It ended his football playing days. He was a great player and a young one with so much potemtial.
2
Deshaun Watson Tears ACL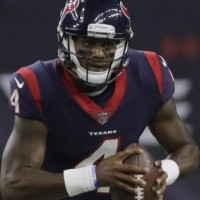 He was the Texans future, their shining star on offense. But, things took a turn for the worse when the Rookie of the Year candidate tore his ACL in practice in November 2017. The Texans only won one game without him the remainder of the season. Now, people are wondering if the ACL tear will affect his play. The Texans can only hope not.
This sent the Texans from looking good to a total train-wreck. Hopefully they improve with Watson's return
3
Kam Chancellor Suffers Neck Injury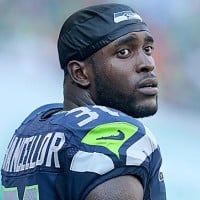 Kameron Darnel "Kam" Chancellor is a former American football strong safety of the National Football League. He spent all 8 seasons of his career with the Seattle Seahawks, and was a key member of their Legion of Boom defense.
Chancellor's playing career may be on the line after he suffered a neck injury in a November 2017 matchup against the Arizona Cardinals. He remained out for the rest of the season, and it was noticeable. Seattle missed the playoffs in 2017, without key players such as Richard Sherman, Cliff Avrill, and Chancellor. As of May 2018, he still hasn't been medically cleared to play again, but Seahawks fans hope one of their last key members of the Legion of Boom plays again.
This ended another young players football days, someone with potential too. He got unlucky, like many other players.
4
Aaron Rodgers Breaks Collarbone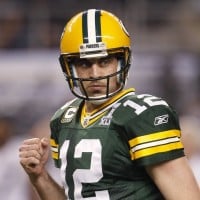 Aaron Charles Rodgers is an American football quarterback for the Green Bay Packers of the National Football League.
The Packers were soaring high at 4-1 in 2017. That, is, until Week 6 in October 2017. In a matchup against the Minnesota Vikings, Rodgers was hit from his left side and landed on his right shoulder. While he was gone, the Packers only won three games, and when Rodgers did come back in Week 15, he threw for three interceptions in a loss against the Carolina Panthers. Packers fans hope he'll be at 100% to start the 2018 season.
This was another injury that totally wrecked a team. Had he not been injured they could have made the playoffs but they couldn't get the job done with Hundley
A good team with a good QB until he got hurt. That tackle ended the packers season.
5
Carson Wentz Tears ACL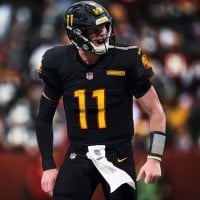 Carson Wentz is an American football quarterback for the Indianapolis Colts of the National Football League. He played college football at North Dakota State University. He was drafted by the Eagles with the second overall pick of the 2016 NFL draft, becoming the highest drafted quarterback from an FCS school and the highest drafted player from NDSU.
He's low on the list because his team won the Super Bowl after his injury, but it was still a blow to the Eagles. His injury most likely prevented him from winning NFL MVP. He most likely would've been named Super Bowl MVP if he had played and won. It's unknown whether he'll be ready for the 2018 opener game.
Unlike Rodgers or Watson this injury didn't stop the Eagles. Wentz gone? No problem! Nick Foles lead the team to its first super bowl.
6
Joe Thomas Tears Triceps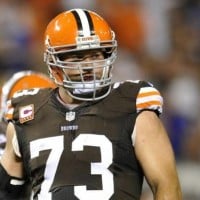 Arguably one of the greatest offensive lineman in NFL history, he had a consecutive snap count of 10,363 before disaster struck. Making the Browns season worse, Thomas tore his triceps in his left arm, ending his season. That was also the last play of his career, as he retired in March 2018.
7
Richard Sherman Ruptures Achilles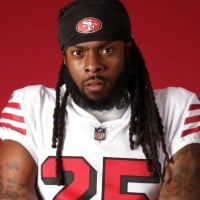 Richard Kevin Sherman is an American football cornerback for the San Francisco 49ers of the National Football League.
Another brutal blow that contributed to Seattle's 2017 downfall. Without Chancellor and Sherman, the Seahawks were never the same. U
He was a great cornerback in those years, and this blow got him traded to the 49ers, where he couldn't rebound.
8
J.J. Watt Breaks Leg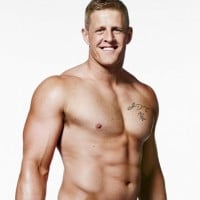 Justin James "J. J." Watt is an American football defensive end for the Arizona Cardinals of the National Football League. He was drafted by the Texans with the 11th pick in the first round of the 2011 NFL Draft, and played college football at Wisconsin. ...read more.
Coming off of being out most of 2016, many hoped Watt would stay healthy in 2017. Well, their hopes were dashed when he broke his leg in a game against the Kansas City Chiefs. This altered their defense for the remainder of 2017, and it was never the same. Texans fans hope Watt can stay healthy and maybe possibly win NFL Defensive Player of the Year in 2018.
9
David Johnson Dislocates Wrist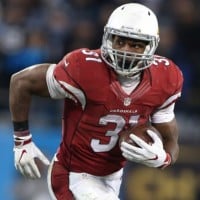 David Jerome Johnson Sr. is an American football running back for the Houston Texans of the National Football League. He was drafted by the Cardinals in the third round of the 2015 NFL Draft. He played college football at Northern Iowa.
In an injury ridden season for the Arizona Cardinals, star running back David Johnson dislocated his wrist in the 2017 season opener against the Detroit Lions. After missing the entire season, Cardinals fans hope he can return to form.
10
Odell Beckham Fractures Ankle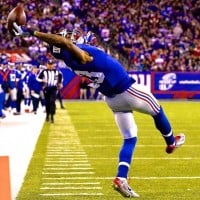 Odell Beckham Jr. is a NFL wide receiver, playing for the Los Angeles Rams. He is most-known for making an incredible one-handed catch against the Dallas Cowboys. Beckham was drafted 12th overall to the New York Giants.
Granted, his injury didn't affect the Giants too much, as they were already struggling, but it was a brutal blow to New York's team regardless. They may have done a bit better with him if he hadn't gotten injured against the Chargers in week 5. He'll however most likely be ready to start the 2018 season.
The Contenders
11
Allen Robinson Tears ACL
This injury could linger for the rest of his playing days, and I hope it doesn't.
BAdd New Item