2018 First Round NFL Draft Picks Most Likely to Succeed
The 2018 NFL Draft was a little over a month ago. Before that, we had the mocks, trades, and articles predicting which rookie would be most successful in 2018. Well that's what I'm doing here. We are looking at the 2018 first round NFL draft picks most likely to succeed in 2018.

The Top Ten

1 Saquon Barkley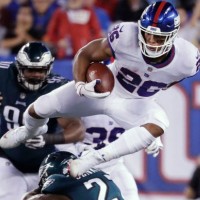 Yeah, I know he was already projected favorably, but I think he's the real deal for the Giants. Look at his situation. He's got an excellent mentor in former Panthers star running back Jonathan Stewart, and his skill level is off the charts. And with Eli Manning on a decline, they may rely on a more run heavy scheme. This is a sure fire path to rookie of the year for Barkley.
2
Quenton Nelson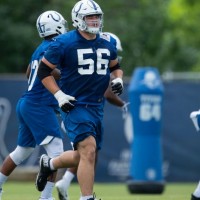 He was the best offensive lineman in the draft, which is why he was picked all the way up at number six. He was sturdy and tough in college, and he will do a great job in protecting Andrew Luck and his shoulder in 2018. Offensive linemen never win rookie of the year, but he'll still be a premier lineman in the NFL in 2018.
An amazing prospect and was drafted by a team who desperately needed him. I expect him to succeed at the highest level
3
Bradley Chubb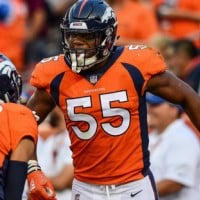 You've got a power on defense in Chubb. In fact, I think he's better than Myles Garrett. Also, Chubb gets to play with Von Miller, and with those two together, they could cause ruckus in the AFC West. Chubb has a chance to rack up the most sacks out of any rookie, and maybe even any NFL player in 2018. I can't believe the Browns let him slide.
4
Derwin James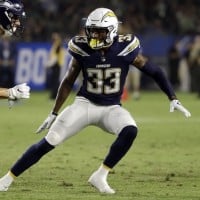 How on earth did James fall so far back? The Chargers were lucky to pick him up. They already have an elite defense, but with James and Casey Hayward in the backfield, complete passes from opposing teams will decline.
5
Roquan Smith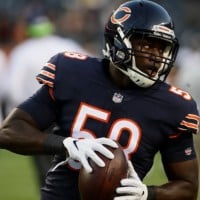 A star at Georgia, and that trend will continue into his NFL career. Joining a Bears defense with huge potential in 2018 could make this a top 10 defense. Smith will help this defense blossom.
6
Minkah Fitzpatrick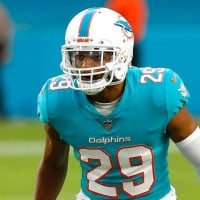 He was the best defensive back in the draft. Denzel Ward may have been taken higher, but the Browns apparently don't know what talent is. Fitzpatrick has potential to get into the running for defensive rookie of the year if he plays like he did at Alabama.
7
Lamar Jackson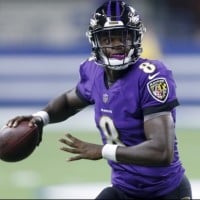 You want success? Imagine being on the clearest path to a starting quarterback ever. The only people in your way are the declining Joe Flacco, and Robert Griffin III. Jackson also has value at wide receiver, so expect to see some passes from Flacco end up in Jackson's hands. That is, if Flacco can get it to him.
Mayfield will fail in the NFL.
8
Tremaine Edmunds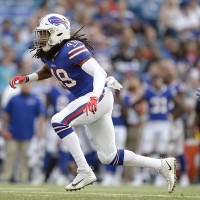 9
Josh Rosen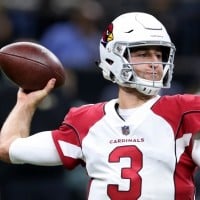 He probably is the most pro ready quarterback of the 2018 draft class. Many people mentioned that, yet he slid, and Arizona wisely picked him up. The man with a degenerative knee, Sam Bradford, and the crappy backup Mike Glennon are his only competition. Rosen will start in 2018. I guarantee it. I know they said Bradford will start, but Rosen will eventually fill in the position.
10
Vita Vea
He's on one of the best defensive lines in the NFL. That should already be a sign on his success level in 2018. On an unrelated note, try pronouncing his full name. It's pretty difficult.
The Contenders
11
D.J. Moore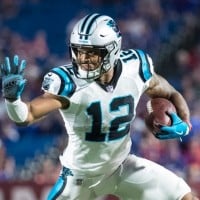 He was the best wide receiver in the draft, which is why he was the first one taken. He'll bring something to the Panthers receiving corps that they haven't had in a long time.
12
Calvin Ridley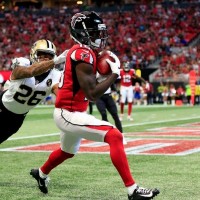 13
Sony Michel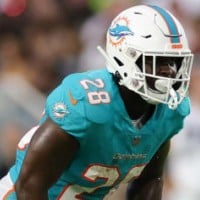 BAdd New Item