Top 10 Dark Horse NFL Teams Going Into the 2018 Season
In case you're wondering the term "Dark Horse" refers to a team that is unexpectedly more successful than people originally thought. Look at the 2017 Jacksonville Jaguars for a good example of this. Now let's take a look at which teams could surprise us the most this season.

The Top Ten

1 Los Angeles Chargers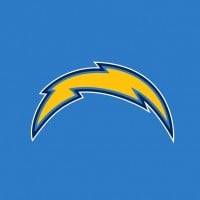 The Los Angeles Chargers are a professional American football team based in Los Angeles. The Chargers compete in the National Football League as a member club of the league's American Football Conference West division.
Last year the Chargers were just barely outside of the playoffs. This could be the year they break through. This team has a good core on offense with Phillip Rivers, Melvin Gordon, Keenan Allen, and Tyrell Williams. On defense they have Joey Bosa and Melvin Ingram and Derwin James will definitely fix a hole in the secondary. Anthony Lynn may not have the coaching ability to lead this team but there's more than enough talent on this team to be a playoff contender especially with the AFC being relatively weak
If they do end up winning the AFC West, they'll host a playoff game in their 27,000 person soccer stadium and fans of the opposing team will outnumber Chargers fans four to one. Listen up Spanos, it's not the locals' fault that you moved your franchise to their city that doesn't care about them in the slightest. They barely care about the Rams even though they're a Super Bowl contender now. Just do us all a favor and move the Bolts back to San Diego.
2
Houston Texans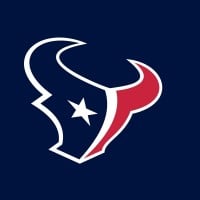 The Houston Texans are a professional American football team based in Houston, Texas. The team competes in the National Football League as a member club of the American Football Conference South division.
Will Watson's injury be a step backwards for him? Or will it be motivation for him to come back stronger and better? those questions will remain unanswered until the season begins, but one thing we can't deny is Watson's success before his injury. Before his season ended due to an ACL injury, he led the NFL in passing touchdowns with 19. And then once Watson's season was over the Texans season was over. It's tough to argue against how important Watson really is to Houston. Like some of the other teams the Texans had some moves that needed to be made. Some of the biggest moves that they made this offseason include signing Aaron Colvin, Tyrann Mathieu, and Zach Fulton. With the AFC being so weak, Watson could dominant the air throughout the season and really take this team to the next level. His ability to use his legs and arm to make plays makes one of the scariest quarterbacks in the NFL. If he can continue the strong performance from 2017 and carry it into this season, this team is ...more
Hopefully Watson doesn't get too cocky and the Texans have a bounce back year. SOMEBODY in the AFC needs to step up to beat New England in the playoffs.
3
San Francisco 49ers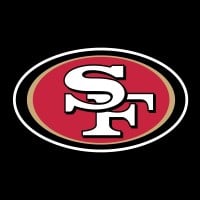 The San Francisco 49ers are a professional American football team located in the San Francisco Bay Area.
Last year was filled to the brim with dark horse teams. In the NFC, 5 of the 6 playoff teams were different from the year before. Only the Falcons managed to make the postseason both in 2016 and 2017. No one could have predicted that teams like the Eagles, Vikings, Saints, and Rams would have risen to the top of the conference at the start of last year's season. I think with a revamped roster and a rising QB in Jimmy G, the 49ers will be the league's turnaround squad in 2018. The only thing that's predictable about the NFC is its unpredictability. Meanwhile, the AFC is easier to predict than the NBA Playoffs.
When it comes to teams that could make the post-season this season that didn't make it last season. The Niners are one team that comes to mind.Jimmy G alone gives the 49ers a lot to be excited for this season. Their franchise quarterback came from the Patriots system, and he took off and the Niners went on to win their last five games Stud running back Jerrick McKinnon was also signed in place of Carlos Hyde, and McKinnon brings a different run and play style to the backfield. A few offensive lineman, and defensive pieces were also re-signed. Say what you want about Richard Sherman but he also brings some spice to that Niners defense, and those divisional games against the Rams are sure going to be interesting to watch. Don't be surprised if both of those NFC West teams make the post-season this upcoming year.
4
Denver Broncos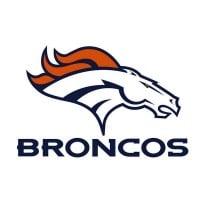 The Denver Broncos are an American football team based in Denver, Colorado. The Broncos compete in the National Football League as a member club of the league's American Football Conference West division.
What helped the Denver Broncos get to the Super Bowl a few years ago was a good defense. While the departure of Aqib Talib was tough to swallow, they were able to save up money to bring in a decent quarterback in Case Keenum, and then they got lucky when defensive end Bradley Chubb fell into their lap in the draft. The Broncos were also able to improve their secondary after losing Talib by adding Su'a Cravens. Although his commitment may be questioned, the talent is there. And, of course, the Broncos brought in Keenum and gave him a few decent weapons. Both their second and third round draft picks were focused on the offensive side, as they drafted wide receiver Courtland Sutton and running back Royce Freeman. This Broncos team already has two of the best wide receivers in Demaryius Thomas and Emmanuel Sanders, but they haven't been as productive playing with mediocre quarterbacks. With a talented quarterback with some playoff experience, Keenum should be able to give this team a shot ...more
5
Buffalo Bills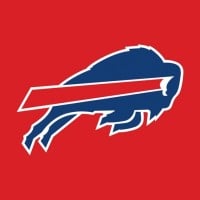 The Buffalo Bills are a professional American football team based in the Buffalo–Niagara Falls metropolitan area that competes in the National Football League. Buffalo Bills had the longest playoff drought of any team which came to an end in 2017.
Let's be honest, as long as Tom Brady is on the field for the New England Patriots, they are the king of the AFC East. However, the Buffalo Bills were playoff-bound last season thanks to a hard-nosed defense and a run game that was sixth in the NFL averaging 126.1 rushing yards per game. They do have an interesting quarterback situation however. Their two options are really Josh Allen or AJ McCarron. The Bills kick off the season with three of their first four games on the road at Baltimore, Minnesota, and Green Bay. As a matter of fact, five of the team's first seven games are road contests. Can this young team knock the Patriots off the throne? That will be a very tough task. But they will prove to give New England their biggest test within the division. Could they surprise us and return to the playoffs again?
Nathan Peterman will take us to the playoffs. Nobody trusts the process. Everybady is looking at how bad he did in some games last year. Well he has been on fire in preseason, with no interceptions, and barely any incompletions, along with a couple tds. TRUST THE PROCESS
6
Washington Redskins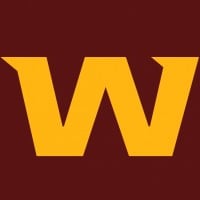 The Washington Commanders are a professional American football team based in the Washington, D.C. metropolitan area. In 2020, Washington after 87 years got rid of the Redskins trademark due to it being labeled racist to native culture. It was named the Washington Football Team until February 2022, when the team was renamed the Washington Commanders.
Honestly I don't have high expectations for Washington. With Derrius Guice being out Chris Thompson will have to carry most of the TE workload. And Alex Smith just had his best season so can he repeat that or will he go back to his older version? They may surprise me but it's not likely
7
Jacksonville Jaguars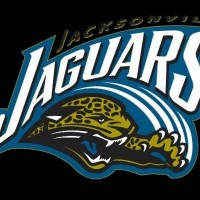 The Jacksonville Jaguars are an American professional football franchise based in Jacksonville, Florida.
Some say that last season's success wasn't enough to justify the Jacksonville Jaguars possibly making a Super Bowl run. In past seasons, they were a team to make fun of, with Blake Bortles being the main target. But last season, that all changed. Bortles was more careful with the football, and being the no. 1 ranked defense made it difficult for offenses to score on them. And oh, you could say drafting Leonard Fournette helped balance out this offense. And let's not forget, if the officials made the change on the Myles Jack play, the Jaguars had a good chance at defeating the Patriots. If they keep things going on offense then watch out.
8
Chicago Bears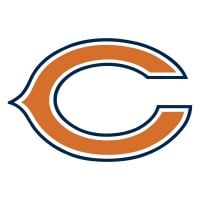 The Chicago Bears are a professional American football team in Chicago, Illinois. The Bears compete in the National Football League as a member club of the league's National Football Conference North division.
Chicago hasn't really gotten any better in recent seasons there reasons to believe why that might change. Mitchell Trubisky could pull a Goff/Wentz and have a strong year with more weapons to work with now the Bears top four options will all be somewhat new faces. Allen Robinson could be their new No. 1 receiver. While a former top-10 pick Kevin White is finally (knock on wood) healthy and could be slotted as their No. 2. Second-round pick Anthony Miller is set to man the slot, and free-agent signing Trey Burton should be their primary option at tight end. What's scary is we don't know what to expect from these guys which could help the Bears offense If all goes well Chicago will make some progress
I expect some sort of a jump from Chicago this season. But my question is, how did Matt Nagy develop Mitch Trubisky over the offseason. He's got weapons at receiver, but wasn't always the best passer last season. I'm looking to see if he makes a sophomore jump. If he doesn't, I wouldn't worry. It'll take time for Chicago to improve, but I see them for now getting a 7-9 at best for 2018.
9
Baltimore Ravens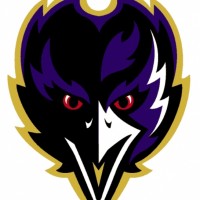 The Baltimore Ravens are a professional American football team based in Baltimore, Maryland. The Ravens compete in the National Football League as a member club of the American Football Conference North division.
I didn't have them in the original list but This team could still very well surprise us. The offense looks better with Michael Crabtree John Brown Willie Snead Hayden Hurst and Mark Andrews. Lamar Jackson will also be an important part of this offense. They already have a decent defense so it really depends on how Flacco and/ or Jackson does. they could either be mediocre at 8-8 or 9-7 or they e could lead Baltimore back to the playoffs and be what saves John Harbaugh from getting fired for now
10
Los Angeles Rams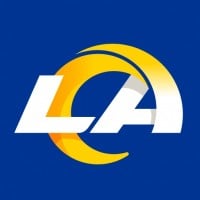 The Los Angeles Rams are a professional American football team based in the Los Angeles metropolitan area.
You might be wondering how are they a dark horse team? Well last year Nobody really gave them a shot to make the playoffs and what happened? They made the playoffs. Once they made the playoffs, nobody had them possibly winning the Super Bowl. While they were disappointing in the playoffs,with an offseason like they had,the Super Bowl could be a real possibility. The Rams didn't have a first round draft pick this year after they made a surprising trade with the Patriots that landed them Brandin Cooks, who will replace the departed Tavon Austin. They also set out to make some impact moves in free agency. And, they definitely delivered. Some of the biggest names they acquired include Aqib Talib, Ndamukong Suh and Marcus Peters. Long story short, this team may have put together now one of the best defenses in the league, while having a young offense that can spread the ball through the air and on the ground. Goff now has the experience and he has the pieces to make a Super Bowl contender.
The Contenders
11
Atlanta Falcons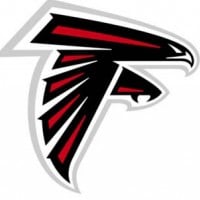 The Atlanta Falcons are a professional American football team based in Atlanta, Georgia. The Falcons compete in the National Football League as a member club of the league's National Football Conference South division.
This might be bold but the Falcons have stayed in tact relatively well since their Super Bowl loss. They're technically still in their window of contention. Can the core play to the level they did in 2016? That's really the biggest factor in determining what to expect from this team
12
Kansas City Chiefs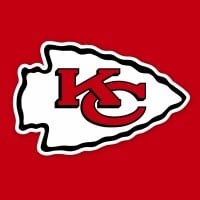 The Kansas City Chiefs are a professional American football team based in Kansas City, Missouri. The Chiefs compete in the National Football League as a member club of the league's American Football Conference West division.
Okay I'm not completely sold all the way on this one but hear me out. A lot of people are saying this is going to be a down year for KC now entering the Patrick Mahomes era and Andy Reid possibly on the hot seat. However Mahomes is already surrounded with several decent weapons including Travis Kelce, Tyreek Hill, Kareem Hunt, spencer ware and Sammy Watkins. The only problem is the defense. I don't think Justin Houston and Eric Berry are enough. If the defense doesn't improve then they're only going to be 9-7 at best
13
Carolina Panthers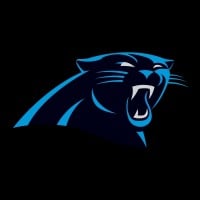 The Carolina Panthers are a professional American football team based in Charlotte, North Carolina, that competes in the National Football League.
BAdd New Item