Best Big 10 Teams Going Into the 2018 College Football Season
The Big 10 may not be as dominant in 2018, with teams losing key players in the NFL draft. Regardless, there's always at least one dominant team, and others who are pretty good. Here, we're looking at the top ten best Big 10 Teams going into the 2018 college football season.

The Top Ten

1 Ohio State Buckeyes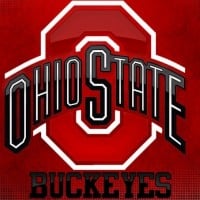 The Ohio State Buckeyes are the athletic teams that represent The Ohio State University, named after the colloquial term for people from the state of Ohio and after the state tree, the Ohio Buckeye.
2017's Big 10 winners ended up missing the playoffs. Now J.T. Barrett or however you spell it is in the NFL, along with top corner Denzel Ward. Should we expect a drop from them this year? I don't think so. Ohio State has been consistently good for years, and a few players leaving won't really do any bad for them in the long run.
Ohio State's playoff hopes may be in trouble depending on what happens with the Urban Meyer investigation in the Zach Smith incident that came out of seemingly nowhere. Now his future in coaching at Ohio State is in jeopardy.
2
Wisconsin Badgers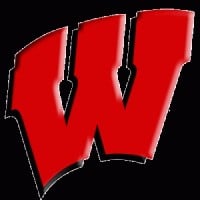 Wisconsin's only major loss from the draft this year was Troy Fumagalli. Other than that, their roster looks the same. They already have one of college football's top running backs in Jonathan Taylor, who is entering his sophomore year. Can he win the Heisman this year? We'll find out soon enough, and see what Wisconsin will do this year.
3
Michigan State Spartans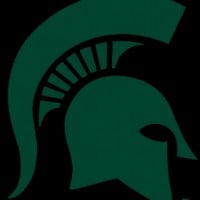 Not many of their wins in 2017 were routs. A lot of them were very close, including that game against Penn State in which they won. They were better than their Michigan counterpart last year. Can they manage to get into the top 25 again?
4
Penn State Nittany Lions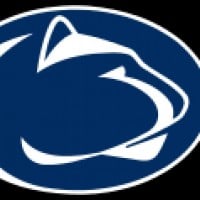 Surprised how low they are? Well, they lost two major offensive playmakers in the draft. What'll they do now? How will 2018 pan out for them? Will they regress and fall into obscurity?
5
Michigan Wolverines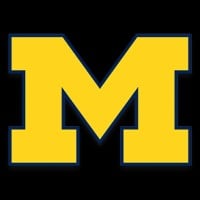 The Michigan Wolverines comprise 27 varsity sports teams at the University of Michigan. These teams compete in the NCAA's Division I and in the Big Ten Conference in all sports except women's water polo, which competes in the NCAA inter-divisional Collegiate Water Polo Association.
The second half of 2017 really killed off Michigan, with three straight weeks of losses to Wisconsin, Ohio State, and South Carolina. I say don't panic yet. While Michigan State is the better team right now, I wouldn't be too concerned.
6
Iowa Hawkeyes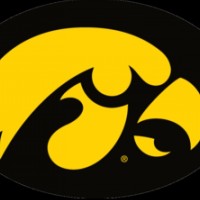 The Iowa Hawkeyes are sports teams that represent the University of Iowa in Iowa City, Iowa, United States.
2017 was a surprising year for Iowa. They finished at 8-5 and even managed to make it into the top 25 at one point during the season. But a lot of their losses came against tough Big 10 rivals. That's their weakness, but can they improve upon that in 2018?
7
Northwestern Wildcats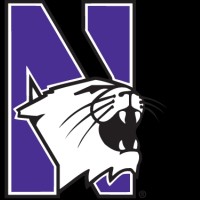 Not too shabby, Northwestern. You surprised me last season, but can you come away with a winning record this year? You have tough opponents.
8
Purdue Boilermakers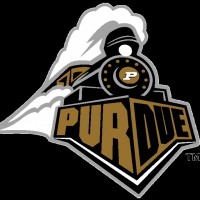 The Illinois Fighting Illini represent the University of Illinois at Urbana-Champaign. Competing in the Big Ten Conference, they are known for their strong wrestling and men's basketball programs. Their colors are navy blue and orange, and their mascot is the Chief Illiniwek, although the mascot is retired and now considered controversial.
While they may not be a true contender this year, they can at least come away with a winning season.
9
Nebraska Cornhuskers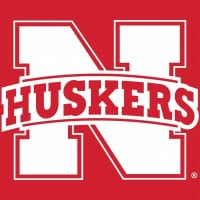 The Nebraska Cornhuskers football team represents the University of Nebraska–Lincoln. Among the 128 Division I-FBS teams, Nebraska is one of ten football programs to win 800 or more games.
4-8, I guess that wasn't surprising, but still better than a few teams in the Big 10.
10
Minnesota Golden Golphers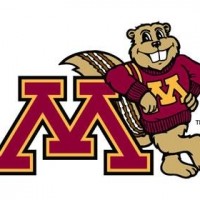 I went through a few teams who could've made it here, but Minnesota seemed to be the best choice. They just have the better chance of winning than other bad Big 10 teams. Sure, Minnesota really hasn't been that good for a while, but someone had to make this list.
BAdd New Item