Worst #1 Overall NFL Draft Picks
Normally when you have the rare chance of picking 1st overall it usually means something good right? Well no in this case these guy never live up to their expectations, and have been considered flat out ''busts.''

The Top Ten

1 Jamarcus Russell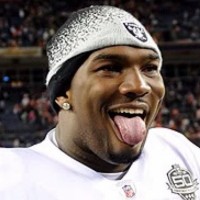 JaMarcus Trenell Russell is a former American football quarterback. He played college football at LSU, where he finished 21–4 as a starter and was named MVP of the 2007 Sugar Bowl. Russell was drafted by the Oakland Raiders with the first overall pick in the 2007 draft. He was out of the NFL after 3 underwhelming seasons with the Raiders, and is often considered to be one of the worst NFL quarterbacks of all time, as well as one of its biggest draft busts.
Many have argued to be not only the worst #1 overall selection in NFL history, but he absolute worst player of all time. With a completion of a 52.1 and in 31 games that is horrible. Yet again though it was one of the last times the Raider unknown existed, but this is the worst offender of all.
2
Walt Patulski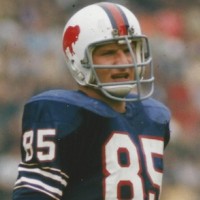 This is probably the Bills darkest moment in history was select Mr. Patulski, and based on all the data I could trace he did nothing despite being moderately healthy... that's gotta be unreal to see. Only notable highlights show five sacks I guess that's something even if its very hard to come up with conclusive evidence like a reference in a Basketball game.
3
Tom Cousineau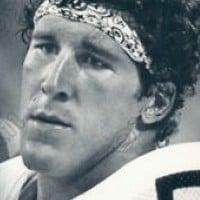 Another notable Bills bust that never even played for them instead stayed in the CFL for many of those year until taking his ball and going to the Browns rejecting that choice to play for Buffalo Ouch!
4
Courtney Brown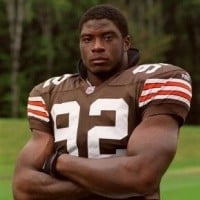 For what he has produced overall for a guy who was a monster at Penn St. it just seems like the school just hit a major curse for many of these to be turned pro's. Courtney Brown with the stats shown that's just not what a #1 overall pick represents. To put it in better terms go look at Myles Garrett he already has more sacks than Courtney Brown in his 5 tenure career with Cleveland.
5
Steve Emtman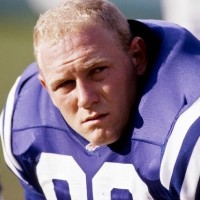 He along with three other defensive bust picks by the Colts set the team back in the 90's. Emtman only played 9 games somehow rallying to haul in 3 sacks. Next 5 five games sack production dropped to two. final year four games pretty much the same lack of production in a guy picked 1st overall how very unfortunate.
6
Ki-Jana Carter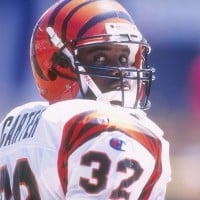 Ki-Jana Carter was probably the biggest of the four tail backs to come out of Penn St. to be hit the hardest. He had much trouble staying healthy, and the ACL's pretty much killed his career, and the best he had to offer was 728 yards and 15 touchdowns.
I live in Cincinnati
7
Brian Bosworth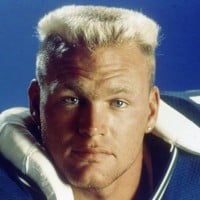 Awe yes who could forget the Boz. Like Bruce, but this guy had the movie star like look, but unfortunately never turned out that way seeing he only got 4 sacks that is a stunner to see Seahawks to a supplementary by default and It end up not panning out, and Bosworth ends up a brief two season career... oh well.
8
Aundray Bruce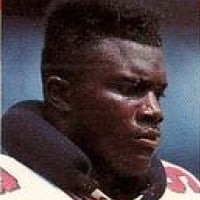 With the size and athleticism he had a t the time how could you not take a talent like this. Even with the tackles he could do no wrong when you look at the amount of sacks that's very disappointing to come up with 16.0 sacks in his 4 years with the Falcons.
9
Kenneth Sims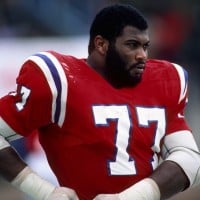 Sure he got 17 sacks in his time with the Patriots, but man was he incredibly inconsistent player. Sims has trouble staying on the field healthy, and when he was on the field he would not always produce they way fans hope for, and thus stayed way too long with the team in the 80's.
10
Ricky Bell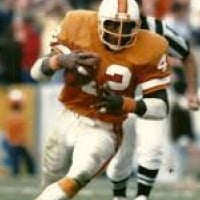 One year after selecting a hall of fame Lee Roy Selmon. The Bucs would once again be picking at the top spot again after one of their most notoriously bad season in NFL history. Unfortunately Ricky Bell never lived up to such a high status value overall, and faded very quickly.
The Contenders
11
Jameis Winston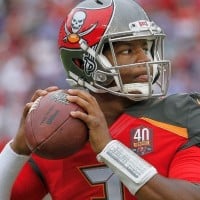 Jameis L. Winston is an American football quarterback for the New Orleans Saints of the National Football League.
12
Carson Palmer
Carson Hilton Palmer is a former American football quarterback in the National Football League. He played for the Cincinnati Bengals, Oakland Raiders, and Arizona Cardinals.
BAdd New Item