Top Ten Green Bay Packers Predictions for 2020
The Top Ten
1
Za'Darius Smith is Named a First Team All-Pro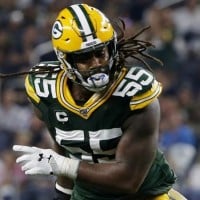 Smith made himself known in his first season with the Packers, racking up 13.5 sacks, leading the NFL in quarterback pressures, and named to his first Pro Bowl. Still, there's one more thing he needs to do. Be named to an all-pro team. Now that he has a full year of experience in Mike Pettine's defense, I think Smith will be named a first team all-pro, and may even have more sacks than last season.
2
Packers Win the Division at 11-5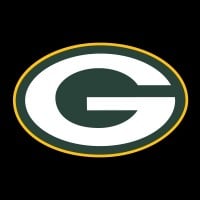 The Green Bay Packers are a professional American football team based in Green Bay, Wisconsin. The Packers compete in the National Football League as a member club of the league's National Football Conference North division. The Packers have won 4 super bowls and 13 NFL championships.
With all things considered, I think the Packers will win the division. The Bears and Lions won't challenge, but the Vikings will be close to them. Week 1 will be a critical game between the two teams.
A gross underestimation.
3
Aaron Jones Rushes for Under 1,000 Yards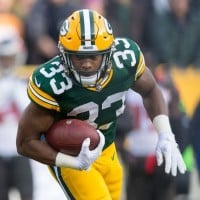 The reason I see this happening is A.J. Dillon, drafted in the second round of this year's draft. Jones will still get the bulk of the carries, but expect Dillon to play more as the season goes on. I don't expect Jones to have the production that he had last season, but he will still be a star on this Packers offense.
4
Davante Adams Has the Best Season of His Career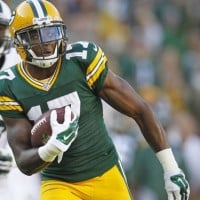 Davante Lavell Adams is an American football wide receiver for the Green Bay Packers of the National Football League.
As it currently stands, 2018 was the best season for Davante Adams, when he racked up 1,386 yards and 13 touchdowns. With him being far and away the best wide receiver the Packers have, expect Aaron Rodgers to target him tons. With that, expect receptions, and those lead to yards, which lead to touchdowns, and so on. Adams could make his fourth straight Pro Bowl as well.
5
Darnell Savage Has a Breakout Season
Savage flashed potential as a free safety as a first round rookie last season, picking off two passes. Now having more experience in the system, I think Savage will become a ballhawk, like he was with Maryland. Pairing with Adrian Amos gives the Packers a strong safety duo indeed.
6
Elgton Jenkins Makes His First Pro Bowl and All-Pro Teams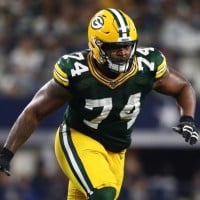 Jenkins was a rookie second round pick last season, and played like a longtime veteran. He could have easily been named to the Pro Bowl, but rookie offensive linemen are generally overlooked. Going into his second season at left guard, Jenkins has caught the attention of more people. I think he will not only make the Pro Bowl in 2020, but also make one of the all-pro teams. He has a bright future ahead.
7
The Run Defense Does Not Improve
The Packers did sign Christian Kirksey and Draft Kamal Martin to help inside linebacker, but what else is there? The defensive line is the same as last season, with Kenny Clark being the only elite player on there. I wish they'd sign someone like Snacks Harrison. I don't see this run defense improving in 2020, and we get to see Raheem Mostert once more this season later on.
8
Christian Kirksey Stays Healthy
I have a lot of hope for Kirksey being an upgrade over Blake Martinez. Kirksey was pretty good for the Browns his first few healthy seasons, but injuries have hampered him the last two. Now with a new team, Kirksey can maybe stay healthier. I think he will personally.
9
Jaire Alexander Has Four Interceptions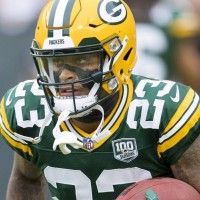 Alexander has already become a great cornerback in the NFL, but a problem for him has been dropped interceptions. He has three so far in his two year career, and a lot more that were dropped. This season, I finally think Alexander will fix that and record four interceptions, leading the team in that category. Maybe even making his first Pro Bowl.
10
David Bakhtiari Gets a Contract Extension and is Named a First Team All-Pro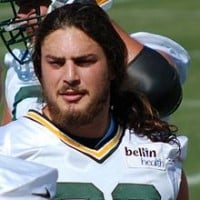 Bakhtiari didn't have a great season last season, but I expect him to bounce back. He is coming into a contract year, and he is arguably the best left tackle in the NFL. I think the Packers extend him, and he also earns his second first team all-pro nod. If he secures his fifth all-pro nod, then maybe he will begin down a hall of fame trajectory. I'm not saying Bakhtiari will be a hall of famer, the chances of that are small right now, but he still has a lot of years left to play, and anything can happen. We will wait and see.