Top 10 NFL Teams with the Worst Offense Going Into the 2020-21 Season
Offense is important but some teams aren't great at it. Either it's the quarterback or the lack of weapons or talent or the Offensive line can't keep the quarterback on his feet there's several factors that lead to a bad offense here are some teams who's offense is abysmal to just underwhelming

The Top Ten

1 Jacksonville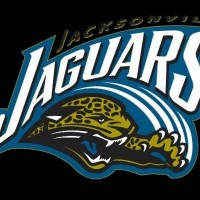 The Jacksonville Jaguars are an American professional football franchise based in Jacksonville, Florida.
The Jaguars will have very little to work with on offense. I hope Gardner Minshew succeeds I really do. I'm all for Minshew Mania I just can't see the Jaguars being that good. First off who all do they have? DJ Chark had a solid season, Tyler Eifert maybe? Leonard Fournette's stock has fallen so far the Jags tried to shop him around and nobody would take the offer. Fournette is still decent enough but it's clear that the Jags may try to get rid of him. For an upstart rookie story. Gardner Minshew is going to have a tough road for his sophomore season
2
New England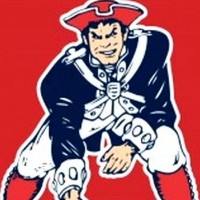 The New England Patriots are a professional American football team based in the Greater Boston region. New England Patriots are one of the few teams to have 5+ wins in the Super Bowl.
It feels strange to put the Patriots here on a Worst list but honestly they would be #1 if not for Bill Belichick as their coach and Cam Newton in town. Belichick has shown that he can build the offense around Matt Cassel and Jacoby Brissett. Cam still has potential in my opinion. Julian Edelman is still a veteran receiver who could be a mentor for N'Keal Harry. There's also Mohamed Sanu who hopefully will actually do more and Sony Michael. There's a few veteran pieces here but they need to step up big time. I'm not exactly buying it
3
Washington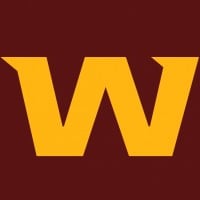 The Washington Commanders are a professional American football team based in the Washington, D.C. metropolitan area. In 2020, Washington after 87 years got rid of the Redskins trademark due to it being labeled racist to native culture. It was named the Washington Football Team until February 2022, when the team was renamed the Washington Commanders.
The Washington (insert team name here) offense will rely completely on Dwayne Haskins. Riverboat Ron was able to form Cam Newton into a legit starter for a few years. Terry McLaurin and Derrius Guice May be the only bright spots to speak of. Adrian Peterson is still there but he ain't getting any younger. That O line was just OK when Trent Williams was there now he's gone and you have an O line that's going to struggle without his presence. Haskins better show improvement in year 2 otherwise this could be the next Josh Rosen right here.
4
Chicago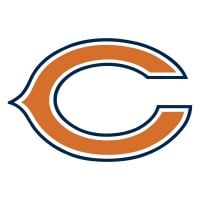 The Chicago Bears are a professional American football team in Chicago, Illinois. The Bears compete in the National Football League as a member club of the league's National Football Conference North division.
Chicago to me hasn't shown they're not a bottom 5 offense. The Bears will have to rely on either Mitchell Trubisky or Nick Foles neither of which really inspires confidence. Trubisky yeah just watch him last year I shouldn't have to go into detail. We've seen that he hasn't lived up to his hype and the front office and fanbase has given up on him. Meanwhile the Pat Mahomes comparisons live on for the next 30 years. Nick Foles while okay in certain situations is nothing more than that. He's a quick fix not a full time starter. Either way Da Bears are screwed. The running game is almost nonexistent and the most notable names are Allen Robinson II and David Montgomery also that O line... not great
5
Carolina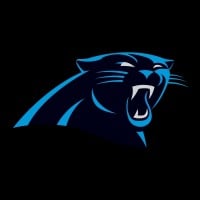 The Carolina Panthers are a professional American football team based in Charlotte, North Carolina, that competes in the National Football League.
The Panthers are lucky to not be higher. Christian McCaffrey is unlike any other back in the league. He had over 1,000 yards rushing and 1,000 yards receiving last year. But CMC can only take them so far. DJ Moore had a decent season but they need more from him. I like Teddy Bridgewater and Matt Rhule was a good coach at Baylor now how will that translate? On top of that the O line is abysmal last year they gave up a league high tying 58 sacks and second worst 75 hurries.
6
Miami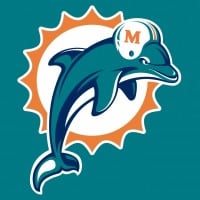 The Miami Dolphins are a professional American football franchise located in the Miami metropolitan area.
Last year the offense was not great. The Dolphins O line was without a doubt the worst in the league last year. They at least made some moves to fix it with Ereck Flowers and Austin Jackson and Robert Hunt in the draft. Miami also got their guy in Tua Tagovailoa. The jury's still out on if he'll start or not this upcoming season but even if not Ryan Fitzpatrick has proved that he's a solid veteran option who can always get more out of what the talent around him suggests. Just look at last year as an example. Matt Breida and Jordan Howard should help the run game. DeVante Parker shows promise but this is a very shaky offense at best. I'd say they need at least a year to develop first
7
New York (Jets)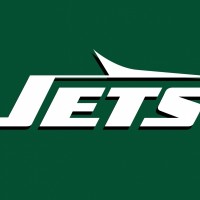 The New York Jets are a professional American football team located in the New York metropolitan area.
On paper Sam Darnold had a better year than 2018 but this is a guy who's a year away from the bust label. To be fair that O line is hot garbage. There's some pieces like Frank (refuses to retire) Gore Le'Veon Bell Breshad Perriman and Jamison Crowder but do you trust Adam Gase to properly utilize these pieces? Mekhi Becton should help give Darnold protection but it's not nearly enough as most of their free agent acquisitions were underwhelming. I can't trust this team at all
8
New York (Giants)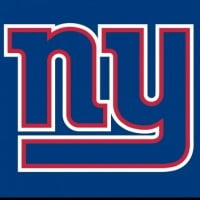 The New York Giants are a professional American football team located in the New York metropolitan area.
The Giants are in the same boat as their brother the Jets. Daniel Jones was overall meh but had potential. Saquon Barkley had a down year but assuming he's healthy he can be dangerous again. Darius Slayton could step up for the Giants but otherwise very little stands out Sterling Shepard and Golden Tate are dependable but tapped out in terms of potential. They won't raise the offense's overall stock. That's also not mentioning that their O line is hot garbage and will take time to develop. Daniel Jones could be successful but nothing stops a QB growth like forcing them to run for their life. Protect Danny Dimes at all costs
9
Pittsburgh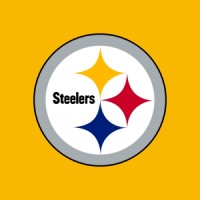 The Pittsburgh Steelers are a professional American football team based in Pittsburgh, Pennsylvania, that competes in the National Football League. Pittsburgh Steelers have won the most Super Bowls with 6 which currently stands today.
The Good News for Pittsburgh is Big Ben is back. The bad news is he may not be the same as he was before. No AB or Le'Veon stings but James Connor and Juju make up for it kinda. We all know that Mason Rudolph and Duck Hodges are pathetic options but Ben Rothlisberger knows how to run an offense at the very least. Steelers May have to rely more on defense than offense
10
Los Angeles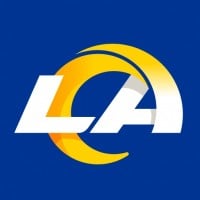 The Los Angeles Rams are a professional American football team based in the Los Angeles metropolitan area.
Just making the Cut for me is the Rams. Unlike a lot of other teams here they have the talent Cooper Kupp and Robert Woods were among the most productive receiving duos in the NFL (both had 90-plus catches and over 1,100 yards), tight end Tyler Higbee had a breakout season (69 catches, 734 yards and three touchdowns) and Josh Reynolds showed he can be the third option. Cam Akers is a mystery box. The problem is the man under center. Jared Goff. Let me be clear he's serviceable at best but other times it's like what on earth happened? The Offensive Line doesn't help matters either Neither the draft nor free agency brought reinforcements as cap restrictions and limited draft capital led to few opportunities. They are basically hoping self-improvement will dig them out of the hole. Throw in the fact that all 3 of your division rivals have a better offense and it doesn't exactly spark confidence. Enjoy the fall back to mediocrity
The Contenders
11 Atlanta
BAdd New Item