Top Ten Best Offensive Guards Going Into the 2020 NFL Season
The Top Ten
1
Quenton Nelson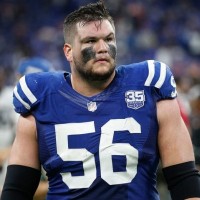 Nelson has been absolutely outstanding for the Colts so far. In just his first two NFL seasons, he has made two Pro Bowls and two first team all-pro teams. That is absolutely insane. I don't want to jump too far yet, but he is already on a Hall of Fame trajectory.
2
Zack Martin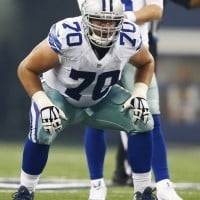 Zachary Edward Martin is an American football offensive guard for the Dallas Cowboys of the National Football League.
Martin has been the NFL's best right guard for many seasons, and it definitely shows. He made yet another Pro Bowl and first team all-pro team last season, and was named to the 2010s all-decade team. Like Nelson, he is one his way to the Hall of Fame if he keeps on playing at a high level.
3
Brandon Brooks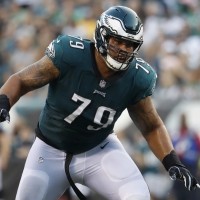 Brooks won't play this season due to tearing his Achilles Tendon, but he is still a top guard in the NFL. He is part of a strong Eagles offensive line, and they will miss him in this upcoming season.
4
Joe Thuney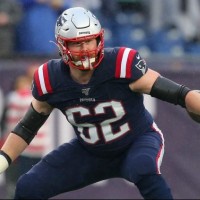 Thuney has been a stalwart for the Patriots offensive line since 2016, when he was named to the all-rookie team. Now he has just been named to his first second team all-pro team. He is playing under the franchise tag with the Patriots this season, but they would be wise to extend him for the foreseeable future. He is their best offensive lineman.
5
David DeCastro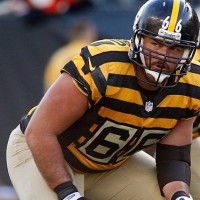 David William DeCastro is an American football guard for the Pittsburgh Steelers of the National Football League.
DeCastro has been building up honors with the Steelers for almost his entire career. He was named to his fifth Pro Bowl last season, and probably will receive more. He has been great for the Steelers for his entire career.
6
Brandon Scherff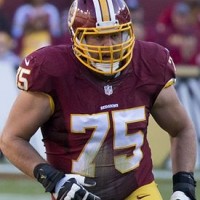 Brandon Scherff is an American football offensive guard for the Washington Redskins of the National Football League.
Scherff was named to his third Pro Bowl in 2019, and is also a captain for the Redskins. It tells you how valuable he is on-and-off the field. Playing under the franchise tag this season, the Redskins should extend him, as he is just entering his prime.
7
Joel Bitonio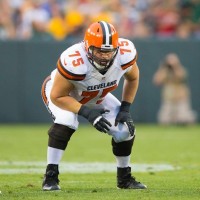 Bitonio has had to play for the Browns his entire career, but that hasn't stopped him from dominating opposing defensive linemen. He made his second Pro Bowl in 2019, and his second second team all-pro team. He is the best offensive lineman for the Browns, on an offense that is fairly talented.
8
Richie Incognito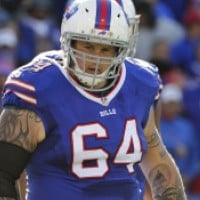 Richard Dominick "Richie" Incognito Jr. is an American football guard for the Las Vegas Raiders of the National Football League.
Incognito came out of retirement to play for the Raiders, and he was pretty good. He was part of an underrated Raiders offensive line, and looks to be a part of it for a few more seasons.
9
Trai Turner
Turner has made five straight Pro Bowls so far with the Panthers, and now that he is traded and with the Chargers, expect him to garner more Pro Bowls and help what was a struggling offensive line in 2019.
10
Elgton Jenkins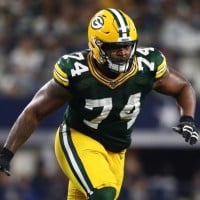 Jenkins was a rookie in 2019, but played like a ten year veteran. He didn't allow a single sack from his first start in Week 3 all the way to the NFC Championsip. He played alongside David Bakhtiari, and made the left side of the Packers offensive line one of the best in the NFL. He also made the all-rookie team. Expect better from Jenkins as he continues to play.
The Contenders
11
Gabe Jackson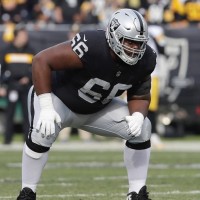 BAdd New Item