Top 10 Predicted MVP Candidates for the 2020-21 NFL Season
The MVP is one of the most prestigious awards given to the most valuable player in the NFL. While quarterbacks usually dominate the MVP race there's always a few other players who have an outside chance. Also Disclaimer: My predictions are not accurate to the Vegas Odds. They can give a general consensus on who's most likely to win but that's all it is. I don't trust the Vegas odds because they're inaccurate most of the time.

The Top Ten

1 Lamar Jackson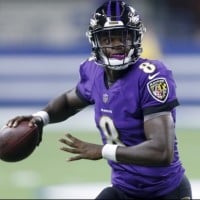 The defending League MVP will have a fairly decent chance at repeating. The Ravens look scary good and with his talent he's going to be up and contending for it. There's no reason why he won't keep on playing at an elite level he's Michael Vick 2.0 better than Vick ever could be.
My pick for MVP. I think he has a good chance of repeating. He has a dominant core around him and he has a overall threat.
2
Patrick Mahomes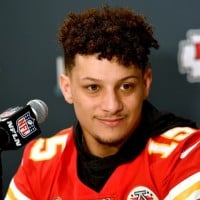 The 2018 MVP and Super Bowl Champion will be up and contending for the MVP again. He broke a bunch of curses and has already had a Hall of Fame caliber career through just 3 SEASONS! Currently the favorite to win it there's no reason why he won't be as elite as he's shown us so far. KC returns basically their entire Super Bowl Championship team expect him to be dangerous yet again
Yeah Mahomes will be in a tight contest with Lamar Jackson. He could very well win it.
3
Russell Wilson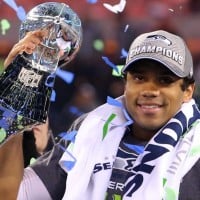 Russell Carrington Wilson is an American football quarterback for the Denver Broncos, and formerly for the Seattle Seahawks of the National Football League.
Wilson has been steady and consistently near the top 5 every year since his rookie season. Last year he had his best season on paper and was right up with Lamar Jackson but didn't quite get the votes. He's a veteran and a leader and more than capable of winning it.
Russell Wilson is a dominant QB that joins the 3 way race.
Wilson is my pick for it this year.
4
Deshaun Watson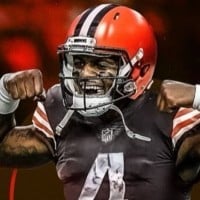 Watson could actually have an MVP caliber season. Despite Bill O Brien being an idiot Watson can still put up decent numbers. He's kinda overshadowed by Mahomes and Jackson but he's respectable in his own right. Honestly the fact he's doing well in spite of Bill O Brien being Bill O Brien deserves an MVP award alone
If the Texans are remotely good, he is MVP.
5
Derrick Henry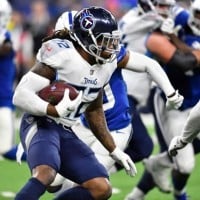 Last year he put the entire league on notice as the Titans beat the Pats and Ravens in the playoffs. He was unstoppable and the Titans franchise tagged him personally I'd have paid him over Tannehill but I can kinda see why they didn't. Back to back 1,000 yard seasons not too shabby but if you thought 2018 was a good year he blew up the stats in 2019. I could see him being dominant for a few years We'll see if he's an MVP sleeper candidate
6
Christian McCaffrey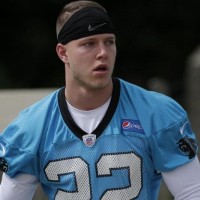 Arguably the best running back in the league CMC has quite literally become the entire offense in Carolina. Expect him to carry the majority of the load this year. Carolina obviously trusts him as he got a big payday becoming the highest paid Running back in NFL history if the past few years have taught bus anything he's going to run all over defenses again this year
7
Drew Brees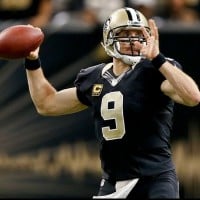 Drew Christopher Brees is an American football quarterback for the New Orleans Saints of the National Football League. He is the only player to have back to back to back 5,000 yards in three seasons straight. Brees also has the all time best completion percentage with 66.95%.
He is the best Passer in the NFL and with guys like Michael Thomas to throw to he can be very dangerous. He has so many Passing Records and is a role model in this league. The fact he doesn't have one yet is beyond baffling
I really want Brees to win a MVP, but I just don't think he can at this point.
8
Michael Thomas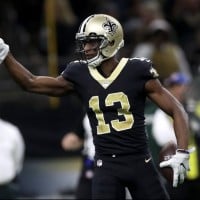 Last year we saw him light up the NFL world of receivers. Arguably the best receiver in the game and he recently got paid some big bucks. Last year he had his best season statistically and if he can build on that look out because he'll be a big threat
There's a reason his catchphrase is can't guard Mike
9
Tom Brady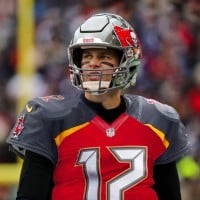 Thomas Edward Patrick Brady, Jr., is a retired American football quarterback for the Tampa Bay Buccaneers of the National Football League. Brady is known for being the only quarterback in history to win 7 Super Bowls, and was often considered one of the best quarterbacks of all time. Brady was also frequently considered to be the biggest steal in NFL history as a late 6th round pick. He had previously played for the New England Patriots from 2000 to 2019.
Now normally he'd be a lot lower but he's in Tampa so there's a chance he can be dangerous. I mean he has all the tools he needs and he's capable enough to win it. Unless his age just completely catches up to him and he flat out sucks (which could happen) he'll have a shot at least
10
Julio Jones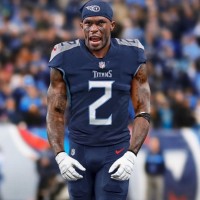 Quintorris Lopez "Julio" Jones is a current wide receiver who plays for the Atlanta Falcons of the National Football League. Jones was selected sixth overall in 2011 to the Atlanta Falcons, and since made it to one Super Bowl.
Don't sleep on Julio.
The Contenders
11
Saquon Barkley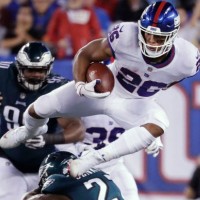 12
Kyler Murray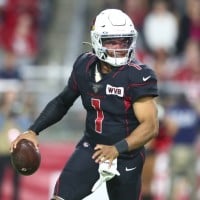 Kyler Cole Murray is an American football quarterback for the Arizona Cardinals of the National Football League.
Murray had an impressive rookie season last year. Now with Deandre Hopkins in town their air raid attack just got deadly. I actually have some optimism for the Cardinals not a lot but Kyler has the tools around him to potentially play lights out. They might have just got the steal of the decade in Deandre Hopkins
13
Nick Bosa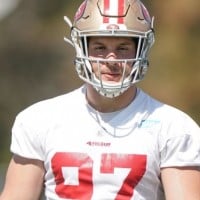 14
Dak Prescott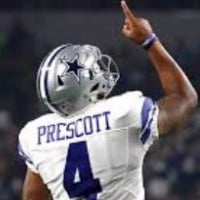 Rayne Dakota "Dak" Prescott is an American football quarterback for the Dallas Cowboys of the National Football League.
15
Nick Chubb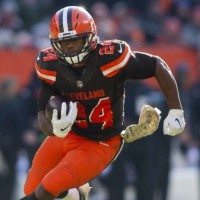 16
Devin Singletary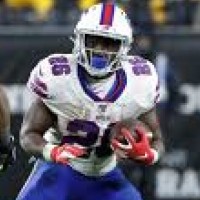 17
Joe Mixon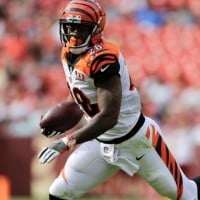 18
Aaron Donald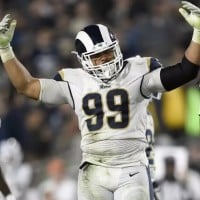 Aaron Charles Donald is an American football defensive tackle for the Los Angeles Rams of the National Football League.
19
Chase Young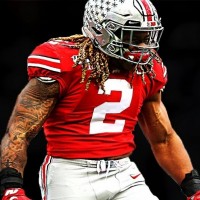 20
Darius Slay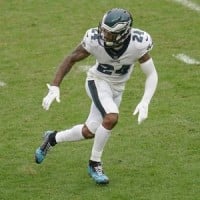 Darius Demetrius Slay, nicknamed "Big Play Slay", is an American football cornerback for the Philadelphia Eagles of the National Football League.
21
Stephon Gilmore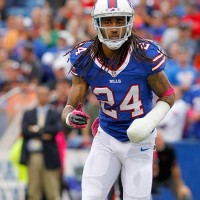 22
Aaron Rodgers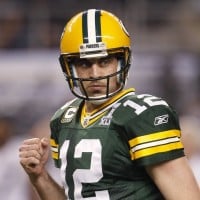 Aaron Charles Rodgers is an American football quarterback for the Green Bay Packers of the National Football League.
23
Dalvin Cook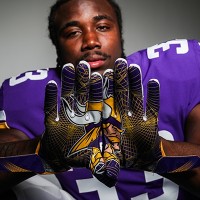 24
T.J. Watt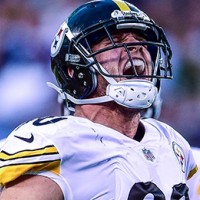 25
Devante Parker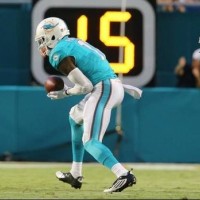 DeVante Parker is an American football wide receiver for the Miami Dolphins of the National Football League.
PSearch List