Top 10 Worst NFL Players of All Time
Now, we're not here to just sling mud at former professionals who, let's face it, achieved more in their careers than most of us ever will in our fantasy leagues. Oh no, this is more of a lightheated exploration into some of the more eyebrow-raising careers in the history of the NFL. You've got to admit, there's something fascinating about a pro player who, for whatever reason, consistently struggled on the field.

These are players who, much to their chagrin, ended up infamous for their consistent inability to live up to expectations or, worse, made a habit of fumbling the ball at crucial moments. The very mention of their names conjures up images of missed field goals, botched snaps, and untimely interceptions. In some cases, you may even find players who were high draft picks, suggesting a wealth of potential that, sadly, just didn't materialize on the field.

You're invited to dive into this intriguing roster, handpicked and voted on by fans just like you, who have watched, debated, and lamented these performances over the years. This isn't a wall of shame, but rather a collective trip down memory lane, where we acknowledge that not every player can be a star, and hey, that's okay. That's part of the wonderful, unpredictable game that is football.

Vote for the players you feel truly embody the spirit of this list. Are they here due to consistently poor performances, or a single monumental blunder forever etched into NFL lore? Only you can decide their place in this unique pantheon. So, step up to the line of scrimmage, take a deep breath, and get ready to cast your vote for the worst NFL players of all time.

The Top Ten

1 Jamarcus Russell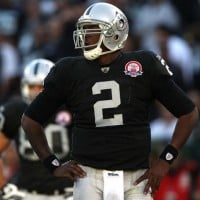 JaMarcus Trenell Russell is a former American football quarterback. He played college football at LSU, where he finished 21–4 as a starter and was named MVP of the 2007 Sugar Bowl. Russell was drafted by the Oakland Raiders with the first overall pick in the 2007 draft. He was out of the NFL after 3 underwhelming seasons with the Raiders, and is often considered to be one of the worst NFL quarterbacks... read more
Future Hall of Famer...Wait who is this guy again? You just told me but I forgot who he was again.
The worst work ethic I have ever seen.
2
Ryan Leaf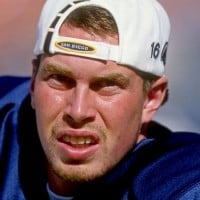 Ryan David Leaf is a former American football player who was a quarterback in the National Football League for four seasons. He was selected as the second overall pick in the 1998 NFL Draft after only Peyton Manning. He played for the San Diego Chargers, Tampa Bay Buccaneers, Dallas Cowboys, and Seattle Seahawks. He is widely considered to be the worst quarterback of all time, as well as the biggest... read more
The granddaddy of all draft busts, he was bad on the field, and arguably even worst off of it.
Best NFL player of all time! Oops...wrong list, sorry.
He has to be number one
3
Colin Kaepernick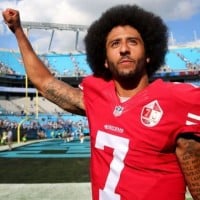 Colin Rand Kaepernick (born November 3, 1987) is an American football quarterback who is currently a free agent. Kaepernick played college football at the University of Nevada, where he was named the Western Athletic Conference (WAC) Offensive Player of the Year twice. After graduating, he was selected by the San Francisco 49ers in the second round of the 2011 NFL Draft... read more
The media who criticized Tim Tebow for praying and expressing his beliefs praised Colin Kaepernick for kneeling during the National Anthem. I guess the media don't care that Americans laid down their lives for our country. But they have no problem criticizing a song to honor what we stand for. Media is run by liberals
Very disrepsectful player but that's not even the reason why. He cannot throw the football.. one game he threw 7/34 passes. honestly I do think he should be in the nfl to have another chance because I think he is a better man now
This guy is ridiculous
4
Daunte Culpepper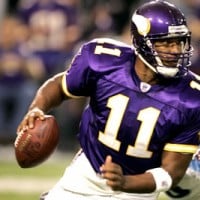 Daunte Rachard Culpepper is a former American football quarterback. He last played for the Sacramento Mountain Lions of the United Football League.
I just hate his guts.
5
Rusty Lisch
One touchdown versus 11 interceptions in his career.
6 Charles Rogers
7
Bob Timberlake
He only made one of fifteen field goals in his sole season.
8
Lawrence Phillips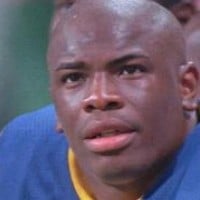 I get this dude mixed up with Lawerence Taylor for some reason I don't know why.
Why do I Always get LT confused with this guy? Anyways, he sucked. And he also killed himself in 2016.
9 Rae Carruth
10
Johnny Manziel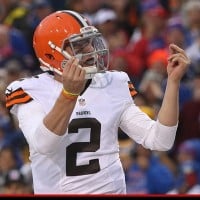 Jonathan Paul Manziel is an American professional Canadian football quarterback for the Montreal Alouettes of the Canadian Football League. He was drafted by the NFL's Cleveland Browns with the 22nd overall pick of the 2014 NFL Draft. Towards the end of the 2015 season, Manziel endured numerous scandals, including the infamous story that he was in Las Vegas instead of in Cleveland with the team that weekend. The team confirmed that Manziel did miss a scheduled check-in on the morning of the last game of the season, and he was released in March of 2016. He is often considered one of the biggest draft busts in NFL history.
It was obvious that he would flop in the NFL long before he was drafted. He had the talent, but he so completely lacked the necessary intangibles that he was completely unable to succeed at the NFL level. This should have been obvious to the Browns.
The Contenders
11
Art Schlichter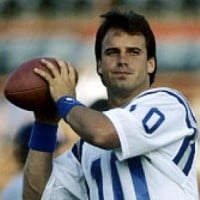 12
Kevin Allen
Said former Eagles head coach Buddy Ryan: "He's a nice big ol' fat kid who could probably go somewhere where they want to stand around and kill the grass. But here, we're going to practice... He looks like a USFL reject."
13 Akili Smith
14
Kim McQuilken
He would later become executive vice president of Cartoon Network... long after throwing 4 touchdowns and 29(! ) interceptions.
15
Aaron Maybin
A reporter in Buffalo called the former Bills player the worst player in the league because he couldn't even get on the field.
16
Vernon Gholston
This #6 pick never recorded a sack in his short 3-year career.
17
Eli Manning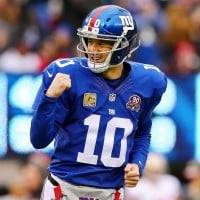 Elisha Nelson "Eli" Manning is a former American football quarterback who played his entire career for the New York Giants of the National Football League. He is the younger brother of former NFL quarterback Peyton Manning.
18 Babe Laufenberg
19
Russell Erxleben
Yeah, way to waste your first round pick on a punter, New Orleans.
20
Tom Brady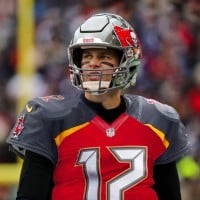 Thomas Edward Patrick Brady, Jr., is a retired American football quarterback for the Tampa Bay Buccaneers of the National Football League. Brady is known for being the only quarterback in history to win 7 Super Bowls, and was often considered one of the best quarterbacks of all time. Brady was also frequently considered to be the biggest steal in NFL history as a late 6th round pick. He had previously played for the New England Patriots from 2000 to 2019.
Sure not as dominant as he was back then but still a solid QB and we put him on the worst players of all time? 6 superbowl rings means nothing to this list apparently.
21
Joe Montana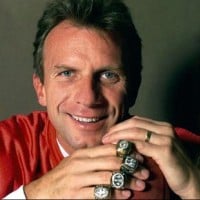 Joseph Clifford "Joe" Montana, Jr., nicknamed Joe Cool and The Comeback Kid, is a retired American football quarterback.
More like greatest. I bet the person who put him here misread "worst" for "greatest."
How the hell is he bad
He is best thing ever
22
Josh Rosen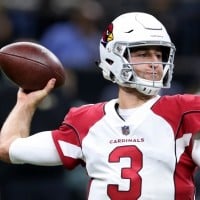 Never really got a chance after one not great season. He needed a second chance to maybe? revive his career.
23
Antonio Brown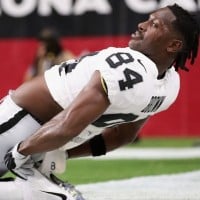 Antonio Brown is a former NFL wide receiver and for the Tampa Bay Buccaneers of the NFC South Division. He was drafted in the 6th round of the 2010 draft by the Pittsburgh Steelers, and has also been on the Oakland Raiders and New England Patriots. He is a 7x pro bowler, and regarded as a skilled player.
This dude needs to chill with his anger issues man.
He is such a crybaby
24
Heath Shuler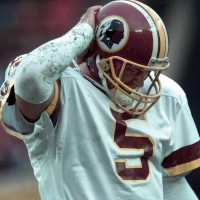 25
Blair Walsh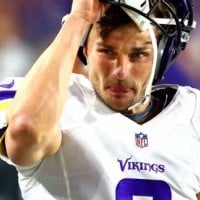 Blair Richard Walsh (born January 8, 1990) is an American football placekicker who is currently a free agent. He played college football at Georgia and was drafted by the Minnesota Vikings in the sixth round of the 2012 NFL Draft. He has also played for the Seattle Seahawks. He is well-known for missing several critical field goals, including a 27-yard attempt during a Vikings playoff game in 2016.
You had one job complication featuring Blair Walsh missed field goals and xp attempts.
PSearch List