Top 10 NFL Players of the 20s
The Top Ten
1
Jim Thorpe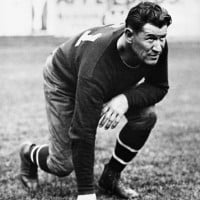 James Francis "Jim" Thorpe was an American athlete and Olympic gold medalist. A member of the Sac and Fox Nation, Thorpe became the first Native American to win a gold medal for the United States.
He was the founding father of what we know now is the National Football League. He overcame adversity and being an Native American to become the first great runner in NFL history. Hall of Fame great Jimmy Conzelman in 1963 once said "Jim Thorpe could have made any team in any league. What's more, he would have been the best player on that team. He would have been the best player in the league. There wasn't anything he couldn't do better than anyone else." A true NFL pioneer.
Its Joeysworld
2
Ernie Nevers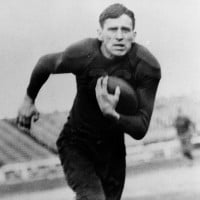 Ernest Alonzo Nevers, sometimes known by the nickname "Big Dog", was an American football/baseball player and football coach who played American football as a fullback for the Duluth Eskimos and the Chicago Cardinals of the National Football League.
He was truly an all-around player, playing for both the Duluth Eskimos and The Chicago Cardinals. He once played 29 GAMES in 1926, and played in 1,711 of the possible 1,740 yards. He played both ways and on Thanksgiving Day in 1929 for the Cardinals he became an NFL legend for all times when scored 40 points, no other team mate scored a point in a historic 40-6 win over the mighty Chicago Bears. He once played baseball as a pitcher and gave up 2 home runs to Babe Ruth in his 60 home run 1927 season.
Its Joeysworld
3
Red Grange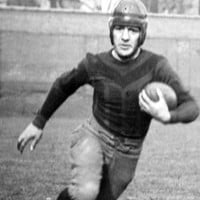 Harold Edward "Red" Grange, nicknamed "The Galloping Ghost" or "The Galloping Red Ghost", was a college and professional American football halfback for the University of Illinois, the Chicago Bears, and for the short-lived New York Yankees.
The NFL was still in its early years, by 1925 it wasn't a sport to fall in love in fact in was college football that was the one fans always fall in love, then in the 1925 NFL season the Bears the Chicago Bears signed Grange after completed his career in college. Then he was on a 19-game barnstorming tour to promote the Pro game, and boy did he ever. Grange was still the same man that in Illinois made him a college all star. But it took its toll on his knee, and by 1934 he retired, but he made a big impact on pro football.
Its Joeysworld
4
George Halas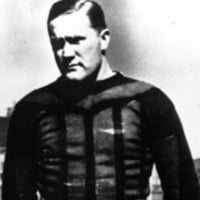 George Stanley Halas Sr., nicknamed "Papa Bear" and "Mr. Everything", was a player, coach, and owner involved with professional American football. He was the founder, owner, and head coach of the National Football League's Chicago Bears.
Legend has it that Halas played for the New York Yankees in the center field before being replaced by a man named Babe Ruth. In truth it wasn't true, but as the founder of the Chicago Bears, he lived to see everything from the time Jim Thorpe first played in the NFL to an outstanding runner named Walter Payton during the first 63 years in the NFL. He sadly didn't love enough to see his Bears win Super Bowl XX. But he did set up that 1986 win by hiring Mike Ditka as the team's head coach prior to the 1982 NFL Season, a true Papa Bear.
Its Joeysworld
5
Mike Michalske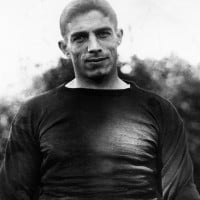 August Mike Michalske was an American football player and coach. He was inducted into the Pro Football Hall of Fame in 1964.
The first great offensive player in the history of the NFL. He played with Football's New York Yankees before he joined the Green Bay Packers in 1929 and transformed the team into a dynasty. As a center piece for Curly Lambeau's championship Packers Teams, Michalske became famous for his blazing ability as a combination lineman-linebacker. He was a 60-minute man for 11 great seasons as he said "I just didn't get hurt. Don't ask me why. It got so the guys on the team began kidding me about getting paid by the minute".
Its Joeysworld
6
Cal Hubbard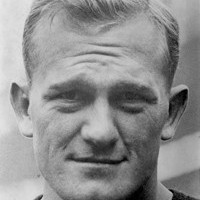 Before he became a legendary base ball manager, Hubbard was a pretty good ball player in the gridiron. He did alright as a Giant winning a 1927 NFL title there, But when he joined the Packers in 1929, which is the same year Mike Michalske also joined the team, they turned the packers from just a team into a dynasty. He helped the running game and can also play defense very well. The result was the NFL's first Dynasty (1929-31). His famed coach Curly Lambeau of the packers once said "Cal Hubbard, going either way was the greatest I ever saw".
Its Joeysworld
7
Ed Healey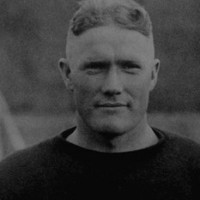 Edward Francis Healey Jr. was an American football player. He played professionally in the National Football League for the Rock Island Independents and the Chicago Bears.
Today these players are million dollar super stars, but in the first decade of the National Football League it wasn't the case, he lived through those struggling years and yet he was one of the best players of the 1920s, he'll tell you what was it like to be a player in that decade, "I got a hundred bucks a game from the Bears, which was nice, but the thing I appreciated most about being with them was the clubhouse. At Rock Island, the clubhouse had no showers and seldom a trainer. At Wrigley Field, we had a nice warm place to dress and nice hot showers."
Its Joeysworld
8
Walt Kiesling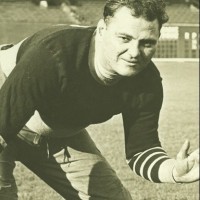 Walt was a blue collar man playing for 6 different teams and was honored for his hard work as a member of the NFL 1920s All-Decade Team. He had surprising speed that allowed him to clear defenders as one of the NFL's first pulling guards. He had his greatest game when as an offensive line man helped make big blocks to allow Ernie Nevers to make football history by scoring 40 points in a 1929 game. Dick McCann once said "Walt didn't just watch pro football grow from the rocky sandlots, he shoved it along the way. He gave almost half a century to the game."
Its Joeysworld
9
Paddy Driscoll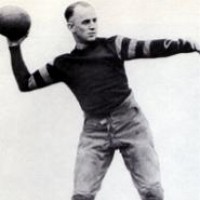 He was an offensive tour de force playing with the likes of an another tour de force player named Red Grange and in 1925, he led the Chicago Cardinals to the NFL Championship. In 1922, he once beat the Bears twice with his kicking with 5 field goals. Bill Whalen, a teammate of Driscoll said "Paddy was the guy who actually started to put pro football in the big league bracket. His debut preceded George Halas' by about two years and Paddy was a big gate attraction before Red Grange finished his career at Illinois in 1925."
Its Joeysworld
10
Curly Lambeau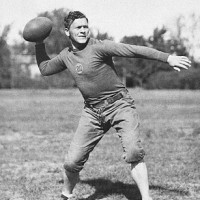 Earl Louis "Curly" Lambeau was a professional American football player and coach in the National Football League.
He was the man who without him the Green Bay Packers would not exist today. As a player he did very well and as runner, passer and pass catcher he excel during a time when the NFL was struggling to become a major player. he scored a combined 35 touchdowns in passing, pass catching and running. Today Lambeau Field stands as a monument for his devotion to the packers and where he is also a member of the Packers Hall of Fame.
Its Joeysworld
The Contenders
11
George Trafton
One of the early greats of the game, and before Tom Brady won world championships with both teams, Trafton was one of the first great players to play on both teams that won world championships. He played with the Decatur Staleys that won a championship in 1921, then as a member of the Chicago bears he won a world champiosnhip in 1932, he opened up big runs for Red Grange and he was also a brawler who made late hits, dirty tricks and cheap shots. In today's NFL he could've been fined or suspended many games. Jimmy Conzelman said "Trafton was the only guy who claimed he was the world's greatest at his position - and actually was."
Its Joeysworld
12 Pete Henry
13 Jimmy Conzelman
14 Guy Chamberlin
15 Joe Guyon
16 Steve Owen
17 Lavern Dilweg
18 Fritz Pollard
19 Link Lyman
20 Johnny "Blood" McNally
21 Hunk Anderson
22 Wildcat Wilson
BAdd New Item