Top 10 Most Nostalgic Flash Games
Flash games not only dominated a large part of the old internet, but dominated a lot of childhood memories in many. Some of these flash games can still be played via programs, while some unfortunately go lost. Since Adobe Flash had been discontinued in 2020, let's take a moment to commemorate how good these games are.

The Top Ten

1 Papa's Pizzeria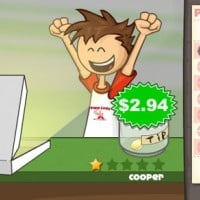 I remember playing all of the Papa Louie games and I would deliberately mess up the customer's orders.
No doubt, this is one of the most memorable games along with its other versions.
2
World's Hardest Game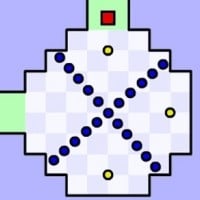 The game's title pretty much captivated you to try the game at once. You play the game, and it showed how truly agonizing those puzzles are. This makes the game very iconic to many due to many people not being able to pass the first level out of 30 puzzles in total. And having this game in the CoolMathGames website, you would probably be "famous" in your local computer class if you happen to beat all stages of the game.
3
Steppenwolf: The X-Creatures Project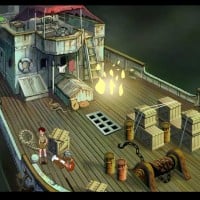 I remember the times I played this game as a kid, I failed some episodes but managed to complete a few endings. Good memories.
4
Interactive Buddy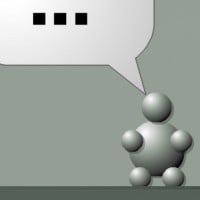 This was a very old game that existed for over a decade until the end of Flash, and it functions much like those other newer popular games like Beat the Boss or Kick the Buddy. You had this little box that contained a small buddy to interact. You can either tickle him, play with him, or beat him up, everything which earns you money, which you can use to buy various items and features later throughout the game. What's most interesting is that you can customize your buddy into various characters (American Presidents even included)
5
Deep Freeze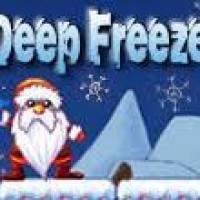 6
Caveman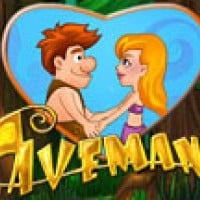 7
Super Mario Flash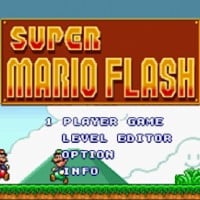 8
Causality 3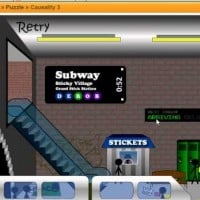 9
Bloons Tower Defense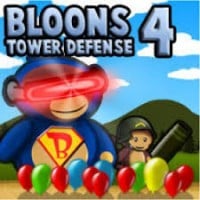 One of the most iconic flash games. The BTD series is one of those flash games that has aged very well the more sequels are added. For those who don't know, the goal of the game is to pop incoming balloons by placing various "monkey" towers before they reach the end of the track as you earn money. As you advance more rounds the game gets more chaotic (introducing more varieties of balloons and huge blimps) as you level up which grants more different towers and upgrades, which is the most fun part. Bloons Tower Defense 4 notably was the most popular, and one of the most nostalgic games. Bloons Tower Defense 5 had a lot more variety (including special towers) and introduced an even more powerful blimp, and overall was much more better than Bloons Tower Defense 4.
10
Epic Battle Fantasy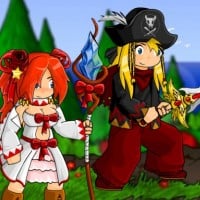 Epic Battle Fantasy 1 and 2 may be the most nostalgic, but this comment will mostly focus on Epic Battle Fantasy 3 as it stands out over the two mostly due to limits on world exploration in both. For those who don't know, it's a JRPG turn-based game packed with tons of references to TV shows, movies, and other video games (cats too). Anyways, what made the game so popular is that EBF3 had a lot of world exploration, a bestiary of unique monsters, unique protagonists, an engaging lore, and an emphasis of cats. The battle system functions very similarly to pokemon games. EBF4 is a lot like its predecessor, but more vast features along with humorous dialogue which I won't spoil further.
The Contenders
11
AdventureQuest Worlds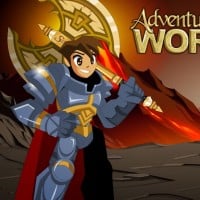 This game speaks old internet days. For those who don't know, it's an MMORG game where you can kill various monsters and complete quests. Each player starts with four classes (Warrior, Healer, Mage, and Rogue), all of which have various unique abilities and moves, but can unlock more classes over time as they level up. As you progress, you pick two sides (Hero, Evil). The rest has interesting lore which I'm not going to write about. If you want to even experience the older times, you can head to AdventureQuest, which has similar mechanics but a singleplayer version of it.
12
Crush the Castle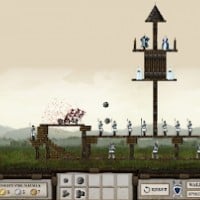 The goal is what the title suggests. You destroy castles and kill enemies using a trebuchet from a distance as you unlock levels from each map. There is another mode that unlocks as you progress through the game, where you can kill zombies each round as you unlock more varieties of weapons. Crush the Castle 2 is similar, but it has more power ups and other features. Additionally, the game had a level builder which you can build your own levels, and even play other people's levels, which made the game a lot more fun.
13
The Run Trilogy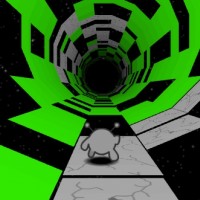 This was one of the most popular flash games before adobe shut down.
14
Club Penguin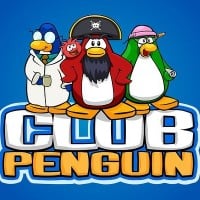 Club Penguin, ah yes what a necessity to put this in. Almost everyone who is familiar with the internet either played or at least heard about this game at once. It has existed long enough to the point that adults occasionally check in for the nostalgia.
15
Papa Louie: When Pizzas Attack!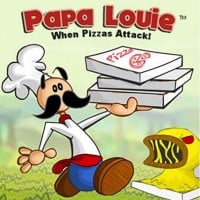 Same with Papa's Pizzeria, just with a different setting and theme in a platformer game.
16
Bubble Tanks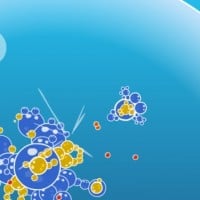 Another iconic game coming from the old internet days. Bubble tanks was something simple, but a very unique theme. The gameplay is a lot similar to diep.io, but it was a singleplayer game like most flash games. Basically, you destroy enemies as you gather bubbles to upgrade your tank in order to destroy more powerful enemies. This was until Bubble Tank 2 was released, where you can choose multiple classes (Light, Balanced, Heavy) and progress into a variety of late-game tanks. Bubble Tanks 3 was the peak of those predecessors, as it not only introduced more enemies and weapon types but gave freedom to customize your tank.
17
Learn to Fly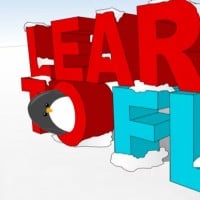 If you want to prove that a penguin can fly, definitely show this game. Anyways, this was one of the most popular flash game released in 2009. The idea of the game is simple: fly your penguin as far as possible or break the obstacles via speed to complete the story. This is done by upgrading your ramp (where your penguin slides in to launch itself), and purchasing equipment (gilders, rockets, etc.) in the shop.
18
Commando 2 (Miniclip)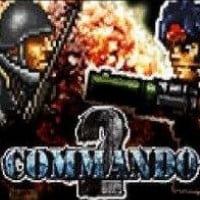 Ah this game I played it so much when I was I guess a younger teen. I honestly never got past level 4 though.
19
Poptropica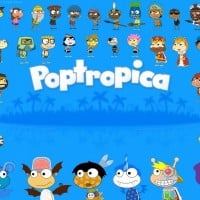 Poptropica is an online role-playing game, developed in 2007 by Pearson Education's Family Education Network, and targeted towards children aged 6 to 15. Poptropica was primarily the creation of Jeff Kinney, the author of the Diary of a Wimpy Kid series. As of 2015, he remains at the company as the ...read more.
20
Roadkill Revenge
A game about disrupting traffic and causing huge accidents. Pretty fun.
21
Penguin Diner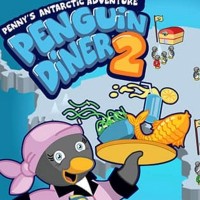 This is another flash game that most of us probably played as a kid. The game situates in a restaurant, where you (as a waitress), serves food to customers as timely as possible. Additionally, you can upgrade certain objects in the restaurant to further satisfy customers. Overall it's a cute little game that stays vague in your memories but really hits you once it's mentioned.
22
Super Mario 63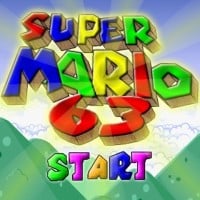 23
Bubble Tanks Arena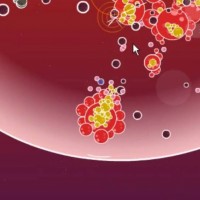 An arena version of Bubble Tanks. Has the same customization features as Bubble Tanks 3 but you get to complete a series of rounds by destroying enemies to advance to a new level. You can create your own enemies too.
24
Bubble Tanks Tower Defense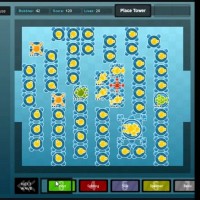 A Tower Defense version of Bubble Tanks. Some levels are pretty challenging, but what's most interesting is that you can combine grouped towers to make a mega tower, or combine mega towers to make a mega-mega tower of different types, which are obviously powerful against enemies.
25
Onslaught 2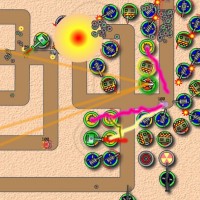 A tower defense game. What's interesting is that you can combine different towers into "combos" to make various interesting attacks.
PSearch List