Top 10 Greatest Cities in the World
The Contenders: Page 2
21
Hong Kong, China
Hong kong has the most sky scrapers in the world and is 60 percent park land. End of discussion hong kong is top five
Hong kong should be withing top 5
Hong Kong should be at least better than Shanghai. Hong Kong has better people, culture, history and government than Shanghai. - thomastai
It's amazing but very expensive, apartments here cost about as much as houses in the US - GriffinDoge
V 10 Comments
22
Moscow, Russia
Mumbai is over Moscow? 40% of Indians (not just in Mumbai) are extremely poor! Moscow is the most luxurious city in Russia! How can Mumbai be OVER Moscow?
Moscow used to be under construction everywhere, but now they built all of these big magnificent cities and cleaned everything up, much better than Rome and Paris for sure, but still different from London for sure, definitely deserves to be in the top 10
It's to cold but I do agree Moscow is good it's the Russian capital so there's a lot of rich people, and the Kremlin was cool
Moscow is definitely in top10, nowadays it has more supertalls(>300m - 7)than any other city. The city with it's 10 lines motorways lives 24hours and everything is in move. +huge cultural scene and restaurants are among the best in the world. As a strong geopolitical and financial center of Eastern Europe and Middle Asia it must be ranked 6 after NY, Longon, HK, Tokyo and Singapore.
V 2 Comments
23
Honolulu, U.S.A.
Really New York is good that city is crowded and too many Yankees (i'm not racist just hate how they talk real loud good god) honolulu is paradise
Here is some reasons why Honolulu should be number 1:Weather, safety rank
And many other reasons. HONOLULU RULES!
24
Melbourne, Australia
Better than New York- it is greener, the people are kinder, better architectural style here, more parks, more modern Skyline, better places around, nicer landscape, beautiful beaches, amazing culture and awesome shops. Very safe too.
The best place in the world to live, some others may be better to visit but there's no other place I'd rather be
Most livable city in the world 6 times in a row and sporting capital of the world finally most happy people in the world should be number one
This should definitely be in the top ten
V 6 Comments
25
Venice, Italy
Living here is the best thing I could ever wished.
26
Athens, Greece
Birthplace of Civilization, fantastic vibe, ever so hospitable people, virtually no crime and without doubt the best city to party, love the music, the food and of course is there a building more impressive than the Parthenon still standing after 2,500 years. Oh and there are great beaches within 20 minutes, classical sites everywhere and some of the most chilled out and happy people I've ever seen
Athens is one of the most historical cities. Athens deserves a better place.
So beautiful, and many historical sites.
Athens! what beautiful people
V 3 Comments
27
New Delhi, India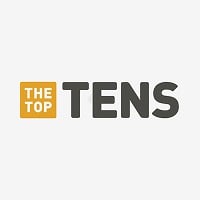 New Delhi is the capital and seat of government of India. It is also a municipality and district in Delhi and serves as the seat of Government of Delhi.
Delhi is a great city... no words to describe!
I wonder how other cities even stand in the competition!
The Taj Mahal is in Agra you cretin.
Delhi is a very beautifull city...the metro is fantastic so is the bus transport system...the roads are the best in the country...and it is very beautifull and green city
V 2 Comments
28
Manchester, England
Great history, music and sport, should be higher
The Smiths, Oasis, Factory Records, The Haçienda, New Order, The Fall, The Happy Mondays, Bez.

Point proven.
29
Rio de Janeiro, Brazil
It is really the most beautiful city in the whole world. The mountains, the forest, the beach, lagoons and a big city all together. The real local people are very friendly. Do not forget there are people from everywhere too. This is a place to feel joy.
Awesome! Most beautiful city in the world! Very nice people
No offense. This is the Marvelous City. Only who knows can tell it. The problem is violence without control.
I'm from São Paulo, and I've always dreamed of visiting Rio. It's such a beautiful city, and it deserves way more than just 26th place. If you ever think of running away from you problems, just come to Brazil. People will make you feel comfortable, and you'll make a lot of friends. We may or may not speak your language, but I know for sure that you won't feel like an outsider on Rio de Janeiro or any other city in Brazil *especially the ones in the North-East*
V 3 Comments
30
Beijing, China
Pollution however is intolerable. They have to buy clean air in bottles from Canada! Clean air is basic need.
Beijing is the BEST! The food here is AWESOME and theirs always something to do, but it can be very polluted
Great city with great metro. But I hate it when the smog comes and people doing primitive intolerable actions! - MChkflaguard_Yt
Beijing or China is not perfect, but to be a local, I still love the city with no reasons.
There are so many haters hate China or the Chinese people.
Please come and check us out by yourself. We are ready to welcome you.
V 4 Comments
31
Vancouver, Canada
Vancouver has spent quite a bit of time being the world's most liveable city. We have a beach, we're close to the mountains and near to a great ski resort, and a good film industry as well
Should be first. Vancouver is amazing. Amazing!
We have everything from beaches to ski resorts
I was here for 7 and a half months! So nice! My neighbors were nice, it's beautiful, and my apartment was well decorated! - MidnightGolica2017
V 3 Comments
32
Barcelona, Spain
I'd chosen Madrid because it is a more important financial center, but Barcelona is not far behind and has terrific quality of life too and is by the Mediterranean. Go Spain, my second favorite country in the world!
There's no doubt Barcelona is one of the amazing cities in the world. The most beautiful city of the mediterranean region. A perfect mix between History and Modernity. Its old town is stunning. An architecture, specially Gaudi's buildings, unique in the world. Excellent food and a lot of places to have a drink. You can enjoy its sunny days throughout the year and go to the beach. Just few cities can campare with Barcelona.
I feel insulted that this is not in the top 15. It's a great and nice place to be, also, is where one of the greatests languages of all time was developed.
Not only is this city one of the most beautiful, diverse and clean cities, but its also not expensive to live in, unlike the other cities stated on this list.
Honestly, it deserves to be at minimum top 10, not top 50
V 4 Comments
33
Dublin, Republic of Ireland
Dublin is also the only city in the world where 3 Nobel prize winners for literature we're born.
Should be no2after London
It's good and awesome better than all
U2 live here.
V 1 Comment
34
Auckland, New Zealand
City of sails! Beaches, islands, more beaches. White sand, black sand, bays, surf beaches, fishing, diving, sailing, swimming and best coffee in world, great fresh food and becoming very multi-cultural. Friendly laid-back people. Parks galore and native bush reserves and walks. Beautiful city yet to come of age.
Been there a view times, tiny by international standards yet still feels massive. People are great, traffic is far better than in the states and the sky tower is pretty cool.
Pretty decent city, I live there and reckon it deserves to be higher than 53, so here is my vote
35
Karachi, Pakistan
The most diverse and lively city on the Asia, despite of its problem its still one on the lively and cheapest cities in the world.
Karachi should be at top 2 best city. It is better than New York
City Of lights Amazing City in whole World
Nice battute
V 11 Comments
36
Munich, Germany
Safe
Nice people
Beautiful surroundings
Good quality of life
Amazing buildings
Good infrastructure
Clean
The best city in Germany. Just spend a day in the English Garden in summer and soak up the beautiful atmosphere. Munich stands for Gemuetlichkeit!
V 1 Comment
37
San Francisco, U.S.A.
I love San Francisco. It's very vibrant and exciting. The culture is very diverse which means you can always be yourself, no matter how weird, and crazy you are, you'll never be a misfit here. There's no wonder why San Francisco is as well know and regarded as cities ten times its size. Anywhere you go in the world, they know the city, our reputation precedes us. If New York is the pot of coffee and London is a cup of coffee, then San Francisco is a triple shot of espresso.
This city has everything whether great or ugly; together combined washes out. Overall a great city due to its cosmopolitan ascetic.
I was born here. It is the heart of the world go sanfran
SF is still a nice city except the Tenderloin.
Has cool landmarks even!
V 1 Comment
38
Taipei, Taiwan
One of the most vibrant and high standard of living yet safe and everything is still within reasonable budgets.
39
Glasgow, Scotland
The most BEAUTIFUL city in the world
V 2 Comments
40 Osaka, Japan
PSearch List
Recommended Lists
Related Lists

Top Ten Most Powerful Cities In the World
Top Ten Cities That Deserve to Be the World Capital
Most Civilized Cities In the World

Top Ten Most Famous Cities In the World
List Stats
6,000 votes
343 listings
9 years, 142 days old

Top Remixes (59)

1. New York City, U.S.A
2. Paris, France
3. London, England
Draco

1. Las Vegas, U.S.A.
2. Los Angeles, U.S.A.
3. Honolulu, U.S.A.
Jordansalesguy2392

1. Dubai, U.A.E.
2. Sydney, Australia
3. Karachi, Pakistan
Home
View All 59
Posts
Error Reporting
See a factual error in these listings? Report it
here
.