Top Ten Highest-Grossing Movies of 2015
This list compiles the movies released into theatres in 2015 that had the highest worldwide box office grosses.
The Top Ten
Star Wars: The Force Awakens - $2,059,989,970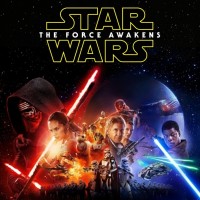 While my prediction, that 'The Force Awakens' would become the new highest-grossing movie of all-time, didn't happen, it still delights me to see that the most anticipated movie of my adult life (so far) made over $2 billion. - BKAllmighty
Huh Not Surprised this Was The Most Anticipated Of 2015 - VideoGamefan5
Jurassic World - $1,670,400,637

It was the highest-grossing movie of most of 2015, and was (from June to December) the third highest-grossing movie of all-time (before Star Wars, of course). Not bad for a franchise that hasn't had a new movie for fourteen years. - BKAllmighty
Furious 7 - $1,516,045,911

Paul Walker's death probably had a lot to do with this movie's success, I admit that, but this franchise has done an unbelievable job over the past few years with increasing the quality and earning more fans (and money) with each installment (and that's even more impressive considering that it took five movies for this franchise to finally start blossoming). - BKAllmighty
Avengers: Age of Ultron - $1,405,413,868

The avengers flicks are getting highly grossed
Sure, it didn't make as much money as 2012's 'The Avengers', but 1.4 billion dollars is still 1.4 billion dollars, folks. - BKAllmighty
Minions - $1,159,398,397

The minions are great side characters, but not good main ones.
I did not enjoy this movie. It was cheaply-written to appeal to the youngest demographic of viewers without making any attempt to be entertaining for older viewers (like the first two 'Despicable Me' movies were). It was actually the first time I almost fell asleep watching a movie in a theatre. And yet, it still made money. Of course it did. That's the only reason it was made. - BKAllmighty
I Respect Your Opinion BKAllmighty
Spectre - $880,406,501

Yet another box office victory for Daniel Craig. Not as much as Skyfall, but still a lot
An underachiever when compared to its predecessor, 'Skyfall', in pretty much every way, but still an entertaining action movie nonetheless and a guaranteed box office success. - BKAllmighty
Inside Out - $856,809,711

I would have loved to see this movie make it to 1.5 billion dollars (even if only to dethrone 'Frozen' as the highest-grossing animated movie). - BKAllmighty
Mission: Impossible – Rogue Nation - $682,330,139

I was afraid that, after 'IV', the series would feel redundant with 'V' and lose the interest of its fans. Thankfully, that didn't happen. A hit with critics and audiences, alike. - BKAllmighty
The Hunger Games: Mockingjay – Part 2 - $652,955,370

It's odd to see a movie make over 600 million dollars and still be called a box office disappointment. But, to be fair, it was the lowest-grossing installment of the franchise (not exactly how a franchise is meant to end). - BKAllmighty
The Martian - $626,359,174

Made over $600 million and got an Oscar nomination for Best Picture. No matter the results, this movie should consider itself a winner. - BKAllmighty