Top 10 Worst Things that Happened in 2018
2018 has started, and already bad things are happening!

The Top Ten

1 Stoneman Douglas School Shooting

We said never again, but we let Santa Fe, Annapolis, Pittsburgh, Thousand Oaks, Aurora, Highlands Ranch, Virginia Beach, El Paso, and Dayton become the victims of horrific shootings.

I feel very sorry for those victims when their lives are tragically taken in this very scary event.

The worst part is some of the students died. Things like this are why I hate going to school.

This is definitely the worst thing that has happened because I was in this when it happened.

2 Flu Outbreak

80,00 people over 17 people. The shooting was horrible but babies, children, parents died over the flu outbreak, 80 people, is anyone not realizing that's worse then the 17 people school shooting

The flu lowered my dads already unhealthy immune system, then he caught pneumonia. Which killed him.

Apparently a shooting that killed 17 people is worst than a flu outbreak that killed 80,000 people

This is just sad.

3 People Started Eating Tide Pods

That was bad that they ate tide pods, I remember once my subscribers on youtube tried to eat tide pods on a video, and then they deleted the video

1,350 people died in Indonesia due to tsunami

The stench of ignorance is causing me to walk away from the list...

The guy who made this is smart because he killed all the stupid people

Sometimes people can be so stupid.

4 XXXTentacion Shot to Death

He should of never died he was a great person, a great rapper, and someone was so jealous they had to shoot him,that's just terrible. His music just was what I needed and he was amazing and because of those people x can't make music anymore. You will always be remembered. I LOVE YOU XXX!

Never should have died, deserved to live and continue saving people, but he's still doing it regardless of what happened. Even with the media posting cut-up audio recordings to damage him and make money off someone who was brutally murdered, is still doing great. Man went from 11mil on YT to 14mil in 3 months. Beat BIG on the 200.. He has talent, even being gone. Thanks man. LLJ | RIPX

Bye X, We'll miss you! We hope that you had a good life, your singing was great as usual, nice voice. We hope that you're in heaven and the one who killed you will BE IN HELL!

Devastating moment we lost the front runner of this Gen and a passionate mind, FL will never feel the same.

5 Bomb Cyclone

I experienced two nor'easters in January I think. For the first one, I think it was a Friday, I was in the van that took me to school (when I lived in my grandmother's house for a year). And the ride was about five hours long. We also had to ride with two mean kids. We left at about 4 after a long wait and arrived at about 9 something. I don't remember the second one very well, but I'm not sure if it was about as bad as the first one.

Don't give supervillains ideas.

Wait I had no idea. I clicked it

6 Florida Bridge Collapse

May all those affected be prayed and helped.

7 People Discovered Chained to Their Beds in California

Kids. Kids were found malnourished and chained.

Who would do such a horrible thing to innocent people?

Wow the people who did it should be dead.

Torture. Torture is a horrible thing.

8 12 Boys Trapped in Cave in Thailand

In Thailand, a soccer team including 12 boys and the coach were trapped in a cave 2 1/2 miles long.
They were inside it for 18 days and went without food or clean water for the 1st 10 days.
The coach gave them food, and so did the Navy Seals.

Fortunately, they were freed after 18 days from a grueling 3 day rescue, though unfortunately one of the divers died during the mission.

That was scary as hell

9 Death of Stephen Hawking

And then Hawking's came out from Albert Einstein's birthday cake.

Stephen had a good life though he was handicapped.

RIP

This guy was a legendary scientist

Oh darn! We lost him too?

10 Alberta Spring Flooding

The Contenders

11 Kabul Suicide Bombings

Suicide is a terrible thing. It should never happen again I should know because my dad did not die from suicide but, he did die from a heart attack.

Shamefully horrible.

12 2 Men Trapped in Flooding Elevator in Basement in Toronto

13 Southern California Mudslides

Our prayers go to these people affected by this disaster.

14 Death of Billy Graham

One of the few modern men to literally change the world peacefully

15 Death of Avicii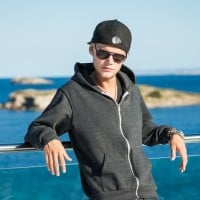 He died at 28 from suicide with a bottle.
R.I.P.
RIP

Why did he have to commit suicide?
Not only did a great DJ die, but I also got in huge trouble for an assignment I didn't complete. Sorry for being selfish. I also think I heard that Avicii's suicide was accidental.
It was sad when avicii died, he made 3 of my favorite songs, levels, wake me up, and hey brother
16
Alabama Mall Shooting
People were hurt in a shooting at a mall in Alabama, luckily only the gunman was killed.
It happened on Black Friday.
17
False Alarm of Hawaiian Missile Threat
A nightmare for our world.
I loved that day
This was scary
18
Mt. Kilauea Eruption
No deaths have been recorded, but still, today is May 22, 2018, and the volcano started erupting around May 2 or 3. And it shows no signs of stopping. Pretty bad
19 6ix9ine Disses Ludacris
20
Government Shutdown
Two in one year and one of them is lasting into 2019
21
Amritsar Parade Crash
61 people were killed and 7 were critically injured after a train hit a parade crossing a railroad track in Amritsar.
22
Meteor Shines Over Michigan
That was a loud and bright!
Shocking.
23
Marvel Creator Stan Lee Died
I am so disappointed that this has happened. I mean, he has created so many iconic heros. He is a great guy and sadly I've never met him. I wish I had. It would have been such an honor. But now he's gone. I knew this day would come, but not this quickly. Lots of kids are happy today because of no school. But this happened? No way. I bet lots of people might have noticed this iconic persons death, but I have. And I felt really sad. RIP Stan Lee Dec. 28- Nov. 12, 2018
Though he was 95.
He created the Marvel franchise, including Spider-Man, the Incredible Hulk, Superman, and the Avengers.
And it all started with comic books.
He worked hard on everything, and that's how he became who he became.
Though he got accused for sexual misconduct allegations, he will never be forgotten.
R.I.P.
Although this was very sad. He was 95. So this would have happened this year or next year or some time soon either way.
I will never be able to watch another Marvel movie without remembering him.
24
Death of Edwin Jackson
I think he's still alive.
25
Lil Tay Getting a TV Show
This is higher than the school shootings item?! You guys seriously think a mediocre rapper getting a T.V. show is worse than school shootings? The hell is wrong with you people?!
Ooh no this is gonna suck. now we have to hear about a stinky girl with a potty mouth showing off how much money that isn't hers and all the cars that she didn't buy. #LILTAYEXPOSED
Oh no that is really the worst one on this list
What TFFF I didn't even know about this but now I want to jump off a bridge
PSearch List