Top 10 Inbound Call Center Service Providers
This list contains the names of the top ten companies offering inbound call center services in India

2 Outsource2India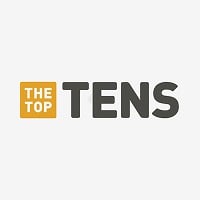 Visit Website
4 Octopus Tech Solutions
5 Invensis
6 Fusion BPO Services
7 Infinit Contact
8 ETech Global Services
9 Ozonetel
10 Serco Global Services
The Contenders
11
Emenac Call Center Services
The reason why we chose Emenac call center is because they provide excellent service for a great price and had good customer reviews. Their expertise, advanced techniques and foresight's helped us achieve highest level of our customer's satisfaction. We take advantage of everything that this company has to offer. So far, we have had very good results using their service. Will be glad to recommend them.
Running successfully since 2003, In United States, United Kingdom, Canada, India and Pakistan, Emenac Call Center Services is topping the field of call center industry for inbound phone answering and outbound telemarketing, sales and customer service with grace. The company is known for having a huge line-up of trained and experienced agents working day and night to make business process easier and cost effective for small and established businesses.
I can say Emenac Call Center Services believes in making business process and progression easier for you by providing your company with the best outsourcing facilities and enhancing your customer base with best in class call center agents and unshakeable technical infrastructure. - deborahrob
We are pleased with the services they are offering to our customers as our offshore extension for off hours, highly recommended.
Emenac treats your customers like their own. Their customer service and support is world class.
12 New Media Services
BAdd New Item