Top 10 Best Discontinued Lego Themes
Virtually everyone has some truly positive memories from their childhood involving Lego. It's one of the best toys for creativity, play, and display, perfect for not only kids but adults, too. Although there are dozens of very popular Lego themes out currently, from Star Wars to Harry Potter to City to Ninjago, some themes didn't stand the test of time and have sadly retired. We're going to be going through the top 10 lego themes that were discontinued, some nostalgic brands that are no longer out there.

The Top Ten

1 Bionicle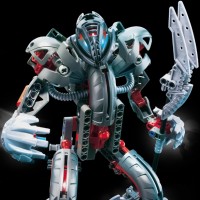 Few Lego themes have as many fans and lore as the Bionicle theme, an older branch of Lego that was launched in early 2001, and ran until 2010. One of the most notable things about this excellent brand was the style of Lego, using a blend of Technic pieces and uniquely shaped pieces to create impressive and flexible Lego characters. Although there was a massive fanbase to the theme, Bionicle didn't attract many casual Lego fans, which was likely the cause of it getting discontinued.
Aww man! We all got to bring Bionicle back! This franchise has been a big part of my childhood!
Botanical line preserves some Bionicle pieces.
The greatest, still pissed they got rid of it.
2
Lord of the Rings
Just look up this old Lego brand, and you'll find some of the most stunning and fun Lego sets you can buy, with details that are impressively true to the show, excellent minifigures, and fantastic renditions of almost every key location from the movie trilogy. From the stunning and gigantic Tower of Orthanc to the small yet pretty Council of Elrond set, there are many great Lego sets that were truly worth getting from this theme. It's truly unfortunate that they stopped making these sets in late 2014, because newer Lego fans will never get the chance to get some of the amazing sets that came with the brand.
3
Legends of Chima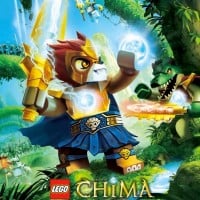 Legends of Chima is a Canadian-Danish computer-animated television series created by Tommy Andreasen and produced by The Lego Group. It was created to coincide with the Lego Legends of Chima line of construction toys. It centres on the fictional world of Chima, a place inhabited by warring tribes of anthropomorphic animals. The series broadcast on Cartoon Network in the United States. It began with two episodes that aired on January 16, 2013, with the Season 1 finale airing on December 5, 2013. On March 15, 2014, Season 2 premiered on Cartoon Network and ended on April 19, 2014. Season 3 aired on August 9, 2014 and ended on November 22, 2014.
Another very successful Lego theme was Legends of Chima, with sets based on the accompanying 3 season animated show created by Lego, where Lions and Crocodiles and other animals coexist in a magical world, called Chima, but fight for some sacred resource called chi. The theme was introduced in 2013, but got discontinued just two years later in 2015, a little while after the third and final season of the show was released.
Cool theme about warlike animal people.
Honestly, I forgot this one existed.
Oh yeah this exists
4
Scooby-Doo
One of the absolute biggest shows for kids out there is the famous Scooby-Doo, so it was an obvious choice for Lego to introduce a theme depicting events and locations from the show. Scooby-Doo Lego did not run for as long as many other themes, being introduced in 2015 and becoming discontinued 2 years later in 2017, but it was quite popular, one of Lego's most popular themes over those years despite only having 6 sets. People were quite disappointed when the theme was discontinued, especially after only a few years of being on the market.
5
Elves
One of the largest and most successful Lego brands was the Lego Elves theme, with Lego sets based in a fantasy world of elves and magic, in the similar Lego doll style to other popular brands like Lego Friends and Disney Princesses. The theme was launched in 2015, and became so popular that Lego created an accompanying show, providing some lore behind the theme. Unfortunately, this theme was finally discontinued 4 and a half years later, by the end of 2019.
6
The Lego Movie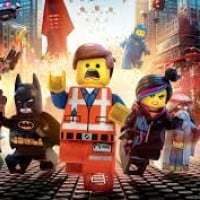 One of the most successful animated movies of 2014 was The Lego movie, a film set in a Lego world filled with all sorts of creative ideas. The movie had a great cast, from Will Ferrell to Liam Neeson to Chris Pratt, and Lego released many sets depicting locations from the movie. It was a popular theme, but the theme was unfortunately discontinued by the end of 2019, after the release of the second movie in the series.
7
Pirates of the Caribbean
Pirates of the Caribbean is up there with Lord of the Rings and Star Wars as one of the most successful and popular movie franchises ever made, so naturally Lego launched a theme based on the series, with lots of excellent sets depicting pirate ships and locations from the five movies. The last set in this widely popular theme, depicting The Silent Mary, an impressive ghost ship from the 5th movie, was retired by the end of 2017, along with the entire theme.
8
Life of George
The truly notable thing about the Life of George Lego theme was how it combined, for the first time, Lego pieces with an app for your phone, although it only worked on iOS and Android. The fun thing about this brand was how you could build something with bricks, then scan the bricks on your phone to unlock games and other fun quirks. It was introduced in 2011, but eventually the theme was discontinued in 2013, along with the app.
9
Harry Potter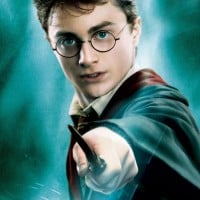 Harry James Potter is the title character of J. K. Rowling's Harry Potter series. The majority of the books' plot covers seven years in the life of the orphan Potter, who, on his eleventh birthday, learns he is a wizard.
10
Mixels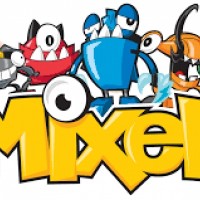 One of the cutest and funniest Lego themes out there was Mixels, a theme involving different "Mixels", who are these adorable, blocky, posable monsters. The theme was small, with most sets ranging from 50 to 100 pieces, but it was very popular, with a surprisingly large fanbase. The theme was launched alongside the TV series in 2014, but retired in 2016, much to the dismay of fans. The great thing about Mixels were their value, with a low price due to very little pieces, but as much play value as something 3 times the price.
The Contenders
11
Hero Factory
Once Bionicle was gone, many Lego fans looked to the company to make a suitable replacement, and their answer was Hero Factory, a theme unrelated to Bionicle, but with similar pieces and building techniques. Lego released a mini movie as a companion for Hero Factory called Brain Attack, and this helped the theme gain a lot of popularity. The theme was produced from 2010 until its retire date in 2014, when eventually, just as what happened with Bionicle, people lost interest in it.
12 Fusion
13 Games
14
Nexo Knights
Like Chima this was also a theme that had it's own TV show, and it was pretty cool while it lasted. While I honestly didn't enjoy the monotone theme of the sets comparing them to Chima sets, I still found the characters and TV show charming
15 Exo-Force
16 Lego Monster Fighters
17 Lego The Hobbit
18
Lego Avatar: The Last Airbender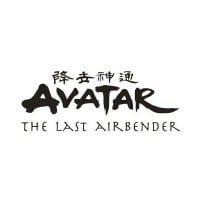 19 Lego Friends
20
Lego Ninjago: Masters of Spinjitzu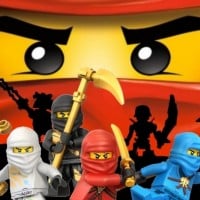 Lego Ninjago: Masters of Spinjitzu, is an American–Danish action comedy family animated TV series that started as a pilot shorts for LEGO that aired on Cartoon Network in 2011. The show centers on the adventures of six ninja: Lloyd, Kai, Cole, Jay, Zane, and Nya.
21 Lego SpongeBob SquarePants
22 Lego City
23 Lego Toy Story
24 Lego The Incredibles
25 Lego Ultra Agents
PSearch List