Top 10 Leading Dentists in New York
A list of the top ten dental clinics in the state of New York based on service, price, and level of expertise.

The Top Ten

1 Envy Smile Dental Spa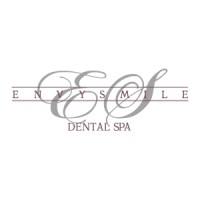 If you need an all-inclusive practice that provides the highest standard of care, you can trust Envy Smile Dental Spa in Brooklyn, NY. Choose the exceptional convenience with same day service and comfort to patients of all ages who need quality care. The clinic's unique practice goes beyond the realm of normal treatment by offering on-staff specialists.

Web-address: https://www.envysmile.com
Dr. Marianna Weiner, DDS is a terrific dentist. Extremely thorough and was the first dentist willing to spend a lot of extra time with me weighing the pros and cons of treatments. She was a perfectionist with my inlay implant and even offered to redo it if anything were to go wrong. Unlike other dentists, she didn't go through the motions but thought about each step and its function in my mouth and holistically. Moreover, she does everything she can to conserve your tooth first and does not push more extreme treatments. In my experience, many dentists just follow the steps. Dr. Marianna Weiner critically thinks about each step and how to perfect it for better outcomes. I absolutely will be recommending her to everyone I know. Thank you again, Dr. Marianna Weiner!
I am not a fan of going to the dentist as it is never a fun experience for me. Everyone at Dr. Weiner's office is so nice and welcoming. The dentist is very kind and thorough with her explanations and the staff members were all super friendly. My hygienist did a great job on my cleaning. She was thorough and gentle, which I really appreciate. I walked out feeling much less stressed and looking forward to my next visit
I'm very glad I came here! Dr. Marianna Weiner is a phenomenal dentist; she did my procedures effortlessly and I felt no discomfort. She answered all my concerns through each step of the procedure and she made me feel at ease. The office assistants are always welcoming and helpful. They did the best they could when scheduling me and they are also there for any of my questions and calls. Excellent experience!
2
NYC Dental Implants Center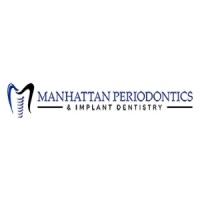 The dental office uses only the newest and most advanced dental equipment available on the market in USA. Dental implants are from Straumann, headquartered in Basel, Switzerland. It's the largest and most advanced dental implant company in the world. Choose the top quality medical grade titanium or titanium alloy, the same materials used for other bone implants and for orthopedic joint replacements.
Web-address: https://www.nycdentalimplantscenter.com
NYC Dental Implants Center is a really nice place. The front desk staff is friendly, but the most important thing for me is that you have an honest opinion from your dentist. He spends time showing you why it's important to do this or that and after the visit, you have a plan that works for you. Really happy with the service.
Very compassionate. Dr. Rahmani takes time to listen and will take all the necessary steps to make you happy. He is a magician with the needle for anesthesia, that's the most dreadful part, and I didn't feel anything! First time ever! Incredible! I finally found a TRUE Dentist!
Outstanding customer service! Very friendly atmosphere. Everyone from the front desk to the dentist is true professionals! I would recommend this place to everyone! Great job!
3
Manhattan Periodontics & Implant Dentistry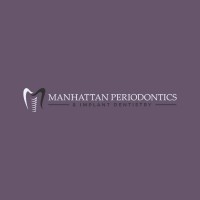 The office is located on the Upper East Side. The team provides an exceptional painless dental work. A goal of Periodontist in NYC is to help you SAVE your Natural Teeth. Extraction of teeth and preserving the jaw bone with Dental Implant in its Natural state is one of the greatest service provided for our patients. The office is equipped with latest technology and instrument to expedite healing for the patients with minimal down time!
Web-address: https://www.periony.com
I don't have enough good things to say about Manhattan Periodontics & Implant Dentistry. Today was my first visit and they made me feel welcomed and at home. Dr.Navid Rahmani had me smiling and laughing throughout the entire process. He is an incredible asset to this practice and I don't have enough good things to say about him! You can tell that Dr. Rahmani really cares about his patients and his practice. I never thought I'd say this but I'm actually looking forward to my next visit. If you are looking for a dentist don't look any further than Manhattan Periodontics & Implant Dentistry!
I was really scared at the thought of going to see a dentist again. It's been a while and I needed a lot of work. This place was really nice the staff was super open about everything. They handled everything well. The dentist is very open and sweet. He explained everything to me and calmed my nerves. He's a really awesome person. Thanks, Manhattan Periodontics & Implant Dentistry for fixing my teeth and giving me my confidence back.
I visited Manhattan Periodontics & Implant Dentistry for a check-up and cleaning, luckily I did not need any dentistry! However, I had such a great experience. My hygienist was wonderful and the doctor was very thorough with my examination. Will definitely recommend Manhattan Periodontics & Implant Dentistry to anyone I know.
4
Broadway Family Dental
The goal here at Broadway Family Dental is to create a dental practice that is ideal for the patients. Whether you are looking for a general dentist, a cosmetic dentist, a pediatric dentist or a family dentist you will find a practice where each staff member is a highly-trained dental professional. A practice offering technology so advanced and sophisticated that it makes "painless dentistry" a practical reality.
Web-address: https://www.broadwayfamilydentalpc.com
To those of you out there, who are in need of a gifted dentist who understands there's no call for pain with any dental procedure, please do yourself a favor and make an appointment with Dr. Dekhtyar at Broadway Family Dental.

I promise you'll be glad you did. From your first examination to charting a treatment plan that fits your schedule, to correcting years of neglect with state of the art dental care, you'll quickly find yourself ready to schedule that next appointment, because without pain there's no reason not to.
Every time I come into Broadway Family Dental everyone is very welcoming and friendly. I have always been scared of the dentist due to bad past experience and avoided them for the longest. This dental office helped me with my fear and helped with getting me on track with oral health. Glad I made the choice to go with Broadway Family Dental!
I must say, I hate going to the dentist but this place is very welcoming. Dr. Dekhtyar is gentle and takes her time with her patients. It is really a blessing for my family and me to be patients of Dr. Dekhtyar. She is very gentle with her hands. I also love the fact that you don't have to wait a long time to be seen by the doctor. The front desk staff is very kind and professional. They make us feel like home every time we go there.
5
Park Avenue Smiles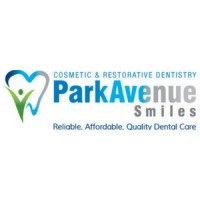 At Park Avenue Smiles, you will find a state-of-the-art dental clinic, located in Yonkers, that's equipped only with the most advanced equipment available in the USA. Besides having the latest lasers & high precision microscopes, they also use only the highest quality medical grade titanium or titanium alloy materials for our dental implants.
Web-address: https://www.yonkersdentalspa.com
I recently started going to Park Avenue Smiles last month and I feel extremely happy and confident in these dentists and everyone in the staff. Appointments start on time or within 10 minutes. Everyone is courteous and polite. The facility was well maintained and clean. The equipment used seemed more advanced than the other dentist offices I've visited. The doctors were knowledgeable and listened to my issues and my history of dental procedures (I am prone to cavities and have had poor results from multiple root canals and other conventional dentist protocol from when I was a teenager). They had alternative and holistic methods to suggest that could help solve my teeth issues long-term, which is something I've been searching for, as opposed to only getting more operations but not understanding cause/issue. They are also extremely intelligent and competent at what they do. So far I've had 3 appointments, one being an extraction which I did not decide to do lightly, but felt was my best ...more
I am new patient at Park Avenue Smiles & I have to say this is one of the best dental office I have been to. I have been terrified from the dentist my entire life and would avoid going at all costs. Doctor Habib and his entire staff is so welcoming & literally amazing at what they do. I went from missing my front tooth to having my perfect smile back with absolutely no pain during and after. I highly recommend them! You will not be disappointed!
Great experience. Dr. Farokhzadeh was empathetic to the dental crisis - he is a good listener. He explained what the procedure would entail, along with aftercare process in great detail. The dental assistant and office staff were very pleasant and accommodating. Despite the pain I was in, the experience was positive with a good outcome. I am so happy to be out of pain, thank Dr. Farokhzadeh.
6
505 Dental Associates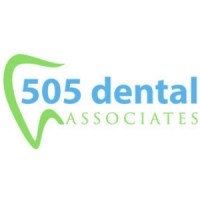 Top rated dentists in the Bronx offering general, family & cosmetic dentistry procedures. Bronx dentists specialize in Invisalign, cosmetic procedures including dental crowns, veneers, dentures, and dental implants.

Web-address: https://www.bronx-ny-dentist.com
I recently was experiencing discomfort due to a cracked filling that was done several years ago at another dental office. I was able to easily set up an appointment with 505 Dental Associates, which made me really happy and at ease to get my filling fixed. I saw Dr. Farzin Farokhzadeh, DDS on a Monday morning. He and the whole staff were very welcoming. Dr. Farokhzadeh even offered to spend another hour of his time to do additional work that was set aside from the original appointment. It was really great to see how passionate Dr. Farokhzadeh is about helping his patients feel happy and confident about their smiles. Thank you so much!
I am 100% happy with my results after visiting 505 Dental Associates. I needed extensive work which they accommodated me through every step of the way. It is not only the dentist but every other staff member too that have made my visits so great. I also love how punctual they are, my appointments always start as scheduled. They are honestly great in every aspect would recommend them in a heartbeat!
Wow! What an amazing experience at the dentist office I have ever encountered! They are such an awesome team that really enjoy working together and it shows! Short wait time was also a plus! I didn't feel rushed at any point and everyone made me feel welcomed. Love this place!
7
Family Cosmetic & Implant Dentistry of Brooklyn
Considered as one of the finest dentist available in Brooklyn - and honored as the top New York dentist of 2017 - Family Cosmetic & Implant Dentistry of Brooklyn offers all the most popular dental procedures, from teeth whitening and cleaning to the treatment of complicated issues that require surgery. Both dentists are highly trained and experienced in cosmetic dentistry, as well as general family dentistry. Whatever your dental needs are, they can help.
Web-address: https://www.dentistinbrooklyn.com
I always had bad experiences at the dentist which made me put off my regular cleanings. My first experience here was completely different from what I was used to. I always thought I had terribly sensitive gums and teeth and my first appointment was completely painless. I appreciated that the doctor took his time to not only perform my teeth cleaning but also do a full exam of my jaw and connecting muscles. They noticed some misalignment that was causing pain in my jaw and pressure in my surrounding teeth. They are working to put together an efficient plan to correct the problem and prevent any future damage.
My experience at Family Cosmetic & Implant Dentistry of Brooklyn was wonderful. The staff was friendly and helpful. Dr. Alexander Khabensky works excellent with varied options for further treatment. I felt no pressure in making choices. Dr. Khabensky was pleasant and very thorough showing his many years of experience in the field.
I highly recommend this Dental Practice and look forward to my return for follow-up on the necessary tooth extraction that went very well with no pain or complications during or after.
THANK YOU, Family Cosmetic & Implant Dentistry of Brooklyn team!
The office is very well organized, clean, with a modern look. The receptionist was super friendly and accommodating, and understanding. Dr. Igor Khabensky was super nice and patient with my two scared toddlers. He found a way to get the job done fast and efficiently. The remainder of the staff was also super nice. I highly recommend moms and dads to take their children there and any adult!
8
Soho Smile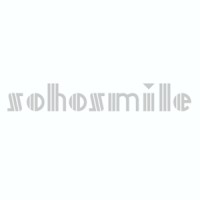 Soho Smile is boutique dental practice in the heart of SoHo and isn't like any other dental office. Here you will find unrivaled care and comfort, as well as the best results in New York City. The founder of Soho Smile has a strong drive for dental perfection for each and every patient - who include international CEOs, award-winning actors, and world-renowned models - smiling brightly. This dental clinic prides itself in having the top board-certified dental specialists who provide the best care possible through the use of state-of-the-art and innovative equipment and methods in a comforting and relaxing environment.

Web-address: https://www.sohosmile.com
So happy I finally found a holistic dentist that aligns with my personal philosophy--- In a 30-minute appointment I found the solutions to problems I didn't even know I had. I so highly recommend this place, Dr. Koutsoyiannis knows what he's doing, takes the time to explain and listen, and is genuinely interested in helping. If you're sick of regular dentists forcing solutions like root canals down your throat and you want affordable holistic care, go here and you won't be disappointed!
Amazing dental office. From cleanings to bracers to implants etc. Frequent appointment reminders by text email and personal phone calls. Movies and massages during wait times. What more can you ask for? They get whatever you need doing.
Great office environment always enjoy coming in and interacting with the staff. The spectacular attitudes and work ethics ensures this will be my go-to for any dental work I need! Keep up the good work
9
Century Medical & Dental Center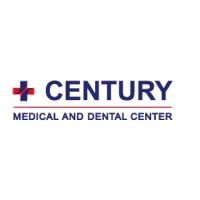 Century Medical and Dental Center is a dynamic, modern multi-specialty clinic delivering high-quality individualized health care in multiple convenient locations in Brooklyn: Gravesend, Flatbush and in the center of Metrotech Downtown Brooklyn on Livingston Street. A collaborative clinic that gives busy individuals a personalized, measurable healthcare strategy to enhance their physical and mental performance.
Web-address: https://www.centurymedicaldental.com
The best dental experience I've had in my 40 years or so of seeing dentists. Easy to get in, get the job done, get out at a reasonable price. My dental insurance is minimal, but they let me know up front what the job will cost, and it's reasonable. Latest technology for crowns and fillings. Highly recommended!
Dr.Victoria Maryansky is amazing! I hate needles and the numbing process always gives me anxiety. She was very calm, patient, and had a few tricks to ease the pain. Basically made the numbing process painless! Flawless job on my fillings and when I needed an adjustment because one of the fillings was high, came in the same day to fix it.
Fantastic office and people who work there. I don't mind coming in for a cleaning or any other procedure because of how friendly everyone is. They explain everything in great detail and I always feel at ease. I would highly recommend them.
10
LuxDen Dental Center