Worst Social Media Sites
The Top Ten
1
Facebook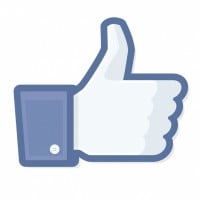 Facebook is a corporation and an online social networking service headquartered in Menlo Park, California, in the United States.
Now Facebook (as well as Instagram) are no longer paying creators money for their businesses. Thanks a lot Mark Zuckerberg for destroying both sites.
baby boomers can't understand anything due to lead poisoning, information technology is too complicated for the baby boomers is due to lead poisoning
This site sucks, I used to be on it, nothing but drama and stuff, I deleted my facebook over a year ago, and I don't miss it at all, I will never go back on facebook
Facebook sucks I used to have an account and I deleted it 4 years ago nothing but drama and stuff
2
YouTube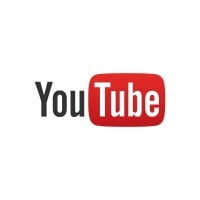 YouTube is a global video-sharing website headquartered in San Bruno, California, United States. The service was created by three former PayPal employees on February 14th, 2005. In November 2006, it was bought by Google for US$1.65 billion. YouTube is ranked among one of the most visited websites, placing in 2nd place - only topped by Google Search. As of 2022, the current CEO of YouTube is Susan Wojcicki.

The very first video on the website was "Me at the zoo", uploaded on April 23rd, 2005, uploaded by Jawed Karim. ...read more.
Fun to watch, but it's the least user friendly site ever. Good luck getting barely any followers on this site, the home page is completely overrun with tonight show and music videos. all they really care about anymore is revenue and they're flat out biased.
Banreyhunter12 & Typicalmodders have been gone too far, Barneyhunter12 have been Trolling in Restaurants of Roblox, Cuff Abusing, Disturbing the Peace, Spamming, and more also he has been creating too many Alts and being Toxic whatever he did is Unforgivable and I won't Accept from him.
Typicalmodders has been Exploiting and telling Anyone to say HAIL GIWBARD also he used Knife Grabber to grab Anyone by their Necks then he used the Script named TOP3K 5.0 which allows Anyone to Exploit and whatever he did to Anyone is Unforgivable and I hate him also I hope he gets Terminated.
They somehow find different ways to keep getting worse and worse over time, I really hope they kick out their current CEO as of now
OK, I am starting to hate YouTube, if you report somebody, they don't do ANYTHING! I get punished for saying things that's not mean or inappropriate and my comments get deleted in 10 seconds, and somebody out there says a swear word at me, I reported it multiple times and it's still there, TERRIBLE Site!
3
Twitter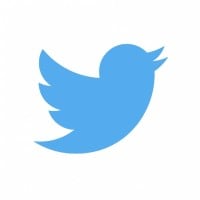 Twitter is an online news and social networking service where users post and interact with messages, also known as "tweets", restricted to 280 characters.
Biased, and annoying. Plus, they got James Gunn fired from the Guardians of Galaxy 3. Well, technically HE got himself fired by saying those things, but they didn't have to bring them up. So that automatically throws them on this list.
Twitter is being sued for pedophilia. It was already the worst social media platform, but they found another way to be worse.
This should be #1, I can't think of a single social media site that is more toxic than this cesspool of worthlessness, good thing I never use it
Pedophiles and whatever
4
Reddit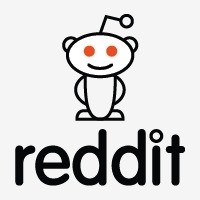 Reddit (stylized in all lowercase as reddit) is an American social news aggregation, content rating, and discussion website. Registered users (commonly referred to as "Redditors") submit content to the site such as links, text posts, images, and videos, which are then voted up or down by other members. ...read more.
Used to be cool, a user friendly site that people can talk about their favorite things. Used to be used mainly by nerds, but there's nothing wrong with being a nerd. Now its overrun with politics.
Yes they hate emojis here while praising paid reddit emoji awards. Half of mainstream subreddits are like the entire circus. Very ironic indeed
Redditors act like Spoiled Children Worldwide. They hate the truth.
Nothing but degenerates here
5
Musical.ly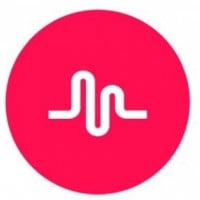 At first I thought it was a cool site that musicians could use to share music and have fun. Turns out, its for high school girls to mouth words to a song while slinging their phone around.
Tiktok is cringe. And almost every song that was on musically at one point is taken off. ON AN APP THAT'S ABOUT MUSIC
It's now tiktok and it's not any better
6
MySpace
Everyone stopped using this site a few days after it came out.
7
Linkedin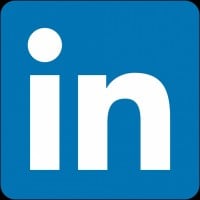 Just stupid
8
Wattpad
So idiotic
I used to have a wattpad account when I was in school and I never used it, so I deleted my account
9
Flickr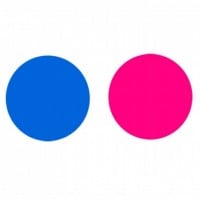 Flickr is an image hosting service and video hosting service. It was created by Ludicorp in 2004. It has changed ownership several times and has been owned by SmugMug since April 2018.The Verge reported in March 2013 that Flickr had a total of 87 million registered members and more than 3.5 million new images uploaded daily.
Oh my gosh can you get any more lame
10
Ask.fm
People literally get killed from this social website. Literally.