Top 10 Best Podcasts that Will Help You Find and Fulfill Your Purpose
A recent study found a correlation between living a life with purpose and longevity! The scientists evaluated almost 7,000 participants between the ages of 51 to 61 years of age. By the end of the assessment, the researchers discovered that people who didn't have a strong life purpose were more likely to die earlier, while the mortality risks declined for participants who did. Purposeless life was found to be even more harmful than smoking or drinking! Now that you've decided that you want to embark on a journey of a meaningful life, here are several podcasts you can listen to during this inner journey for inspiration and keep yourself informed.

The Top Ten

1 The School Of Greatness by Lewis Howes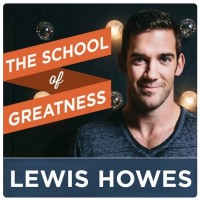 Do you want to learn from the most influential people in almost every industry? If so, you should consider listening to The School of Greatness. Lewis Howes is a New York Times bestselling author, entrepreneur, high-performance business coach, and speaker who humbly started the weekly podcast in 2013 and now has over 100 million downloads. Tune into School Of Greatness for weekly interviews with everyone from business moguls to entertainers to athletes and scientists. You'll hear inspirational stories and learn valuable insight that will make it easier for you to discover your inner greatness.
2
Inspire Nation Show with Michael Sandler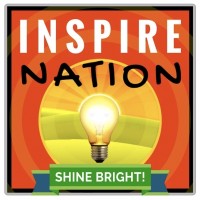 The Inspire Nation Show is hosted by the husband and wife duo Michael Sandler and Jessica Lee. After surviving two near-death experiences, Michael decided to start the podcast with his wife to discuss spiritual and self-help-related topics that will help elevate the consciousness of others. Sandler is the best-selling co-author of Barefoot Running as well as a speaker, entrepreneur, world-class athlete, and coach.
The Inspire Nation show features some of the world's leading experts, coaches, and entrepreneurs in various industries. When you tune into the podcast you'll be able to learn more about the Law of Attraction, enjoy guided meditations, or find out new topics that'll allow you to live a happier, more fulfilled life. Overall, the Inspire Nation Show podcast is great if you need to create an action plan so you can achieve your life goals.
3
Highest Self Podcast by Sahara Rose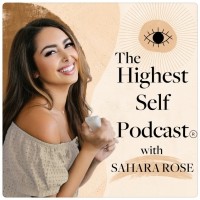 Listeners tune into the Highest Self Podcast® by Sahara Rose every week to find out how they can discover their life's purpose, also known as dharma. World-renowned dharma expert, Sahara Rose is known for her ability to make spiritual topics fun and easy to understand. Sahara interviews her high-level guests about the path that took them to discover their dharma. With over 25 million downloads, the Highest Self Podcast is listeners' favorite in the category of spiritual podcasts. Sahara Rose is an international speaker and the best-selling author of Discover Your Dharma, endorsed by Deepak Chopra. She founded the Dharma Coaching Institute, which allows students to receive a double certification as a Dharma and Spiritual Life Coach.
4
Happier with Gretchen Rubin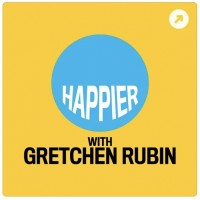 If you are looking for a podcast that will teach you how to create more happiness in your life - look no further than the Happier with Gretchen Rubin podcast. ​​The hosts of the hilarious weekly show, Gretchen Rubin and Elizabeth Craft, are sisters who are passionate about exploring how something as simple as a daily habit can impact someone's quality of life.
Rubin is New York Times bestselling author of The Happiness Project, Outer Order, Better Than Before, Happier at Home, Inner Calm, and The Four Tendencies. The former lawyer's books have sold more than 3.5 million copies worldwide and are available in over 30 languages. While Rubin is based in New York City, Craft lives and works in Los Angeles. Craft wrote the young-adult novel Flower and is also a television writer, producer, and showrunner who co-host of Happier in Hollywood.
5
Good Life Project by Jonathan Fields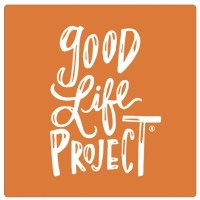 The Good Life Project by Jonathan Fields is perfect if you are starting to reexamine your life and are trying to figure out what success or a good life looks like to you. After all, success looks different for everyone. The show dives deep into what does it mean to live a good life? Do your circumstances influence your ability to live your best life and what can you do to correct it?
Fields discuss these topics and more when he interviews celebrities, authors, and leading experts such as Brené Brown or Matthew McConaughey. The podcast host wrote How to Live a Good Life and Uncertainty: Turning Fear and Doubt Into Fuel For Brilliance.
6
Impact Theory with Tom Bilyeu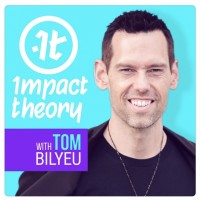 Tom Bilyeu is the beloved co-founder and host of Impact Theory™, a weekly show where he interviews guests to learn more about their life and their secrets to success. The entrepreneur originally helped found Quest Nutrition, which is now a top Fortune 500 company, over a decade ago. Bilyeu originally started Impact Theory because he's passionate about giving people the skills and tools they need to live their best life and make an impact on the world. A-list celebrities such as Michael Strahan, Matthew Mcconaughey, Kevin Bacon, and Hillary Swank have been featured on the show. Impact Theory™ is now one of the leading podcasts in the entrepreneurship and self-improvement categories due to Bilyeau's consistent ability to get inside the mindsets of the world's highest achievers.
7
The Life Purpose Podcast with Pauli Saari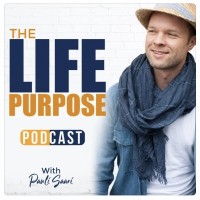 The Life Purpose Podcast will help you find and embody your unique calling. If you have been on the hunt for your life's purpose for some time—this podcast will help you uncover it. The Life Purpose Podcast combines spirituality, psychology, and soul work to inspire and guide spiritual changemakers to get where they need to be. This podcast is hosted by certified Purpose Guide Pauli Saari. You can also expect episodes that feature conversations with purpose experts from all over the world. Each guest provides profound insight into the related fields. If you are ready to fully embody your life's calling—tune into The Life Purpose Podcast. You will find all the support you need to get you there.
8
Life on Purpose with Gregory Berg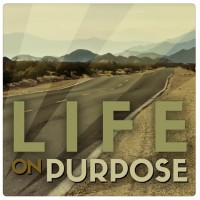 Finding your purpose also means living your life on purpose. Living your life more deliberately will help you bring meaning and purpose into your existence. If you are ready to lead a more intentional life. If you want to discover tips and tools to help you upgrade your health, happiness, and well-being— Life on Purpose is the podcast you've been looking for.

You'll find in-depth conversations with entrepreneurs, creatives, seekers, and thought leaders from around the world. Discover how each guest creates a purposeful life through their daily habits, relationships, health, and even how they run their businesses. Each episode, although inspiring, also affords concrete examples that you as the listener can easily apply to your life and see results from. Life on Purpose is hosted by Gregory Berg, producer/host of the acclaimed Radio Enso, which aired nearly 150 in-depth conversations from 2011-2014 and has a five-star rating on iTunes. Greg has interviewed many inspirational ...more
9
Pro Growth Podcast with Dan Woerheide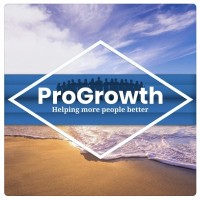 Are you done settling? Are you tired of feeling comfortable dealing with discomfort? If you are ready to find your joy, cultivate your passions and start fully living your life, then welcome to the Pro Growth Podcast. Hosted by Dan Woerheide and an Army veteran, marketing and enthusiast, and transformation coach. Dan loves to help entrepreneurs and business professionals find clarity and confidence as they uncover their next steps to grow their business and life.

ProGrowth's mission is to connect with and inspire people like you to find the direction you should go and help you make that happen. Whether you want to take your business to the next level, start earning more than you ever have, uplevel your life, or just feel more aligned in general. ProGrowth is the podcast that will get you there. Dan has worked with many clients through 1 on 1 coaching, masterminds, and live events. Dan is a former StoryBrand Guide. He is a current Master Resilience Trainer and Financial Coach. ...more
10
Passion Harvest by Luisa Passion Harvest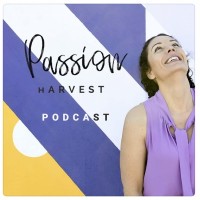 It's time to discover your true passion and begin living it. If you ever doubted your ability to find your life's purpose, the Passion Harvest Podcast will transform your mindset. This podcast showcases incredible stories from real people around the world who are questioning the way we do life and who have made the transition to living their highest purpose.

Passion Harvest podcast believes in the transformative power of passion and your potential as a human to create incredible experiences. This podcast will take you along a journey to uncover your purpose by showing you what's possible. If you are ready to be inspired, learn, grow, laugh, cry and more than anything else—embrace passion in your life—tune in ASAP.