Top Ten Most Important Things In Life
The Top Ten
God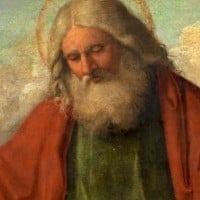 God is the most important thing ever! He created all the things on this list if you think about it.
That is true.
God is the only person who loves for real.
Satan can't defeat god.
AMEN! BEST THING I HAVE EVER READ IN MY LIFE! KEEP POSTING THINGS LIKE THIS AND SHARE THEM WIH OTHERS. MOST PEOPLE DON'T READ THE BIBLE, BUT IF PEOPLE READ THESE SMALL "STORIES" THAT REALLY DID HAPPEN THEN, MAYBE, THEY'LL FIND THEIR WAY TO HEAVEN! :) GOD BLESS YOU FOR THIS "STORY" THAT REALLY DID HAPPEN.
Why are you all so rude to him/her. Sure, he is talking about Spiritual stuff, but you should've respect others comment. Ah yes, the Big Bang theory, is it proven yet? No offense though. Also, being Religious does not mean they have no brain.
Yep. Can't wait to see the looks on the non believers' faces during the Second Coming of Christ!
Love

Love towards your family, friends and everybody else. Love, that can turn to stone the anger in a traffic jam, get you through annoyances and pain inflicted by others. It is what motivates you and shows you the best of all ways to follow through any situation, however simple that feeling may be. You work to take advantage of the wonderful working opportunities that the world has to offer (and living conditions), accomplish yourself and give a goal to your life, but doing more than the minimum there is just a bonus... For you could spend a whole life with love to give and receive and only that, and still be happy.
Love. Print it all over your life. Simple as that.
Love and music were a tough choice. "When the power of love overcomes the love of power the world will know peace" Jimi Hendrix.
Why is God above love? I mean, I'm not an atheist at all, I believe that there could be something out there, but seriously, Loving one another is more important than loving a God that might not even exist; and if God does exist, God will accept you for your love to others.
Love makes the world go round! (not literally, aha).
Because love is from God. God is love, the ultimate and greatest example of love. Humans love because He first loved us.
Socrates ; Who has love? The one that is loved or the one who loves?
Answer ; The both I think.
Socrates ; But is it not possible that sometimes you love someone and you're not loved in return?
Answer ; Yes!
Socrates ; So, who has love then?
Answer ; The one who loves, I guess.
Socrates ; But without love in return he will feel sad. The one he loves may even hate him.
Answer ; Yes that's true.
Socrates ; And the one who hates has love of the person who loves him.
Answer ; That's also true.
Socrates ; So, what is the answer? Who has love? The lover or the loved one?
Answer ; By Zeus, I don't know, Socrates!
Family
I think family is really the only thing you actually have and I believe they are the most important and I really adore my family
They are persons who will be there to listen and love...
Family is the most important thing! Family will be there with you forever because they are the only people we trust. Even though our parents scold us that's because they love us and they want the best from us. You can never be here if you parents were not there!
Family stay with you at any situation

This is one of the great advantage from family and none of us never realise this at any time. You may have lots of friends or relations or office mates. They will definitely be with you in your happy times or any successful achievements. But, your parents or sisters or brothers are the only one will stay with you in your hard and difficult times. Do you know what? , your mum and dad are the only one who understands you much more than any other people in the world. Because they are your creators and they are the only ones travelling with you from the beginning. So they understand your feelings and always there for you whenever you need someone abundantly. This is the power of family. There are many people can help you, but family will help you whenever you are alone.
Music

It brings the world together in so many ways.
Doesn't matter whether you like bieber (who sounds like a 4 year old on helium) or a band like disturbed or breaking benjamin (which are like lap dances to your ears). Music has always united and it'll damn sure stay that way.
I don't like Bieber, but breaking benjamin and disturbed are poser metal.
Everyone love at least one genre! That's why I love listing to it
There are actually studies in the medicine world where there use music to treat depressions. Let me point out that in the philosophy of Pythagoras, music and his relation with moodswings was already very well known and also important to understand the harmony of nature and the universe. I personally can't live happy without music. Also, just because music is made and practised in a " reality " world by humans I found it more important than unrealistic concepts like god, jesus, allah and so on.
Health
This is about the most important after God, what can you do without good health? Nothing!
Health is definitely more important than music! Without good health, life isn't fun! If you're healthy you have every opportunity to do whatever you like!
Yeah! Like, if you're not healthy, you won't have a taste to eat and drink delicious foods!
True it always good to be healthy, or eat healthy, it sucks to be sick a lot when unhealthy
Health is the number one priority in life. Period. Without it, you simply cannot experience life the way you want. EVERY other aspect of life will be jeopardised if your health is not up to scratch. The most basic yet most essential requirement is to live your life healthily.

Perhaps the reason why so many people are not healthy is that just because they don't 'spend time' on it, they can easily neglect it in favour of the things they do spend time on (e.g. work, family). A lot of people take their health for granted. But in reality, it should not be difficult to stay healthy - that is both physically and mentally. It's a case of making the right choices and avoiding bad habits.
Friends

Second to god this is the most important item on the list (in my opinion). Too many people believe that "friends come and go," but I know what real friendship is. Friends can become your family. And true friends are lifelong. They'll be with you forever and ever, but only if you want them to. The amazing thing about friendship is the fact that two or more people, who come from alternate cultures, places, and families, began to cherish each other. I believe the number one reson friendship has lost it's meaning is because the word itself is so misused (expecaly in the USA), it isn't that people chose bad friends really it's that we chose bad people to call friends, there's a boundary between acquantnce and friend, and people need to learn it. What about family some would ask? Really when it comes to family vs (true) friendship, I prefer friendship, but other people have preferences. I say that they should generally be seen equal in priority, but the choice of the one that means the most ...more
Friends who "Come and Go" are nothing more than a person who are using you for Money, etc. True Friends are friends that apologize when they did something wrong. True Friends are friend that won't leave you alone. True Friends, respect you. In my opinion, Family is the most important thing, who raise you? Family. Who caused you to be born? Family. Who help you when you're having a problem? Family. Friends cannot do two of those, unless you does not care about your family. I might hate my family in different circumstances, but later, I forget about it. Also, I don't care if I have least friends, people who have a lit of friends is might be an arrogant person. - GirlyAnimeLover
You couldn't possibly live without friends because without friends you wouldn't have anyone to share a joke with or a beer
Who put money on the list? If anything that makes life worse because of all the crime and wars it causes.
Friends is important too. They are the one who always cheer us if we are sad, make us laugh, do everything for you. They always support us and understand us. Without friends, you'll be alone. They always make us laugh because they don't want us to see us crying or being sad. Being friends with your friends makes me happy because you're going to create some memories and a close bond together.
Happiness
This means I am the source of my own happiness whether it's about what I am doing, what I like to have, because if I am happy about myself then it usually shared to someone else. When I am finished a project I like, it makes me happy and I would probably treat myself a nice vacation trip, shopping, taking family trip, making other people happy buy using their services and having great times with family and loved ones.
I would have to agree with the philosopher Aristotle. who stated that happiness, or what he called eudaimonia, is the most important thing in life. True happiness is the one true end in life, everything else is a means used to achieve true happiness. For example, if you're healthy, you're happy. Love leads to happiness. For many people knowledge brings them happiness. many people may even say that God makes them happy. Happiness is the one true goal in life, if we use our innate sense of rationality we can figure this out for ourselves. To conclude, without happiness, life would be dull and not worth living. In order to live a productive and successful life you must be happy in yourself, your work and your hobbies. Therefore, happiness must be the most important thing in life. All the empirical facts point towards it. So before voting for God or love or even family, stop and think about what you actually want from life. I'm sure most of you will want to be happy.
I mean if your talking about the dance Gavin dance album then I agree
The meaning of life... True and sole
Foods and Drinks
Without them, you would die of dehydration and starvation. Without drinks, you would cough and be sick infinitely.
It would be hard for me to go a day without food or drinks if I had to go 24 hours without eating or drinking
We would die without them, it's more important than friends and that's a fact. How could friends be above it? People are idiots.
People vote for friends -and other things- because they care about them. They don't care about a fact which has no mental meaning in a poll. Don't worry, they know how important foods and drinks are - Tuana123
We would die to starvation like every child that is homeless happens
Air
Without music we can still live because we can still breathe and get access to food and water.
Without air we will all just die
Which is more important?
LOGIC
WE need air to breath so you'd think it's a number one.
Air is overrated. Number 1 should be walruses.
Yeah this probably most important like more like number 2 instead of 9,
Parents
Parents help you the most throughout life and they produce us with money and food and keep us in a safe environment
They gave birth to us, this should be second
Important but at some moment in your life you have to cut the " sanitary cordon " or you will not be able to lead your life like you want. This doesn't mean that suddenly your parents are unimportant but everybody has to lead their own lives. You don't follow orders your all life from parents.
Most important for some. What about parents who don't give a crap about their children? Who abuses their children? The everyday reality on this world show us otherwise. It would be most important if the case was 100% true all over the world. But it isn't...!
The Contenders
Knowledge
Knowledge is what gets you through life. Without it, you are doomed.
LemonComputer, You are saying that intelligence is an ability to share knowledge ( your comment at the rank " intelligence " ). Every living specie has intelligence ( animals and humans ) but not every specie is able to get knowledge. Animals are born with instinctive information ( and some communicate ) but these are " programs " in their DNA structures. They can learn from their mistakes but they will never be able to share that learned new information to an unknown outsider of their own specie ( subjectivity versus objectivity ). Humans on the other hand have the ability to share their knowledge by subjective verifications or experiences and pass these through objective verifications simply by language ( which is a learned form of communication and not an instictive form of communication ). The basics of intelligence is the recognition of forms and quantity ( also known as the Platonic numbers ). Sharing the recognition in a intelligent matter can only be done through a learned ...more
How do you think that we evolved? It's because we gathered up knowledge. Now look at us, relearning what people in the past discovered, discovering our new things, and more. It's important because it made most of the things we have. Heck, even the ability to do simple stuff like eating and sleeping comes from knowledge because you followed simple instructions on doing them within about an hour of being on the Earth. Why is God #1 on the list? Not everyone believes in God and there's no proof of his existence, but there is proof for knowledge existing and there is proof that we are constantly getting an increased amount of knowledge per minute. Right now, I gathered a new piece of knowledge by simply looking at knowledge being in the #9 spot, and that knowledge is 'Knowledge is in the #9 spot' (surprise, surprise).
Knowledge shld come before friends because that will help you choose the good from the bad
Money

You can live without money, try looking up a poor place. How do they survive? I mean come on, everyone is so dependent on money that they don't see the true purpose in life, you need to stop and just enjoy what you have before it disappears right in front of you, sometimes people don't even realize what is right in front of them until it is gone. So a tip, stop and look around at what you have because if you don't then you have REALLY missed out.
Lol Even tribes does not rely on money to live, they rely on nature and knowledge - GirlyAnimeLover
Money doesn't exactly buy happiness, but it certainly helps a lot.
Who spends 40+ hrs per week praying to God, looking for a partner, having sex, spending time with friends, or listening to music? No one I know does. But they all go to work so they can get more money. Money is the bread and butter of life. Without money, none of these other things are really possible. You could reasonably argue health is more important than money. Like not having use of your legs, being horribly burned or dying from cancer before you reach 25 is not worth it even with all the money in the world. But after that, money is clearly the bread and butter of life people. If you don't think so, your just being jelly.
you can't live without money...
Water

That's kind of an obvious on but yes, it is.
What? Well, it is important.
I love how this is so far down the line in important-ness. This is ESSENTIAL. Maybe more so than God.
Yes it's a important thing but it's also a little bit stupid. When you analyse it further you can even say that two hydrogen atoms and one oxigen atom combined to make the water molecules are more important. And when you go more further you can say that atoms are more important and so on...
Jesus

Jesus Christ was born in Bethlehem, Palestine. He was born to Mary, as the bible says "she was found with child of the Holy Ghost" (Matthew 1:18). He was both man and God (John 20:28). According to the bible He is God alone (Deuteronomy 6:4). ...read more.
Well, you can vote God as well, and Jesus is Son of God. I know not all people here are Christians but come on, He died for our sins and died only for us! While that happened, he went to the Place of the Dead (recall that as hell, or underworld, I don't know) and asked them that do they believe in Jesus Christ and God Almighty, and those people who are asked are people who don't know Him and the people who died in the Noah incident. If they do believe Him deep within their heart, they shall live with God in Paradise (Heaven). And in the 3rd day He rises back, everything starts. So love Jesus and God, put them in first! May God be with you, AMEN!
Jesus is the way, the truth and the life. Jesus is our only one way to Heaven when we all die! There's no one like Jesus!
He died for our sins, and he loves each and everyone of his children very very much. After all, he is the Son of God. Jesus and God are by far the two most important things in life.
What has he done for me? Is my life depending on him or is my life depending on what I'm doing with it? My life is well without believing in him. I really don't care about someone I never knew, because if I do I should care for all people I don't even know. And doing that is something not very sane. It's not normal. I don't care for people I don't know because they can be all bad as far as I know.
Why do you say it's not normal? So that mean you're calling people who behave like that as weird? It is not weird for me at all, maybe because of my empathy...
A Healthy Planet
Munch munch munchkinzkies
Science

Science is far more important than god, a made-up human made concept (as evident through the fact that religions and deities have appeared in almost every civilisation on almost every continent in the world).
Science is my favorite thing ever since the age of 2 I was interested in engineering, animals dinosaurs and now I'm into physics and biology.
Science at 21?!?! Seriously?!?! Without it, would we exist? No. And if we could not understand it, where would we be? In caves, working out how to catch our lunch.
No this is 14 and math is why there is science. Math rules the world. I love math.
How would we exist without this, we do science everyday. Like making observations, if you see it's snowing you know it's cold so you wear a thick coat, how is this at 23 on the list, without it how would have we discovered half the things on this list, think about that.
Girls
You know it's true. Girls are friends, lovers, wives, mothers, sisters, daughters... It fits every category.
A Female gives birth to you and raises you properly like a good Mother. This is TRUE! Also they are very caring for their loved ones (animals and pets included).
I just know that without the two girls of my life I would most likely be dead (or don't exist). And yes one of them is my mother, the other is my girlfriend. Woman are the greatest gift that God gave mankind. And that is something I've always knew since I was little. Girls are perhaps the strongest point to tell that God is real. Have you seen the love a woman can give, to his sons, his husband, boyfriend, brothers etc..? That, my friends, can only come from God. I can't find another explanation for such love...I've tried. Best thing in life hands down right after God. Period.
I not doing a downside about girls but they are important like some of them are heroes like mother Teresa but boys are important as well because without either of them the world would be nothing. I know stuff like God is a male and same with Neil Armstrong and they are important but why are most of the boys heroes on video games? Why aren't girls as well?
Life Itself
Without life you can't think of anything important. Say you die, the best thing that can happen is go to heaven, but you can't choose when your dead! God is important, but life is important to believe God is. Money isn't important as much as the quality of life. Although money makes people happy, imagine the homeless who don't own any! Everything else, family, friends, especially love, you need to be alive to have these things. Life should be important, no murder and no assault on anyone's quality of life.
FIN...
No one has ever thought of life it self what a surprise without life it self most of these things were totally use less
With life every thing comes love music family water Knowledge friends sex Top Ten Lists earth and almost every thing if there is no life then there is almost nothing
Without life it self you will see nothing empty streets empty houses empty cities nothing no glory no respect no sex no enjoy nothing every thing is because of life
Being a good person.
Liberal or Republican are both bad for the human condition. We have to find an alternative.
Good or bad is a pure ethic question. What can be good to you can be bad to others and vice versa. Like the philosopher Kant proposed ; " Ask yourself the question, what if everybody should do what I want to do. Would it be good or bad for the human condition if everybody did it? "
You mean not being a democrat
You mean not being a Republican?
A Soul
I don't get it? Are you not supposed to have a soul? Or is it something that you have to buy or getting somewhere?
No soul makes you a zombie. Or something evil. You are born with one.
Soul? What is that? A thing? A piece of fire in your heart or something? Who knows? But what we do know is that it represents ourselves.
Scientists can't explain Soul, because it is Spiritual. Science dies not believe in that...
Or I'd be a ghost
Acceptance
Accept yourself! Love yourself!... anyone else remember that vine?
Accepting who you are is very important for a good life.
The best
Animals

Way better than humans
This is number 1 to me if I could never have pets again id kill mysel
Poo is not a animal but they are important because they make u happy and not all. People are vegans. also imagine a world without your pet
This is why animal cruelty is bad! 😠
Nature

We are part of nature
Nature is love, nature is life. I love nature. I care deeply for nature. I want to work with it when I'm older.
You can live without love (OK not really) but you can live without music and friends! We need nature!
Yeah
Education
Education is the best thing that GOD gave us and the real god is allah and I knew thhat without even being in education
Education is important because it it leads to our goals in order for us to achieve what we want in the future.
Yeah, I suggest this to be over Knowledge rank defentley
Education is 29? Really?
If you don't have friends, a good family or money than education is the only thing that will never leave you.
You can live in a mansion that gets burned down the next day, but your education is what brings you back up once again.
Ability to do things
What if you could not think or remember anything? What if you had no input or could not discern the input from your 5 senses? What life would be if you couldn't feel anything?
Yeah, like the ability to breathe, move, eat...
PSearch List