Top 10 Greatest Movie Villain Actors
This is not a list of the great villains who have been played in cinema (Although that is an eventual by-product), but rather a list of the outstanding actors that played these roles, oftentimes on multiple occasions. Some here are known as playing almost solely villains, some have played a number of different character types through the years, but its the treacherous villain(s) they played that stand out. There's just something about a believable, eerie bad guy that can carry a film to greatness. Its also these roles that character actors of all types want desperately to play, they can define their careers. While this top 10 represent only my 10 favorites, there are a number of character actors omitted who could have easily made the list, please feel free to add any you feel deserve recognition.

The Top Ten

1 Christopher Lee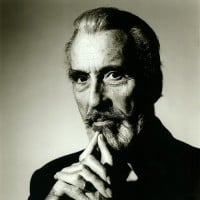 Sir Christopher Frank Carandini Lee (1922-2015) was an English actor, singer, and author. He was best known for his villainous roles in films such as Dracula in the Hammer Horror films, Francisco Scaramanga in the James Bond film The Man with the Golden Gun, Saruman in the Lord of the Rings and Hobbit ...read more.
Born to play a convincing villain, his commanding, booming and domineering voice alone demands respect. And fear. Has played Dracula on many occasions, and played the character very well, he remains my favorite to this day. Many here will remember him as the sinister Count Dooku in the "Star Wars" franchise. RIP Mr. Lee
Dracula. I Monter. Dracula A. D. 1972. And several other Dracula movies. The Wicker Man.
Lord of the Rings. The Two Towers. Return of the King. Star Wars: Attack of the Clones & Revenge of the Sith. The Mummy. The Fu Manchu movies.
2
Alan Rickman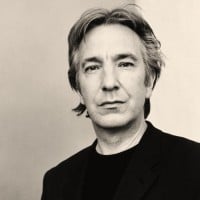 Alan Sidney Patrick Rickman (February 21st 1946 - Janurary 14th 2016) was an English actor and director known for playing a variety of roles on stage and screen, most notably Severus Snape in the Harry Potter series and Hans Gruber in Die Hard. He passed away of pancreatic cancer in 2016
Alan Rickman had a way of making any evil character believable, or any character at all for that matter. He was at his best when playing the villain.
He simply became the villain, and with that voice, nobody could do it better. He is missed.
A villain staple, Hans Gruber is unquestionably one of the most memorable villains ever
3
Gary Oldman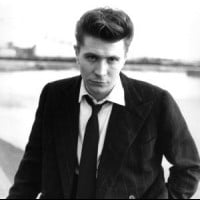 Gary Leonard Oldman is an English actor, filmmaker, musician, and author. Renowned for his "big" acting style, Oldman is one of the most celebrated thespians of his generation, with a diverse career encompassing theatre, film, and television. He has received a Golden Globe award and an Academy Award: ...read more.
Gary Oldman is legend no matter what he does, but there's no doubt that his most memorable roles involve villainy. I mean, his Stansfield in "Leon": absolutely chilling! He certainly has an affinity for the bazaar, sadistic, and the just plain creepy.
Gary Oldman has played some of the greatest villains ever, Stanfield from "Leon", Dracula from "Bram Stroker's Dracula, Russian guy with long name from "Air Force 1".
4
Christopher Walken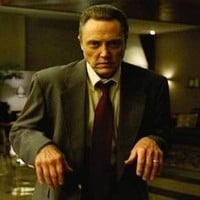 Christopher Walken is an American actor of screen and stage who has appeared in more than 100 films and television shows.
There is just something about Walken that makes the skin crawl, the spine tingle and forces you to run into the night screaming.
My favorite of all times
5
Ralph Fiennes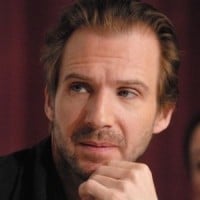 Ralph Nathaniel Twisleton-Wykeham-Fiennes (born 22 December 1962) is an English actor, director and producer. A noted Shakespeare interpreter, he first achieved success onstage at the Royal National Theatre. ...read more.
With the 3 of the greatest villains already under his belt, it was impossible not to list him as number 1. Amon Goeth, Lord Voldemort and the Red Dragon are just 3 of the many outstanding less than loveable characters played by Fiennes. The Goeth character was one of the most terrifying, and brilliantly played roles in the history of cinema, in mho. His Harry Waters in "In Bruges" definitely deserves a nod as well. (One of the greatest, and funniest, dark comedies of all time).
Nothing can get close to his role as the sadistic voldemort, he was so crazy, he made the audience root for him. And don't forget his role as the dragon in red dragon, he was brilliant. And also as hades in clash of the titans
6
Tim Curry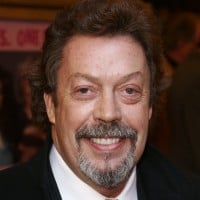 Timothy James "Tim" Curry is an English actor, voice actor and singer, known for his work in a diverse range of theatre, film and television productions, often portraying villainous roles or character parts.
7
Michael Ironside
Michael Ironside is a Canadian actor. He has also worked as a voice actor, producer, film director, and screenwriter in movie and television series in various Canadian and American productions.
The standard baddie in many major Hollywood productions throughout the 80's, and rightfully so. Very effective and convincing, albeit maybe just a bit redundant.
8
John Malkovich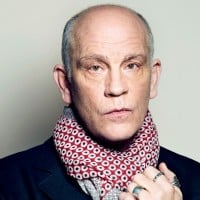 John Gavin Malkovich (born December 9, 1953) is an American actor, producer, director, and fashion designer. Over the last 30 years of his career, Malkovich has appeared in more than 70 motion pictures. ...read more.
9
Hugo Weaving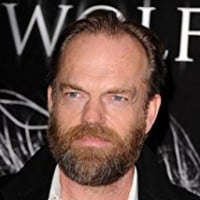 Hugo Wallace Weaving is an English-Australian film and stage actor. He is best known for playing Agent Smith in The Matrix trilogy, Elrond in The Lord of the Rings and The Hobbit film trilogies, V in V for Vendetta, Red Skull in Captain America: The First Avenger and the father in Hacksaw Ridge.
His role as Smith was the best!
10
Tony Jay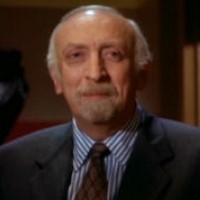 The Newcomers
?
Robert Mitchum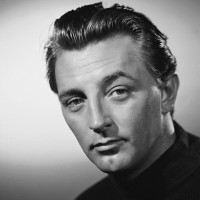 ?
James Cagney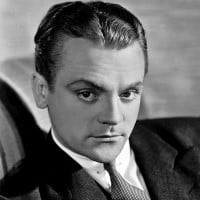 James Francis Cagney Jr. (July 17, 1899 – March 30, 1986) was an American actor and dancer, both on stage and in film, though he had his greatest impact in film. Known for his consistently energetic performances, distinctive vocal style, and deadpan comic timing, he won acclaim and major awards for a wide variety of performances.

He is best remembered for playing multifaceted tough guys in movies such as The Public Enemy (1931), Taxi! (1932), Angels with Dirty Faces (1938), and White Heat (1949), and was typecast or limited by this view earlier in his career. ...read more.
The Contenders
11
Rutger Hauer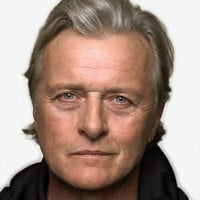 12
Vincent Price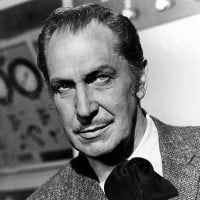 Vincent Leonard Price, Jr. was an American actor, well known for his distinctive voice and performances in horror films.
The king of horror!
13
Jeremy Irons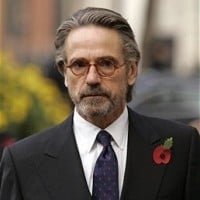 Jeremy John Irons is an English actor. After receiving classical training at the Bristol Old Vic Theatre School, Irons began his acting career on stage in 1969, and has since appeared in many West End theatre productions including The Winter's Tale, Macbeth, Much Ado About Nothing, The Taming of the ...read more.
14
Frank Gorshin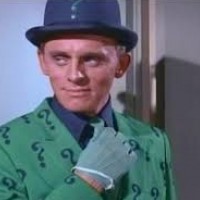 15
Daniel Day-Lewis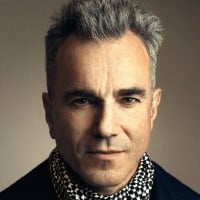 Sir Daniel Michael Blake Day-Lewis is an English actor. He holds both British and Irish citizenship. He has won 3 Academy Awards for Best Actor for My Left Foot, There Will be Blood, and Lincoln.
The undisputed champion of method acting, his roles of Bill "The Butcher" Cutting in "Gangs of New York" and as Daniel Plainview in "There Will be Blood" will go down as 2 of the greatest baddies in history.
16
Cesar Romero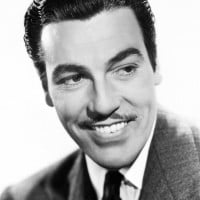 17
Javier Bardem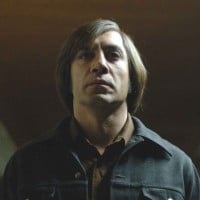 Javier Ángel Encinas Bardem is a Spanish actor. Bardem won the Academy Award for Best Supporting Actor for his role as the psychopathic assassin Anton Chigurh in the 2007 Coen Brothers film No Country for Old Men.
Quite possibly the scariest character I have ever seen on the big screen (Anton Chigurn-"No Country for Old Men"). A complete lack of compassion and empathy. Psychotic killing machine. Bardem has played other baddies, most notably in "Skyfall", but everything else pales in comparison.
18
Kevin Spacey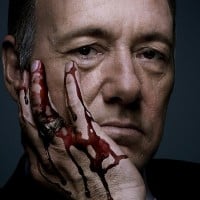 Kevin Spacey Fowler KBE (born July 26, 1959) is an American actor and producer. He began his career as a stage actor during the 1980s, obtaining supporting roles in film and television. Spacey has received various accolades for his performances on stage and screen including two Academy Awards, a Tony ...read more.
He's always the bad guy
19
Burgess Meredith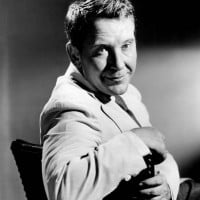 20
Al Pacino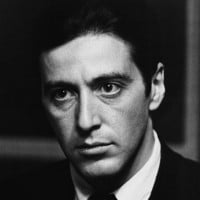 Alfredo James "Al" (April 25, 1940) Pacino is an American actor and filmmaker. Pacino has had a career spanning more than five decades, during which time he has received numerous accolades and honors.
21
Donald Pleasence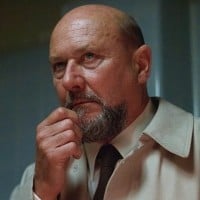 22 John de Lancie
23
Kevin Bacon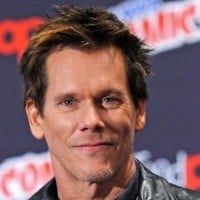 Kevin Norwood Bacon is an American actor and musician whose films include musical-drama film Footloose, the controversial historical conspiracy legal thriller JFK, the legal drama A Few Good Men, the historical docudrama Apollo 13, and the mystery drama Mystic River.
24
James Woods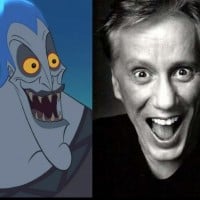 25
Richard Widmark
Although Widmark did play other villains in his career, nothing can compare to the ruthless Tommy Udo in 1947's "Kiss of Death". Every time I re-watch it, I'm amazed a character this aggressive was allowed to be viewed by 1947 audiences. It is a very good film as well.
One of the greatest
PSearch List