Top 10 Funniest Actors and Actresses
The Top Ten
1
Jim Carrey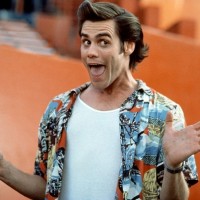 James Eugene "Jim" Carrey is a Canadian American actor, comedian, impressionist, screenwriter, and producer. He is well known for comedic roles in films such as Ace Ventura: Pet Detective, The Mask , Dumb and Dumber, Ace Ventura: When Nature Calls, The Cable Guy, Liar Liar, How the Grinch Stole Christmas, and Bruce Almighty. He is also acclaimed for his serious roles in The Truman Show, Man of the Moon, and Eternal Sunshine of the Spotless Mind. He has been nominated for five Golden Globe Awards for Best Actor - Motion Picture Musical or Comedy for The Mask, Liar Liar, Man on the Moon (for which he won), How the Grinch Stole Christmas, and Eternal Sunshine of the Spotless Mind. In 1999, he won ...read more.
While Adam Sandler is just one of the better versions of the typical crude and juvenile comics, a character who acts like a jerk to screw with people and gets away with it safe and easy, Jim Carrey never stops finding innovative ways to go above and beyond. He's willing to go over the top and push limits to make the biggest impression he can, and he's not just assuming that more = better; he actually has the timing and the acting skills to fit everything he does into his characters.

Sometimes he's not for everyone, including people who like their comedy typical and easy, and occasionally the chances he takes are bad ones, but where other comedians are at the mercy of a bad script, Jim Carrey makes even his weakest movies more watchable. His energy can be enough to carry the whole show.
Adam Sandler, is very talented, he has a different laid back approach to comedy which I enjoy very much. On the other hand no one can compete with Jim Carrey when it comes to his roles; a complete roller coaster ride. I enjoy both actors very much but, the winner if talking about energetic crazy and funny entertainment is Jim Carrey.
His facial expressions really bring out the humor in movies he is apart of. Not to mention his actions are hilarious as well. I appreciate this actor for how much he makes me smile. I can imagine a line of people saying the same joke and I would be dying in laugher once I see Jim Carrey saying it. He is special.
Right on the money! Even in high school his teachers would leave Jim stand up in front of the classroom to do skits he created...all his teachers instantly knew Jim was special...such a very talented diversity he can do its unbelievable...great choice...Carrey rocks!
2
Adam Sandler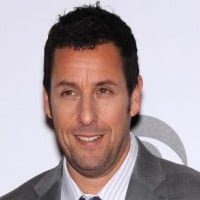 Adam Richard Sandler is an American actor, comedian, screenwriter, and film producer. After becoming a Saturday Night Live cast member, Sandler went on to star in many Hollywood feature films that combined have grossed over $2 billion at the box office.
Truly enjoy his movie very funny actor. Big Daddy so funny and music I enjoy. On movie. Yes other enjoy one golf. Was greatest movie. One my favorte actor. Enjoy music on movies sure bring back 1980s songs. Styxs and many other. I give A plus thank you.
When Adam Sandler has the right role and the right movie, it is the funniest thing possible. Happy Gilmore, Billy Madison and Big Daddy are perfect examples of this.
Defiantly one of the funniest actors ever! Especially billy Madison that's one of my favorites. But now he is in some really annoying movies with stupid Disney as.
Adam Sandler is hilarious, but I do believe that he should be here in no. 2, because all his funniest movies were in the 90s, while Jim Carrey has been constistently funny his whole career.
3
Will Ferrell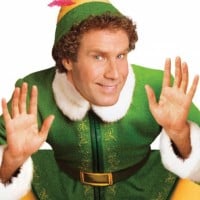 John William "Will" Ferrell is an American actor, comedian, producer, and writer. He first established himself in the mid-1990s as a cast member on the NBC sketch comedy show Saturday Night Live.
Will Farrell has to be the most funniest person alive! He knows what to say and and how to say it at the right times. He has stared in many amazing movies like elf, Talladega Nights and anchorman but for me nothing compares to him in Step Brothers.
Will Farrell should be #1 on this list. Really, Adam Sandler got more votes than he did? Watch Will Ferrell in any interview, he is just as hilarious without a script, and outstanding at improvisational comedy.
Will Ferrell is a LEGEND. He has the funniest quotes. I wish he was in austin powers longer. Every scene he was in in that movie was hilarious. I was extremely disappointed when he died so early.
Jim CArry and Adam sandler are funny for the younger audience. Will Ferrell is the man for all age groups and genders. He is the best, all the movies he came on as a cameo, that wiould be the funniest scene in the movie.
4
Bill Murray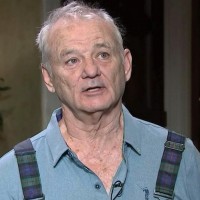 William James "Bill" Murray is an American actor, comedian, and writer. He first gained exposure on Saturday Night Live, for which he earned his first Emmy Award and later went on to star in comedy films, including Meatballs, Caddyshack, Stripes, Tootsie, Ghostbusters, Ghostbusters II, Scrooged, What About Bob?
William James Murray may not be in all the best movies, sometimes his jokes aren't always the best, and yes, he looks like he is in need of a good nap but damn what he does right goddamn it he does it right that my vote goes to him.
I can't believe no one else has commented on Bill Murray yet. The GOAT gotta love the man just check the resume: Ghostbusters, Stripes, Caddyshack, Groundhog's Day, Scrooged... The list goes on and on. The biggest and funniest smart-ass in the history of man kind. Everything this man says makes you feel like you're in on an inside joke you have to love this man.
Check me if I'm wrong Sandy, but if I kill all the golfers there gonna lock me up and throw away the key.
Best
And funniest jim carrey is funny but bill Murray super funny
5
Robin Williams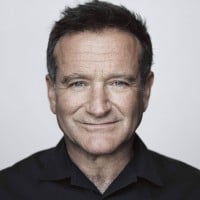 Robin McLaurin Williams was an American actor and comedian. Starting as a stand-up comedian in San Francisco and Los Angeles in the mid-1970s, he is credited with leading San Francisco's comedy renaissance. He died in 2014.
He was a great and funny man. I still Watch his movies today. I also think that Robin Williams should be number 1 the rest can just suck it, Robin should be at the top!
He was the best, deserves a better place...
How did Jim Carrey, Adam Sandler and Will Ferrel went to the Top 3? They aren't funny!
I'm with the person who accurately stated that Robin Williams should unequivocally be number one! Number 1!
One of the funniest actors to ever appear on screen. R.I.P Robin Williams, we love you!
6
Eddie Murphy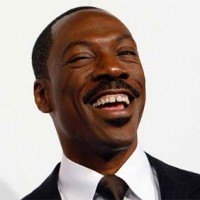 Edward Regan "Eddie" Murphy is an American comedian, actor, writer, singer, and producer. Murphy was a regular cast member on Saturday Night Live from 1980 to 1984.
Whatch: coming to america, norbit, shrek "donkey", Dr Dolittle, The Nutty Professor, Imagine That and others please whatch those and you will know eddie murphy.
Eddie Murphy is comical and his laugh makes me want to laugh.
He is great at serious and funny and I love that he's great!
His laugh is contagious
7
Steve Carell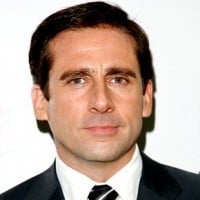 Steven John Carell (born August 16, 1962) is an American actor and comedian. He played Michael Scott in The Office (2005–2011; 2013), NBC's adaptation of the British series created by Stephen Merchant and Ricky Gervais, where Carell also worked as an occasional producer, writer and director. Carell has received numerous accolades for his performances in both film and television, including the Golden Globe Award for Best Actor – Television Series Musical or Comedy for his work on The Office. He was recognized as "America's Funniest Man" by Life magazine. ...read more.
Steve Carell is the funniest actor in my opinion. His role in the office is the best. He has a really awkward sense of humor and I don't know what it is he is just extremely funny.
Best movies:
Dan in real life
Crazy, stupid love
And of course his role of Michael Scott in the office!
He pulls off this funny yet lovable awkwardness time and time again, and even without this awkward persona, seems generally funny and positive to begin with. Hard to hate. He's done a great job in The Anchorman
I love his role in the office, he is one of my favorite actors, I mean like, who hates this guy, his movies are super halarius.
The office always makes me feel better and it wouldn't be the same without Steve Carell.
8
Ben Stiller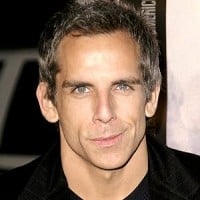 Benjamin Edward Meara "Ben" Stiller is an American actor, comedian, and filmmaker. He is well known for his roles in various comedies including There's Something About Mary, Zoolander, DodgeBall: A True Underdog Story, and Tropic Thunder.
He's awesome ha ha I remember the scene from Anchorman where he's a Spanish anchorman!
Go ben your a beast he is hilarious.
Loved him in "Along came Polly".
Yes yes good good yes
9
Sacha Baron Cohen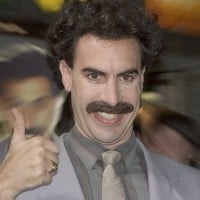 Sacha Noam Baron Cohen is an English actor, comedian, and screenwriter. A graduate of Christ's College, Cambridge, Baron Cohen is most widely known for creating and playing five fictional characters: Ali G, Borat Sagdiyev, Brüno Gehard, Admiral General Aladeen and Nobby Butcher.
This is the man who actually harassed people in his movies and shows and got away with it with the help of his ability to get inside a character. And this is a guy you can call "hilarious as hell". He always takes comedy to an extreme level in his performance.
Waiting for his next appearance on the screen.
What the hell this guy is incredible! My personal favourite comedian is not on that list, it's a beverage and it's carrot juice.
How can you not put Borat and The Dictator on top 10?
This guy's only on #11? Disappointed to be honest.
10
Steve Martin
Stephen Glenn "Steve" Martin is an American actor, comedian, writer, producer, playwright, author, and musician. Martin came to public notice in the 1960s as a writer for The Smothers Brothers Comedy Hour, and later as a frequent guest on The Tonight Show.
Why does everyone hate the pink panther?
He is truly one of the best his work in the pink panther series really awesome. I loved the role he played in DIRTY ROTTEN SCOUNDRELS. His role in the movie and even the story of the movie are awesome.
Smart and dumb funny
The Newcomers
?
Raven Symoné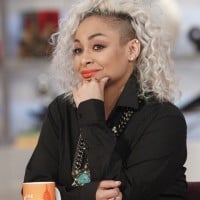 Raven-Symoné Christina Pearman, sometimes credited as Raven, is an American actress, singer, songwriter, television personality, and producer.
The Contenders
11
Zach Galifianakis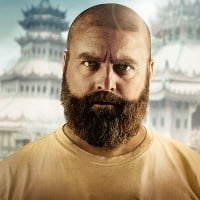 Any movie with Zach Galifinakis is incredibly funny. I don't know how he does it, he's just so talented.
He is so funny when he stars in hangover!
He is hero of my life.
I love you. Zach.
Hangover 1, Hangover 2, Due Date and The Campaign make's him unbeatable
12
Jack Black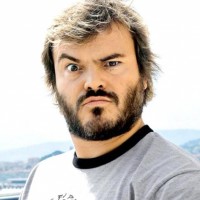 Thomas Jacob "Jack" Black is an American actor, singer, musician and comedian. His acting career has been extensive, starring primarily in comedy films. Black is the lead vocalist of the comedic rock group Tenacious D, which he formed in 1994 with friend Kyle Gass. They have released the albums Tenacious D, The Pick of Destiny and Rize of the Fenix.
Jack black in my opinion is one of the funniest actors right below Jim Carey he always makes me laugh for an example you should whatch nacho librara it's outstanding or Kung fu panda he's also amazing outside of his movies!
Why is JB (flick off bieber) right in 28? He's starred in many funny movies like school of rock and Kung fu panda. Not to mention the D's box office debut!
Jack Black gets my vote for not only being a funny actor but for also being in the funniest BAND ever, Tenacious D!
One of the top, he gots some great movies like kong fu panda, shallow hal, and shcool are all great and that's just a few so make sure you vote for him too.
13
Kristen Wiig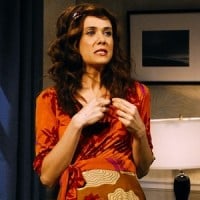 Kristen Carroll Wiig is an American actress, comedian, writer, and producer. She is known for her work on the NBC sketch comedy series Saturday Night Live, and films such as Bridesmaids, The Martian, and Ghostbusters.
14
Rowan Atkinson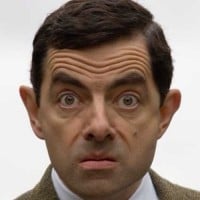 Rowan Sebastian Atkinson, is an English actor, comedian, and screenwriter best known for his work on the sitcoms Blackadder and Mr. Bean.
Good and very very good at acting very funny and active as a actor which is very funny and good at what he does.
Mr Bean. Oh Mr Bean. Such an icon in Britain and while not popular in the US people still know him.
Are you kidding me? #25?
This guy is brilliant! Superb! Number 1.
Come on this guy can call the roll and make it funny!
15
Seth Rogen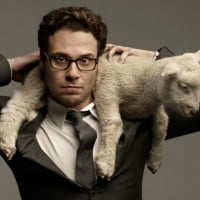 Seth Aaron Rogen is a Canadian actor, filmmaker and comedian. He began his career performing stand-up comedy during his teenage years, winning the Vancouver Amateur Comedy Contest in 1998. While still living in his native Vancouver, he landed a supporting role in the series Freaks and Geeks. He has appeared in movies such as Paul, Knocked Up, Neighbors, This Is The End, The Kung Fu Panda Franchise, The 40 Year Old Virgin, Sausage Party and Horton Hears A Who!
How is he not number 1?! Just watching him stand there makes me laugh! I'm not saying he deserves top 5 I'm saying number 1!
Best second comedian ever
But Keegan-Michael Key is definitely the funniest but how is Keegan not on the list?
I want to smoke pot with this dude!
Top 20 best actors
16
Paul Rudd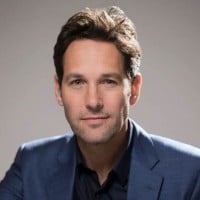 Paul Stephen Rudd (born April 6, 1969) is an American actor, comedian, writer, and producer. He studied theatre at the University of Kansas and the British American Drama Academy, before making his acting debut in 1992 with NBC's drama series Sisters. He is known for his starring roles in the films Wet Hot American Summer (2001), Anchorman: The Legend of Ron Burgundy (2004), The 40-Year-Old Virgin (2005), Knocked Up (2007), Role Models (2008), I Love You, Man (2009), This Is 40 (2012), Anchorman 2: The Legend Continues (2013) and The Fundamentals of Caring (2016). ...read more.
Paul Rudd is one of the funniest actors! Aside from
Being so charming he, can take any part and just make it funny without even really trying! I love him in my idiot brother and knocked up!
He's a legend, and legends never die, literally it doesn't seem like he'll ever die because he's aged like 5 years in the past 25 years.
Paul Rudd is completely underrated. He is a genius! So funny.
Besides his hotta looks, this guy can be the most funniest guy on the planet!
17
Tina Fey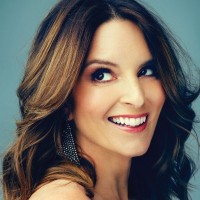 Elizabeth Stamatina "Tina" Fey (born May 18, 1970) is an American actress, comedian, writer and producer. She is best known for her work on the NBC sketch comedy series Saturday Night Live.
I love comedy and Tina Fey is an amazing comedian and she proved that women can make good comedy too.
PS. I also ADORE Zach Galifianakis and Jim Parsons!
Should be at least top 5
18
Jason Segel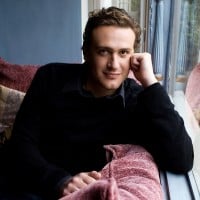 Jason Jordan Segel is an American actor, comedian, screenwriter, and producer. He is known for his role as Marshall Eriksen in the CBS sitcom How I Met Your Mother, as well as for his work with producer Judd Apatow on the television series Freaks and Geeks and Undeclared, and for the critically and ...read more.
He is one of the funniest people alive, he looks like such fun to work with if you look at all of the behind the scenes and bloopers from 'How I Met Your Mother'!
His facial expressions are priceless...
19
Martin Short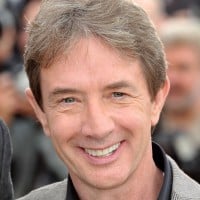 Martin Short at 45 is a sick joke. He's the funniest guy in the entire world and I adore the living heck out of him!
His Ed Grimley character made me laugh so hard the first time I saw him, I fell off the couch.
20
Jonah Hill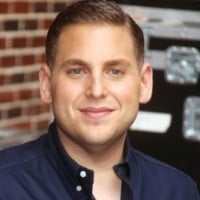 Jonah Hill Feldstein, professionally known as Jonah Hill, is an American actor, producer, and comedian.
In most of my favorite films, The Wolf of Wall Street confirmed him being my favorite actor, so funny!
21 Jump Street, 22 Jump Street & Superbad are some of the most important movies!
He had me doubled over for most of 21 jump street.. The guy is a comedic genius
Jonah Hill is the best!
21
Seth MacFarlane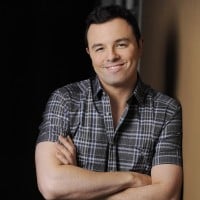 Seth Woodbury MacFarlane is an American television producer, filmmaker, actor, and singer, working primarily in animation and comedy, as well as live-action and other genres.
The way his acting is and his impressions especially on family guy
He is very talented in many fields of comedy, voicing and a lot more, his got it
22
Chris Tucker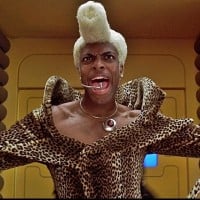 Christopher "Chris" Tucker is an American actor and stand-up comedian. He is known for playing the role of Smokey in Friday and as Detective James Carter in the Rush Hour film series.
He is the best funny and nice actor he is known by his movie rush hour and he is also a stand up comedian and he is one of the best stand up comedian! Chris tucker rush hour, friday, money talk some of his movies hope you will enjoy by watching!
His memorable one liners keep me laughing, and the characters he plays are monumentally hilarious! I mean Smokey... really!
I love this dude so much it's crazy!
He is no. 5 for me
23
Bill Hader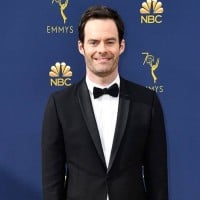 William Thomas "Bill" Hader Jr. is an American actor, comedian, producer and writer. He is known for his work on Saturday Night Live, for which he has received four Emmy nominations, South Park, and his parody series Documentary Now!.
He is one of the best performers on Saturday Night Live. His impressions are uncanny and he knows how to react off of others to get a laugh. He's also been in some hilarious movies (Superbad, Hot Rod, Forgetting Sarah Marshall). Bill Hader is talented!
I have no doubt he is the funniest guy on earth. If you watch his conan interviews youll know also a very nice and smart guy. He was litterly discoverd by Megan Mullally. And Bill Murary said he's the guy who did the best job anyone ever did on snl.
Funniest on this list...should be in top ten
24
Adam West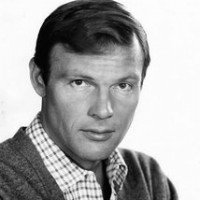 William West Anderson, known professionally as Adam West, was an American actor known primarily for his role as Batman in the 1960s ABC series of the same name and its 1966 theatrical feature film.
25
Martin Lawrence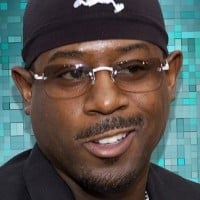 Martin Fitzgerald Lawrence is an American stand-up comedian, actor, producer, writer, and voice actor.
I thank that he the best cause he funny just like jim carry I wish that he could make a movie with both of them in it!
He and Jim Carrey are my favourite actors up to date. My favourite movie of his is National Security!
If it was for me, he would have been in the 1st place...
Funniest person ever
PSearch List