Top Ten Greatest Canadian Actors
The Top Ten
1
Jim Carrey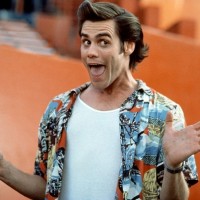 James Eugene "Jim" Carrey is a Canadian American actor, comedian, impressionist, screenwriter, and producer. He is well known for comedic roles in films such as Ace Ventura: Pet Detective, The Mask , Dumb and Dumber, Ace Ventura: When Nature Calls, The Cable Guy, Liar Liar, How the Grinch Stole Christmas, ...read more.
Jim Carrey is very talented at what he does. It is acting, but only one form. It's a very bodily type of acting and humour. He has gone a long way from sleeping in his car.
Jim Carrey would be a great voice for Ganondorf - especially if he gave Ganondorf the same voice as Disney's version of Ebenezer Scrooge.
This guy was such a huge part of my childhood, and even now as an adult, I enjoy the crap out of all his movies. Cannot get enough.
He's the only well known actor on this list! But he is the best. He's the funniest actor (along with Adam Sandler) ever.
2
Keanu Reeves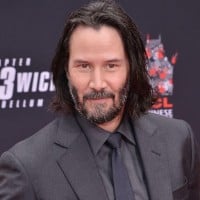 Keanu Charles Reeves (born September 2, 1964) is a Canadian actor, director, producer, and musician. He gained fame for his starring role performances in several blockbuster films, including comedies from the Bill and Ted franchise.
Good looking and a great actor! I have enjoyed most of the movies that he has acted in. No need to worry that this guy isn't playing his love scenes straight. Great to watch him in action and just as wonderful to watch his more verbal roles.
I mean, yeah. He made a few flop movies, but the acting was always on point in my opinion.
This should be number 1! All of his films are a classic!
Good looking, and he can act.
3
Ryan Reynolds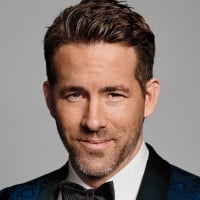 Ryan Rodney Reynolds is a Canadian actor and producer. He portrayed Michael Bergen on the ABC sitcom Two Guys and a Girl, Billy Simpson in the YTV Canadian teen soap opera Hillside, as well as Marvel Comics characters Hannibal King in Blade: Trinity, Wade Wilson / Weapon XI in X-Men Origins: Wolverine, and the title character in Deadpool.
Ryan was born to be the best actor of a life time. Ryan has so much respect and potential that he blows everyone's minds away on screen and off. When Ryan seems to be looking at you it seems your heart suddenly stops. Yeah some of his movies aren't that good but time and again he makes up for it with his personality. Anyone would be proud and anguses just to be in the same building with this feisty actor. I believe he should be ranked way higher.
His such a great actor Deadpool is and will always be my favorite movie.
This guy makes me smile in every movie he is in. Not much to drag him down.
Hmm. He is so sexy and a great actor!
4
Dan Aykroyd
Daniel Edward "Dan" Aykroyd is a Canadian-American actor, comedian, musician, businessman and filmmaker. He was an original member of the "Not Ready for Prime Time Players" on Saturday Night Live.
There is no way Dan deserves to be 17. I strongly think he should've made the top five.
5
Christopher Plummer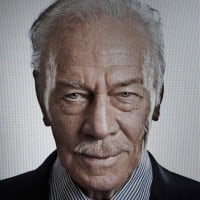 Arthur Christopher Orme Plummer CC (December 13, 1929 – February 5, 2021) was a Canadian actor. His career spanned seven decades, gaining him recognition for his performances in film, stage, and television. He received multiple accolades, including an Academy Award, two Tony Awards, two Primetime ...read more.
He is number one; and it's completely plausible.
6
Michael J. Fox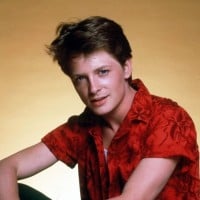 Michael Andrew Fox, known as Michael J. Fox, is a Canadian-American actor, author, producer, and activist. Michael is best known for his roles as Marty McFly, from the Back to the Future trilogy and Alex P Keaton, from Family Ties.
Back to the Future and Family Ties. Two things I loved growing up, mainly due to this great actor.
How dare he be #7! Long live Michael! And Marty...I guess.
Just a stupidly awesome actor.
Again, long live Michael!
7
Mike Myers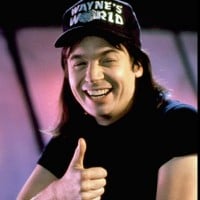 Michael John "Mike" Myers is a Canadian actor, comedian, screenwriter, director, and film producer, who also holds British and American citizenship.
Mike Meyers would be great voice acting Dr. Neo Cortex whereas Cortex has the same voice as Shrek.
Wayne's world? Austin Powers? Even inglorious basterds was great... He was an acting genius!
That bastard is rude in real life!
8
Ryan Gosling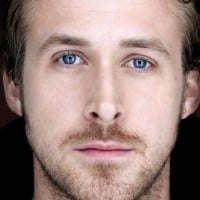 Ryan Thomas Gosling is a Canadian actor, musician, and producer. He began his career as a child star on the Disney Channel's Mickey Mouse Club and went on to appear in other family entertainment programs including Are You Afraid of the Dark?
Ryan is so hot I cannot believe he isn't on this list.
9
Rachel McAdams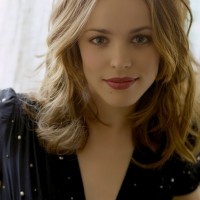 Rachel Anne McAdams is a Canadian actress. After graduating from a four-year theatre program at York University in 2001, she initially worked in Canadian television and film productions such as the drama film Perfect Pie, the comedy film My Name Is Tanino, and the comedy miniseries Slings and Arrows. ...read more.
10
John Candy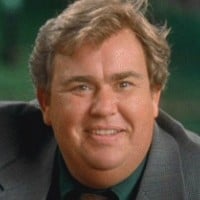 John Franklin Candy was a Canadian actor and comedian, mainly in American films such as Planes, Trains and Automobiles and Uncle Buck.
Keanu reeves was born on Hawaii haha. John Candy, Canadian Bacon, best movie of all time (huge exaggeration)
He was great in Planes, Trains, and Automobiles.
Uncle Buck is the best!
It's sad he died.
The Contenders
11
Seth Rogen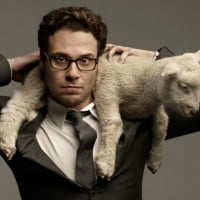 Seth Aaron Rogen is a Canadian actor, filmmaker and comedian. He began his career performing stand-up comedy during his teenage years, winning the Vancouver Amateur Comedy Contest in 1998. While still living in his native Vancouver, he landed a supporting role in the series Freaks and Geeks. He has appeared in movies such as Paul, Knocked Up, Neighbors, This Is The End, The Kung Fu Panda Franchise, The 40 Year Old Virgin, Sausage Party and Horton Hears A Who!
I don't know why... but he's my favorite
12
William Shatner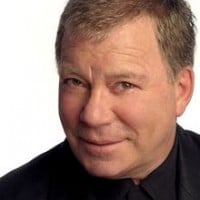 William "Bill" Shatner is a Canadian actor, singer, author, producer, director, spokesman, and comedian.
Any idea of the cultural impact this man has had on America?
Star Trek all the way.
13
Kiefer Sutherland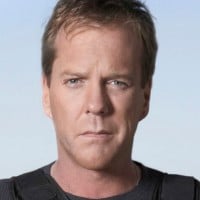 He's awesome in 24. It really takes a great actor to convincingly play a man who both interrogates terrorists and has a soft, human side (esp. when Bauer had to cradle his dead wife).
He was awesome in 24. I mostly like the way he always shouts damn it. But he is the best actor of all time.
14
Elliot Page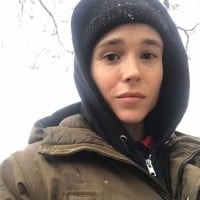 Elliot Page (formerly Ellen Page; born February 21, 1987) is a Canadian actor and producer. He first became known for his role in the film and television series Pit Pony (1997–2000), for which he was nominated for a Young Artist Award, and for recurring roles in Trailer Park Boys (2002) and ReGenesis ...read more.
In terms of sheer skills, Page can do almost anything. I have yet to come by a movie, game or TV show where she doesn't shine.
15 Caterina Scorsone
16
Jay Baruchel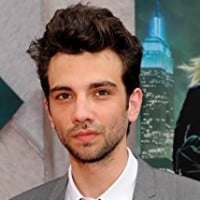 17
Donald Sutherland
One of the best
18
Michael Cera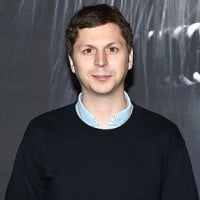 19
Bruce Greenwood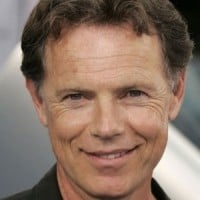 Stuart Bruce Greenwood (born August 12, 1956) is a Canadian actor and producer. He is generally known for his roles as American presidents in Thirteen Days and National Treasure: Book of Secrets, Ben Stevenson in Mao's Last Dancer, and for his role as Captain Christopher Pike in J.J. Abrams's Star Trek reboot series.
He is known for his roles as U.S. presidents and this is an honor.
In 'Thirteen Days' - as President John F. Kennedy.
In 'National Treasure: Book of Secrets' - as President of the United States.
20
Hayden Christensen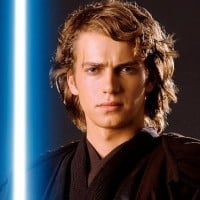 Hayden Christensen is a Canadian-American actor and producer. He began his career on Canadian television at the age of 13, then diversified into American television in the late 1990s. Hayden was born in Vancouver British Columbia, but was later raised in Thornhill Ontario, where he attended Baythorn Public School and EJ Sands Public School. Hayden got his big break in Hollywood, by playing the young Anakin Skywalker in Star Wars Episode II: Attack of the Clones and Star Wars Episode III: Revenge of the Sith. He reprised the role of Anakin Skywalker/Darth Vader in Obi-Wan Kenobi.
I don't care what you say, Hayden is one of personal favorites. I really think he does a good job, even though some of the writing isn't always amazing.
Cute blonde guy from Toronto, ON part Scandinavian part Italian part British descent. He is famous for Anakin Skywalker role in Starwars. Born on 19.4.1981,Vancouver, because.
21
Martin Short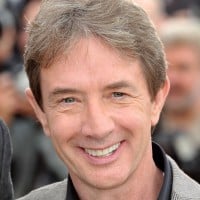 22
Cory Monteith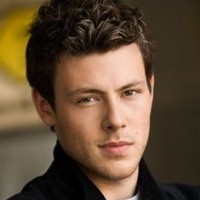 Cory Allan Michael Monteith was a Canadian actor and musician, known for his role as Finn Hudson on the Fox television series Glee. He died in 2013 of a drug overdose.
I know most of you known him as "the guy from Glee" but he was a lot more than that. I mean you can see what a great actor he was on his last movies "All the wrong reasons" and especially "McCanick". He wasn't just an amazing actor but also an incredible singer. He had so much potential so it's a duty to put him at least in the top 10.
Rest in peace. ♡
Definitely one of the highlights of Glee. The show died horribly after his passing. God bless his family and kind of legacy he left behind.
Cory was an amazing actor, and person. He changed and saved so many lives, including mine.
Love you forever, Cory. Rest in peace.
Great actor, great singer, great guy! RIP
23
Finn Wolfhard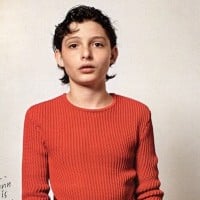 24
Nathan Fillion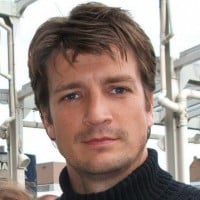 Nathan Fillion is a Canadian actor and voice actor best known for his role as Richard Castle on the ABC series Castle, as well as his earlier portrayal of the lead role of Captain Malcolm Reynolds in the television series Firefly and its feature film continuation, Serenity.
How was he not on the list before I put him on, Firefly/Serenity, Halo, Castle, etc
25
Stephen Amell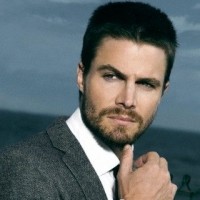 Stephen Adam Amell is a Canadian actor. He is best known for portraying Oliver Queen / Green Arrow in the Arrowverse television franchise and Casey Jones in Teenage Mutant Ninja Turtles: Out of the Shadows.
Really underrated I think. I haven't seen much from him, but nothing where his acting skills were bad.
PSearch List