Top Ten Hollywood Movie Studios
The Top Ten
1
Warner Bros.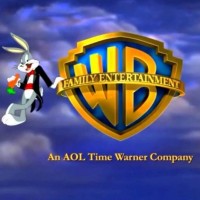 Warner Bros is a out an out undefeated king of studios. Warner Bros not only makes tons of amazing film franchises, but also the only companies that explores through every genre of movies and take risks of different contents. Absolutely amazing. The reason I do not vote for Disney is because Disney has limited content other than buying companies (eg. Marvel, Pixar, Lucasfilm) for content and remaking movies. Don't get me wrong, Disney films are fantastic but we are looking for enough contents, not grosses. Like Warner Bros.
Hasn't been bought and overwritten by Disney yet, therefore making it the best haha. Jokes aside, this company has produced some of the best movies ever made. It's brought back Batman into the Scene, has an array of some of the best Director's ever (Christopher Nolan etc) and has created 8 Solid Films based off a massive Book Series and made them all brilliant at a frequent level (Harry Potter, all 8 Movies were Solid)
They make brilliant risks, and have made Number 1 on this list for a reason.
The Warne Bros Studios got Dc ( the first superhero and supervillain in history )

The Warner Bros Studios also make the most expensive film in history, The hobbit trilogy which is more than 600million dollar.
( I don't care about the box office, what I care is how expensive and better and more effort compare to the other movies ).

When I'm watching television I always watching movies at the HBO which is almost every movie in there, came from the Warner Bros Studios.

They are also the NUMBER #1movie company in history.

The GOD OF FILM/MOVIES ETC...
Space Jam, Dave, Disclosure, Interview With The Vampire, Before Sunset, The Green Mile, The Shining, The Fugitive, Never Ending Story, Dog day Afternoon, The Color Purple, Empire of The Sun, Three Kings, Road Warrior Series, Clint Eastwood movies, Kubrick Classics, too much variety, not just superhero movies or fairy tale movies, or animation, from GP like Iron Giant & The Lego Movie to R-rated like American Sniper, to one can beat Warner Brothers.
2
Walt Disney Studios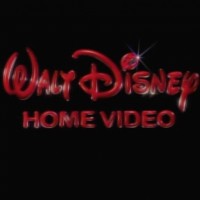 Disney is pretty much the future of film and overall media. Here's why.

First off, as of July 16, 2017, Disney makes up for about 22% of the box office, topping all of the other major studios. Second, they own TWO major animation studios, Disney Animation and Pixar, the latter of which helped produce the first feature-length computer animated film. Third, they own a well-known record label, Hollywood Records, with a vast label of artists, despite not being as large as Universal or Sony. Fourth, they are responsible for a large number of live stageplays based on their films (remember "The Lion King"? ). Fifth, they own Lucasfilm and Marvel Studios, both of which are responsible for two of the largest film franchises, Star Wars and the Marvel Cinematic Universe, respectively. Sixth, they own ABC, one of the largest television production and distribution companies. Other companies in ABC's portfolio include A&E, History, Lifetime, and ESPN. Finally, they own Maker Studios, a ...more
It's kind of amazing when you think about it...
A few years ago (like twenty) Disney was primarily known for animated kids movie. They stood out only because of the hardwork they put into their projects, the originality, and the heart.
Everything from box office sucesses like "Aladdin" and "Beauty and the Beast," to severely underrrated films like "Oliver and Company."
They took risks, and maybe all of them didn't pay off... but they got there.
They bought Pixar, giving that astudio the funds they needed to bring excellent movies like "Wall-E" and "Up."
They stepped up their own animation game as well, with instant classics, like "Moana," and "Big Hero 6."
They own Marvel, and have fostered its unprecendented success.
They turned Star Wars into box office gold, after some thought it irredeemable.
They bring a sense of fun, and heart to their movies, while their quality is unbeatable.
Now, just yesterday they bought twentieth century fox, I could not be more ...more
Walt Disney has to have ever been the most creative movie director to ever have set a foot on earth. He took old stories and classics and fairy tales from generations behind and making them more kid-friendly perfectly. Also, the characters Disney made up himself are just great, Mickey Mouse, Donald Duck, blah blah blah. Just everything is done nicely, you just know when you see a fictional character you know it's Disney.
No doubt, Walt Disney is now the number 1 studio of the world, followed by Universal Pictures for its outstanding film series. Walt Disney Studios produces and distributes some worldwide hit movies, such as Pirates of the Caribbean, Toy Story, etc. With the integration of Marvel and Lucasfilm, it finished several more steps behind.
3
20th Century Studio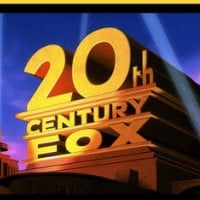 I'm not a fan of this studio because a lot of their movies suck like Maze Runner: The Scorch Trials (the first and third movies were okay), they ruined Murder on the Orient Express, Diary of a Wimpy Kid, Percy Jackson, Alvin and the Chipmunks (all 4), the two latest Ice Age films, and let's not forget the Marvel stuff they ruined like Fantastic Four, X-Men: The Last Stand and Apocalypse, and more.

Their good movies are as follows: The Martian, Hidden Figures, Die Hard, Deadpool, Logan, The Planet of the Apes new trilogy (the old franchise sucks though), and X-Men: Days of Future Past. I might be forgetting something.
Hello. My name is Gordon Richard I a Canadian east coast. Not to much movies out there that I have not seen. But I also travel a lot and listen to people, over the last 5 years the movie industry has stoped leading the role of giving the one thing that the public what's.. Movies that are NEW... Not much left out there really get that part but.. Think of this one space, why space because a movie before this age was a form of the unone you never seen before now we no it all so space.. Not one like fighting or defend earth but a movie about them helping to build our furture ships, travel, longer life's, cleaner water new type of cars, that runs on salt water my idea, P. S I think it would work to.. But just a open the eyes again movie new thank you face book
Hi, Paramount!: Dear 20th Century Fox: Blue Sky Studios shutting down Big Idea now folded into the Hollywood film studio 20th Century Fox and the Greenwich Computer animation studio Blue Sky Studios. To My Knowledge, 20th Century Fox's Blue Sky Studios shutdown Big Idea that Folded into Twentieth Century Fox Film Corporation for Greenwich, Connecticut inside Blue Sky's office like the titles such as VeggieTales, LarryBoy, Larryboy: The Cartoon Adventures, 3-2-1 Penguins, Ice Age, Rio, Robots, Ferdinand, Nimona, Foster, The Peanuts Movie Horton Hears a Who!, Jonah/The Pirates Who Don't Do Anything, Ice Age/VeggieTales franchise, Ice Age TV series, Ferdinand TV series, The VeggieTales Show (2019), Rio TV series, Epic TV show, Robots TV series, VeggieTales in the House/City, Spies in Disguise TV Cartoon series and more by 2021.
20th Century Fox ruins Die Hard, Avatar, The Simpsons and Family Guy and into Japanese Anime and manga series like VeggieTales and other anime shows.
4
Universal Studios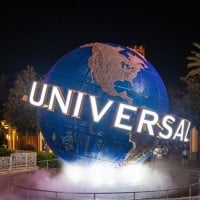 Universal wants to buy the adult animated web show Happy Tree Friends for $75,000,000 each week and then Paramount buys 20th Century Fox must to acquire Big Idea Entertainment such as VeggieTales, 3-2-1 Penguins! and Larryboy: The Cartoon Adventures each year later Sony buying Warner Bros. Discovery to bid Warner Music Group for $50,000,000,000 each decade for the future of Hollywood studios.
Woody Woodpecker, Fast and Furious, ET, Minions, and Oppenheimer. Those are the names of the few films. Oppenheimer will be released in 2023. It'll be about a scientist who built a nucular bomb before the UN was created. I think Christopher Nolan knows what to do.
Universal City Studios, LLC buys Happy Tree Friends, Nirvana and Universal Music Group, Paramount buys 20th Century Fox to pick up Japanese anime such as Big Idea (VeggieTales, 3-2-1 Penguins!, Larryboy: The Cartoon Adventures, Japanese anime and Japanese cinema/TV shows, J-Pop, Japanese music videos, singers and other Japanese Music), Sony buys Warner Bros. under Columbia Pictures label, and Warner Music Group owned by WarnerMedia part of Sony Pictures Entertainment, a subsidiary of Sony Group Corporation and Disney buys PBS (including PBS Kids) and NPR under the ABC network by 2023.
Studios switching those companies by the year: Happy Tree Friends will be owned by Universal among with Nirvana from Geffen Records, VeggieTales studio Big Idea owner 20th Century Fox will be owned by Paramount, Warner Bros will be owned by Columbia and PBS will be owned by Disney.
5
Marvel Studios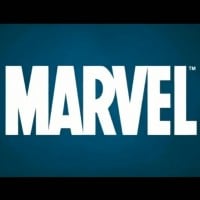 Marvel studios is the most overrated franchise of all time. Thumbs up if you agree with me. As Martin said, marvel movies aren't cinema. They are just watch & Forget movies with below average to average at best. But they are overrated because critics get paid & there are many reasons why critics overrate them which the movies do not deserve. Apart from Captain America movies & Tobey & Andrew Spiderman movies, marvel movies are nothing but immature, filled with plot holes, fart jokes etc. I believe Marvel studios is just a tag & it is nothing without Dizny & their critics. Every single MCU Dizny movie was overrated. I mean seriously, incredible hulk, iron Man 3, Thor movies, homecoming AOU, Captain marvel are better than MOS, Aquaman, Joker? Lol! These critics will have to pay in the hell! I respect opinions not agendas...

Reasons why MCU would never get an Oscar... Black panther did but everybody knows why & that they didn't deserve them...

Marvel be like, in order to be ...more
I love marvel studios. Mostly because of spider man and captain america though. But it's awesome.
Their films are guaranteed successes, pretty much, and everyone's copying them. They're golden.
It is my favorite movie studio because of it's so many superheroes and supervillains and its best action.
6
Columbia Pictures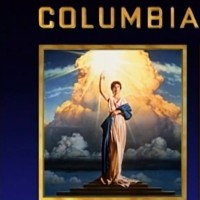 Sony wants to buy WarnerMedia to pick up Warner Music Group for $50 billion for cash on the ownership: Sony Sony Pictures Columbia Pictures Warner Bros. Warner Music Group Sub Pop (now under a label of Warner Bros. Records) and Looney Tunes (WB) and much more by 2023.
How Sony Purchased WarnerMedia (now Warner Bros. Holdings) for $94 billion to challenge Disney, see Sony's Columbia Pictures and Warner Bros. merged to make Sony's WB movies from Columbia Pictures by 2027.
Sony is Evil! Spider-Man movies moving to Disney, Next year by 2027.
Not the best but they've got some great stuff.
7
Paramount Studios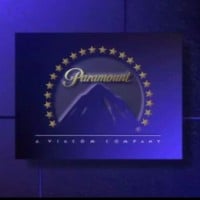 Dear Paramount: Viacom buys Fox assets for $92 Billion for cash for the film studio 20th Century Fox owns Blue Sky Studios titles with Ice Age, Robots, Ice Age: The Meltdown, Horton Hears a Who! Ice Age: Dawn of the Dinosaurs, Rio, Ice Age Continental Drift, Epic, Rio 2, Ice Age: Collision Course, Ferdinand, Spies in Disguise, Foster, VeggieTales, LarryBoy, Larryboy: The Cartoon Adventures, 3-2-1 Penguins!, The VeggieTales Show, Jonah/The Pirates Who Don't Do Anything, Veggietales in the House/City and other Paramount/Fox's Blue Sky releases in 2023/2045.
A Hollywood studio generally doesn't mean much in the context of the quality of a film. However, perhaps the biggest success rate of film is derived from Paramount Pictures. "Raiders of the Lost Ark" is an American classic, as are "Psycho" and "The Bad News Bears". In addition, the Paramount logo is easily superior to its competition.
Paramount-20th Century Fox deal purchased Big Idea producing VeggieTales, 3-2-1 Penguins! and Larryboy: The Cartoon Adventures owner Big Idea part of 20th Century Fox, a subsidiary of Paramount Pictures, and then NBCUniversal buys Happy Tree Friends during Grunge Fest featuring Nirvana, Soundgarden, Alice in Chains, Pearl Jam, Hole and more by 2023.
Paramount buys 20th Century Fox to offer Big Idea shows in Japan like VeggieTales (Japanese dub version) - Genre: Anime and manga, 3-2-1 Penguins! (Japanese dub version) - Genre: Anime and manga, and Larryboy: The Cartoon Adventures (Japanese dub version) - Genre: Anime and manga. 20th Century Fox will be owned by Paramount next year by 2026.
8
Sony Pictures Studios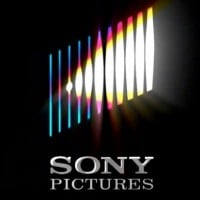 Sony is Gay, Marvel and Spider-Man rights to Disney on ABC to Disney XD and Spider-Man fights Sony Pictures and Marvel defeats Sony Pictures, Sony raping People, not Spider-Man of course Disney knows about Spider-Man but Marvel is silly and Sony is not and Sony going Bankrupt.
The Amazing Spiderman 1, The Amazing Spiderman 2, The Social Network, The Girl With the Dragon Tatoo, 22 Jump Street, Skyfall, Hancock, Casino Royale, 2012, Salt, The Karate Kid, Men In Black 3, Looper, District 9, Resident Evil:Retribution, Underworld Awakening, Quantum Of Solace, Zombieland, Captain Phillips, Fury, The Equalizer, Django Unchained, Terminator Salvation, The Tourist, The Smurfs, The Smurfs 2, Arthur Christmas, The Adventures Of Tintin, Elysium, Total Recall, Monsters House, Kung Fu Hustle, House Of Flying Daggers, Crouching Tiger Hidden Dragon, The Patriot, Black Hawk Down, Vertical Limit, Charlie's Angels, Charlie's Angels Full Throttle, Hitch, Ghost Rider, Superbad, Hotel Transylvania, Here Comes The Boom, This Is The End, 21 Jump Street, Evil Dead, Bad Teacher, Stuart Little, Air Force One, Men In Black, Moneyball, Cloudy With A Chance Of Meatballs, Cloudy With A Chance Of Meatballs 2, Grown Ups, Grown Ups 2, Zookeeper.
This studio is not doing the best job with its franchises, it seems. They squandered Spider-Man twice, the 'Total Recall' and 'RoboCop' remakes disappointed, their latest Bond film was a letdown, and the new 'Ghostbusters' is being ridiculed six ways from Sunday. They need to get in gear.
What? They suck. They make The Emoji Movie. Even though they make good movies such as Baby Driver, The Social Network, and Sausage Party.
9
New Line Cinema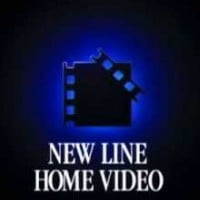 Lord of the Rings, Dumb and Dumber, Se7en, The Notebook, Blade, American History X and the more that doesn't take itself too seriously. There's just a lot of variety from this Warner studio that it's highly entertaining
Isn't new line, no more. Final editor is warner?
The releaser of the unbelievable Lord of the Rings trilogy and many more great movies
10
Pixar Animation Studios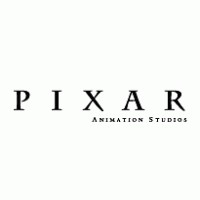 Pixar, also referred to as Pixar Animation Studios, is an American computer animation film studio based in Emeryville, California that is a subsidiary of The Walt Disney Company. Pixar began in 1979 as the Graphics Group, part of the Lucasfilm computer division, before its spin-out as a corporation in 1986, with funding by Apple Inc. co-founder Steve Jobs, who became the majority shareholder. Disney purchased Pixar in 2006 at a valuation of $7.4 billion, a transaction that resulted in Jobs becoming Disney's largest single shareholder at the time. Pixar is best known for CGI-animated feature films created with RenderMan, Pixar's own implementation of the industry-standard RenderMan image-rendering ...read more.
It's hard to say given that they specialise in family oriented animated films which seldom are considered among the greatest movies ever. On the other hand they are incredibly consistent in making these movies well so I personally think they deserve a pretty high placement here.
Wow, I'm really surprised that Pixar isn't at least in the top ten! Pixar Animation Studios has produced so many influential, deep films that I'm very surprised that only 3% of the people who took this survey thought it was the best. Filled from beginning to end, most Pixar films (I exclude Cars 2, because it didn't have a very strong message) have amazing messages, scores, ideas, and plots. The characters in EVERY single film are well thought out and believable, as well as very entertaining. For example, Woody from Toy Story was wholly original, just as Mike Wazowski was extremely memorable. The movies are all funny, and all have amazing messages. From the delightful yet simple message of Cars, to the originality and uniqueness of Monsters, Inc, Pixar has made a name for itself in history. Let's not mention the fantastic scores that EVERY SINGLE Pixar film has! Randy Newman shines the brightest, in my opinion, with amazing creations such as 'You've Got a Friend in Me', 'I Will Go ...more
Toy Story, Toy Story 2, Monsters Inc., Finding Nemo, The Incredibles, Ratatouille, Wall-E, Up, Toy Story 3, Inside Out - I only just listed the best movies that they've put out.
Amazing simple the best
The Contenders
11
Touchstone Pictures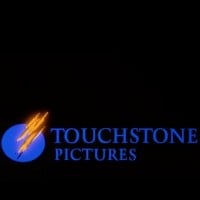 12
Paramount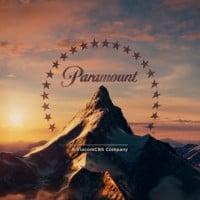 Paramount is an American film and television production and distribution company. Founded in 1912, the company is based in Hollywood, California, and is a subsidiary of Viacom. Paramount is one of the oldest surviving film studios and has produced many iconic films, including the Indiana Jones and Transformers series. The company focuses on creating compelling content across multiple platforms and aims to entertain audiences globally.
13
Legendary Pictures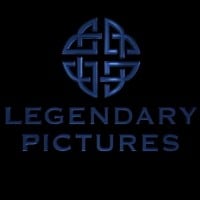 14
MGM Studios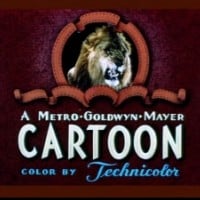 James Bond, Rocky, Creed, Silence of the Lambs, Carrie, Raging Bull, The Good, The Bad, And The Ugly, The Wizard of Oz, 2001: A Space Odyssey, Poltergeist (1982), Child's Play, Singing in the Rain, Robocop, The Terminator, Roadhouse, The Hobbit, Jeepers Creepers, Spaceballs...MGM made so many great films, I can't name them all.
It's a great studio but that lion scared the crap out of me as a kid and still scared the crap out of me today. I like their movies only if I better watch out with that Leo The Lion. I have a pantheraphobia (fear of big cats) and that's actually no joke about my fears.
MGM dominated Hollywood for decades. They WERE the gold standard for success in the industry. I am doubtful any movie studio will ever replicate the decades of sunshine and roses MGM had.
The original studios Ben-Hur, Gone With the Wind, Wizard of Oz, Singing in the Rain, Gigi, Showboat, Guys and Doll, Pink Panther, Skyfall, Casino Royale and Rocky.
15
Dreamworks Studios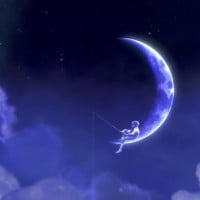 I don't like dreamworks. They keep on competing with Disney but they are no match. Disney has been around a whole lot longer.
I like film stories
16
Tristar Pictures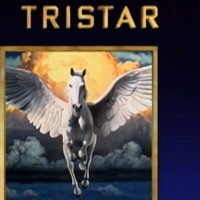 17
Miramax Films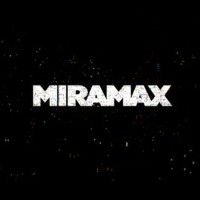 18
DC Films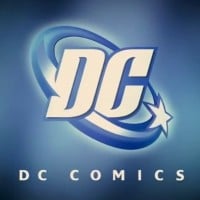 I like dc very much
They are amazing
19
Lions Gate Entertainment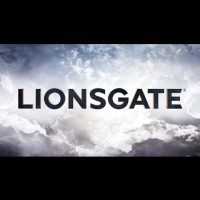 Hunger Games series. My favourite studio!
Coming up in January 2018: The Commuter.
The hunger games series
I don't have one
20
Lucasfilm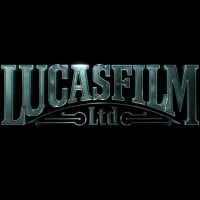 Star Wars! My favorite franchise!
21 United Artists
22 Castle Rock Entertainment
23 RKO Pictures
24
A24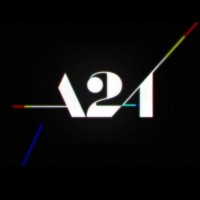 They make some great movies but fly under the radar too often. List of good movies are Spring Breakers (I know people are split on this), Bling Ring, The Specacular Now, Room, Green Room, Equals, Ex-Machina, and The Witch.
25
The Weinstein Company
A producer of Mini-major films, this should have been No. 10.
PSearch List