Top Ten Non-Disney Princesses
KarenBridges
Cinderella, Sleeping Beauty, Belle, Mulan, Arielle - what do they all have in common?
Right, they're all Disney princesses.
Hold on!
The list of major animated princesses doesn't end with Disney production.
Anastasia, Fiona, Odette and others had a deep impact on animation movie traditions in Disney and outside of it.
The Top Ten
1
Anastasia (Anastasia)
You are wrong, she is Disney. Well, sort of. In December 2017, Disney bought 20th century fox. This techenly makes her a Disney princess. Just like Shuri who was OG marvel, or Leia who was origaly logtagate, and Merida from pixar. SO SHE IS NOT WELCOME ON THIS LIST!
20th Century Fox product brought to life by former members of Disney studios. Made in the best traditions of Golden Age Disney animation, the story has certain historic grounds, but the plot is nothing more than an urban legend of a Romanov princess, who escaped from the execution of her royal family. - KarenBridges
2
Fiona (Shrek)
Another character, who starts off as a stereotypical princess haunted by a curse, but evolves to challenge the viewers' idea of what's a curse, and what's not. DreamWorks' original intention was to make a parody of Disney princesses; but the story of Shrek and Fiona resonated so strongly with an audience, that the character of Fiona outgrew its original scope. - KarenBridges
3 Bloom (Winx Club)
4
Odette (The Swan Princess)
The songs are nice
The Swan Princess animated movie was originally based on "Swan Lake" ballet by Tchaikovsky. Odette is a human during daytime, and a princess at night held hostage by a sorcerer Rothbart. Emily Johnson from Omnipapers, thank you for helping me out with this character. - KarenBridges
5
Kayley (The Quest for Camelot)
Just like any other high born young lady of Middle Ages, Kayley is destined to live behind the walls of her parents' castle and marry as soon as she comes of age. Unless, of course, there're complication, like a father, who died years ago protecting his king Arthur of Camelot, and an evil sorcerer, who now keeps her mother hostage to get the magic power of Camelot. Warner Brother deconstructed the "damsel in disstress" stereotype, albeit not very successfully. - KarenBridges
6 Tooth (Rise of the Guardians)
7
Mavis Dracula (Hotel Transylvania)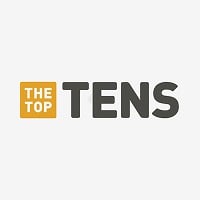 If you're Dracula's daughter, does this make you a princess?
While this basic question is hard to answer, Mavis definitely has all the regalia traditionally associated with a princess: a castle, a superpower, a protective father and a house full of servants and friends. - KarenBridges
8
Miriam (Prince of Egypt)
She's one of the leading female characters from DreamWorks' "Prince of Egypt". Clearly, being a seaster of Moses and ending up in the Book of Exodus, makes one qualified for the role of princess in modern mass-media. - KarenBridges
9
Thumbelina (Thumbelina)
She's voiced by Jodi Benson, the same actress behind Ariel!
Before coming to fame in Warner Brothers' animated film, "Thumbelina" was Hanz Christian Andersen fairy tale. The movie is way more optimistic than a fairy tale, though. Good thing, Thumbelina finds her prince in the end and lives happily ever after. - KarenBridges
10
Princess Irene (The Princess and the Goblin)
"The Princess and The Goblin" is an international animated product, an adaptation of a 19th century novel of the same name. Irene is a great example of a character in transition: she's no longer a damsel in disstress like Sleeping Beauty, but not yet a tomboy like Mulan. - KarenBridges
The Contenders
11
Princess Mandie (The Fairly OddParents)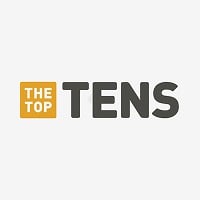 12 Stella (Winx Club)
13 Poppy (Trolls)
14
Elphaba (Wicked)
She knows how to look at things a different way. - Wickednerd
She's smart, confidant, and truly beautiful.
She is amazing - Wickednerd
She saved oz!
1 Comment
15
Princess Sissi (Princess Sissi)
French-Canadian animated series, originally aired on Fox Kids, loosely based on pre-marital life of empress Elizabeth of Bavaria. Princess Sissi isn't as widely known as Anastasia or Fiona, but very much worthy of recognition as a fictional character. Since there's no magic involved in the story of Sissi, she has to combine the roles of a faithful daughter, a loyal lover and an important player in international politics. Emily Johnson from OmniPapers, thank you again for pointing out Sissi for this list! - KarenBridges
16
Chel (The Road to El Dorado)
A female lead from "The Road to El Dorado" by DreamWorks. How could we forget her? Emily from OmniPapers, I swear, I wouldn't've finished this list without you! - KarenBridges
17 Crysta (Ferngully)
18 Yum-Yum (Thief and the Cobbler)
19 Marina (Sinbad: Legend of the 7 Seas)
20 Maria Posada (Book of Life)
21 Glory (Gulliver's Travels)
22 Camille (Little Nemo)
23 Tumptim (The King and I)
24 Daria (Princess and the Pea)
25 Selenia (Arthur and the Invisibles)
26 Meechee - Smallfoot
27 Lenore (Charming)
BAdd New Item
Related Lists

Top 10 Disney Female Non-Princesses

Favourite Disney Princesses

Disney Princesses With the Best Singing Voices

Top Ten Best Disney Princesses

Top Ten Prettiest Disney Princesses
List StatsUpdated 12 Aug 2019
27 listings
2 years, 17 days old

Top Remixes
1. Anastasia (Anastasia)
2. Bloom (Winx Club)
3. Fiona (Shrek)

blackflower
1. Anastasia (Anastasia)
2. Fiona (Shrek)
3. Odette (The Swan Princess)

KarenBridges
Error Reporting
See a factual error in these listings? Report it
here
.