Top Nursing Schools in the Philippines
The Top Ten
University of the Visayas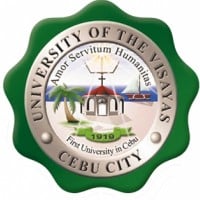 The University of the Visayas is an educational institution located at Cebu City, Philippines. It is billed as the first school in the entire province of Cebu who gained a university status.
Has a good facility for the on the job trainee and owned a training ground for nursing students.
One of the best Nursing Schools in Cebu
Our Lady of Fatima University
Rise to the top!
Olfu.. Always the best in medical courses... RISE TO THE TOP!
Its my alma mater
I agree to this
Silliman University
Silliman University beams with pride for its excellent track record on its Nursing Education, producing graduates who have contributed to the advancement of the profession through research, education and practice both in the country and around the world. With the university's motto of "Via, Veritas, Vita", Silliman University College of Nursing, considered to be one of the "Centers of Excellence in Nursing Education" in the Philippines, endeavors to maintain and further improve an education system which is responsive to the needs of the the global community.
Best Nursing School! Proud to be on the top.
Proud to be Sillimanian.. The best nursing school ever.. Though it's really difficult to earn your diploma but after it worth it..
QUALITY Christian EDUCATION comes with a price of course.
University of Sto. Tomas
Nursing Factory of the Philippines
Where Quality meets Quantity, produced more than 300 nursing graduates every year and is constantly in the top performing schools with more than 10 topnotchers.
UST Nursing is no. 1, bar none.
UST Nursing has produced line of topnotchers! Quantity and Quality nursing education
Far Eastern University
Hailed as the best nursing school by CHED on 2009 and has consistent top notchers every year since the institute of nursing has been established. Has the highest number or population of FIRST takers in the NURSE LICENSE EXAM. FEU has already a good reputation whatever hospital you may visit. The nursing students there are smart and competent. We have the first nursing virtual lab in the philippines and second in asia; acquired on 2006 and was formally opened on 2007. The pioneer of E-Learning in metro manila. The only nursing school that has a nursing audit subject (a whole day lecture and exams on computer about nursing skills and etc. ALL NCLEX based questions and modules. With good nursing facilities. GOOD training areas like Medical City and St. Lukes. What can you ask for? We all have it here in FEU. Simply the best. Fortitude, Excellence and Uprightness.
Many of the graduates of the institute (FEU-Institute of Nursing) are in the top management and leadership positions in many American hospitals and healthcare companies. Proven excellent performance by our graduates in the field of nursing globally as well. I am a proud graduate of this institution.
The best. Am a graduate of Nursing 2006
FEU IN GO GO GO
University of the Philippines
Chinese General Hospital Colleges
Highly competitive admission criteria Topnotchers again in 2014. Consistent high-ranking board first time takers
The Best School.. with..99.30 passing rate..
Four-Time 100 percent passing rate (2010-2013)
First takers
Produced Topnotchers Ranking 6th,7th,7th, 8th,8th,10th in just 4 years.
Quailty education in a low and very affordable tuition fee ranging from 24k-45k only
I might sound bias, I'm a proud alumni of this school and during my time about 27 years ago among my batch mates only few student didn't make it in the board exams and dduring those time Chinese General never an A list school of Nursing. Even CGFNS exam most of us passed the first take and even in NCLEX. To all CGHCN faculty keep up the good work. I'm not sure if MRS. Berciles still working she's the best.
Cebu Normal University
Consistently produces topnotchers and has 100% passing rate throughout the recent years, the #1 Performing School in the Philippines, provides high quality education with affordable tuition
Consistent 100% passing rate with topnotchers on multiple spots.
The best nursing school despite the lack of facilities!
100% Passing rate consistent
Saint Louis University
I Love Saint Louis University -Baguio
It's the best school in the world... what else you want us to say...
Well disciplined and really conscientious nurses from SLU
They're the best. louisian
University of the East Ramon Magsaysay Memorial Medical Center (UERMMMC)
UERMC is accredited by the Commission on Higher Education as Centers of Excellence and also has level I accreditation by the Philippine Accrediting Association of Schools, Colleges and Universities (PAASCU).

UERMC College of Nursing

The College of Nursing has PAASCU level IV accreditation, FAAP level IV accreditation, the only nursing school granted in the country and accredited by the Commission on Higher Education as Center of Excellence. Has 98.13% passing rate as of January 2011 Licensure Exam

The College of Nursing is one of the few nursing schools in the country with the highest accreditation status conferred by the Philippine Accrediting Association of Schools, Colleges and Universities (PAASCU).

The College is included in the list of 20 top performing Nursing schools released by the Commission on Higher Education covering a 5-year period. For the five year covered in the ranking
Level 4 FAAP Accredited. The first nursing school to acquire a level 4 accreditation and also awarded by CHED as CENTER OF EXCELLENCE.
The Contenders
Xavier University - Ateneo de Cagayan

Need we say more?
Best nursing school. Consistently excellent
7 peat 100% board exam performance. Always keeping the heart of MAGIS beating
Consistent 100 percent passing rate for the nursing board exam for 10 straight years. consistent in producing board topnotchers each year.
St. Paul University Iloilo
The percentage of board passers are always in 99.9%
Good School for nursing.
Cannot imagine going to nursing school other than my alma mater. Paulinians rock!
I LOVE ST. PUOL
Cebu Doctor's University
Nice facilities in here
The best nursing school!
Ateneo De Manila University
De La Salle University
It is a good school for nursing
Pamantasan ng Lungsod ng Maynila
Consistent in the top ten nursing schools for several decades, congratulations!
Team one Pamantasan. Proud to be a graduate of PLM!
University of San Carlos
University of San Carlos is the best nursing school in the Philippines because it has a complete and modern NURSING FACILITIES AND BEST INSTRUCTORS IN THE WORLD.
Because in this school I can develop my Skills and Knowledge in my Course ( NURSING )
West Visayas State University - Iloilo
Three number 1 in board exams the last 30 years. Consistent top 10 year in and year out. And I'm surprised to see that a couple people did not pass. I don't remember that school not having 100% passing rate. But then again, I graduated 1993. 100% rating with a classmate who took number 1.
Nursing graduates of this institution never brag that they're the best, but they let their performance in board exams speak for themselves. And the result? Year in and year out, the WVSU-Iloilo is consistently the number ONE performing nursing school in the Philippines with 100% passing mark! Need I say more?

Nope, I'm not a nursing graduate of this prestigious institution. Just an admirer!
Graduate from this institution does not only have the knowledge and the skills to be a great nurse but most of all they possess the attitude and the heart of a true nurse
The best among the best always 100 percent board passers... always keep the heads up and be the leader
San Pedro Collage
Consistently produces a big number of board passers and top notchers. A top performing nursing school in the Philippines
Best school of nursing in Davao. The graduates of this institution not only excels in their own country but in abroad as well.
Nurses Licensure Exam
92% passing rate
(first timers, based on the results of the last 4 board exams)
Ranked 1 out of 23 in Davao Region
(better than 96 % of Davao Region schools)
Ranked 28 out of 485 in the Philippines
(better than 94 % of schools in the Philippines)
This school is great
Asian College of Technology
Adamson University
Central Philippine University
This year, among Iloilo universities which offer nursing course, only CPU produced 3 topnotchers.What can WVSU, USA, & SPU-I say about this? Sorry, I'm just asking...
First nursing schools in the Phil..
69 yrs of getting 100% pass rate...
St. Paul University Philippines
Top Nursing School in the Philippines!
So far the best producing world class graduates.
Top employers choice
New Era University
Top performing school every year.
Always 95% or higher passing rate.. and produce the top 2 and top 1 on the dec 2012 and dec 2013 NLE...
Southern Luzon State University
Very good... Well maitained standard.
PSearch List