Top 10 Best Online Cloud Storage Services
The Top Ten
1
Google Drive
Google Drive is an incredibly useful app for editing documents and Google Slide presentations. It helps me demonstrate my knowledge effectively and knowledgably. There are many options in this app that enable you to express your inner creativity, such as decorating the slides and creating things you love with shapes. It also comes with the option of downloading diverse fonts. Overall, my experience with this app has been a great pleasure, and I'm grateful for coming across this platform.
Google Drive is a file storage and synchronization service developed by Google. Launched on April 24, 2012, Google Drive allows users to store files on their servers, synchronize files across devices, and share files. In addition to a website, Google Drive offers apps with offline capabilities for Windows and macOS computers, as well as Android and iOS smartphones and tablets. Google Drive encompasses Google Docs, Google Sheets, and Google Slides, which are part of an office suite that permits collaborative editing of documents, spreadsheets, presentations, drawings, forms, and more. Files created and edited through the office suite are saved in Google Drive.
Visit Website
2
Microsoft OneDrive
OneDrive has come a long way and is turning out awesome. It has so many capabilities; where to begin! Something that photo apps need to consider, not just OneDrive but all photo apps, is the backup process. See, when you download a picture or file from the cloud, the app backs that picture up again, creating multiple copies. This doesn't do anyone any good and causes frustration for the consumer. It saves the consumer time to not have to delete multiple copies of any picture, file, etc. Just a thought.
The free version doesn't offer enough space, unfortunately. Yes, it is well worth the $2 it costs per month for the 100 GB (I think it is) of storage you get. Most phones don't come stock with nearly enough space for pictures, videos, apps, documents, and whatever else you want. This version should be enough for most users, unless you have hundreds of apps, hours and hours of videos, and thousands of pictures. In that case, you may want the option with more GBs, probably the 500 GB or 1 TB option.
Visit Website
3
Dropbox
I like it. Instead of taking your computer, you can just log into this account. So you basically have your computer wherever you go that has a computer (as long as it's connected to the internet). Or you can use your phone. Then it really does make your computer accessible anywhere, with less storage and RAM, but still - very portable. I suppose you get the same result with a powerful thumb drive, but you might lose it. I had the free version for a while, but I upgraded it. No regrets!
Dropbox provides seamless, real-time access and upload. I've used it regularly (on both phone and PC) for years for my personal files as well as for file sharing in a small business, and have had zero issues. It looks, feels, and operates like a local folder. It's secured with PIN access. The features and services have expanded over the years, staying in step with a growing market. The only deterrent may be the cost. In my humble opinion, Dropbox is the best, and I recommend trying it hands-on to help make that decision.
Visit Website
4
MediaFire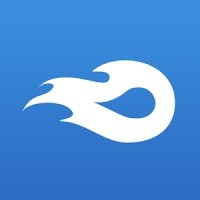 I have been a paid user of MediaFire for many years and called for help for the first time today. Being that it was email assistance, I thought it would be a wait. However, I had a reply with a suggested solution in less than an hour. The problem was completely solved. I cannot imagine how the negative reports can be happening. As I said, I have had many years with no problem, and when I did have one, it was fixed so fast. If ads annoy you, just pay the fee and become a financial supporter. They spend a lot of money keeping things going. I have been a paid member since I originally joined. I don't have proof of purchase. It was too long ago. I will attach my help docket.
I will say that it is functional, and it works and seems to be pretty reliable, so good job development team. If you're looking for some storage help, it's reliable and free, so give MediaFire a try. Furthermore, at the time of this post, after careful usage and monitoring how the app works and has been developing, I'd say stability is the number one feature, along with simplicity and efficiency. It's very dependable. Five stars.
5 DataBagg
6
MEGA.nz
Mega is a very good storage app, and I've been using it for two years now. There are issues here and there, but they have always been fixed. I want to be honest and say, "This app from two years ago has nothing on today's version." Two years ago, it was slower, laggy, and didn't even have a dark mode. In my opinion, Mega has improved over time and comes with new features. By the way, where is the casting feature? I would love to cast Mega to my TV screen, but I'm not sure if it's even possible for Mega to add that.
Fantastic app! I've been using this for several years and have always enjoyed the service. There's only one issue I've seen: something randomly causes the app to freeze soon after opening. I still haven't quite figured out the root issue, whether it's on the device or the app itself, but it occurs on different devices.
Good company. Cloud service support is available all the time.
7
Nextcloud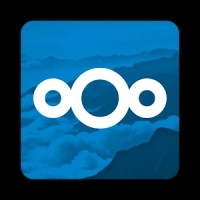 I've been using different cloud alternatives to the big ones for several years. I always wanted Nextcloud to be the one due to my free software beliefs but never really stayed with it. I'm giving it a new shot this weekend and I'm smiling as I write this comment. It's not something in particular. It's the overall experience that is consistent and effective. Opening F-Droid, the exact same app at the exact same date is updated. Finally, I have an alternative solution now that I love.
I installed the Nextcloud server on a storage-heavy, cheap system at home, and between this app and the web interface, I have everything I could want in self-hosted cloud storage. The auto-upload feature is super handy, and being able to set it to upload only on Wi-Fi helps not to chew up data. It's the best app and server software I've found. If I could rate it higher, I would!
The best thing about Nextcloud is that it is free and open-source, very easy to set up, and has comprehensive documentation.
8
Amazon Drive
I like this cloud service very much. Good speeds for uploading and downloading. Overall, it's a better app than Google Drive. I would like if Amazon would have given free users at least 10 GB of storage. It would be nice if there were a dark mode. A simpler interface could be more attractive.

Otherwise, it's a good app. It could have been the best cloud service, better than Google, if you all had made those updates. Keep on developing this more often.
Great for storing everything as long as I have Prime. It also plays back your photo library on your TV or Amazon device. I suggest not syncing because I have had many of my oldest stored files from Google Cloud and my old hard drive wiped. Some wound up here, and some on another hosting service. Organization is key when you have 10,000 or more photos.
I had started having trouble with one of my hard drives and needed somewhere "cloudy" to back up my stuff. Having been a keen amateur photographer since around 2007, I have about 30k images, many of them over 10 MB each. This app enables you to make an exact copy of your hard drive. It's very, very good, and it's free for Prime members. Even better.
9
Yandex.Disk
I love almost all things Yandex. Wouldn't you know, Yandex.Disc is the one cloud storage app that is actually synced in real time, and thus far, none of my photos have gone missing, as often happens in other apps. I saw where the developer replied. Keep the innovations and improvements coming!

It will really be great if you could expand the photo editing features of the app. I am partial to the idea because I have taken up editing photos, a new hobby. Unquestionably, this is the coolest cloud photo storage!
I use it very much.
10 Degoo
The Contenders
11
Box
Box is truly one of the best of all the popular cloud storage apps today. I use them all quite regularly - Box, OneDrive, Drive, Dropbox, and previously iCloud, which I found to be uniquely obsolete after discovering the wholly better options available. My first day of using Box was what led to that. I uploaded hundreds of pics from my old Samsung J3 to store while moving to my new Samsung A50. I was dumbfounded that it took me so long to start using Box and its cloud storage. Just try it, anytime.
Very easy to use.
This is the best.
12
4shared
It's easy to use and search for songs that I want. I love to use it for searching for music and the singers. It's not difficult to use - a great app for searching for songs.
The app has been good, most especially in searching for books. However, the other aspects like having access to the music store should be improved.
I use this online cloud service.
13
Apple iCloud
What I really like about Apple iCloud is being able to access it across all of my Apple products, such as my iMac, iPhone, iPad, and Apple TV. I have been offered Verizon Cloud and it just does not compare. They do not provide many GBs for the low monthly price they offer. iCloud saves data, not only of photos and videos but also has a keychain to save passwords and other autofill memory, which I am a huge fan of. And it is all password-protected.
Easy accessibility from any device means that no matter where you are, you can have access to what you need. This storage helps bring all kinds of benefits to planning and accomplishing your goals.
There are no limitations. All features are available for free.
14
MiMedia
This is the most underrated app. Something this good should be appreciated by more users. I highly recommend that you download this app now. It's better than its more popular counterparts.
This is the most convenient app ever! 10 GB is pretty big for starters. Good job, Mi Media! I love it!
Very helpful app.
15
Backblaze
Very good backup solution. I am very happy with this company. In less than a month, I made a backup of my whole computer.
16
SugarSync
I've used the desktop version for years and enjoy the features. The latest version of this app has fixed all of the problems. It runs very nicely on my Samsung J8.
17
Tresorit
The best alternative to Google Drive and Dropbox that I've found so far. The desktop and mobile apps work great, and I like that it's supported on Linux and that you can access your files through a mapped network drive for less-used or larger storage. I trust Tresorit's privacy and security a lot more than that of Google, but I still use Cryptomator for more sensitive documents, which integrates really nicely with Tresorit.
It's a good company.
18 Zippyshare.com
19
IDrive
You can launch the full application, access settings, and manage the backup schedule. IDrive also integrates with File Explorer in Windows and Finder in macOS. It adds backup options to context menus.
20 Jumpshare
21 pCloud
22 Koofr
23 Icedrive
24 Ulozto.net
25 HiDrive
PSearch List