Top Ten Most Overrated Actresses of Today
The Top Ten
1
Kristen Stewart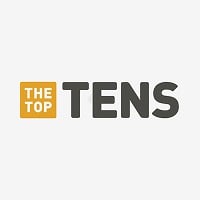 Kristen Jaymes Stewart is an American actress. Born into a film-oriented family, Stewart began her acting career in 1999 with uncredited roles and a minor character appearance in several films before gaining prominence in 2002 for playing Jodie Foster's daughter in the thriller Panic Room, which garnered ...read more.
No one thinks she's a great actress. I think the overwhelming majority of people are just wondering when she will finally go away.
A terrible actress, but Meryl Streep, Scarlett Johansson, Natalie Portman, Uma Thurman, Penelope Cruz, and Emma Watson are all good actresses.
I was beyond surprized to see her become the new face of the Chanel...why, why, why?
She ruined Twilight and she normally acts clueless and confused.In every Twilight movie cover she always has the same darn look on her face! Drives me nuts! Everyone says,'Oh, she's so pretty! ' and 'She's the main character in Twilight she's the best! '
She's a horrible actress. And she's overrated.
V 5 Comments
2
Jennifer Lawrence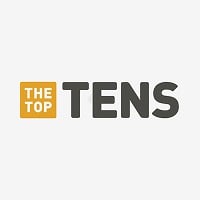 Jennifer Shrader Lawrence is an American actress. Lawrence began her career in television, playing her first major role as a main cast member on the TBS sitcom The Bill Engvall Show.
Unconvincing. Her emotions seems suppressed, for example I don't think she can express believable emotions with her face. There seems to be a serious lack of depth.

Still young and beautiful though, but extremely overrated.
She's okay. Okay does not equate to great or award winning. Neither are most of these women on the list. She's pretty as are most of the "actresses" on this list. Apparently, Hollywood thinks pretty means talented. It's refreshing to watch average looking actor's from British films who are actually fantastic.
She's deserves to be number 1 not 2. Kristen is overrated, but a LOT of people know that. While this blonde actress here, people just fall over her rude humor. And even dare to say that she's the best actress of this generation. So, for me, she's the most overrated actress of today
Shows no emotions whatsoever. Same smile, same face, same tears, same motionless expression. Bad actress. Period.
V 6 Comments
3
Angelina Jolie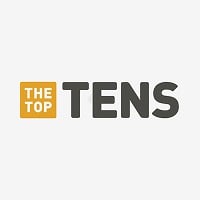 Angelina is running out of fame because she playing more cheap movies that people can't stand! The movie "The Tourest" is the worst so far during her career! Also, why is Megan Fox doing on the list? She didn't do nothing wrong!
Ghastly, actually resembles La Muerte nowadays. Never saw her as "beautiful" either, looks too much like her father. Have a very good friend who used to work as a production assistant back in the day in two of her movies and she describes her as "certifiable" and "phony". I believe her. No wonder she won an Oscar, she was playing herself.
She's always looked like a preying mantis. Now she looks like Skeletor. Her acting has always been below subpar as well, practically on the same level of mediocrity as Kristen Stewart.
OVERrated with a Capital O. The perfect cure for constipation; That face always manages to scare the crap out of me. Her 65 lbs frame is also horrendous.
V 6 Comments
4
Anna Kendrick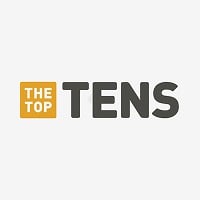 Anna Kendrick is an American actress and singer. She began her career as a child actor in theater productions.
Her acting is so-so, its not all that great in my opinion. She is so cringe worthy and every time I watch Pitch Perfect, I feel like puking. Her singing is overrated too. Okay body. Ugly face. And sure, you might say " well, it's the inside that matters", but does she have a good personality? No, I don't think so. She's rude (even to her fan) and tries so hard to be funny. She just really annoys me. And I don't like her acting.
Her voice and her smile are still giving me nightmares. Worst actress in history for sure. And how about the way she's laughing? I can't really understand how she manages to get main parts next to so accomplished actors? It's a disaster for them and for the directors, too.
I'm sure 98% of her fans are under 25 years old. More experienced movie goers can see the obvious lack of acting talent in this actress. If Hollywood is hurting so bad to fill a role to hire Anna Kendrick, I beg of you, don't give her a "crying" scene.
Worst ever musgt know someone in the business
V 4 Comments
5
Salma Hayek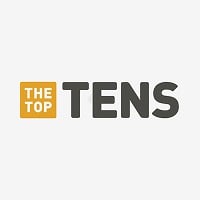 Salma Hayek is a Mexican-American film actress, producer and former model. She began her career in Mexico starring in the telenovela Teresa and starred in the film El Callejón de los Milagros for which she was nominated for an Ariel Award.
Average looking, terrible actress & very arrogant. She' s the worst of all.
How did she even get her roles with that awful acting and manly face?
Looks like a transgender man.
Embarrassing example for an actor and extremely overrated in looks â€" no acting skills who has never been in one good movie. Almost all the films she's been in have been unsuccessful and poorly rated. Seemingly, she doesn't show any talent to her work but manages in Hollywood by sexualizing herself by acting as a sex object either by dressing extremely inappropriately provocative or practically nude. As far as her appearance is concerned, she has a very masculine face often times being mistaken for a transgender. The reason why some men lust after her is because of the image and persona she portrays herself to be a sex symbol by showing off her 'assets,' which would be enough for some men to be tricked into to finding her attractive. She has an extremely ugly face and often resembles the comedian, Jay Leno. Where her personality is concerned, she seems very conceited and arrogant when she has made statements about her appearance of how she doesn't try hard to be ...more
V 4 Comments
6 Leighton Meester Leighton Marissa Meester is an American actress, singer and model. She is mostly known for her starring role as Blair Waldorf in the drama series Gossip Girl.
7
Emma Watson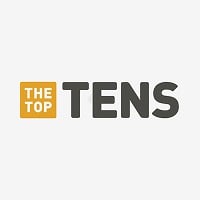 Emma Charlotte Duerre Watson is a British actress, model, and activist. Born in Paris and brought up in Oxfordshire, Watson attended the Dragon School as a child and trained as an actress at the Oxford branch of Stagecoach Theatre Arts.
Her acting is too over the top and makes it painful to watch anything on the big screen. Fine, forgiven whilst she was a child in Harry Potter but unfortunately she's not improved one bit. Sure, as a person she seems lovely but as an actress, she has a VERY long way to go - no depth, no individual character. The speeches she makes seem very rehearsed, like a monologue in a play. So sad to see they cast her as Belle.
She's mastered the art of eyebrow acting. She's a pretty girl (saw her at the premiere for the last Harry Potter) but could use a bit more skill and polishing up when it comes to acting. That said for my part I prefer to watch Emma any day over that Luis Miguel/BoJack Horseman looking hybrid Daisy Ridley.
I am sorry for saying this but Emma Watson is so terribly overrated! Her face expression consist in arching her eyebrows, she's as bad as Kristen Stewart. She has two good movies though, Harry Potter 1st and 2nd movies...
Colonia... two snippets of Emma in the first minute, and I had to turn it off.
V 19 Comments
8
Amy Adams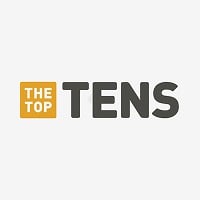 Amy Lou Adams is an American actress and singer. She is the recipient of two Golden Globe Awards, and has received five nominations each from the Academy Award and BAFTA Award ceremonies.
Can't stand this extremely average woman and her brand of whisper acting. Have heard that she and Isla Fisher are often mistaken for one another and that's a head scratcher because Isla is actually quite pretty and feminine looking unlike Amy LOU Adams Apple.
She's gotten worse as her fame has grown. She's the worst Lois Lane ever.
As annoying as her fans. The Academy owes her jack.
Oh boo hoo hoo! I don't like what people are saying about Amy so it must be false. Typical Stan behavior or not surprisingly a loser from AW who lives up this boring bitch's arse 24/7. I don't hate her, just don't care for her either. My biggest pet peeve however is delusional stans from AW who think their word is law.
V 10 Comments
9
Zooey Deschanel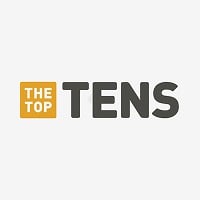 She plays the same character all the time.
Typecast always
10
Anne Hathaway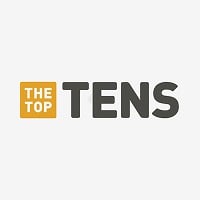 Anne Jacqueline Hathaway is an American actress and singer. Born in Brooklyn, New York and brought up in Millburn, New Jersey, Hathaway was inspired to act by her mother and as a high school student, was nominated for the Paper Mill Playhouse Rising Star Award for Best Performance by a High School Actress ...read more.
She's annoying.
The Newcomers
?
Emma Stone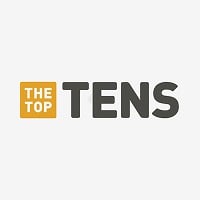 Emily Jean "Emma" Stone is an American actress. One of the world's highest-paid actresses, she has won the Academy Award Best Actress Award, been nominated for two British Academy Film Awards and two Golden Globe Awards, and has won two Screen Actors Guild Awards.
The Contenders
11
Cate Blanchett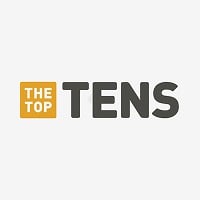 She always seems to be playing an affected woman who was raised with a silver spoon in her mouth. No vulnerability, no real feeling or emotion. Fairly transparent mimicry of feelings/emotions.
Cate Blanchett is ridiculously overrated. She over acts in every film. It's embarrassing. I don't understand it when people praise her acting. It's so unnatural and forced like she's focused on an award rather than the character. Hopeless.
Don't understand the heaps of praise she receives for her performances that are not very good at all.
When I first saw the 'Lord of the Rings' trilogy I could not understand who this average looking woman was and what exactly she was trying to put across in the character. The way she acted made no sense and didn't convey anything. I thought she was horrible and then year after year I keep seeing her popping up in more movies and people praising her great beauty and tremendous abilities. I'm like "What are they, blind and confused? Who's buying it? ". I'm sure not. Sure she has every right to be an actress but selling her as a raving beauty and saying she's God's gift to the world of acting? Not even close.
V 6 Comments
12
Meryl Streep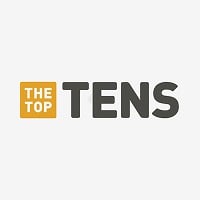 Mary Louise "Meryl" Streep is an American actress. Cited in the media as the "best actress of her generation", Streep is particularly known for her versatility in her roles, transformation into the characters she plays, and her accent adaptation.
Best actress ever I doubt anyone that says she is overrated has not seen all her work.
It's almost becoming a obsession to some people to praise her like she's some kind of goddess. Every time she moves or speak before a camera is perceived as work of genius. People should stop to praise her because I saw movies of her where her stage partner really stands out instead of her ( Amy Adams in "Julie & Julia ", " Doubt " ), movies where she's bad and overacting (" The deer hunter" ) and many movies where she's so boring to watch ( one of the ugliest actresses of all time ). It's not because a majority thinks she's the best that it means that it is true. THE MOST OVERRATED ACTRESS of all time.
Meryl Streep is a good actress, just not as great as everyone seems to think. She's made bad movies and delivered wretched performances. She's not infallible. She just good.
Average looking and has average acting skills. She should be in 1st or 2nd.
V 1 Comment
13 Emily Bett Rickards
14
Miley Cyrus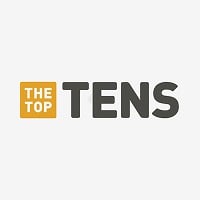 Miley Ray Cyrus is an American singer, songwriter, and actress. Miley Cyrus's voice is contralto. She became a teen idol starring as the character Miley Stewart in the Disney Channel television series Hannah Montana in 2006. Her father Billy Ray Cyrus also starred in the show.
The only reason she ever gets a movie part is because she is extremely famous. That's all she is, something to make money off of. Which is funny, considering that she isn't very pretty.
15
Cameron Diaz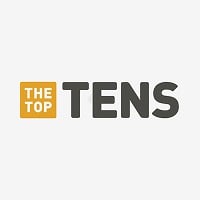 16
Beyonce Knowles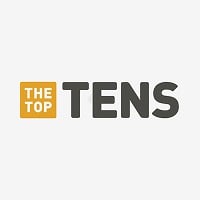 Beyoncé Giselle Knowles-Carter, is an American singer and actress, who started out in the popular pop/r&b girl group Destiny's Child. They had multiple top 5 hits such as "No, No, No", "Say My Name", "Bills, Bills, Bills", "Survivor", "Independent Women", "Bootylicious", and "Jumpin', Jumpin" from ...read more.
She should stick to what she's good at - singing. - observer67
Shes not an actress point blank
She is an AMAZING singer, but as an actress, she sucks.
Without tons of makeup, airbrushing and photoshop she's ugly. She can't act so I don't even know what she's doing on this list.
She's much better off singing songs that people have written for her and flailing her arms around on stange. Nope, she can't dance either.
17
Scarlett Johansson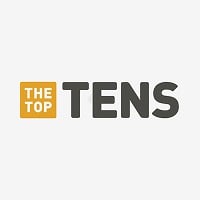 Scarlett Johansson (born November 22, 1984) is an American actress, model, and singer. She made her film debut in North. ...read more.
Horrible unbelievable actress with a sexy face. A sexy face but a thick body.. Just look at the legs and butt while she's in a bikini and her future is clear.
Overrated for everything. Overrated for her curvy body as in fact she's a fat girl in thight clothes to cover that up. Overrated for her beauty but people should take a real look at her when she's not putting tons of make-up. Overrated for her talent when in fact she's Always playing the same way without change. The only fact why she still get so many publicity is because she's Jewish and that's Always a pluspoint in Hollywood whether you got talent or not. So overrated that the rank of her on this list is way too underrated.
Boring, wooden and not attractive
Terrible attitude she has...
V 1 Comment
18
Megan Fox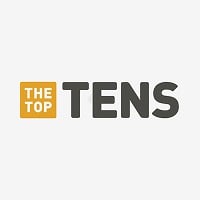 Megan Denise Fox is an American actress and model. She began her acting career in 2001, with several minor television and film roles, and played a regular role on the Hope & Faith television sitcom.
Yes, she is beautiful but is it the reason to call her an actress?
Megan is the most stupid actress nowadays. Her interviews are ridiculous!
Her acting is horrible too - no emotions, no feelings, no mimic. Like Robot - Alexandr
the only reason transformers is a good movie is because shes in it shes hot thats the only reason people like her. yes she is HOT though - 7beach77
She'd make an excellent playmate centerfold but nothing else.
Horrendous actress. Doesn't deserve to be famous at all.
19
Natalie Portman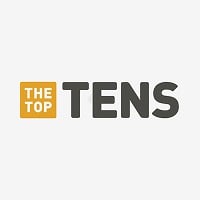 Natalie Portman is an actress, film producer and film director with dual American and Israeli citizenship.
Pompous, self righteous and thinks she is gods gift
20
Jennifer Aniston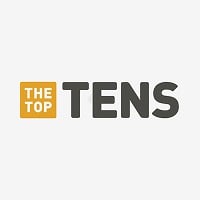 Jennifer Joanna Aniston is an American actress, producer, and businesswoman. The daughter of Greek actor John Aniston and American actress Nancy Dow, Aniston gained worldwide recognition for portraying Rachel Green on the popular television sitcom Friends, a role which earned her a Primetime Emmy Award, ...read more.
You don't need much talent playing dumb characters in cheesy comedy films. She isn't serious actress and never will be - Magnolia
If that woman had never married Brad Pitt, she would have faded away along with the rest of her "Friends".
She's a terrible actress. None of her movies have done well. I think she played herself in Friends and that just doesn't fly in every movie role.
And she's beautiful? ? Plain Jane as it gets.
Nothing magnetic about her.
What? Because of her hair? Oh brother...
V 1 Comment
BAdd New Item
Recommended Lists
Related Lists

Most Overrated Actors/Actresses

Most Overrated NBA Stars Today

Most Overrated Voice Actors/Actresses

Top Ten Most Overrated Actors of Today
List StatsUpdated 24 Sep 2017
900 votes
40 listings
8 years, 197 days old

Top Remixes
1. Kristen Stewart
2. Anna Kendrick
3. Anne Hathaway
Kecicim
1. Jennifer Lawrence
2. Kristen Stewart
3. Anna Kendrick
htoutlaws2012
Posts
Error Reporting
See a factual error in these listings? Report it
here
.