Top Ten Most Overrated Actresses of Today
1
Kristen Stewart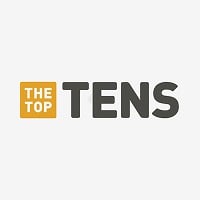 Kristen Jaymes Stewart is an American actress. Born into a film-oriented family, Stewart began her acting career in 1999 with uncredited roles and a minor character appearance in several films before gaining prominence in 2002 for playing Jodie Foster's daughter in the thriller Panic Room, which garnered ...read more.
No one thinks she's a great actress. I think the overwhelming majority of people are just wondering when she will finally go away.
A terrible actress, but Meryl Streep, Scarlett Johansson, Natalie Portman, Uma Thurman, Penelope Cruz, and Emma Watson are all good actresses.
I was beyond surprized to see her become the new face of the Chanel...why, why, why?
She's one of the worst actresses on this list. She has one facial expression. No depth whatsowever
2
Jennifer Lawrence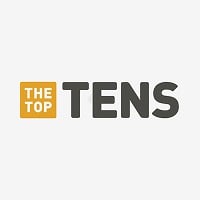 Jennifer Shrader Lawrence is an American actress. Lawrence began her career in television, playing her first major role as a main cast member on the TBS sitcom The Bill Engvall Show.
Unconvincing. Her emotions seems suppressed, for example I don't think she can express believable emotions with her face. There seems to be a serious lack of depth.

Still young and beautiful though, but extremely overrated.
She's okay. Okay does not equate to great or award winning. Neither are most of these women on the list. She's pretty as are most of the "actresses" on this list. Apparently, Hollywood thinks pretty means talented. It's refreshing to watch average looking actor's from British films who are actually fantastic.
She's deserves to be number 1 not 2. Kristen is overrated, but a LOT of people know that. While this blonde actress here, people just fall over her rude humor. And even dare to say that she's the best actress of this generation. So, for me, she's the most overrated actress of today
She has never put in a good performance, her entire personality is fake, and shes not even that attractive (the least important part, but shes known for that)
3
Angelina Jolie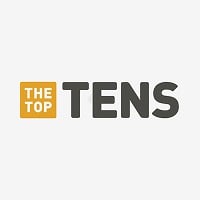 Angelina Jolie is an American actress, filmmaker, and humanitarian. She has received an Academy Award, two Screen Actors Guild Awards, and three Golden Globe Awards. She has also been cited as Hollywood's highest-paid actress. ...read more.
Angelina is running out of fame because she playing more cheap movies that people can't stand! The movie "The Tourest" is the worst so far during her career! Also, why is Megan Fox doing on the list? She didn't do nothing wrong!
She's always looked like a preying mantis. Now she looks like Skeletor. Her acting has always been below subpar as well, practically on the same level of mediocrity as Kristen Stewart.
Ghastly, actually resembles La Muerte nowadays. Never saw her as "beautiful" either, looks too much like her father. Have a very good friend who used to work as a production assistant back in the day in two of her movies and she describes her as "certifiable" and "phony". I believe her. No wonder she won an Oscar, she was playing herself.
Angelina Jolie has never done a good job acting in anything. She does a stupid smirk after she thinks she's delivered a line well, that ruins the line. She is awful.
4
Emma Watson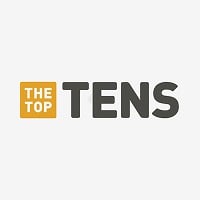 Emma Charlotte Duerre Watson is a British actress, model, and activist. Born in Paris and brought up in Oxfordshire, Watson attended the Dragon School as a child and trained as an actress at the Oxford branch of Stagecoach Theatre Arts.
Her acting is too over the top and makes it painful to watch anything on the big screen. Fine, forgiven whilst she was a child in Harry Potter but unfortunately she's not improved one bit. Sure, as a person she seems lovely but as an actress, she has a VERY long way to go - no depth, no individual character. The speeches she makes seem very rehearsed, like a monologue in a play. So sad to see they cast her as Belle.
She's mastered the art of eyebrow acting. She's a pretty girl (saw her at the premiere for the last Harry Potter) but could use a bit more skill and polishing up when it comes to acting. That said for my part I prefer to watch Emma any day over that Luis Miguel/BoJack Horseman looking hybrid Daisy Ridley.
I am sorry for saying this but Emma Watson is so terribly overrated! Her face expression consist in arching her eyebrows, she's as bad as Kristen Stewart. She has two good movies though, Harry Potter 1st and 2nd movies...
She is beautiful but sucks at acting.
5
Anna Kendrick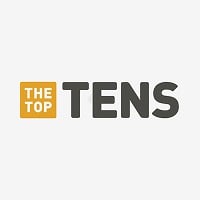 Anna Kendrick is an American actress and singer. She began her career as a child actor in theater productions.
Her acting is so-so, its not all that great in my opinion. She is so cringe worthy and every time I watch Pitch Perfect, I feel like puking. Her singing is overrated too. Okay body. Ugly face. And sure, you might say " well, it's the inside that matters", but does she have a good personality? No, I don't think so. She's rude (even to her fan) and tries so hard to be funny. She just really annoys me. And I don't like her acting.
Her voice and her smile are still giving me nightmares. Worst actress in history for sure. And how about the way she's laughing? I can't really understand how she manages to get main parts next to so accomplished actors? It's a disaster for them and for the directors, too.
I'm sure 98% of her fans are under 25 years old. More experienced movie goers can see the obvious lack of acting talent in this actress. If Hollywood is hurting so bad to fill a role to hire Anna Kendrick, I beg of you, don't give her a "crying" scene.
I could barely watch the movie Up in the Air because of Kendrick; she is so incredibly annoying in the role. In fact, there is something incredibly off-putting about her personality which comes through in every role she plays. She seems completely disingenuous in every interview I've seen, like she's always acting for an audience she's imagined in her head for years; this hyper self-awareness makes her hard to stomach. Also, because she is so aware of how people perceive her due to her total self-absorption, she tries very hard to be self-effacing, funny, likeable and even cutesy; it's repellant. I dislike her more than any other actress past or present. I wish she'd go away and stop ruining what would otherwise be good movies.
6
Natalie Portman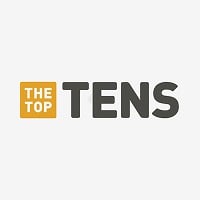 Natalie Portman is an actress, film producer and film director with dual American and Israeli citizenship. Portman is best known for her roles as Padmé Amidala in the Star Wars prequel trilogy and Nina Sayers in Black Swan. She won an Academy Award, a Golden Globe Award, and a Screen Actors Guild Award, ...read more.
Ugh she is so boring, he acting makes me sleep. Also she is a liar.
I'm not agree with you
Wooden acting!
Pompous, self righteous and thinks she is gods gift
7
Scarlett Johansson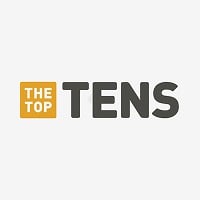 Scarlett Johansson (born November 22, 1984) is an American actress, model, and singer. She made her film debut in North. ...read more.
Horrible unbelievable actress with a sexy face. A sexy face but a thick body.. Just look at the legs and butt while she's in a bikini and her future is clear.
Johansson started getting a lot of attention after "Lost in Translation"; Bill Murray made a big fuss about her...I didn't understand it as I remembered her in "The Horse Whisper" and wasn't particularly impressed...thought she was sort of plain and her acting nothing special. I understand she's a big fan of plastic surgery, yes she's come out and said it, which was refreshing as at least she didn't deny it. She does seem to play herself...no real change in her performances from one role to another. Certainly she presents a very sensual woman these days. I don't find her a particularly, but she's not bad. exceptional actress
Overrated for everything. Overrated for her curvy body as in fact she's a fat girl in thight clothes to cover that up. Overrated for her beauty but people should take a real look at her when she's not putting tons of make-up. Overrated for her talent when in fact she's Always playing the same way without change. The only fact why she still get so many publicity is because she's Jewish and that's Always a pluspoint in Hollywood whether you got talent or not. So overrated that the rank of her on this list is way too underrated.
I don't even find her face pretty, so have no idea why she wants to sell the image of the hottest girl in the world. - evellyn
8
Gwyneth Paltrow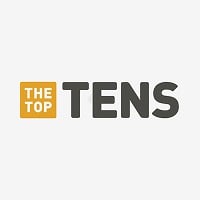 World's most arrogant actress! Honestly, how many rich kids from talented parents do we have to tolerate!
She is stiff as a board on film. Horrible actress and terrible person.
I agree! Worst of all is that she really thinks we should listen to her advice how to live our lives. She thinks she's the best and the rest is beneath her.
Typical spoiled rich kids attitude. Typical Jewish snob with an elitair attitude.
9
Aubrey Plaza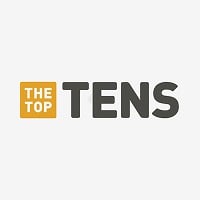 Aubrey Christina Plaza (born June 26, 1984) is an American actress and comedian. She is best known for her role as April Ludgate on the NBC sitcom Parks and Recreation. After appearing in supporting roles in several feature films, Plaza had her first leading role as Darius Britt in the 2012 film Safety ...read more.
Like her contemporaries in Anna Kendrick and Jennifer Lawrence, Plaza tries very hard to adapt an "awkward" and "quirky" persona that comes across as non-genuine and forced.
She was by far the weakest link on parks and rec. Wanted to punch her ev ery time she did that annoying eye roll. LOL
10
Jennifer Aniston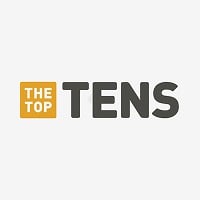 Jennifer Joanna Aniston is an American actress, producer, and businesswoman. The daughter of Greek actor John Aniston and American actress Nancy Dow, Aniston gained worldwide recognition for portraying Rachel Green on the popular television sitcom Friends, a role which earned her a Primetime Emmy Award, ...read more.
You don't need much talent playing dumb characters in cheesy comedy films. She isn't serious actress and never will be - Magnolia
If that woman had never married Brad Pitt, she would have faded away along with the rest of her "Friends".
She's a terrible actress. None of her movies have done well. I think she played herself in Friends and that just doesn't fly in every movie role.
Agreed. She's lucky she married talented men otherwise I doubt she would have had a career after friends.
The Contenders
11
Salma Hayek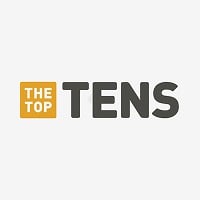 Salma Hayek is a Mexican-American film actress, producer and former model. She began her career in Mexico starring in the telenovela Teresa and starred in the film El Callejón de los Milagros for which she was nominated for an Ariel Award.
These commenters are calling her UGLY? - 445956
How did she even get her roles with that awful acting and manly face?
Average looking, terrible actress & very arrogant. She' s the worst of all.
Looks like a transgender man.
12
Emily Blunt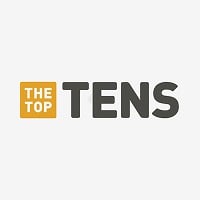 Emily Olivia Leah Blunt is an English actress who holds both British and American citizenship, she is best known for her roles in The Young Victoria and The Devil Wears Prada.
Never found here performance convincing. Don't know why critics say she is underrated?
Good but overrated
13
Beyonce Knowles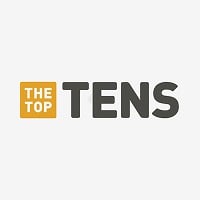 Beyoncé Giselle Knowles-Carter, is an American singer and actress, who started out in the popular pop/r&b girl group Destiny's Child. They had multiple top 5 hits such as "No, No, No", "Say My Name", "Bills, Bills, Bills", "Survivor", "Independent Women", "Bootylicious", and "Jumpin', Jumpin" from ...read more.
She should stick to what she's good at - singing. - observer67
Shes not an actress point blank
She is an AMAZING singer, but as an actress, she sucks.
Without tons of makeup, airbrushing and photoshop she's ugly. She can't act so I don't even know what she's doing on this list.
She's much better off singing songs that people have written for her and flailing her arms around on stange. Nope, she can't dance either.
14
Cate Blanchett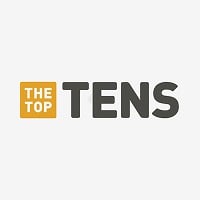 Catherine Élise "Cate" Blanchett is an Australian actress and theatre director. She has received international acclaim and many accolades for her work, including two Academy Awards, three Golden Globe Awards, three BAFTA Awards, six AACTA Awards, and three Screen Actors Guild Awards.
Cate Blanchett is ridiculously overrated. She over acts in every film. It's embarrassing. I don't understand it when people praise her acting. It's so unnatural and forced like she's focused on an award rather than the character. Hopeless.
She always seems to be playing an affected woman who was raised with a silver spoon in her mouth. No vulnerability, no real feeling or emotion. Fairly transparent mimicry of feelings/emotions.
Don't understand the heaps of praise she receives for her performances that are not very good at all.
She is annoyingly bad in everything. Her involvement has ruined many otherwise decent/good movies and just added to the list of reason other movies have done terribly. She's a skunk of an actress.
15
Meryl Streep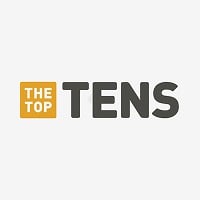 Mary Louise "Meryl" Streep is an American actress. Cited in the media as the "best actress of her generation", Streep is particularly known for her versatility in her roles, transformation into the characters she plays, and her accent adaptation.
Best actress ever I doubt anyone that says she is overrated has not seen all her work.
Disagree! She IS the best and I'm saying this having watched the majority of her films. She nails every detail of every character she plays. Her voice never sounds the same, her accents are always on point and she even portrays personality just with her voice. Her control over her face is just great and she is really versatile. I've seen her in drama (her specialty, just watch Sophie's choice), comedy, musical (into the woods), historical (iron lady) and even ridiculous movies where she was the only good thing (Ricky and the flash). She never does the same things for two parts, even if they are similar. She creates new faucets of herself every time.
It's almost becoming a obsession to some people to praise her like she's some kind of goddess. Every time she moves or speak before a camera is perceived as work of genius. People should stop to praise her because I saw movies of her where her stage partner really stands out instead of her ( Amy Adams in "Julie & Julia ", " Doubt " ), movies where she's bad and overacting (" The deer hunter" ) and many movies where she's so boring to watch ( one of the ugliest actresses of all time ). It's not because a majority thinks she's the best that it means that it is true. THE MOST OVERRATED ACTRESS of all time.
Meryl Streep is a good actress, just not as great as everyone seems to think. She's made bad movies and delivered wretched performances. She's not infallible. She just good.
16
Leighton Meester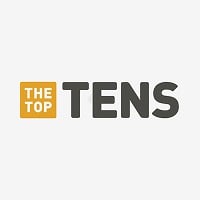 Leighton Marissa Meester is an American actress, singer and model. She is mostly known for her starring role as Blair Waldorf in the drama series Gossip Girl.
Who is this person and why is she on the list? Is why I'm voting for her.
Wish she was really overrated. Fiancé and I saw her live when she was touring to promote her equally underrated album Heartstrings a few years back and she has great voice and is so gorgeous. That skin. Jealous. He joked that he'd leave me for her if given a free pass,
I said he'd have to fight me for that honor. Would rather see her be everywhere and in all magazine covers instead of Mrs. Ryan Reynolds Blake Lively.
17
Millie Bobby Brown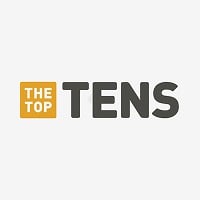 Millie Bobby Brown is an English actress and model. She is known for her breakout role as Jane "Eleven" Ives in the Netflix science fiction drama series Stranger Things.
18
Zooey Deschanel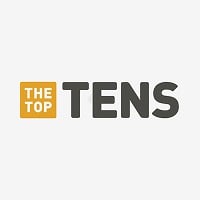 Zooey Claire Deschanel is an American actress, singer-songwriter, model, and producer most known for her deadpan comedy roles in the films The Good Girl (2002), The New Guy (2002), Elf (2003), The Hitchhiker's Guide to the Galaxy (2005), Failure to Launch (2006), Yes Man (2008), and (500) Days of Summer ...read more.
She plays the same character all the time.
Ugh, she is so annoying
Typecast always
19
Amy Adams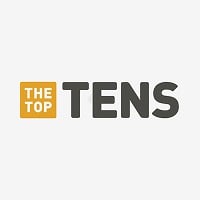 Amy Lou Adams is an American actress and singer. She is the recipient of two Golden Globe Awards, and has received five nominations each from the Academy Award and BAFTA Award ceremonies.
Can't stand this extremely average woman and her brand of whisper acting. Have heard that she and Isla Fisher are often mistaken for one another and that's a head scratcher because Isla is actually quite pretty and feminine looking unlike Amy LOU Adams Apple.
She's gotten worse as her fame has grown. She's the worst Lois Lane ever.
As annoying as her fans. The Academy owes her jack.
Boring actress with average looks. A T.V. actress that someone big in Hollywood likes.
20
Megan Fox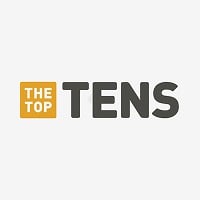 Megan Denise Fox is an American actress and model. She began her acting career in 2001, with several minor television and film roles, and played a regular role on the Hope & Faith television sitcom.
Yes, she is beautiful but is it the reason to call her an actress?
Megan is the most stupid actress nowadays. Her interviews are ridiculous!
Her acting is horrible too - no emotions, no feelings, no mimic. Like Robot - Alexandr
the only reason transformers is a good movie is because shes in it shes hot thats the only reason people like her. yes she is HOT though - 7beach77
She'd make an excellent playmate centerfold but nothing else.
Horrendous actress. Doesn't deserve to be famous at all.
21
Anne Hathaway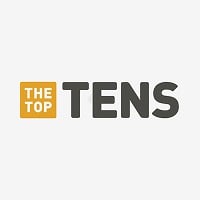 Anne Jacqueline Hathaway is an American actress and singer. Born in Brooklyn, New York and brought up in Millburn, New Jersey, Hathaway was inspired to act by her mother and as a high school student, was nominated for the Paper Mill Playhouse Rising Star Award for Best Performance by a High School Actress ...read more.
I think she's alright and shes pretty and elegant
She's annoying.
22
Miley Cyrus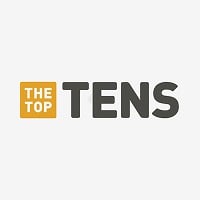 Miley Ray Hemsworth (born Destiny Hope Cyrus), known as Miley Cyrus, is an American singer, songwriter, and actress. She was born on November 23, 1992, in Franklin, Tennessee, to Tish Cyrus and Billy Ray Cyrus. Her voice type is Mezzo-Soprano and has 4 octaves. She became a teen idol starring as the ...read more.
The only reason she ever gets a movie part is because she is extremely famous. That's all she is, something to make money off of. Which is funny, considering that she isn't very pretty.
ugh
23
Caity Lotz
I saw her in Arrow and Legends of Tomorrow...probably the weakest actor in the whole universe. But everyone loves her.
24 Emily Bett Rickards
25
Emma Stone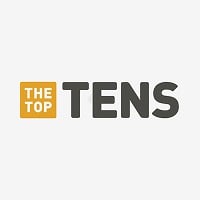 Emily Jean "Emma" Stone is an American actress. One of the world's highest-paid actresses, she has won the Academy Award Best Actress Award, been nominated for two British Academy Film Awards and two Golden Globe Awards, and has won two Screen Actors Guild Awards.
I can't seem to enjoy any film I've ever seen her in. she is just not believable.
I don't get the crazy fad about Emma Stone. The only thing I've seen her do that could qualify as a risque role is Battle of the Sexes. In every other role she's played, she manages to convey nothing at all, as she seems to always play herself, with slight variations now and then. She seems nice, though. Maybe she hasn't received a proper, challenging role yet.
Ugh, can't stand her personality and shallow acting.
26
Cameron Diaz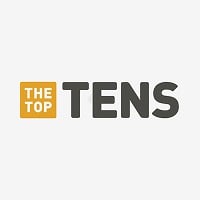 Cameron Michelle Diaz is a retired American actress, producer, author, and fashion model. She rose to stardom with roles in The Mask, My Best Friend's Wedding, and There's Something About Mary, and is also known for voicing the character of Princess Fiona in the Shrek series.
Her acting skills aren't the greatest and I will never understand why anyone would find her physically attractive nowadays. What, just because she has blonde hair? Give me a break, guys.
27
Keira Knightley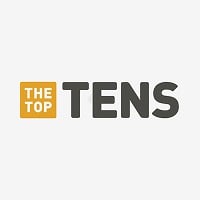 Keira Christina Knightley is an English actress. She began acting as a child on television and made her film debut in 1995. She had a supporting role as Sabé in Star Wars: Episode I – The Phantom Menace and her first significant role came in the psychological horror film The Hole.
Wooden and unconvincing
White walker!
28
Uma Thurman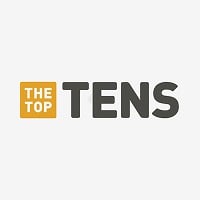 Uma Karuna Thurman is an American actress and model. She has performed in leading roles in a variety of films, ranging from romantic comedies and dramas to science fiction and action movies.
29
Penélope Cruz
She's not a bad actress. Her only flaw to make it big in Hollywood is her accent ( unless she's playing stereotype roles ). But when you see her movies she made in Spain she's actually a very talented actress.
Same expressions and acting style in everything. I don't feel she is even that good looking!
30
Zoe Saldana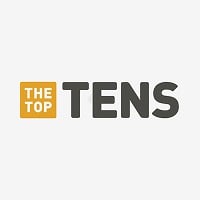 Zoë Yadira Saldaña Nazario (born June 19, 1978) is an American actress and dancer. Following her performances with the theater group Faces, Saldana made her screen debut in a 1999 episode of Law & Order.
31
Tilda Swinton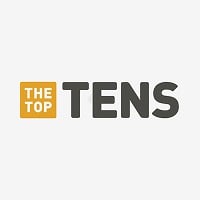 Katherine Matilda "Tilda" Swinton of Kimmerghame is an Anglo-Scottish actress, performance artist, model, and fashion muse, known for both arthouse and mainstream films.
All she can manage is sounding posh. Her heart seems to be in be right place and I'm sure she tries to be convincing but she always just comes across as Tilda. Bless her.
If by overrated, you mean amazing and talented, then yes, Tilda Swinton is overrated - 445956
32
Emma Roberts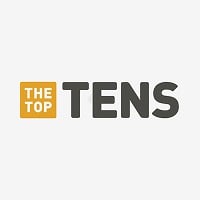 Emma Rose Roberts is an American actress and singer. After small roles in films such as Blow, she rose to prominence with her role as Addie Singer in the Nickelodeon television series Unfabulous, for which she was nominated for a Teen Choice Award and six Young Artist Awards.
No way! Emma Roberts is very talented and certainly not overrated. Was nominated several times in her teens but as an adult she rarely gets credits or nominations for her acting skills. One of the best today's new generation actresses. Doesn't belong here!
I think when she plays bitchy roles, its good, but only because she is easy to hate sort of thing. But when she plays other roles, her acting always seems forced and you can tell shes trying to act. In AHS, her character was supposed to take place in the 50's, yet she didn't play on that at all.
33
Kathy Bates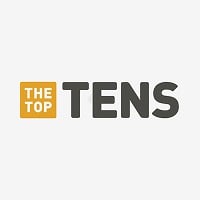 Kathleen Doyle "Kathy" Bates is an American actress. She began her career on the stage, and was nominated for the Tony Award for Best Lead Actress in a Play in 1983 for her performance in 'night, Mother.
Extremely overrated
34
Sarah Jessica Parker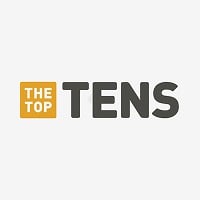 Sarah Jessica Parker is an American actress, producer, and designer. She is best known for her leading role as Carrie Bradshaw on the HBO television series Sex and the City.
Sarah Jessica Parker is the most overrated actress in the 15th century, and yes, I did saw 15th. Because she is a walking dinosaur. Sex and the city was okay but the movies were just a contest to see how many penises you can put in one movie without it becoming a porno.
Sex and the city was okay? Are you serious? A stupid show about three ugly yuppies who takes their clothes off more than prostitutes. If you call that acting,than you must have a poor taste in recognize talent.
Can't stand her horseface
35 Nora Aunor
36
Frances McDormand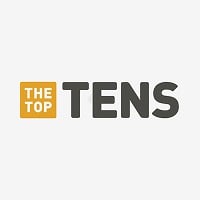 Frances Louise McDormand is an American actress. She is the recipient of numerous accolades, including two Academy Awards, two Primetime Emmy Awards, and a Tony Award, making her one of the few performers to achieve the Triple Crown of Acting.
Over actor, good in Fargo, then straight down hill. Just unwatchable! Too full of her self as an actress..she sucks!
37
Jennifer Hudson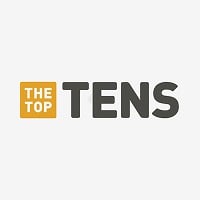 Jennifer Kate Hudson is an American singer, actress and spokesperson. She rose to fame in 2004 as a finalist on the third season of American Idol, coming in seventh place.
Yuck
38
Jennifer Love Hewitt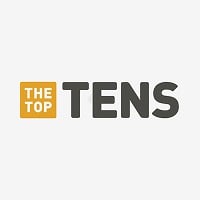 Jennifer Love Hewitt is an American actress, singer, songwriter, producer and director. Hewitt began her career as a child actress and singer.
Stop defending her! Her acting's nothing special. You only love her b00bs.
She really deserves to be " overrated ". Meaning, that this actress is very talented. She can play every role possible. The more I see her on T.V., cinemas, magazines, the better it is! People should stop hating her for ridiculous reasons ( when she was pregnant ). Did you know she stopped her twitter because of you haters who even don't know this woman or ever met her. Think about it!
She's not really overrated and she's not a bad actress either. We're talking about their acting abbilities here and I don't think you can only Judge for their maybe overrated private lives. In this case the pregnancy of Jennifer Love Hewitt. After all she still remains a woman, and a pregnancy is a important part of a woman's life.
What have you people against this woman? Jennifer Love Hewitt is one of the most joyful, adorable likable actresses of the movie / T.V. industry.
I say : PUT HER OUT OF THIS LIST!
39
Blake Lively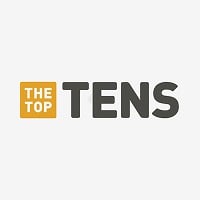 Blake Ellender Lively is an American actress. Lively is known for starring as Serena van der Woodsen in the CW drama television series Gossip Girl.
She is absolutely gorgeous and I love her but her acting is really really bland. Flat emotions, not believable at all. Admitedly, it's not always her fault- some of the movies she's in have ridiculous premises like "The Age of Adaline" but still her acting was completely mechanical
I just can't get the appeal. I think her face is NOT GOOD LOOKING AT ALL. In addition, she is by far the worst actress I've ever seen on T.V.
40
Jojo Siwa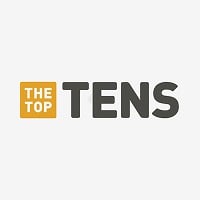 The receding hairline is awesome
41
Julianne Moore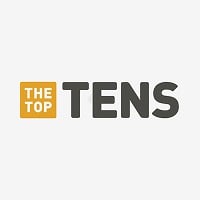 Julianne Moore is an American actress, prolific in films since the early 1990s. She is particularly known for her portrayals of emotionally troubled women in both independent and Hollywood films, and has received many accolades, including the Academy Award for Best Actress.
She is okay as an actress but she is so homely for a leading lady. I just can't abide watching her.
42
Holly Hunter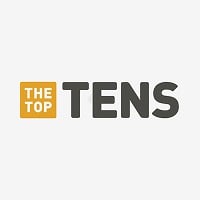 Holly Hunter is an American actress and producer. For her performance as Ada McGrath in the 1993 drama film The Piano, she won the Academy Award, BAFTA Award, Golden Globe Award, and Cannes Film Festival Award for Best Actress.
43
Kate Hudson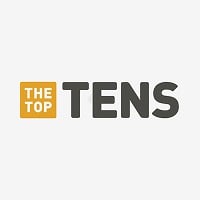 Kate Garry Hudson (born April 19, 1979) is an American actress, singer, author and fashion designer. She rose to prominence for her performance in the film Almost Famous, for which she won a Golden Globe and was nominated for the Academy Award for Best Supporting Actress. Her other films include How ...read more.
44
Selena Gomez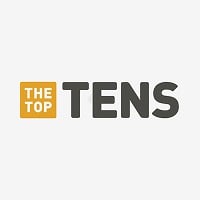 Selena Marie Gomez is an American actress and singer. She is best known for songs like "Come & Get It", "Good For You", "Same Old Love", and "It Ain't Me". Selena Gomez's voice is mezzo-soprano but she usually sings in alto. She is best known for her role as Alex Russo in Wizards of Waverly Place.
No talent for acting neither sing
45
Jessica Alba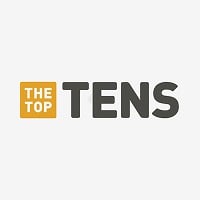 Jessica Marie Alba is an American actress, model and businesswoman. She has won various awards for her acting, including the Choice Actress Teen Choice Award and Saturn Award for Best Actress on Television, and a Golden Globe nomination for her lead role in the television series Dark Angel.
46
Alison Brie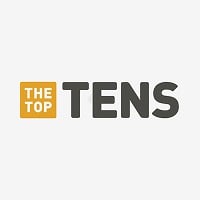 47
Daisy Ridley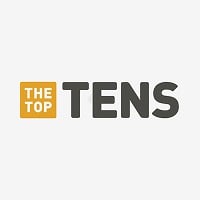 Daisy Jazz Isobel Ridley is an English actress. She began her acting career by appearing in minor television roles, before being cast as the main protagonist, Rey, in the Star Wars sequel trilogy – first appearing in Star Wars: The Force Awakens.
Watch TFA, and count how many times she bulges her eyes and grits her teeth. It's every single scene she's in.
48
Sandra Bullock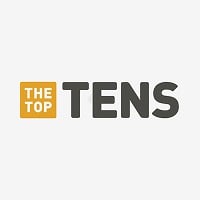 Sandra Annette Bullock is an American actress and producer. She is one of Hollywood's highest-paid actresses, and is an Academy Award and Golden Globe Award winner.
Holly hell, who likes this horrible actor. Just watched Bird Box, was almost as painful as Gravity...she sucks!
the best
49
Sienna Miller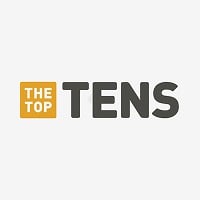 Sienna Rose Diana Miller (born 28 December 1981) is an English American actress, model, and fashion designer. Born in New York City but raised in London, she began her career appearing in British films, with a supporting role in 2004's crime thriller Layer Cake, followed by Alfie (also 2004). In 2006, ...read more.
50
Glenn Close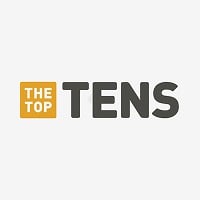 Glenn Close is an American actress, singer and film producer. With an acting career spanning over 40 years, she has been consistently acclaimed for her versatility and is widely regarded as one of the finest actresses of her generation.
She IS the finest actress alive.
PSearch List