Most Overrated American Idol Contestants
idolangelx13
Who claims the title as the most overrated American Idol contestant of all time over the years?
The Top Ten
1
Jason Castro
Most Overrated contestant since Chris Daughtry - idolangelx13
Season 7 was the first AI I watched, I got addicted since then, I'm only 1 17 then, my most fave season, I'm crazy in love to JCas.
2
Chris Daughtry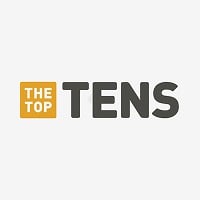 Christopher Adam "Chris" Daughtry is an American musician and actor, best known as the lead vocalist and rhythm guitarist for the rock band Daughtry and as the fourth-place contestant on the fifth season of American Idol.
What's so great about a singer that sounds like he is making bowel movements when he sings (or maybe he is? ) and has songs that all sound almost the same (a la Nickelback)? He isn't a rocker, all he sings are ballads/relationships (if the dogs written are true, he must have a rocky relationship with his wife. If not, he makes music for the money, more so than for the soul) for housewives/soccer moms that couldn't get REAL rock music/have a bastardized view of what rock music is
All his songs after Idol are so boring, bland, and generic. Like a derivative version of Nickelback (which is already a derivative version of various bands).

And for you people who wonder why rock is less prominent (perhaps until recently), it's because of crap bands like Nickelback and Daughtry that made people get turned off by rock music. If I want simplified music, I'd listen to pop; at least it's more catchy than grunting.
How is he #1 or even considered for overrated. I guess people are more retarded than I imagined. Thank you for showing this list is completely skewed. Look at his track record and tell me that again. Well deserved top 3 ever.
Somebody give this guy some laxatives.
V 6 Comments
3
Paul McDonald
This guy was never any good to be quite honest. He never had an interesting voice, there was no unique qualities about him, and he shouldn't have made it as far as he did.
V 1 Comment
4
Taylor Hicks
I still can't believe he actually won. It was a huge surprise to me because he was never "one of the best". I had actually forgotten he was in the competition until he competed with Katharine in the finale. I think that either Chris Daughtry or Katharine McPhee should have won instead of him.
Why is daughtry 1? Yeah, he's popular, but he has done 10x more than any other contestant; he deserves his popularity.
Deserves to be number 1. He hasn't done anything at all since he won except a Ford commercial... - aman28
Taylor was pretty obvious from the beginning.. Cxant recall who all he was up against that year now but he had a hell of a voice... BUt year after year there's allways 1 or 3 Michael McDonalds in the group... - GarynKatie601
V 3 Comments
5
Scotty McCreery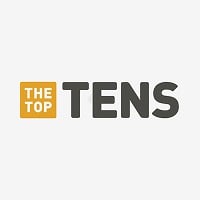 6
Phillip Phillips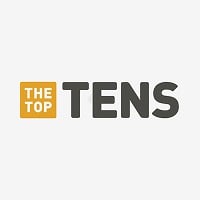 Phillip LaDon Phillips Jr. is an American singer, songwriter and musician who won the eleventh season of American Idol on May 23, 2012. His coronation song, "Home," released after his win, became the best selling of all coronation songs.
He has a unique and different voice, but he is not technically the best singer. Jessica should have won instead of him, hands down. Phillip only won because he was cute and he had a big girl fanbase.
Marketed as a singer-songwriter but didn't write his hit singles Home and Gone Gone Gone (! )
Terrible. simply terrible. that's all I can say - Jaa2
This dude SUCKED talk about a RIP OFF! - GarynKatie601
7
Adam Lambert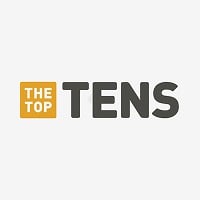 Adam Mitchel Lambert is an American singer, songwriter and stage actor. Since 2009, he has sold over 2.5 million albums and 5 million singles worldwide.
Note to fans: Screaming is NOT singing!
THis guy was a good fit around a studio mix for a replacement effort for that band... But all in all.. a studio singer is a nobody.. No skills at all! - GarynKatie601
Fans, listen to real rock and roll. Springsteen is a good start.
He screams like a girl.
V 15 Comments
8
Andrew Garcia
Definitely should be number 1 on this poll.
9 Justin Guarini
10
Lauren Alaina
The only reason Lauren finished second in season 10 is because the young adolescent females who as a humongous voting bloc always power voting and who always chose young male guys as the winners of the show in the last 8 out of 9 seasons of American Idol were shipping Lauren together with Scotty, because Haley was too old for Scotty. Nonetheless, Haley Reinhart is the true winner of season 10, as she was astronomically far more talented than either one of those two contestants.
Just an other country girl that wants to be like Carrie Underwood. Deal with it, you are NOT Carrie Underwood.
The Contenders
11
David Archuleta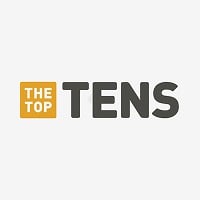 David James Archuleta is an American singer-songwriter, musician, and actor. At ten years old, he won the children's division of the Utah Talent Competition leading to other television singing appearances.
I don't get it. There is absolutely NOTHING special about him. I never got why he made it to runner up and why people raved about him. I just didn't hear anything great in his voice.
He's cute but other than that its just a cute boy that has a good voice. And jessica doesn't have to be up here shes great and so not overrated. David archuleta is.
His voice is very good, but his style is not so unique.
Gosh! *Gasp* really, can only sing boring sappy ballads and looks like a mouse for God's sake
V 1 Comment
12 Megan Joy
13
Fantasia Barrino
You suck! and what the heck were you wearing on your last appearance on American Idol? Yuck! - beckihrh
All she is is a singing chipmunk who can't sing AT ALL
Not a fan of the Macy Gray style of singing. She won because of a sob story. Really don't enjoy her at all.
How in the hell did she even get on there... Dear lord... - GarynKatie601
V 1 Comment
14
Sanjaya Malakar
The only reason he made at as far as he did was because of stupid chicks who voted for him every week. He has no talent at all. - gocanes52
no talent whatsoever plus all the good contestants Sundance and Stephanie went before him - idolangelx13
Robbed Sundance of a place in the top 12 where he would of shown his true talent
He's not even any good compared to others.
15
Jessica Sanchez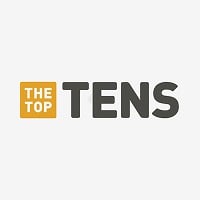 She's way too young to get so much praise as the next beyonce, etc. Need to learn a lil bit important life lessons first.
16 Scott Savol
17
Carrie Underwood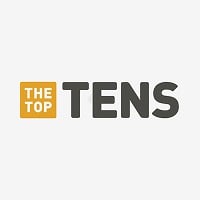 Most hypocritical too. Images herself as a good Christian but sings about destroying cars, dresses like a prostitute (for lack of a more PC term) in multiple performances. Heard she is not a nice person. If so, then no wonder artists like Taylor Swift (who writes her own songs and can connect with a myriad amount of people) are more popular.
Watching paint dry (or at least be gradually viscous) is much more entertaining (and more talented). But this stuff? Only loved by people who feared of "devil music" such as the Beatles and Pink Floyd
So boring, robotic, basic, and overpraised.
VOTE PEOPLE VOTE COME ON NOW, VOTE BOY VOTE
18 Anoop Desai
19 Amber Holcomb
20 Constantine Maroulis
PSearch List
Recommended Lists
Related Lists

Best American Idol Contestants

Hottest Female Contestants of American Idol
Most Robbed American Idol Contestants

Best American Idol Contestants From Season 10
List StatsUpdated 23 Aug 2017
600 votes
59 listings
8 years, 354 days old

Top Remixes

1. Jessica Sanchez
2. Joshua Ledet
3. David Archuleta
kram90
1. Jason Castro
2. Paul McDonald
3. Phillip Phillips
Jaa2
1. Amber Holcomb
2. Candice Glover
3. Chris Daughtry
Elextric
Posts
Error Reporting
See a factual error in these listings? Report it
here
.